[sponsored by Sun Valley Resort]
Sun Valley Resort, founded on part European flair and part American ingenuity, is located in the mountains of Idaho. Home to some of the world's best terrain, Sun Valley Resort has options aplenty from rough and rugged backcountry to wide open groomers, to a variety of glades. With some of the highest per person uphill lift capacity, there are virtually no lift lines. Here are a few other fun facts about Sun Valley.
#1 America's First Destination Ski Resort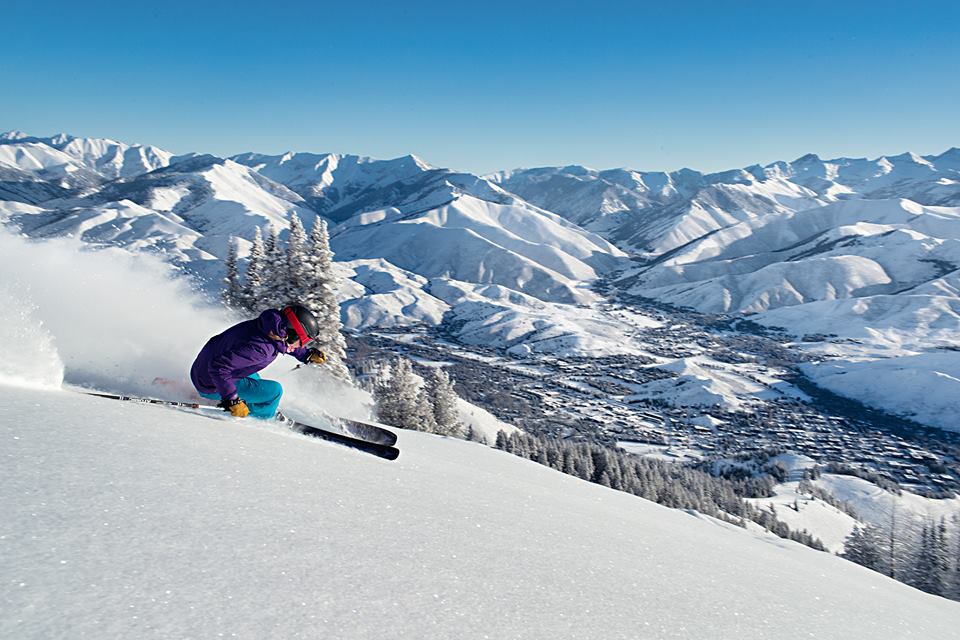 Union Pacific Chairman, Averell Harriman, was a man on a mission. His vision was to develop a destination ski resort accessible from his railroad. His first step was to hire an Austrian, Count Felix Schaffgotsch, to scout the west for possible locations. After ruling out numerous options, including Alta in Utah, Jackson Hole, in Wyoming, and Tahoe in California, Schaffgotsch landed in Ketchum, Idaho. Shortly after he wired Harriman:
"Among the many attractive spots I have visited, this combines the more delightful features of any place I have seen in the United States, Switzerland, or Austria for a winter ski resort."

Count Felix Schaffgotsch
Within a year, the Sun Valley Resort was completed. It opened for business on December 21, 1936. Sun Valley was officially on the map as America's first destination ski resort.
#2 World's First Chairlift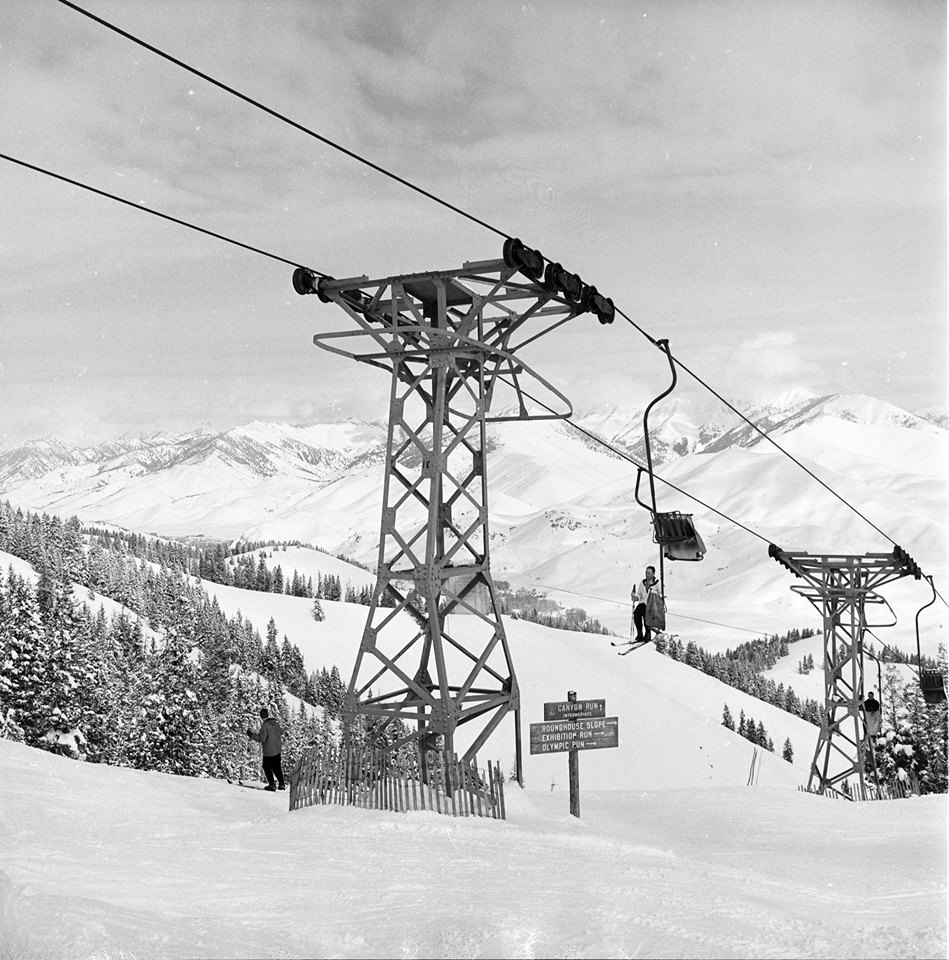 Averell Harriman, the visionary behind Sun Valley, wanted a better means to hoist skiers up the mountain than the then-popular rope tows.  James Curran, a young engineer who worked for Harriman, had an idea.
Previously, Curran had designed a wire-based system for moving bales of bananas from the docks in Honduras to waiting boats. He used this same technology to design and apply it to move skiers by chairlift. The original single chairs, installed on Dollar and Proctor Mountains during the 1936-37 ski season, revolutionized the ski industry.
#3 Strong Winter Olympic Tradition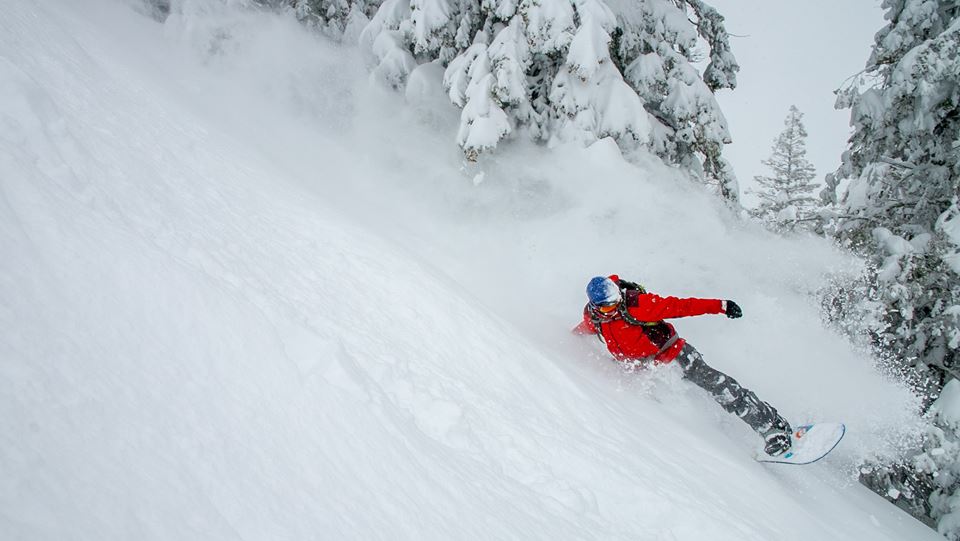 Sun Valley has an impressive pedigree of former and current Olympians with ties to its slopes. For starters, Gretchen Fraser was the first American female to win an alpine skiing Olympic medal, winning gold in 1948. Picabo Street won gold in the 1998 and in 2014 Kaitlyn Farrington won gold in the snowboard halfpipe event. Impressively, Sun Valley sent athletes to every Winter Olympics for snowboarding, since the discipline was added.  In all, there are 56 winter Olympians who have trained on these slopes and counting.
#4 Backcountry Guiding has Roots in Sun Valley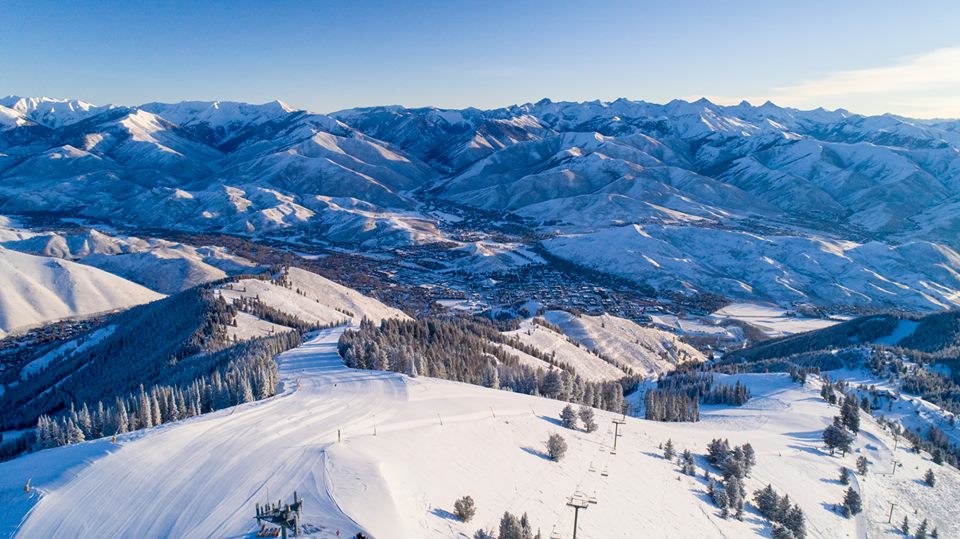 Averell Harriman was a shrewd businessman. Sizing up the extensive backcountry terrain surrounding the Sun Valley Resort, he rightly surmised an additional opportunity to attract guests. Pioneer Cabin and Saw Mill Hut were erected as outposts for backcountry adventures. Averrell hired former German national ski champion, Florian Haemmerle, to head up the operation. So in 1938, just two years after the opening of Sun Valley Resort, the Alpine Touring School began guiding guests into the backcountry.
#5 Batman Loved Sun Valley
Adam West, aka the original Batman, called Sun Valley home for decades. For over 20 years, West participated in the long-running joke where incantations of the caped crusader's name could be found in the local phone book. From "Crime Fighter" in the yellow pages to "Wayne, Bruce, Millionaire" in the white pages to "Adam West" each name leading to the next in a never-ending circle. Holy high jinks, Batman. 
#6 A Vanguard of Ski Innovation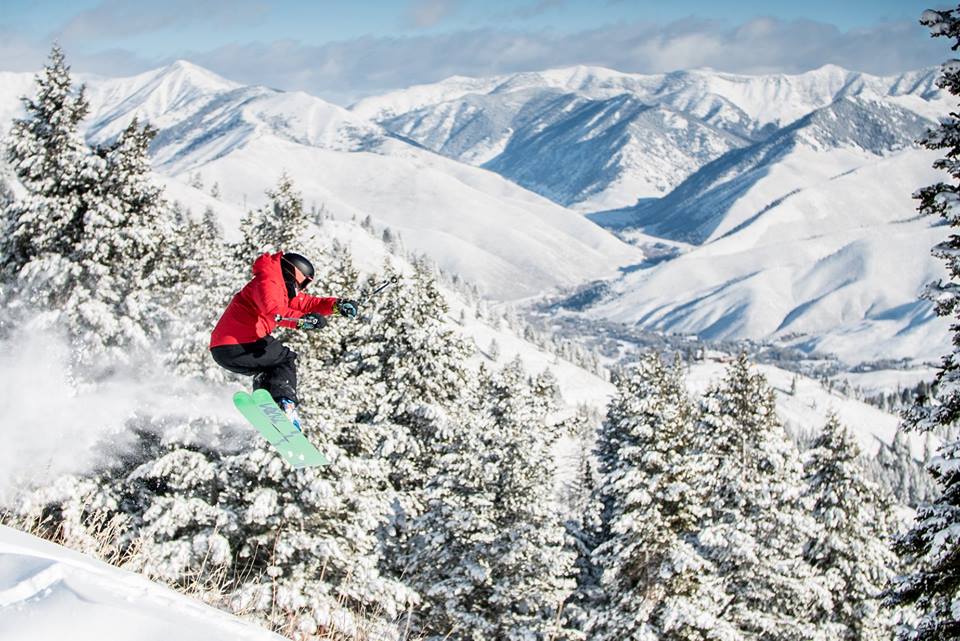 The invention of the chairlift back in 1936 was only the beginning for Sun Valley. From the first successful aluminum ski pole in 1946 to the double lens, non-fogging ski goggle, and the collapsible ski, a plethora of products have come to fruition here.
#7 Sun Valley Lodge  – an A-List Celebrity Magnet
Over 80 years ago the Sun Valley Lodge became America's first destination ski lodge. Averell Harriman, the mastermind behind the project, modeled it after the likes of resorts in the Swiss Alps like Davos and St. Moritz. Numerous star-studded celebrities from Hollywood to Wall Street have walked the halls of the Sun Valley Lodge: Marilyn Monroe, Clint Eastwood, and Tom Hanks, Mark Zuckerberg, Warren Buffet, and Amazon's CEO, Jeff Bezos.
In 1939, Ernest Hemingway completed his famous novel, For Whom the Bell Tolls while staying on here as a guest. He later died in Ketchum, Idaho, in 1961 where he is buried in a local cemetery. The Sun Valley Lodge has 108 guest rooms. Some of the Lodge's amenities include a 20,000 square-foot spa, a year-round outdoor pool, and a bowling alley in the basement.
#8 Filmmaker, Warren Miller, Started in Sun Valley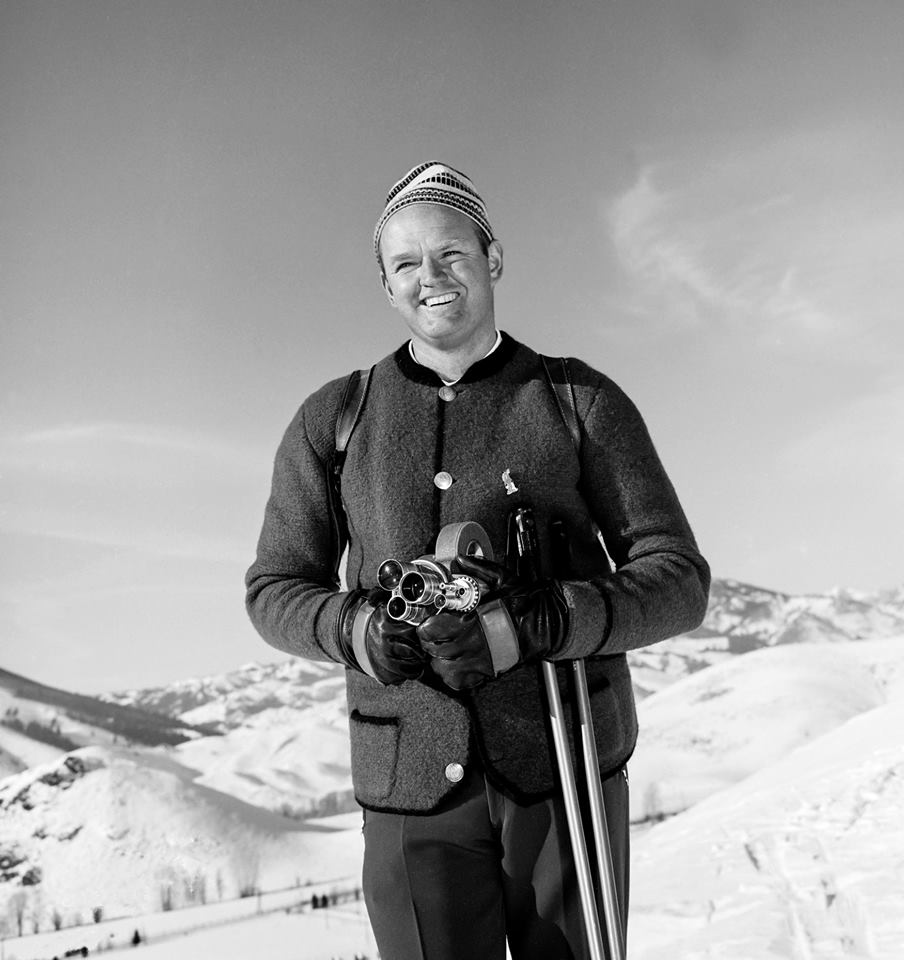 Warren Miller moved to Sun Valley at age 22, followed his passion for skiing. Miller started out as a ski instructor. In the early days, he lived in a trailer in the parking lot.  It wasn't long before his film career took hold, pioneering the craft of sports movie-making. Warren brought the mountains to the people during his illustrious film career. RIP Warren!
"So he came here [Sun Valley] and fell in love with the sport and started documenting it. Think about that for a second, on how he was the original action sports filmmaker."

Zach Crist, Champion skier, six films with Miller
#9  First Lift Ticket in 1936  – 25 Cents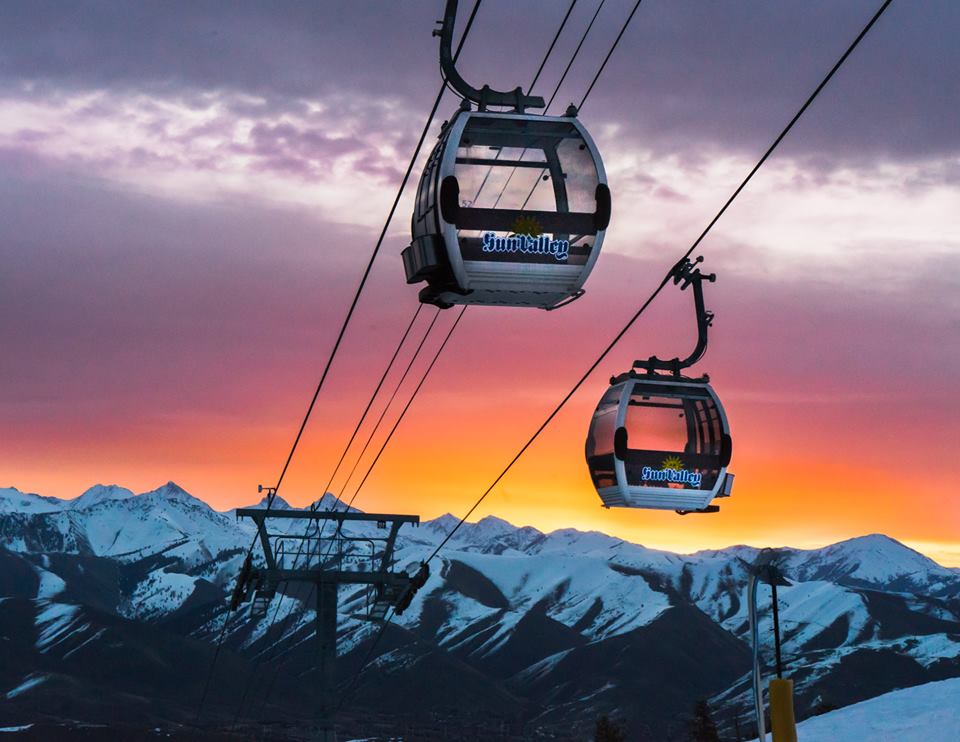 In 1936, the first lift tickets for Proctor and Dollar Mountains cost a mere 25 cents. Today's pricing may have increased, but so have the available options. Today guest can choose the Challenger Season Pass, the Freedom Found Pass, the 15-Day Pass, the Early/Late Pass, day tickets or the Mountain Collective pass. For more lift tickets buying options, see here. 
#10 It's Called 'Sun Valley' for Good Reason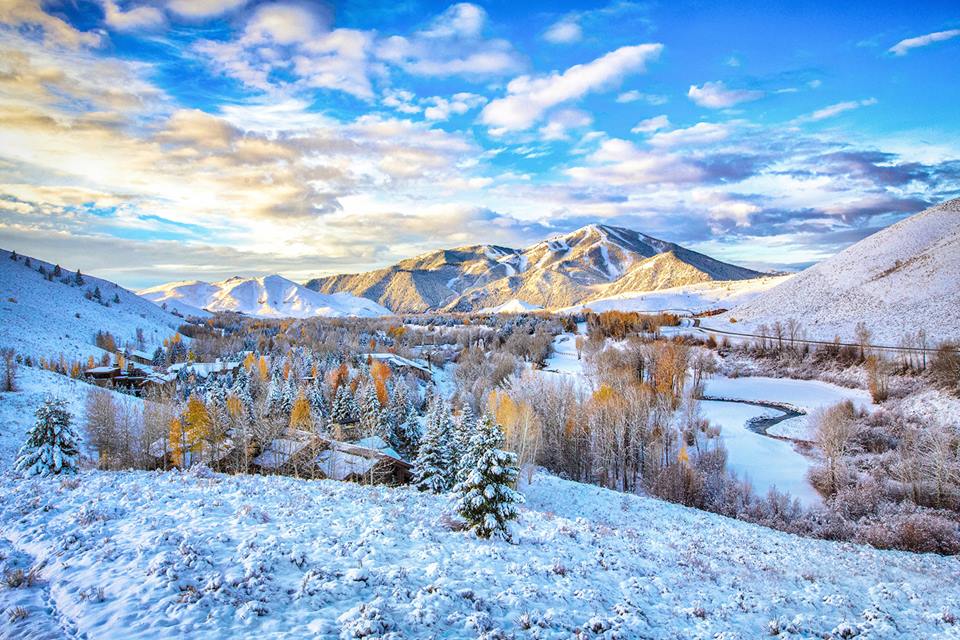 Sun Valley, surrounded by the Sawtooth and Pioneer Mountain ranges, enjoys over 250 days of sunshine a year. The moniker was the brainchild of New York PR man, Steve Hannagan. Hannagan deemed the location, fortified with seemingly endless sunshine, a place for:
"Winter sports under a summer sun."

Steve Hannagan, Publicist who coined this tagline
Vitamin D here is plentiful and free. So pack your sunscreen and grab your sunglasses as you head out to ski/ride the mountains of Sun Valley.