Ever dream of long, never-ending snowy runs? Have you ever had to stop in the middle of one to catch your breath, feeling like it's the longest run in the world? Here are the top five longest runs in the world for any skill level, whether you're a beginner or an advanced skier looking for an adrenaline rush.
The Vallee Blanche in Chamonix, France
Located in Chamonix, this run features over 8,858 feet (2,700 meters) of vertical and is 14 miles long. It's arguably the longest off-piste run in the world. The Vallee Blanche can be dangerous for inexperienced skiers. It is recommended to descend with a mountain guide to avoid triggering avalanches and the many crevasses among the glacier on the way down.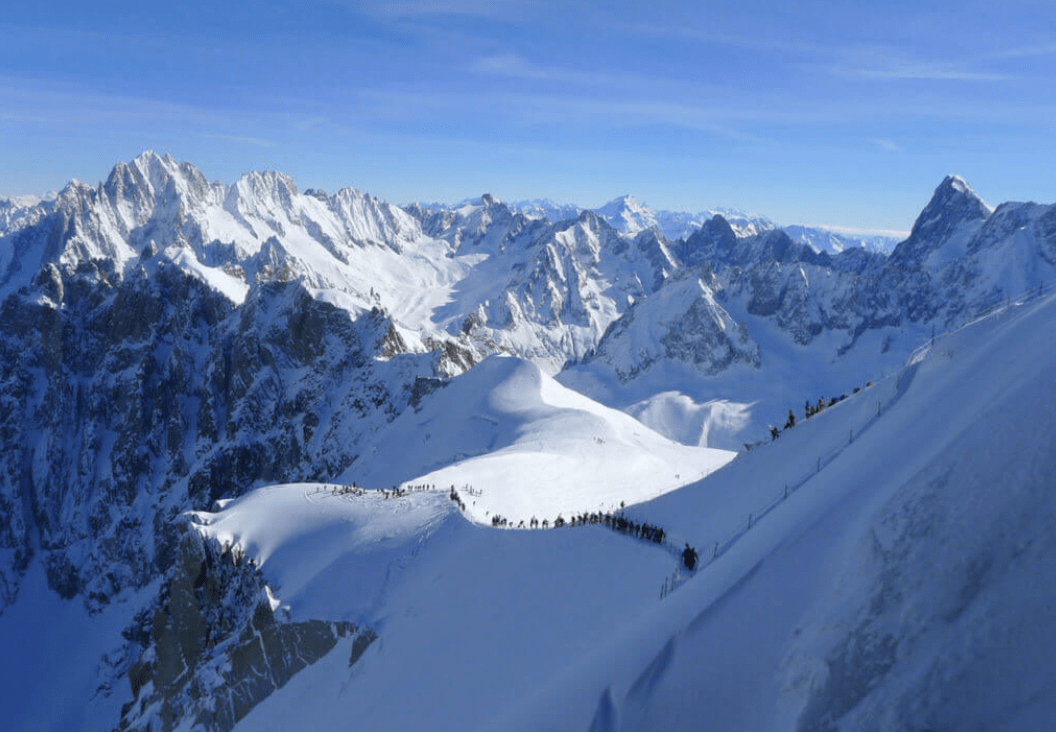 Zermatt to Valtournenche in Italy & Switzerland
This run is so long it stretches between two countries. Situated in the shadow of the Matterhorn, this run is 13 miles long and begins in Switzerland and ends in Italy. Not only is it the longest on-piste run, but it can also be skied all year round.
Sarenne, at Alpe D'Huez in France
Just over ten miles long, featuring over 6,562 feet (2,000 meters) of vertical, skiers can attempt to conquer this run any time of day, thanks to floodlights for night skiing. New snowmaking technology also makes the glaciated conditions at the top a little less daunting.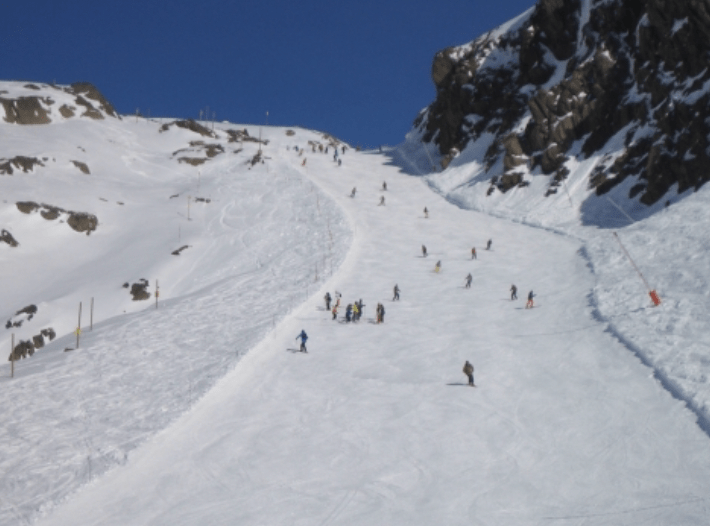 The Last Spike in Revelstoke, Canada
Though it's not the most challenging terrain, The Last Spike zig-zags down the mountain for 9 ½ miles. Since this run also acts as a maintenance road for Snowcats, it lacks vertical, making it perfect for novice skiers looking for a longer run.
Juggernaut at Killington, Vermont
A significant challenge for those still gaining confidence on the snow, Juggernaut is a gentle sloping 6.6-mile run. It's perfect for those looking for more time on the run and less in the chair. Despite its length, it also lacks vertical, making it another excellent alternative for beginners.