Known for its high elevation and cold, light snow, Colorado is a winter sports mecca for skiers and snowboarders around the globe. With 32 resorts in the state, skiers and riders have a tough decision when it comes to choosing the best out of so many great options. Here is a comprehensive list of the best Colorado ski resorts by category. The categories are as follows: Most Acreage, Gnarliest Terrain, Best Party Mountain, Best Mom & Pop Resort, and Best Terrain Park.
Most Acreage: Vail Mountain
This should come as no surprise to Colorado skiers, however with 5,289 skiable acres, Vail is the largest resort in Colorado by far. Vail hosts 33 lifts covering approximately 3500 vertical feet from top to bottom. Skiers and riders can head up to 11,500 feet in elevation and enjoy a long descent at the classic Colorado resort that averages approximately 350 inches of snow annually. The massive size of the resort can allow skiers to continuously explore the area, season after season.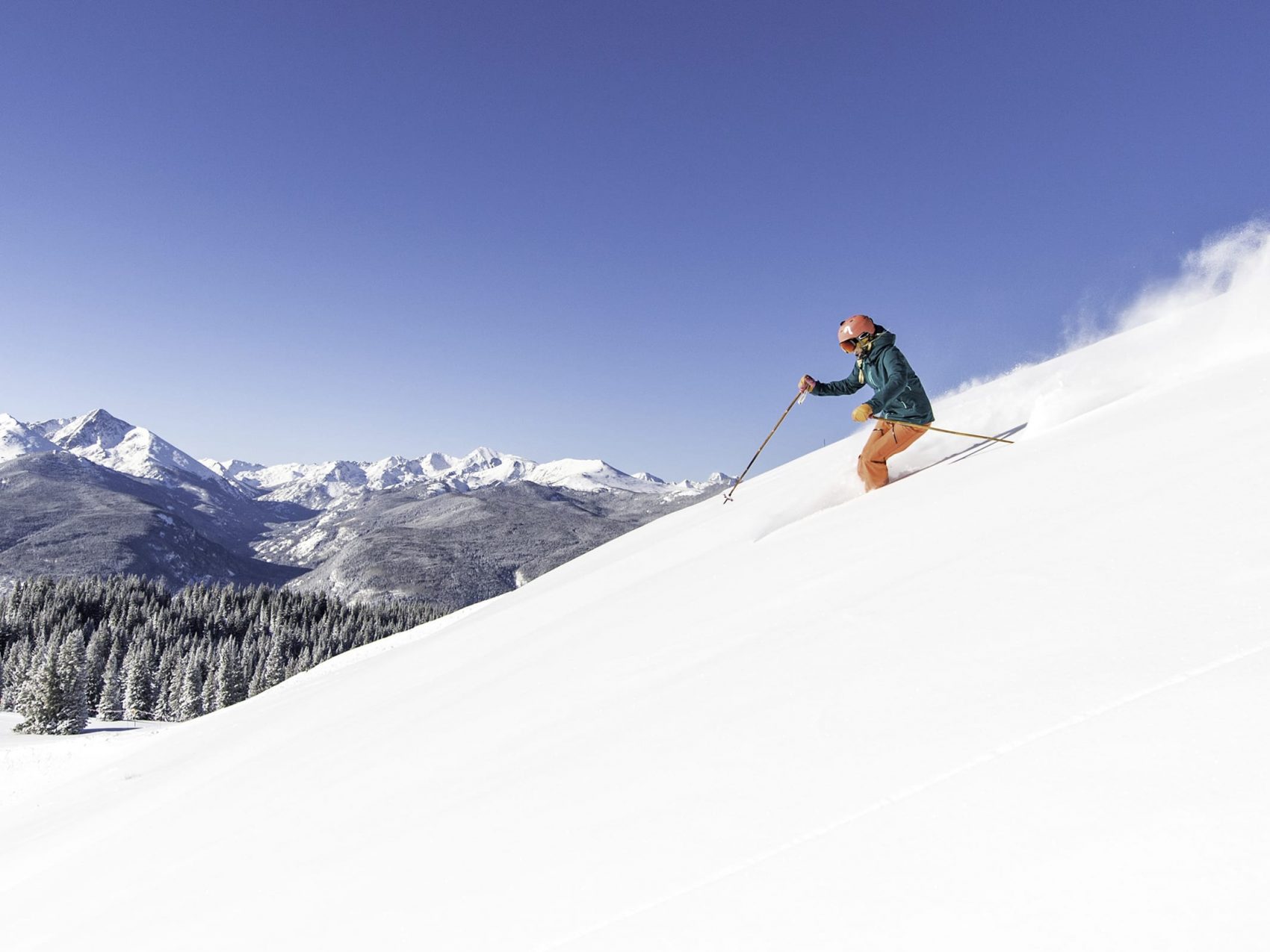 Gnarliest Terrain: Silverton Mountain
Silverton is far from your "average" ski resort. Self-described as "all thrills, no-frills", Silverton has only one two-person chair lift. That being said, this old two-person lift takes skiers and riders up to a beautiful cirque at 12,300 feet. From there, skiers have a plethora of choices between huge bowls, tight chutes, and massive cliffs.
Silverton Mountain is essentially lift-accessed backcountry skiing. There are no groomed runs and all skiers and riders must be equipped with avalanche gear to ride here. Put simply, there is no easy way down. This 1,800-acre mountain is for advanced and expert skiers only. Old school buses pick up skiers from various locations after their descent and shuttle them back to the base so that they may take the lift up for another exhilarating lap. Silverton Mountain undoubtedly has the gnarliest lift accessible terrain in Colorado, however Telluride Ski Resort also receives an honorable mention.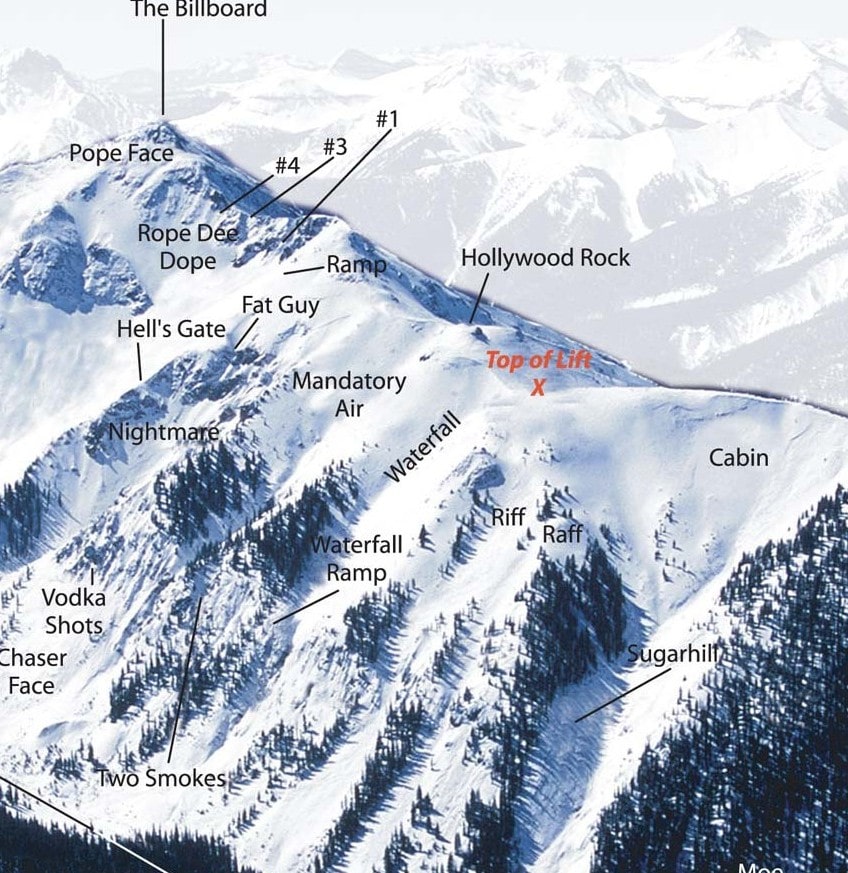 Best Party Mountain: Arapahoe Basin
Better known as A-Basin, this mountain is the place to be for spring skiing in Colorado. The front of the Early Riser parking lot is prime real estate and known by most as "The Beach". "The Beach" is always filled with pop-up tents and rowdy folks grilling and drinking brews. The best part is that "The Beach" is located at the base of many lifts which allows revelers to stop for a snack or 'cold snack' and get back out on the mountain. While "The Beach" is a great place to eat, drink, and be merry, A-Basin has some pretty dang good skiing too. Most notably is its steep couloirs located on the hike-to terrain known as the East Wall.
Best Mom & Pop Resort: Wolf Creek Ski Area
Since its first chairlift was installed in 1974, Wolf Creek has been independently owned and operated. This 1600 acre resort, located near Pagosa Springs, is known for having some of the best snorkel-required blower pow in the state of Colorado. At a base elevation of 10,300 feet, Wolf Creek receives an average of 430 inches of snow per year. This puts the resort at the top of the charts for the highest annual snowfall in the state of Colorado. The cherry on top is that a majority of the terrain at the resort is rated as advanced or expert. Furthermore, in an age where $100+ lift tickets have become the norm, Wolf Creek lift ticket pricing sits around $80 on average.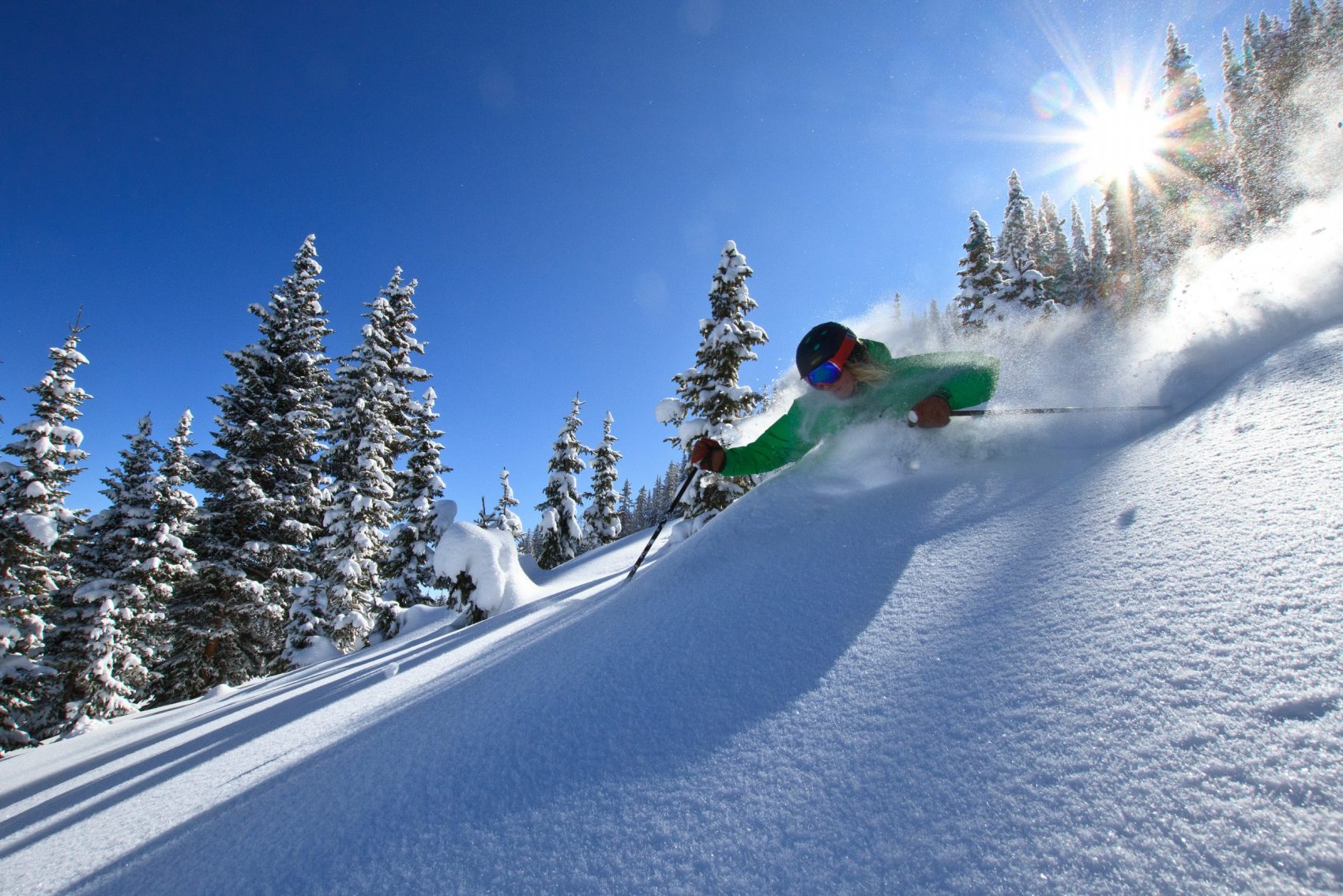 Best Terrain Park: Keystone Resort
Keystone has its terrain park dialed. With 60 acres of fun, progressive terrain, Keystone's A-51 Terrain Park has become the stomping ground for park skiers around the state. The A-51 Terrain Park is famous for its jumps, unique features and has been honored with multiple awards, including #4 Terrain Park by TransWorld Magazine and #2 Newschoolers Park Poll in 2017. The A-51 park is constantly maintained and redesigned to keep features fresh and fun. Additionally, all features in the park are built with progression in mind. As such most features come in different sizes allowing riders to work their way up to the big stuff with confidence and ease.