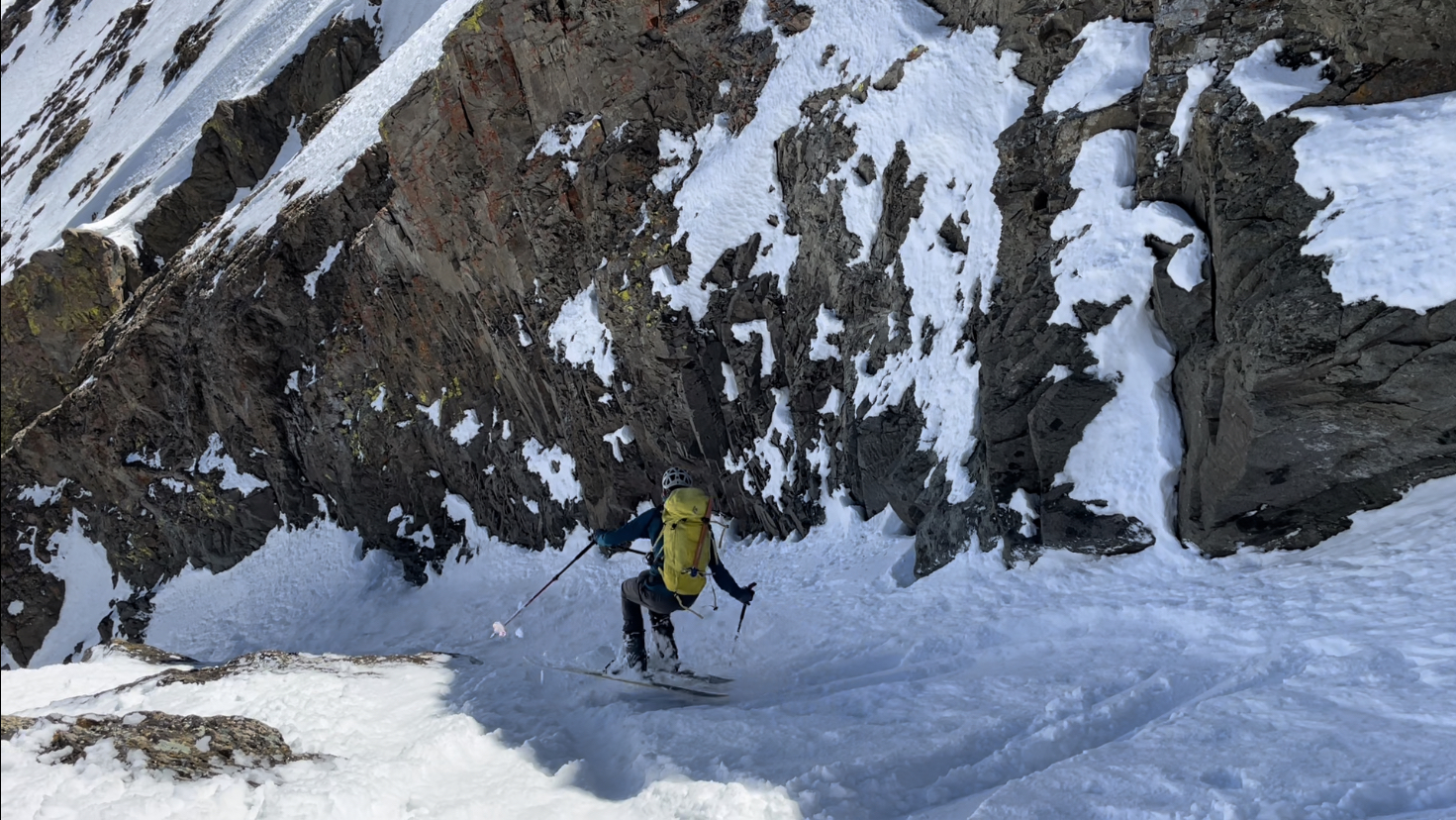 Report from Saturday 14th May, 2022
Inspired by Miles' descent of the Crescent a few days ago, we made the four-hour haul up to South Lake Tahoe on Friday night to ski Round Top's Crescent Moon Couloir on Saturday.  The last time I skied the Crescent was in March 2020. It felt great to be back in that zone.
We started from the trailhead at Carson Pass at around 7:15 am and began skinning through the woods into Mokelumne Wilderness. Between the trailhead and Winnemucca Lake, the skin track is quite annoying; lots of up and down and sidehill skinning.
Upon arriving at the snowy shores of Winnemucca Lake, we got our first good view on the line. With the shadows at the top, it was a bit hard to tell what the entrance would be like. We debated about whether to ascend the couloir or whether to ascend the ridge and drop in the couloir directly from the top. Ultimately, we opted to ascend the ridge for a multitude of reasons.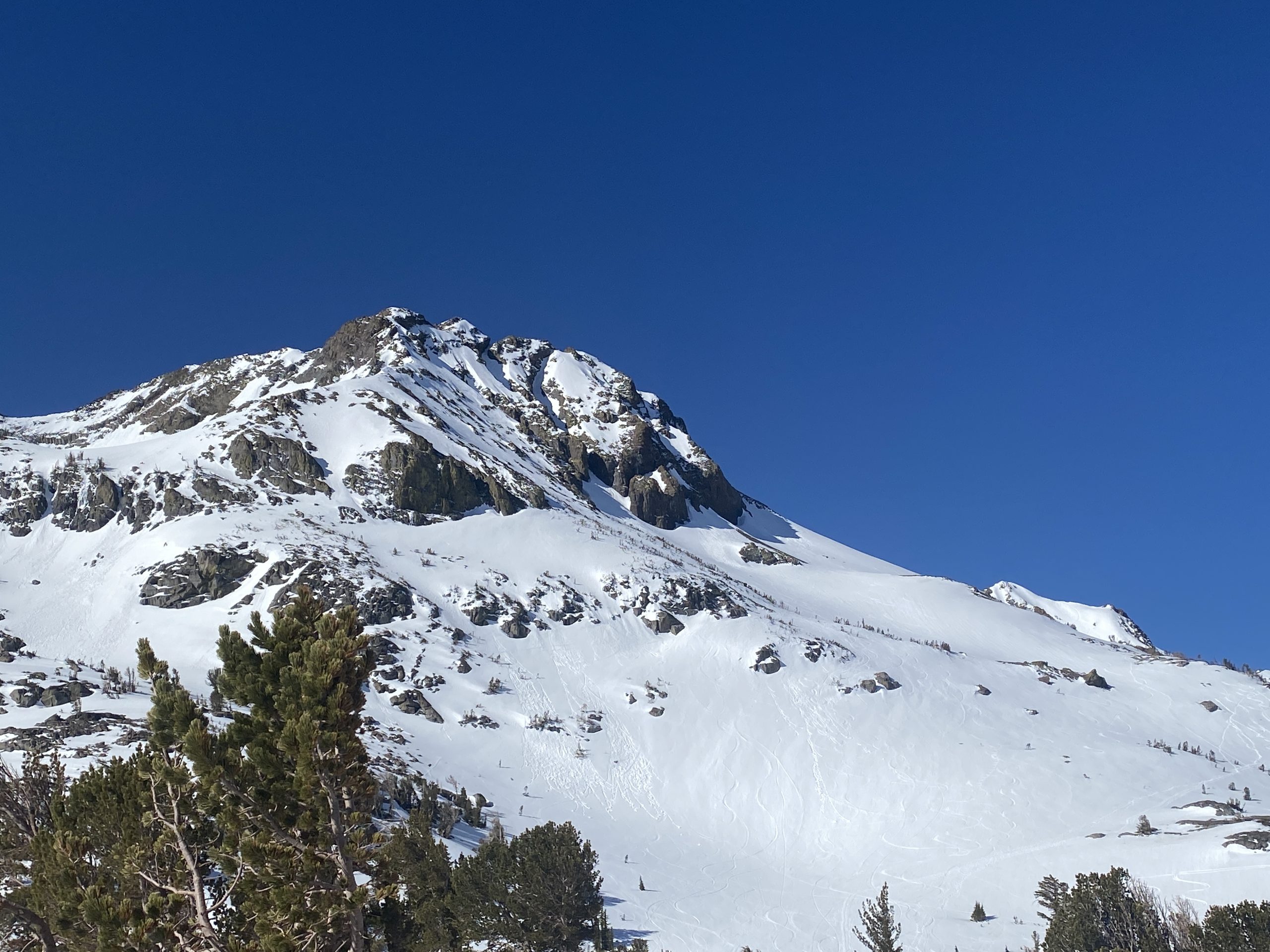 We skinned past the bottom of the chute and ascended the snowfield that led to the saddle between Round Top and the Sisters. We took off our skis and began booting up the rocky ridge towards the summit. There were some sketchy spots along the climb in terms of loose rock and fall exposure, but we carefully climbed up with helmets one at a time. The way up was hot. May sun sucks.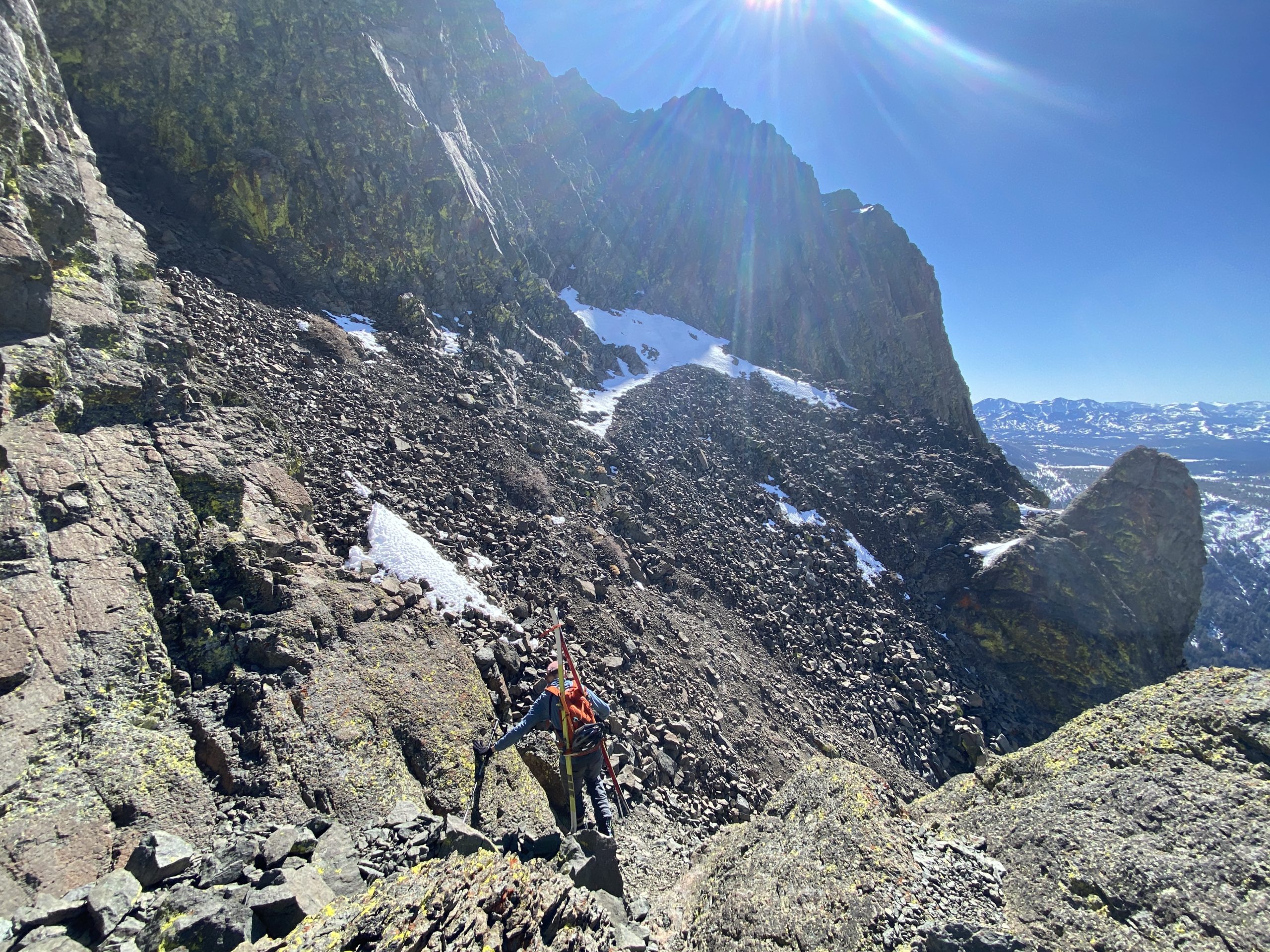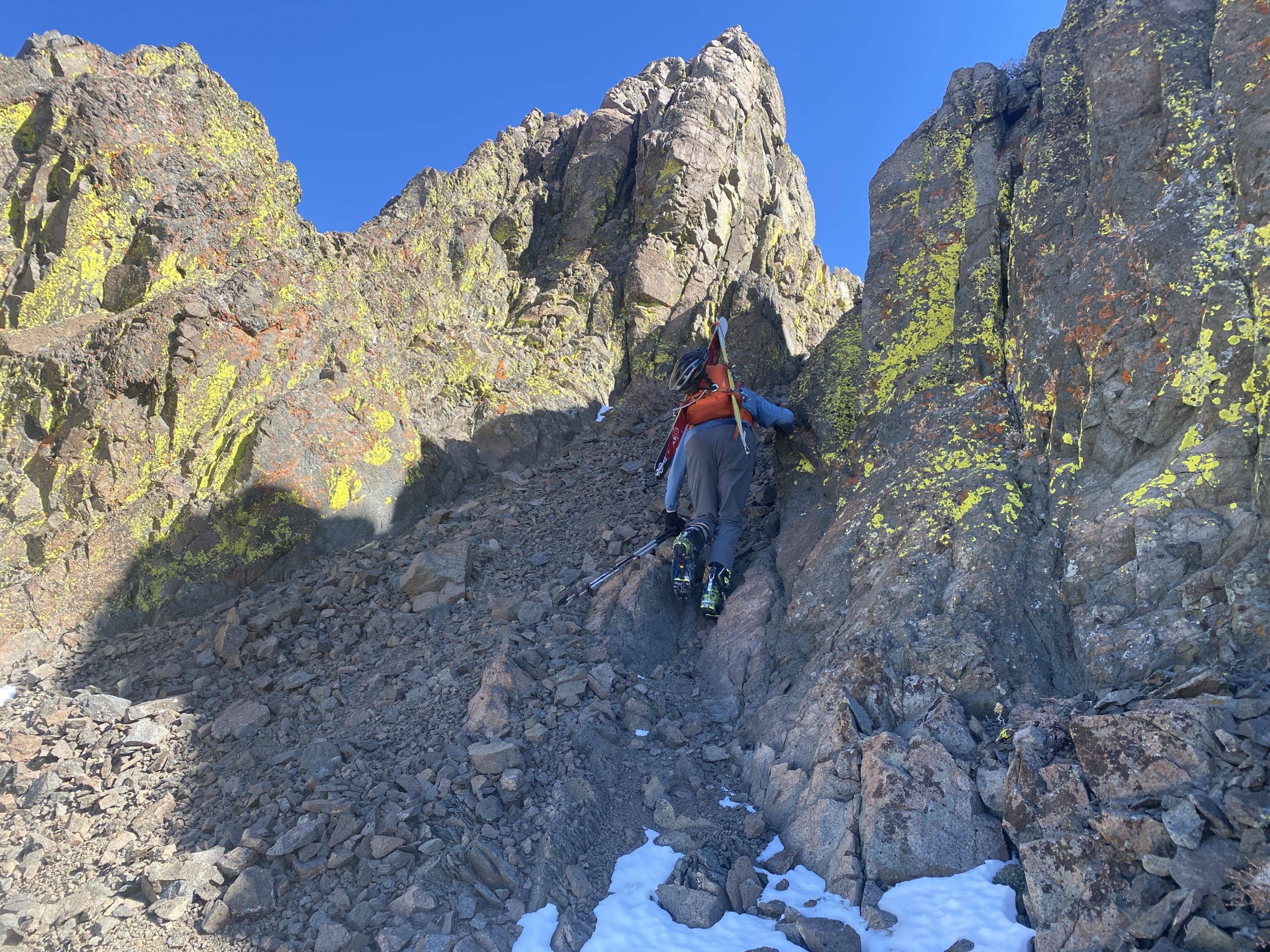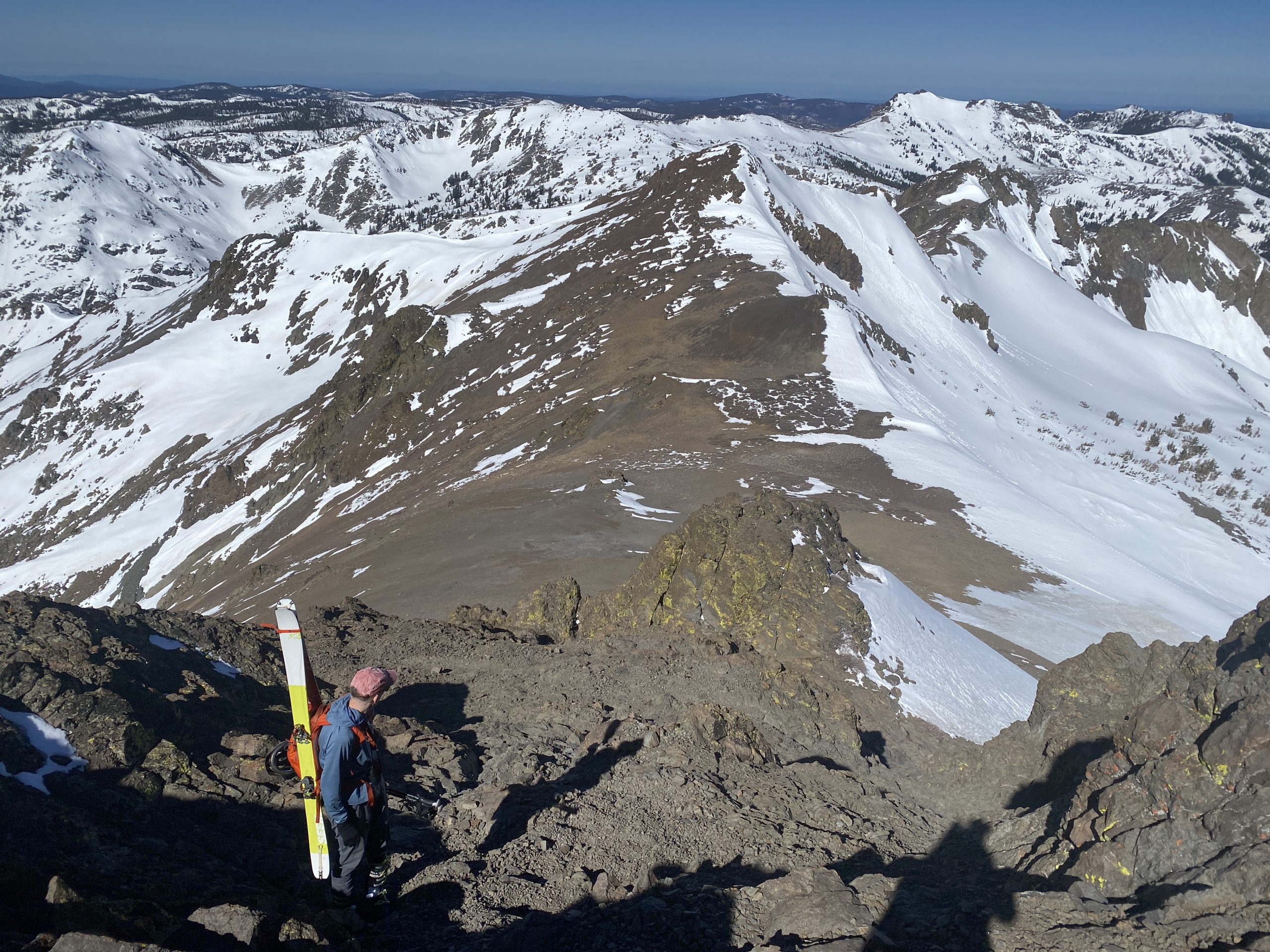 We reached the top at about 9. We went around the rocky butte above the couloir to get a better look down the neck. The top was about 8 feet across and was about 55° in pitch. The snow was soft and slushy on the sunny left side and chalky and cold on the shady right side. We went back to the ridge, transitioned, and then skied over to the top of the couloir before dropping in.
We carefully hop-turned our way down the neck, skiing one at a time and avoiding rocks embedded in the snow from previous rockfall. The snow was fairly good through the neck (though not as good as Miles had it!).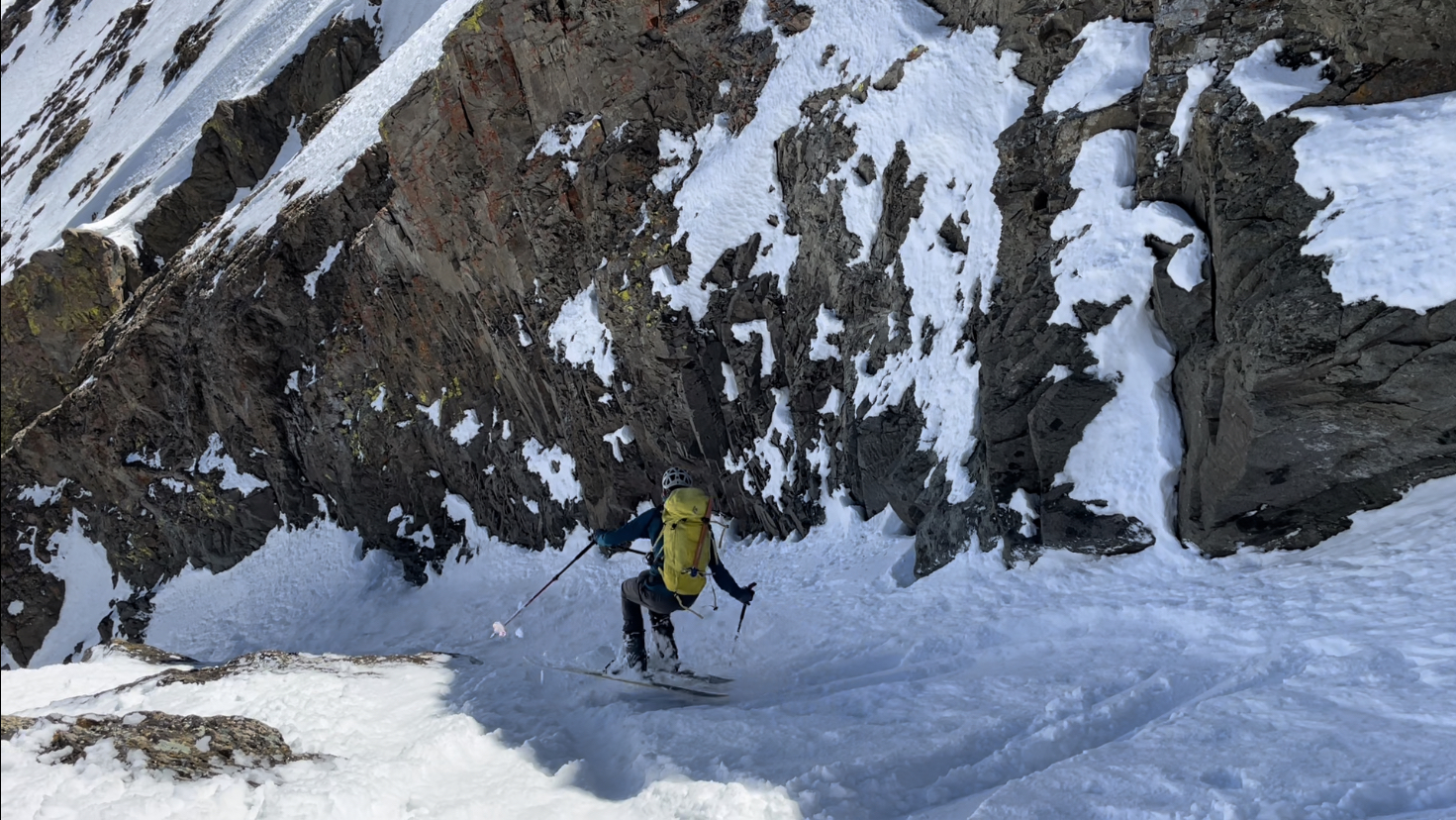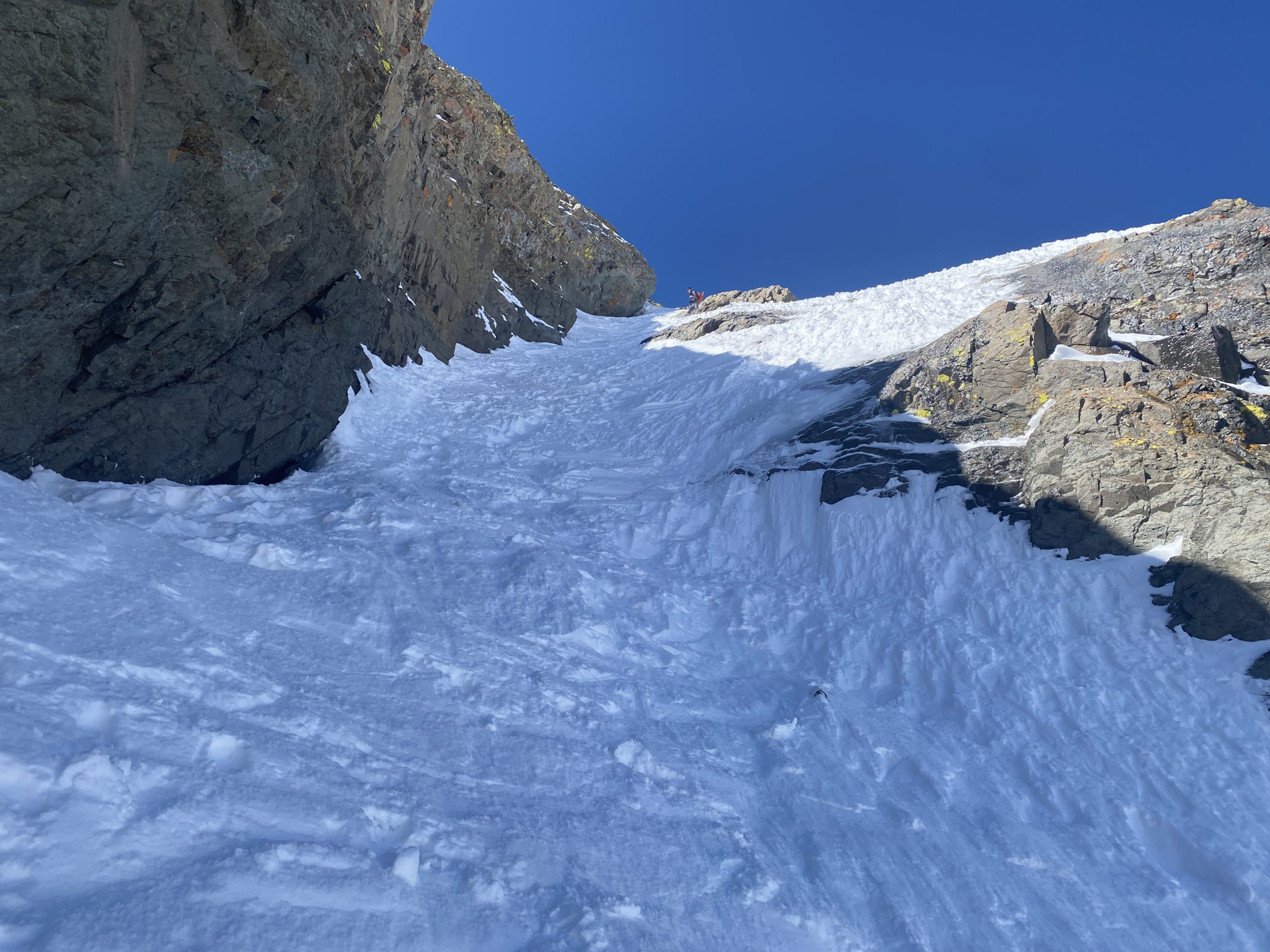 Past the choke, the chute opened up into a beautiful walled couloir that led straight down to the apron. We were able to open it up a bit more in the wider section chute, and made long, arcing turns all the way down to the apron.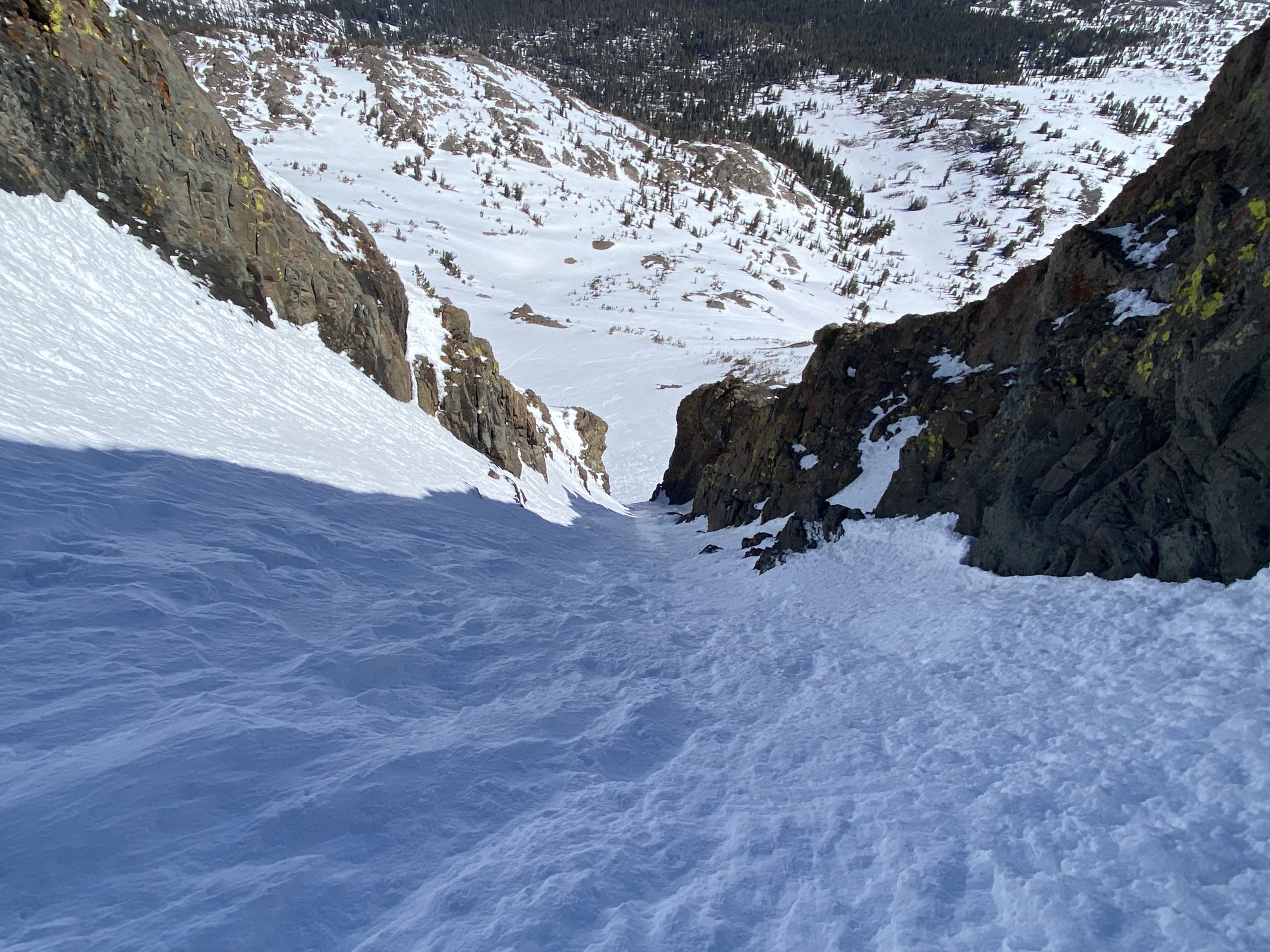 After the apron, we traversed to the skier's right to a sunny pitch above Winnemucca Lake. The top gully was perfect corn, but the lower part was HEAVY—mashed potatoes beyond mashed potatoes. Looking back at the slope, there were dozens of massive rollerballs that chased us down. Time to get out of there.
We put our skins back on at the lake and skinned our way all the way back to the car. Great line, great snow, great weather, great day!