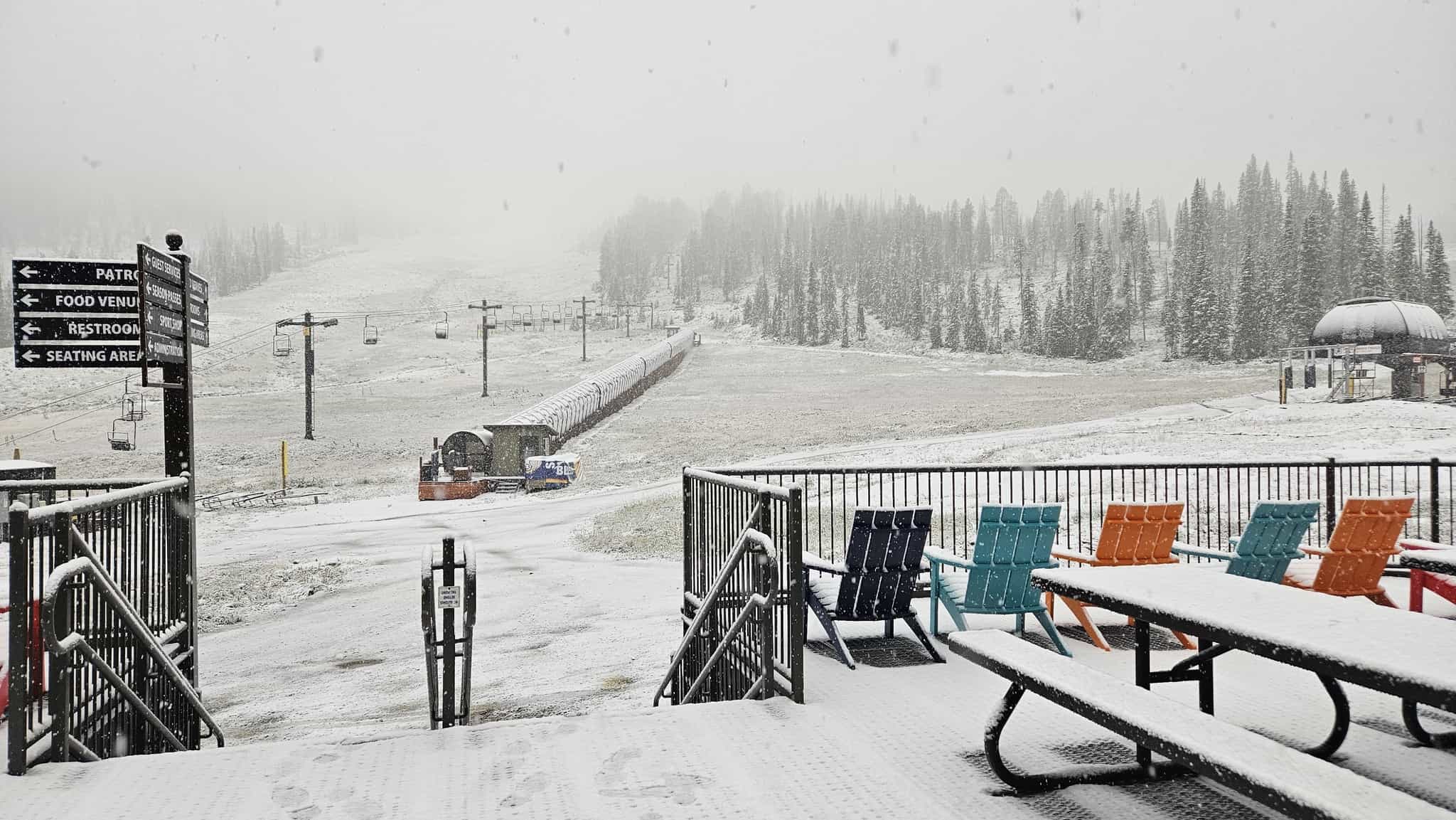 After a dusting on Monday, Colorado mountains and ski resorts received a fresh coat of snow early this morning, Friday, September 15, 2023.
Loveland and Crested Butte both shared images on social media, with Loveland teasing, "Snow! One day closer to Opening Day."
Trail Ridge Road at 12,183′ in Rocky Mountain National Park, CO, closed last night ahead of the incoming weather.
This week's snow has arrived a little later in Colorado than the previous few years. Last year the first snow fell on August 16th, and on August 19th in 2021. In 2020 the first snow fell on August 29th; in 2019, the first snow didn't arrive until September 12th.
Mount Hood Meadows, OR, Mount Washington, NH, Mount Shasta, CA, Sunshine Village Banff, AB, Pomerelle Mountain Resort, ID, and ski areas in Europe have all received snow in the last few weeks. Breckenridge did receive a dusting on Peak 6 on August 12th, but that was attributed to hail, not snow.
Ski season is less than 60 days away. Snowmaking is less than a month away.
Let the race to open begin!