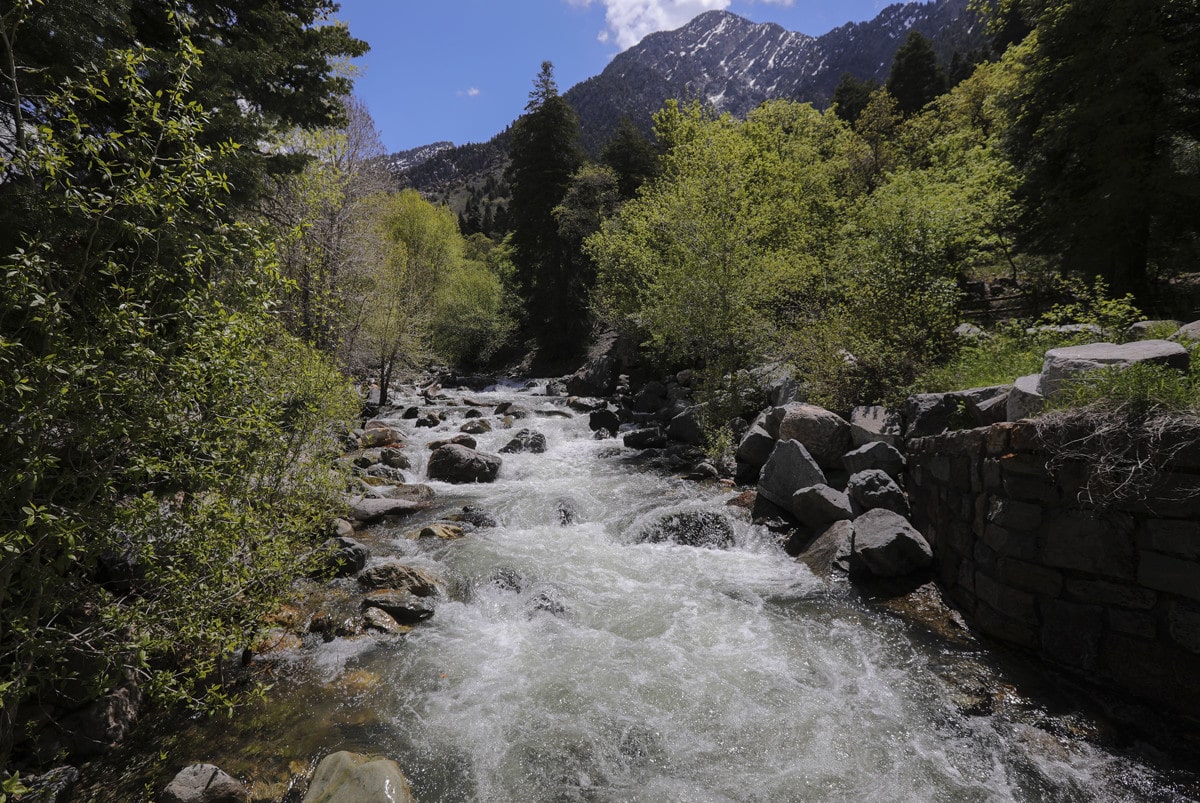 Thanks to this year's superb snowpack and subsequent runoff, Utah's drought is officially over — at least for now, reports Deseret News. This is a significant turnaround given that a dismal 2018 gave Utah one of the country's worst drought designations, yet "we did it in six months' time," Brian McInerney, senior hydrologist with the National Weather Service in Salt Lake City said.
"We're drought-free as of today," said McInerney. "This is spectacular. This is what we had hoped for."
Water managers, hydrologists and storm forecasters have been keeping a close eye on Utah's mountain ranges over the past month, wary of the possibility warm temperatures could rapidly melt this year's high snowpack and cause damaging flooding. But Utah's bipolar weather patterns over the last several weeks have created the perfect conditions to avoid flooding while also filling just about all of the state's reservoirs.
The potential of flooding still lingers through the month of May, but weather forecasts indicate Utah will continue warming up and cooling down to gradually eat away at mountain snowpack. So far, damaging flooding only looks to be a "possibility, not a probability," McInerney said.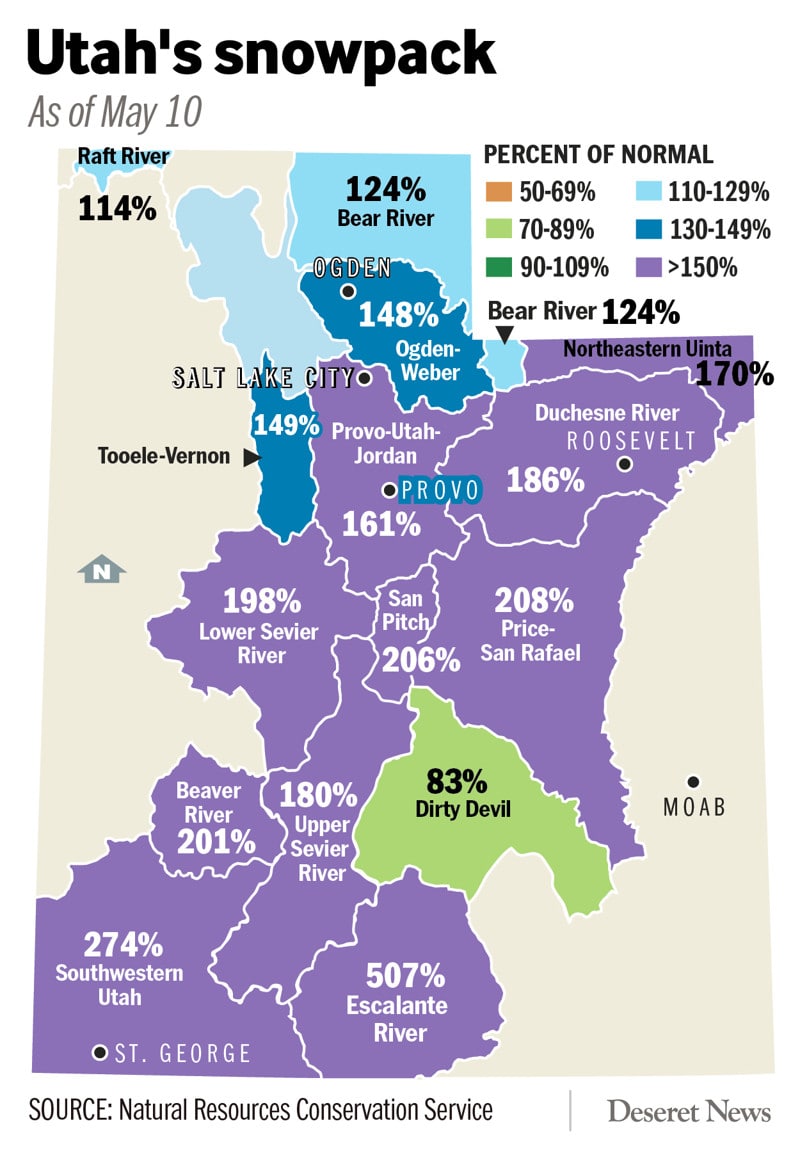 Water managers last month celebrated an exceptional water year for Utah after reviewing snowpack numbers last month, which showed anywhere between 104 percent of average to a whopping 197 percent of average in southeastern Utah. And thanks to several warm-then-cold spells over the last month, Utah still has thick snowpack in high elevations — even creating statistical anomalies in southeastern Utah, where snowpack sits about a mammoth, nearly record-breaking 8,500 percent of average.
As a result, some reservoirs are already releasing water in anticipation of more runoff. Nearly all of Utah's reservoirs are expected to fill, with some exceptions including Strawberry (due to its size) and Steinaker Reservoir, which was drained for repair, according to Gary Henrie, a civil engineer with the U.S. Bureau of Reclamation.