An incident report issued by the Sheriff's Office yesterday reveals that, according to a witness, the lift operator on duty as Jason Varnish hung from a Vail chairlift was not paying attention, reports Vail Daily.
"The lift operator was not paying attention and had been cleaning off snow in the area," according to the witness, the report states.
Varnish, 46, died of positional asphyxia on February 13th when his clothing got caught and entangled on Chair 37 at Vail Resort, CO. He was unable to breathe due to his coat and tight clothing around his chest and abdominal region report Vail Daily. The death has been ruled accidental.
The solo lift operator yelled to witnesses that he was not allowed to reverse the lift without permission, according to the report.
"The lift operator advised that he could not do that without permission," the report states. "A short time later (the lift) was reversed and (Varnish) was cut down and CPR was starting due to (Varnish) being unconscious."
The unnamed witness tried to board Chair 37 with Varnish that day and noticed the seat had been folded up meaning a rider was unable to sit down without falling through. Jason Varnish tried to push it down.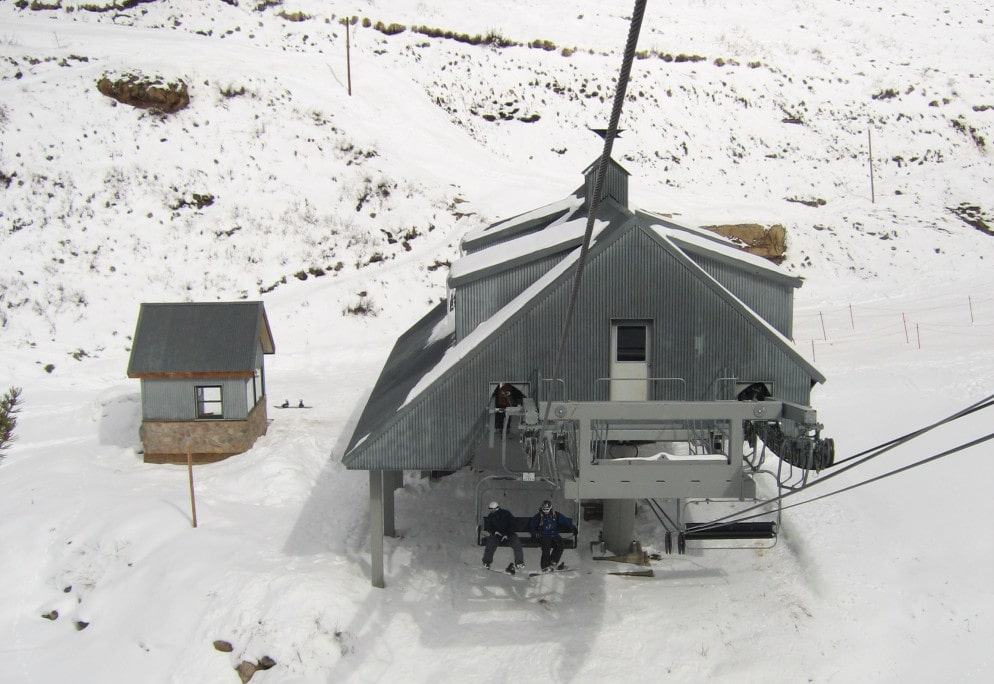 The witness managed to get out of the way, but Varnish's clothing got caught on the rubber stopper lifting him 20-25 feet off the ground. The witness yelled at the lift operator to stop the lift, the report says.
 "A few seconds later the lift stopped and (the witness) observed (Varnish) hanging from the lift."
Guests attempted to form a human pyramid to push up Varnish's legs and feet but were thwarted by the deep snow.
The children of Jason Varnish, from New Jersey, are to pursue litigation against Vail Resorts.
Blue Sky Basin is located a whole 7-miles from Vail Village. It opened in 2000 and provides a backcountry type experience of mostly open meadows and glades with 1,900-feet of vertical.  Blue Sky Basin encompasses two more unofficial Back Bowls, Pete's & Earl's, named after Vail's founders.