Brought to you by 10 Barrel Brewing
Report from Saturday, January 16, 2021
Yesterday we climbed up and skied down Mt. Superior.
We skied the south face.
"That was the coolest bootpack I've ever done." – Martin
The bootpack up was spectacular and consequential.
Andrew McLean sadly lost a friend on this knife-edge bootpack.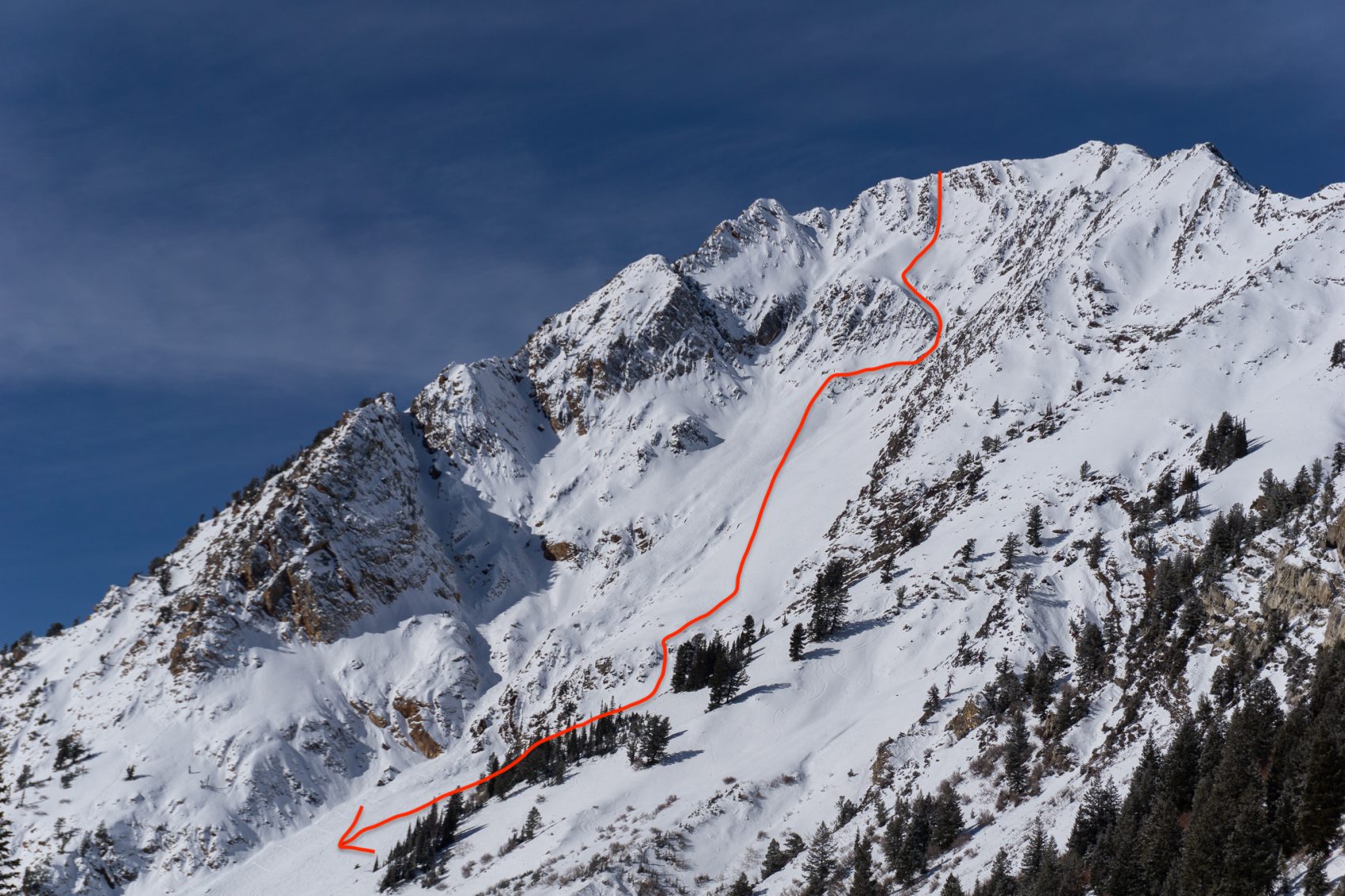 Low snowpack has the walk up Mt. Superior's east ridge quite a bit spicier than usual.
There were times last season when you could skin to the top.
That isn't the case right now.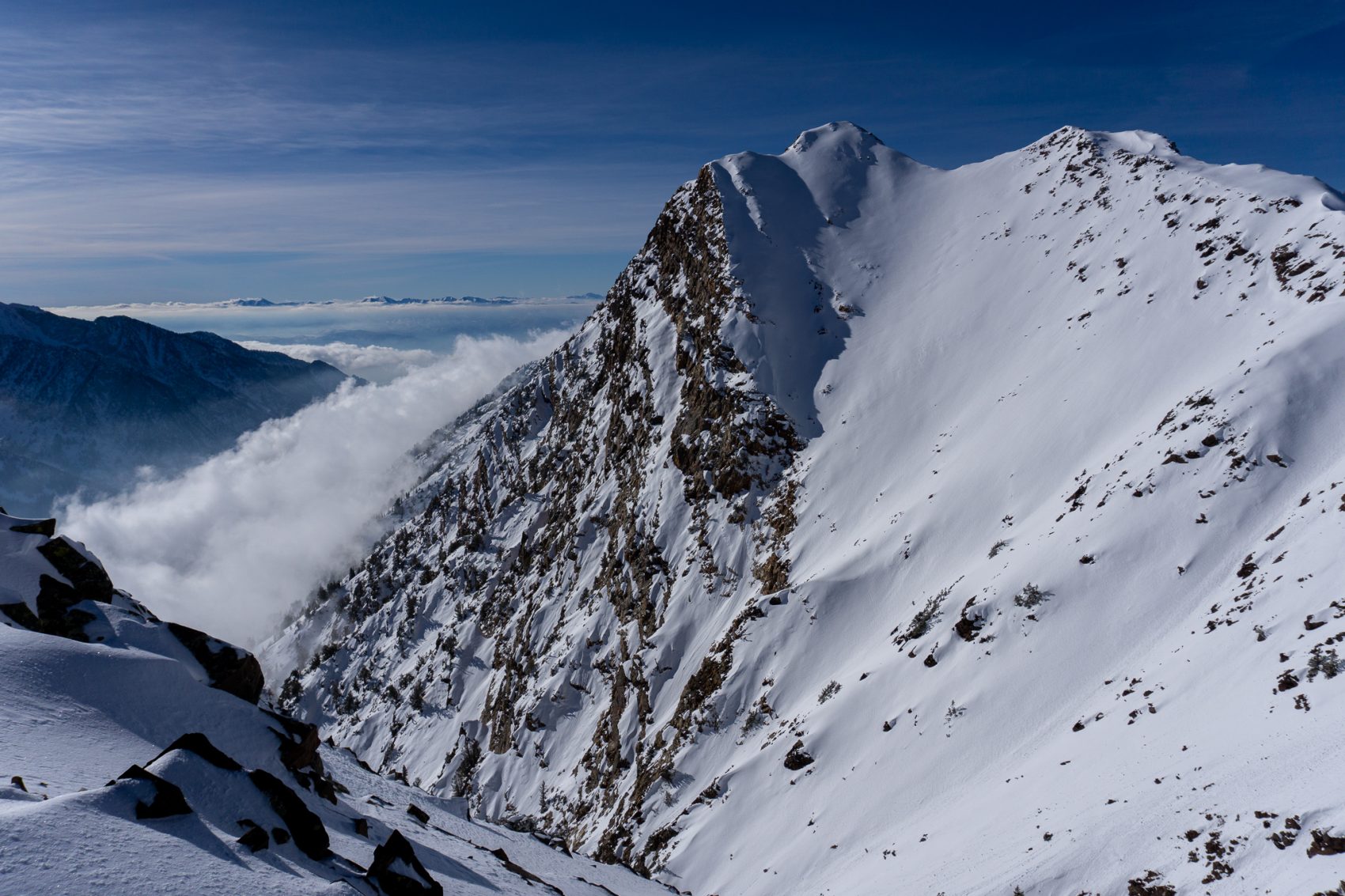 Right now there is quite a bit of 3rd and 4th class climbing with insane views all around making you feel like you're in the mountains.
After the gorgeous and dizzying climb to the top, we wasted no time as we were a bit late.
It had snowed about 4″ up there the previous night and it looked a little slabby at the very top so we put in quite a few ski cuts and spent some time jumping and digging around in the snow.
I was in an avalanche at the top of Mt. Superior's south face last season and after reviewing the footage of my avalanche, the director of the Colorado Avalanche Information Center, Dr. Ethan Greene, told me my biggest mistake was not ski cutting.
So this time, we ski cut the crap out of it.
When we finally dropped in, the skiing was spectacular.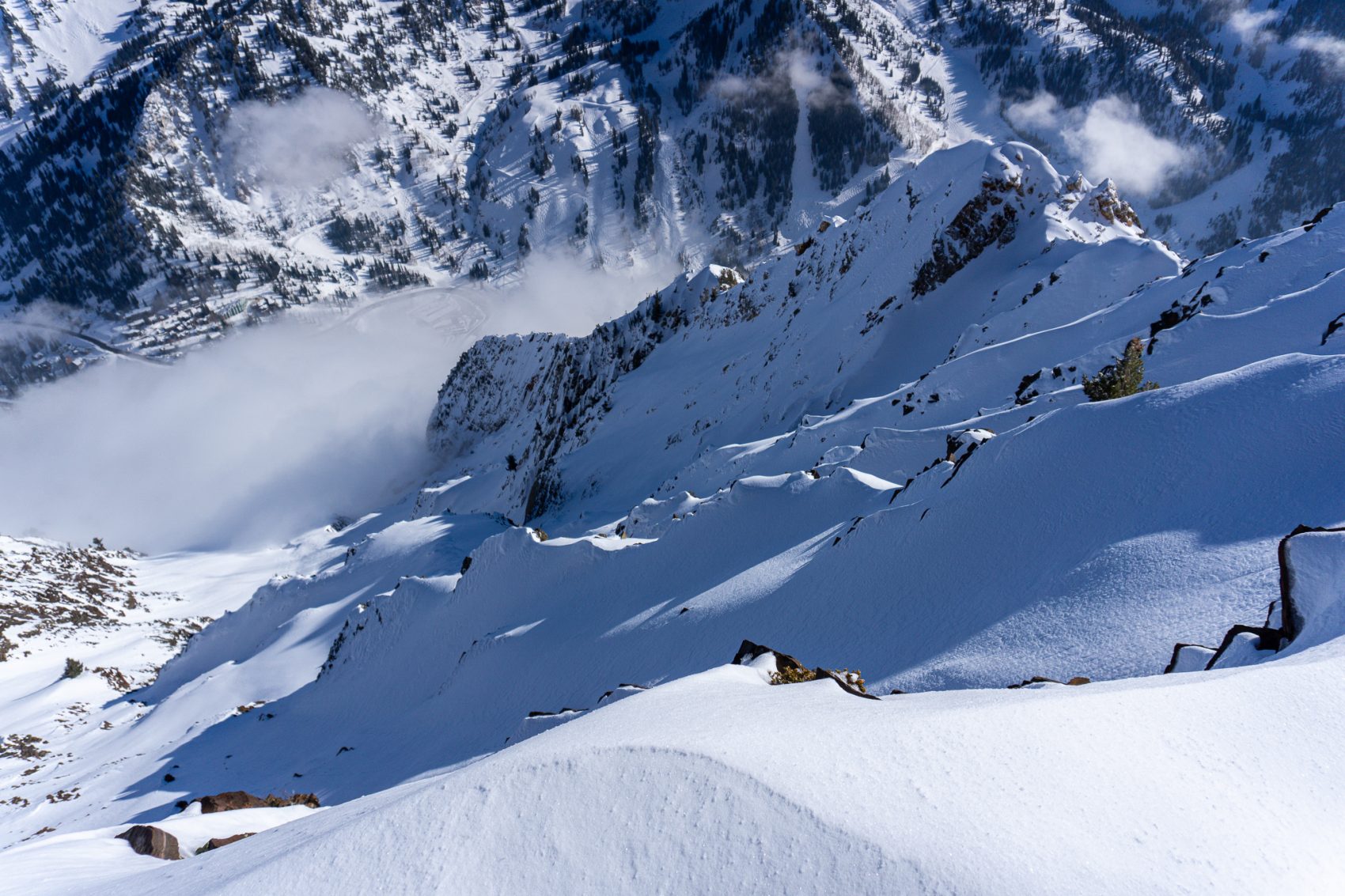 It's still boney up there as Utah is sitting on a 53% of average-to-date snowpack.
I hit a couple of rocks up high and some more down low.
The new snow felt like old recrystallized snow that had been around a while.
It made a hissing sound.
The upper chutes skied well, the middle zone skied great, the middle chute was ice, the hanging apron was really good, then the lower apron was funky with just a bit of new snow and lots of old tracks but still skied fun.
Yesterday was a great day on Superior and we were the only people to summit it, which felt wild on a fresh snow holiday weekend.
I didn't see any signs of avalanches nor avalanche activity out there yesterday but persistent weak layers still linger.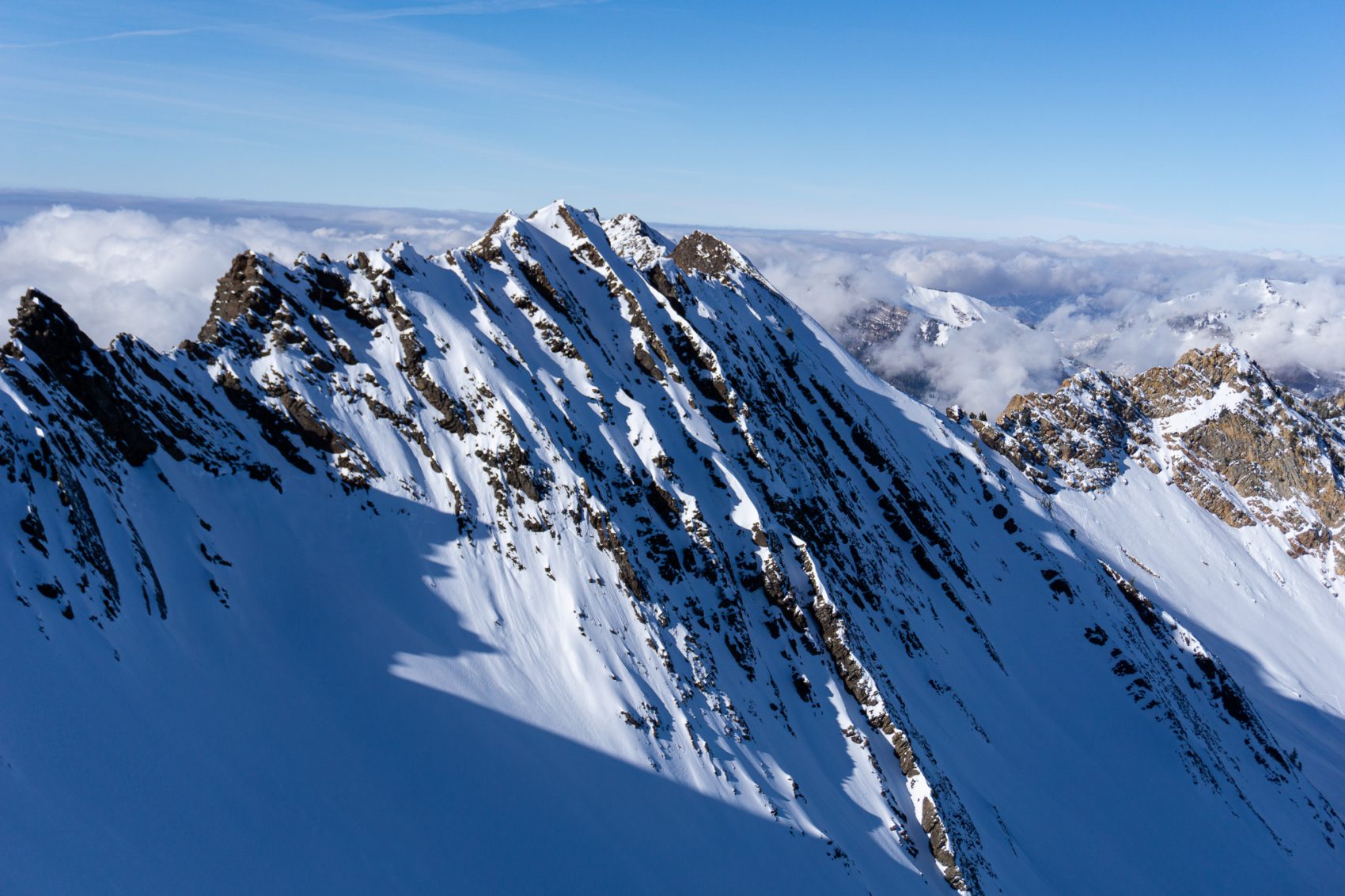 Avalanche Forecast:

Weather Forecast:
Photos: