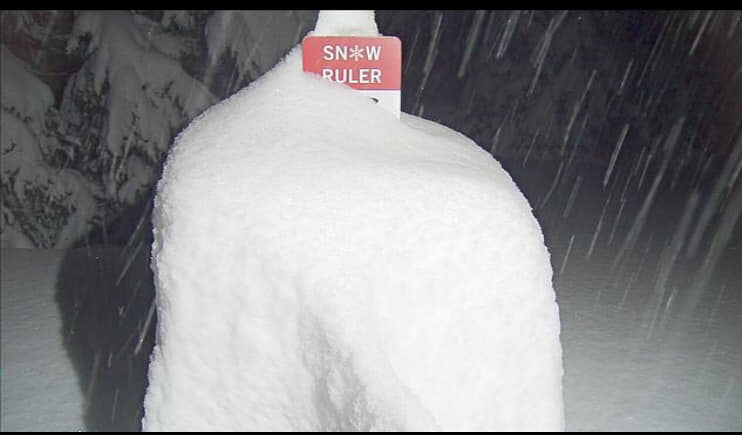 Whistler Blackcomb, B.C. has received 65″ (166cm) of snow in the past week. Throughout this time, Whistler's season total snowfall has nearly tripled. They currently sit at 108″ (275cm) on the season. It's been powder day after powder day.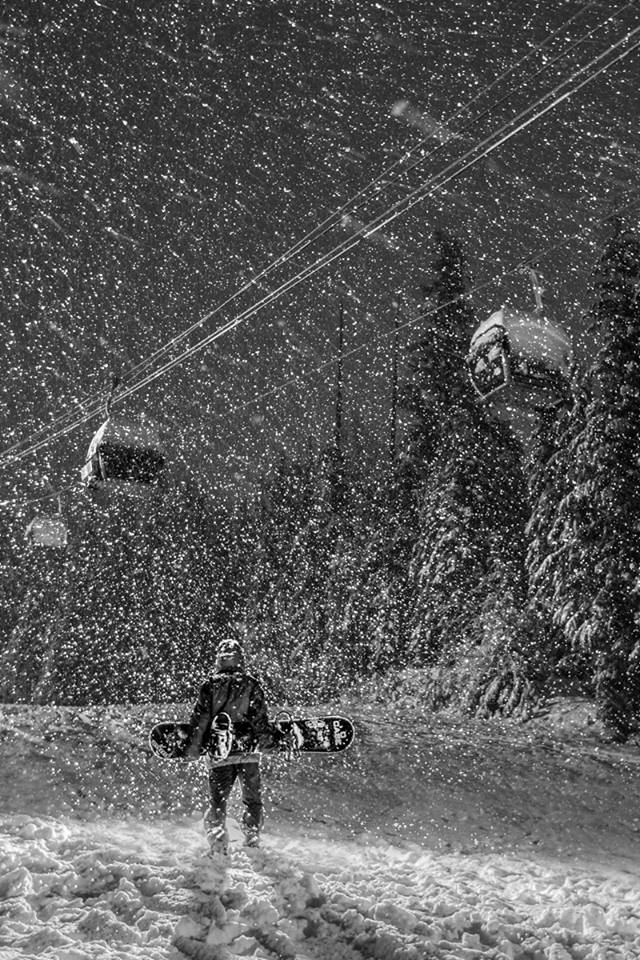 Current Conditions:
12 Hour Snowfall: 

9″

24 Hour Snowfall: 

14″

48 Hour Snowfall: 

35″

7 Day Snowfall: 

65″

Base: 

69″

YTD Snowfall: 

108″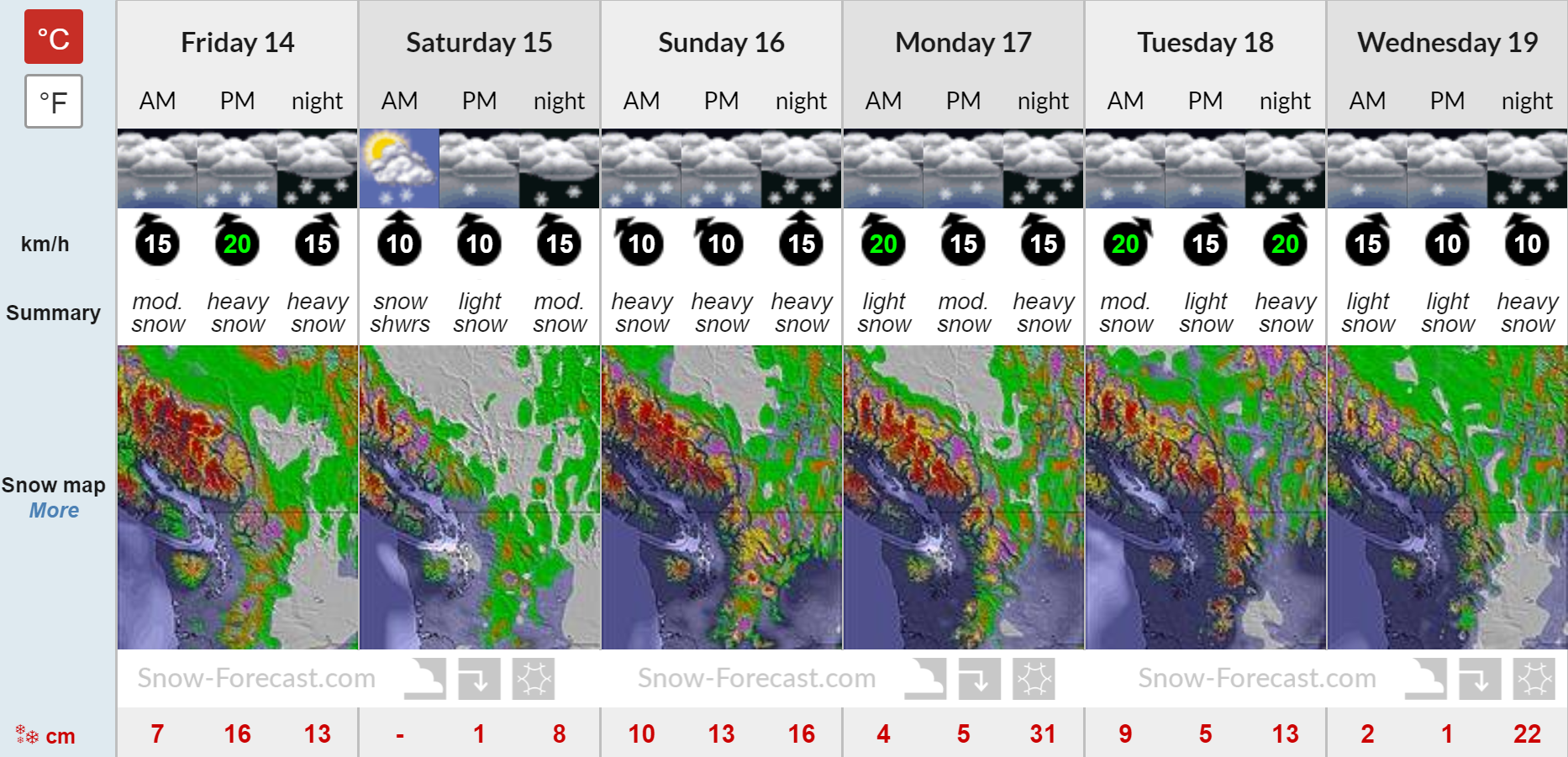 Plus, there's an additional 69″ (176cm) of snow that's forecasted to fall in the next 6 days. What a start to the season for Whistler Blackcomb, BC.
Oh, and it's still snowing..