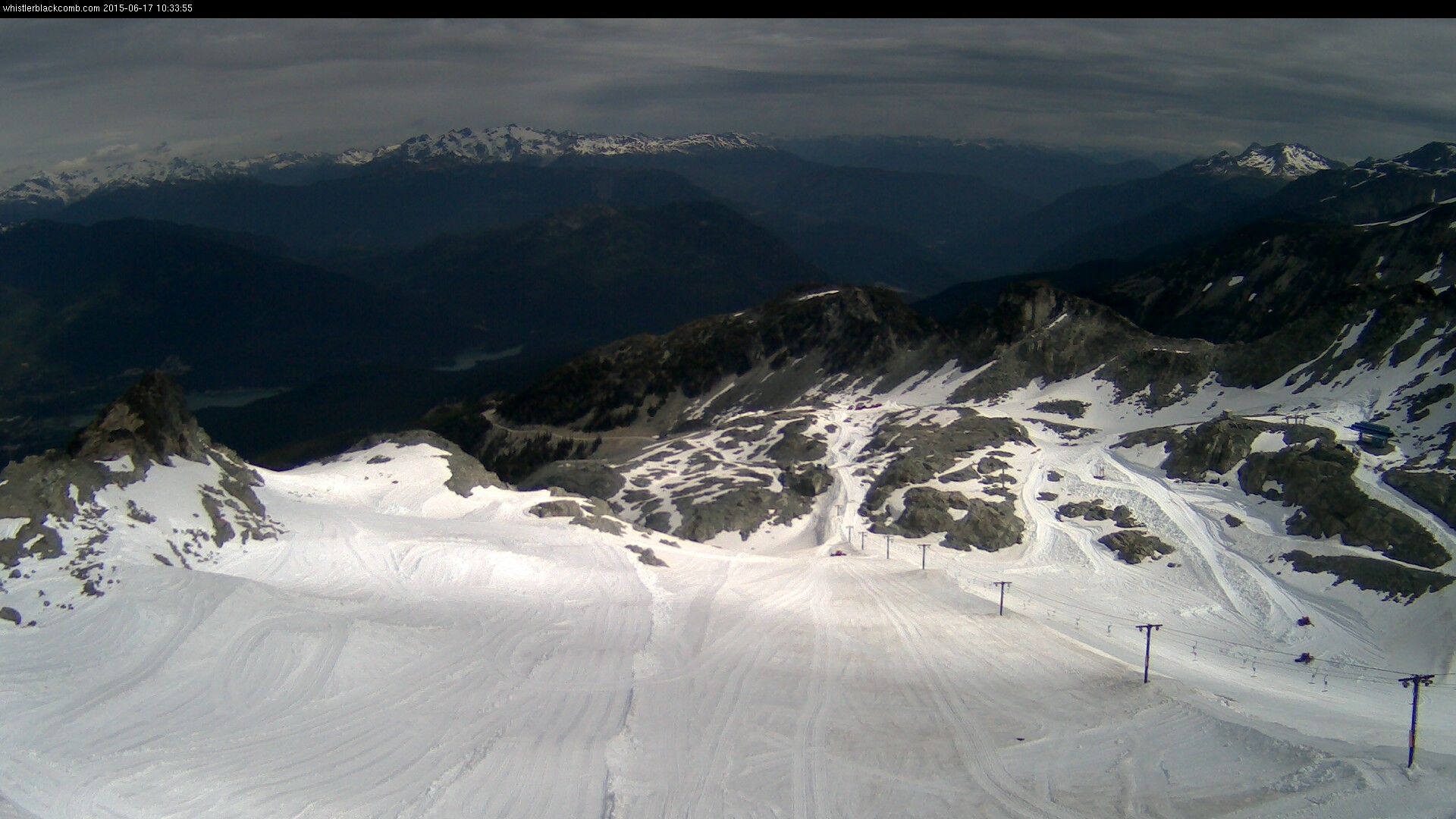 For the first time since 2019, the Whistler Blackcomb glacier will open this summer for skiing and riding. But don't get too excited, it's for training camps only and not the general public.
Covid-19 prevented the famous Horstman Glacier from opening the previous two summers, and before that the resort struggled with warming temperatures. In 2015, Whistler Blackcomb announced that due to melting snow and the retreat of the Horstman Glacier they would take the unprecedented move of snowmaking in summer to preserve the long-held tradition of summer skiing on the glacier.
The 33-year-old Horstman T-bar was removed in July 2020, the victim of the receding glacier. According to a comment on LiftBlog, the resort "is working on a larger plan for the 7th Heaven/Horstman glacier area. Timing unknown at this point. Showcase T-bar will need to be revisited as well. We moved it in 2015 with a view to doing something more permanent in 5 years. It's now 2022."
The Horstman Glacier is located on Blackcomb Peak in Garibaldi Provincial Park. During the ski season at Whistler Blackcomb Ski Resort, it is used for skiing and riding. During the summer ski season on Blackcomb Peak, it is one of two glaciers in North America used for summer skiing and riding.