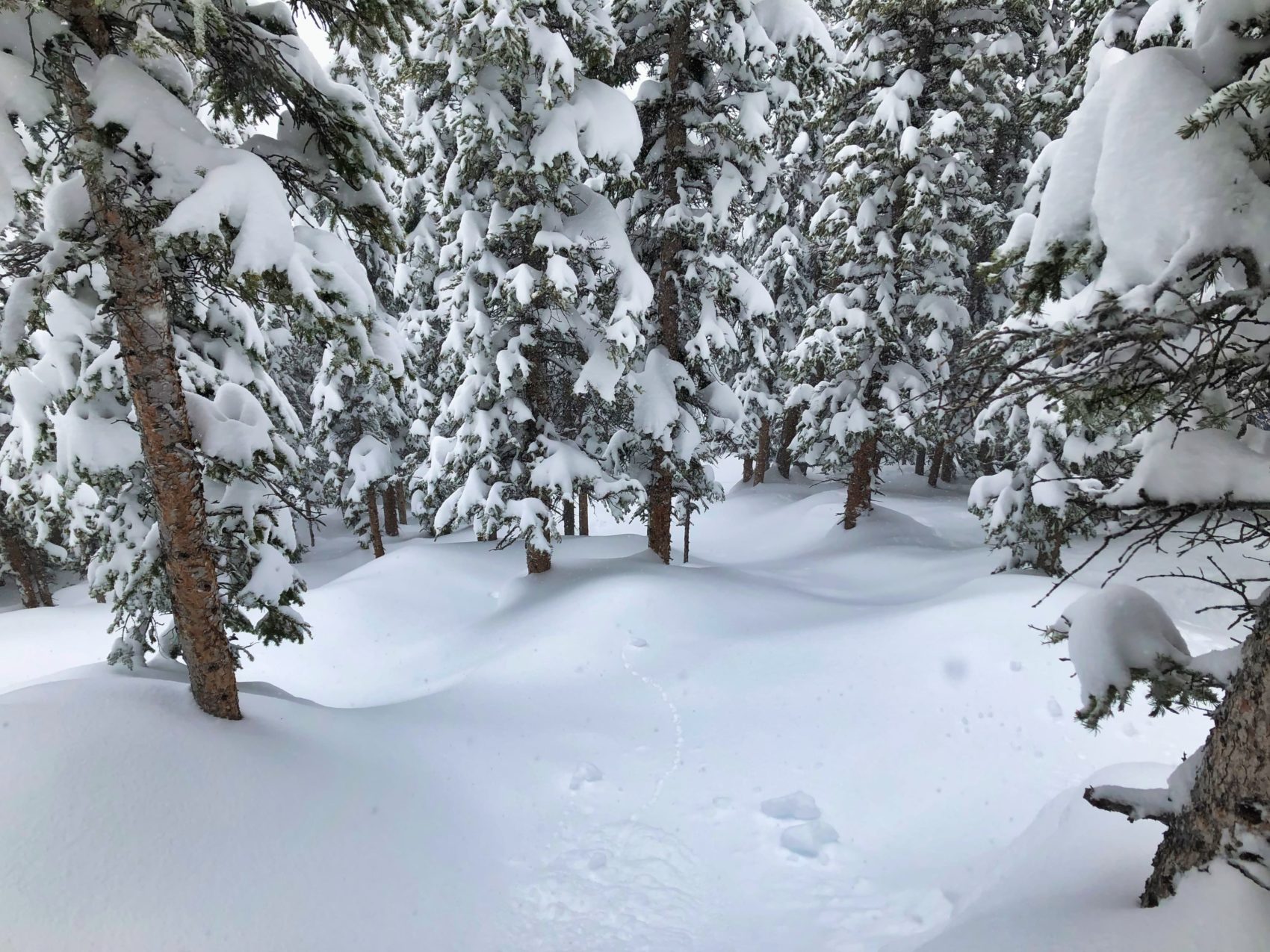 The second best thing a Winter Park, CO local can hear when they wake up is "a foot of fresh snow". The first? "The pass is closed".
On the way to the resort, all the parking lots were empty. With the closing of US-40 over Berthoud Pass for avalanche mitigation, nobody from the Front Range could get to Winter Park. All that fresh snow was ours. All ours!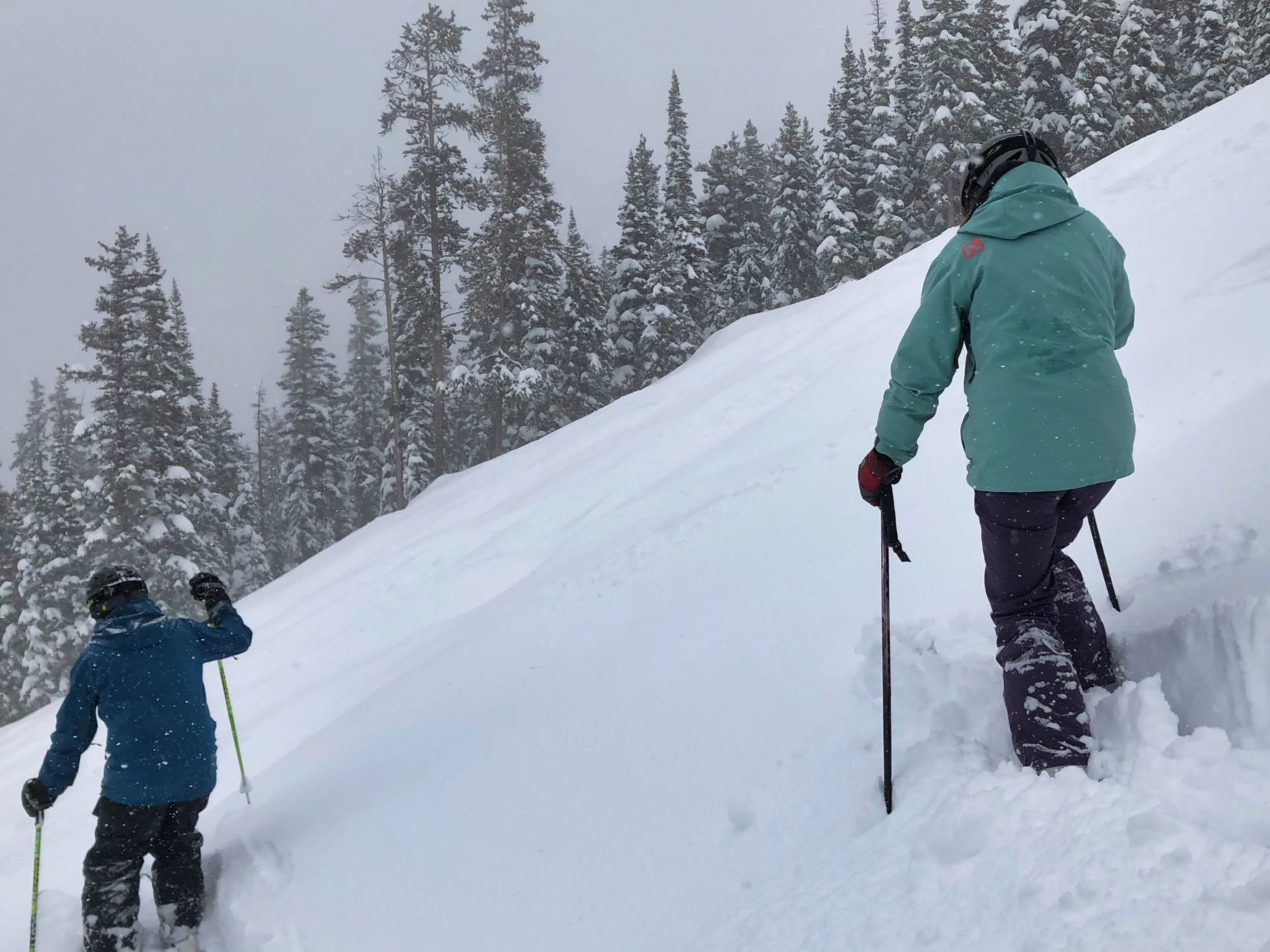 And it was good.
From first gondola to Frenchman Trees first run, over knee deep, slightly heavy that kept your speed under control so you didn't run away with yourself. Fresh tracks all the way through. So deep…
All the tree skiing on the Jane side was epic, snow over the knees, fresh tracks, nobody at all on the mountain, and straight on to the chair for the next lap. Every now and again though it might have been nice to line up for a few minutes, give those legs a rest!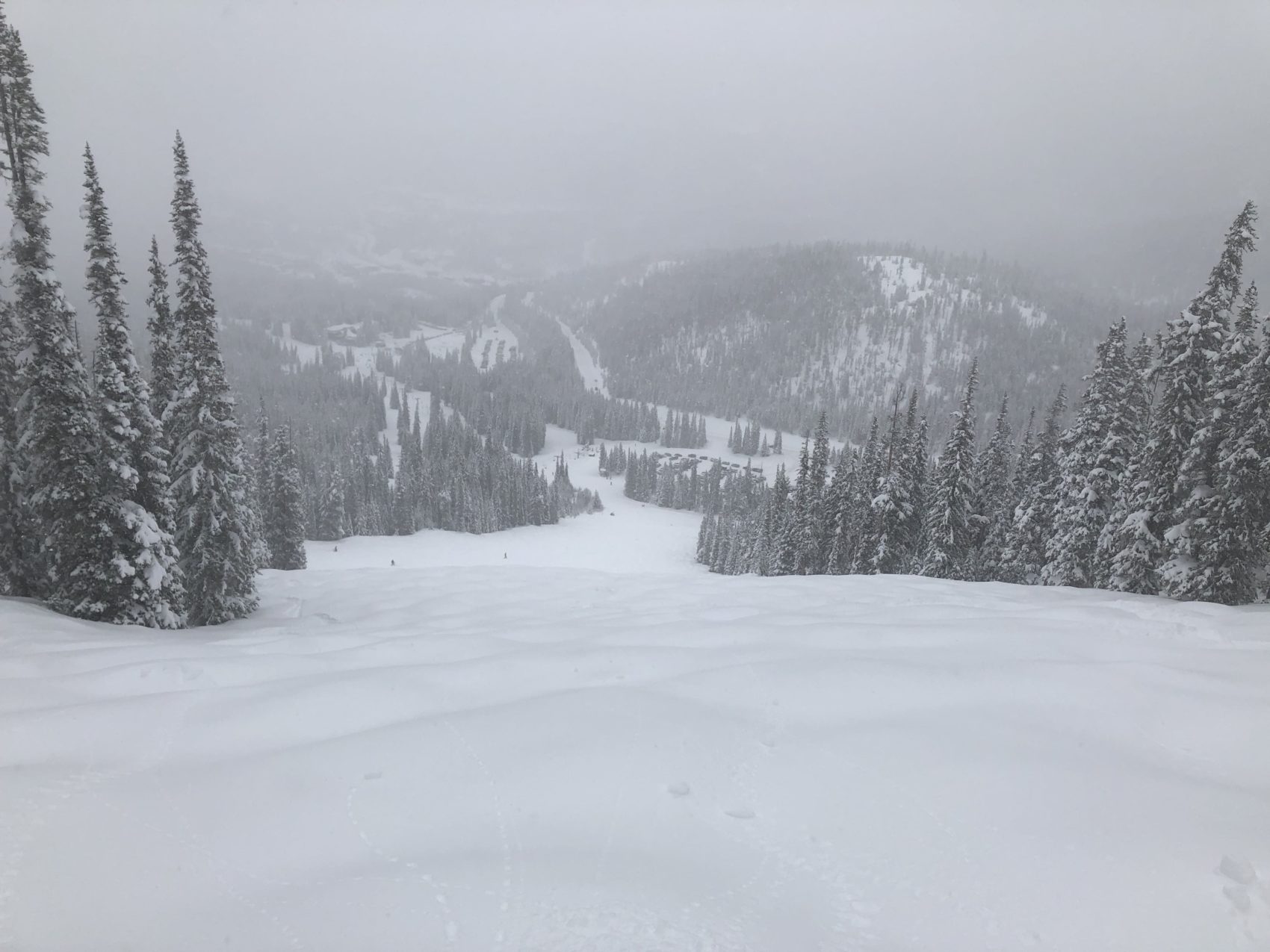 Bumps were awesome, Railbender was untracked, bottomless and filled in moguls. Rock star moguls.
The 4th trip up the Super Gauge, and the Eagle Wind Trails sign had been changed from 'closed' to 'open', so it had to be done. We headed straight there and must've been third or fourth chair up. The first chair ride up was above pristine, untouched virgin powder just waiting to be slashed and tracked out. It looked beautiful, it would be a shame to spoil it. But we did. And loved every single minute of it.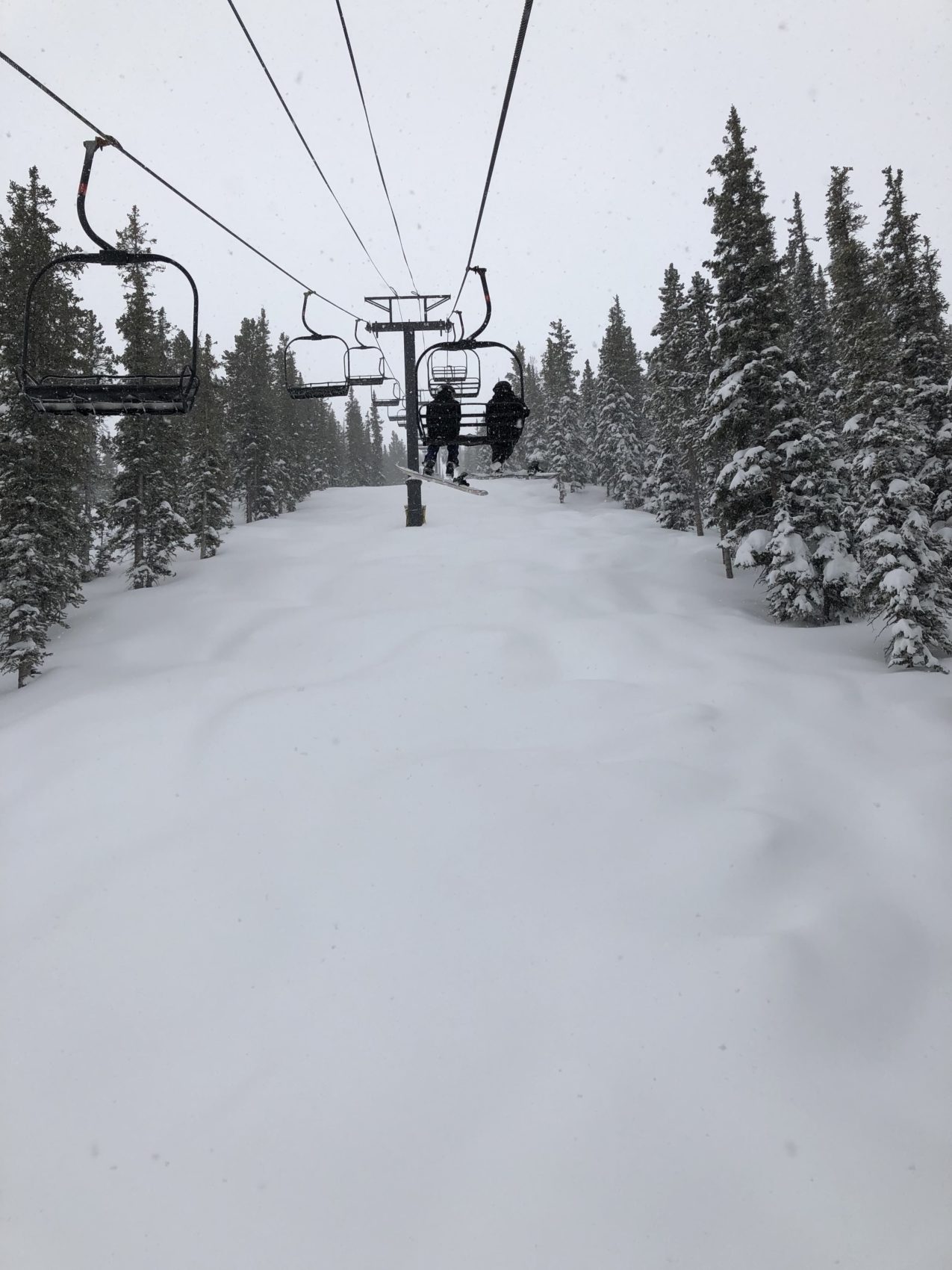 In 10 years I've never skied Eagle Wind for so long without it getting tracked out immediately. We skied there all morning, moving further and further skier's left every chair ride. Every run was almost waist deep, fresh powder, and face shots. The pitch was perfect, steep enough to glide through the deep powder. One of our party inadvertently hucked off a cliff, but the snow was so deep on the landing, it was met with laughter and high fives.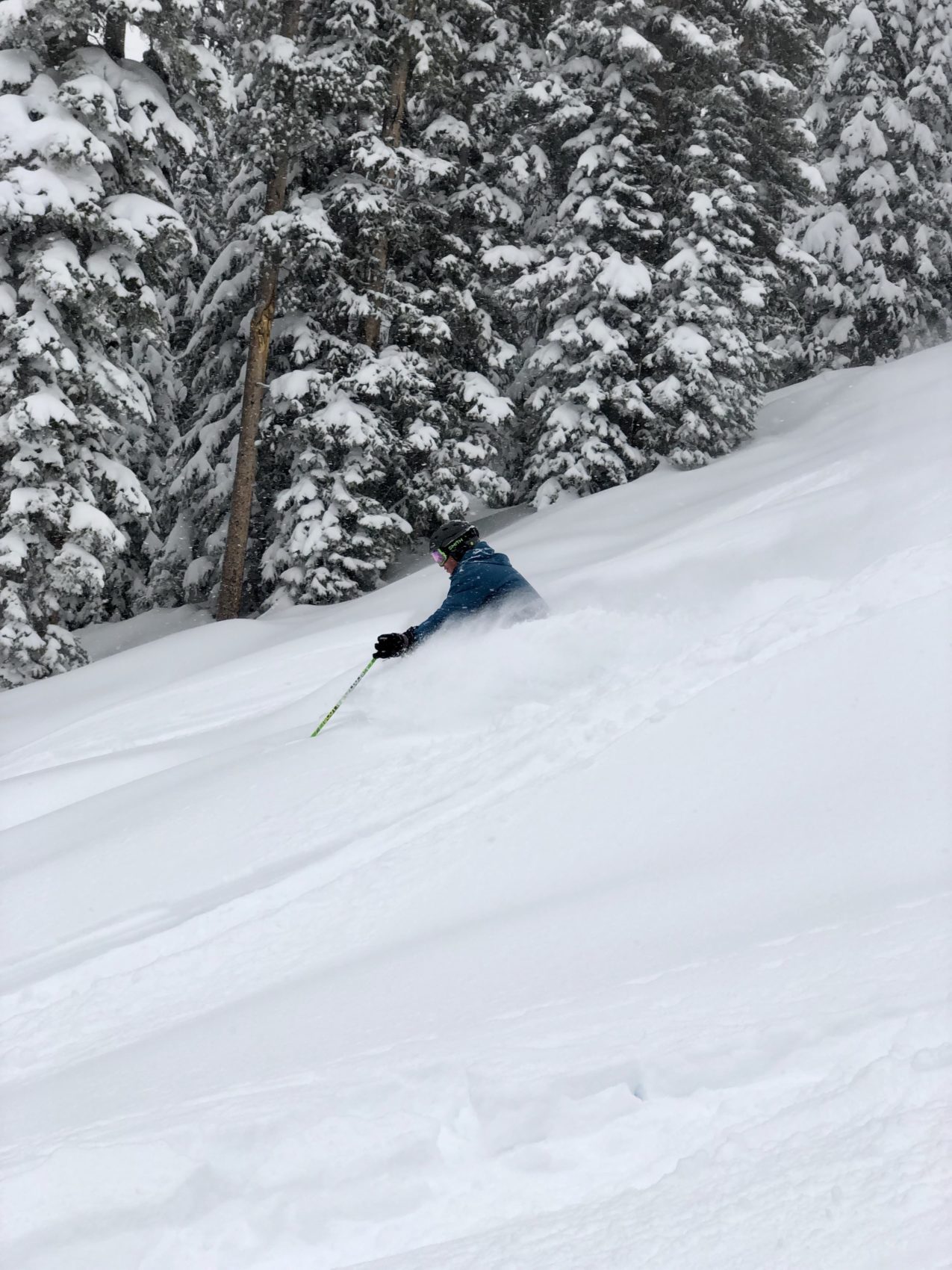 The Park side was fun too, Engeldive, Mulligans, and Hughes, but by then our legs weren't turning when our brains wanted them to. Time to call it a day and save something for tomorrow.
Probably the best day of the season so far. The snow wasn't the best, it wasn't the famous Colorado blower pow due to the high temperatures, but for simple enjoyment, fresh tracks, no lift lines, and pure joy, yesterday rocked.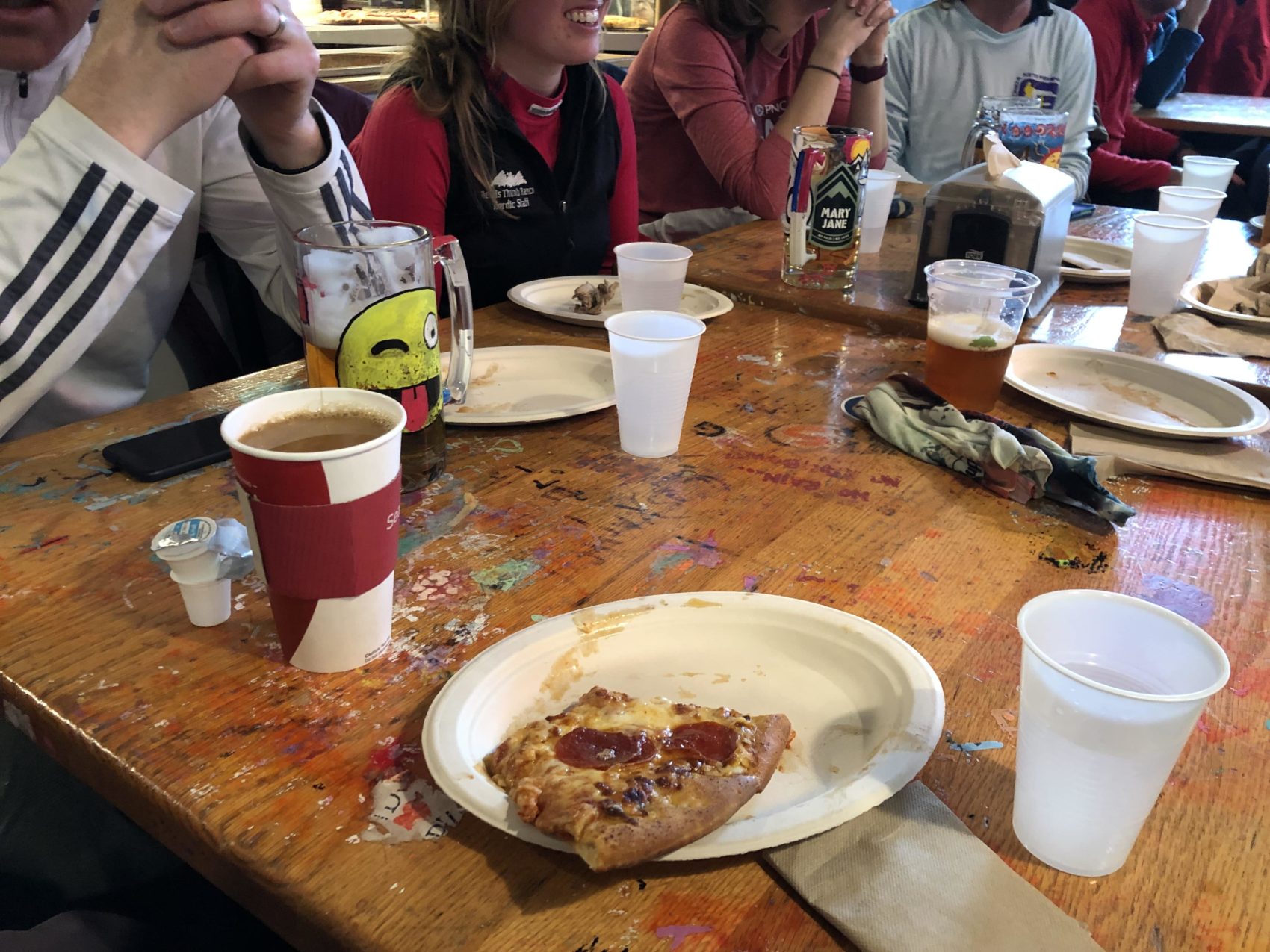 March has been kind to Colorado, Winter Park resort has had 42″ so far, with more in the forecast. They are sitting on a season total of 254″ and a 90″ base.
And we finished off with pizza and beer… the perfect day. And Winter Park just announced that Mary Jane will stay open an extra 3-weeks through May 12th. Nice!
Winter Park Resort, CO is just 1 of the 38 iconic destinations available on the new Ikon Pass.