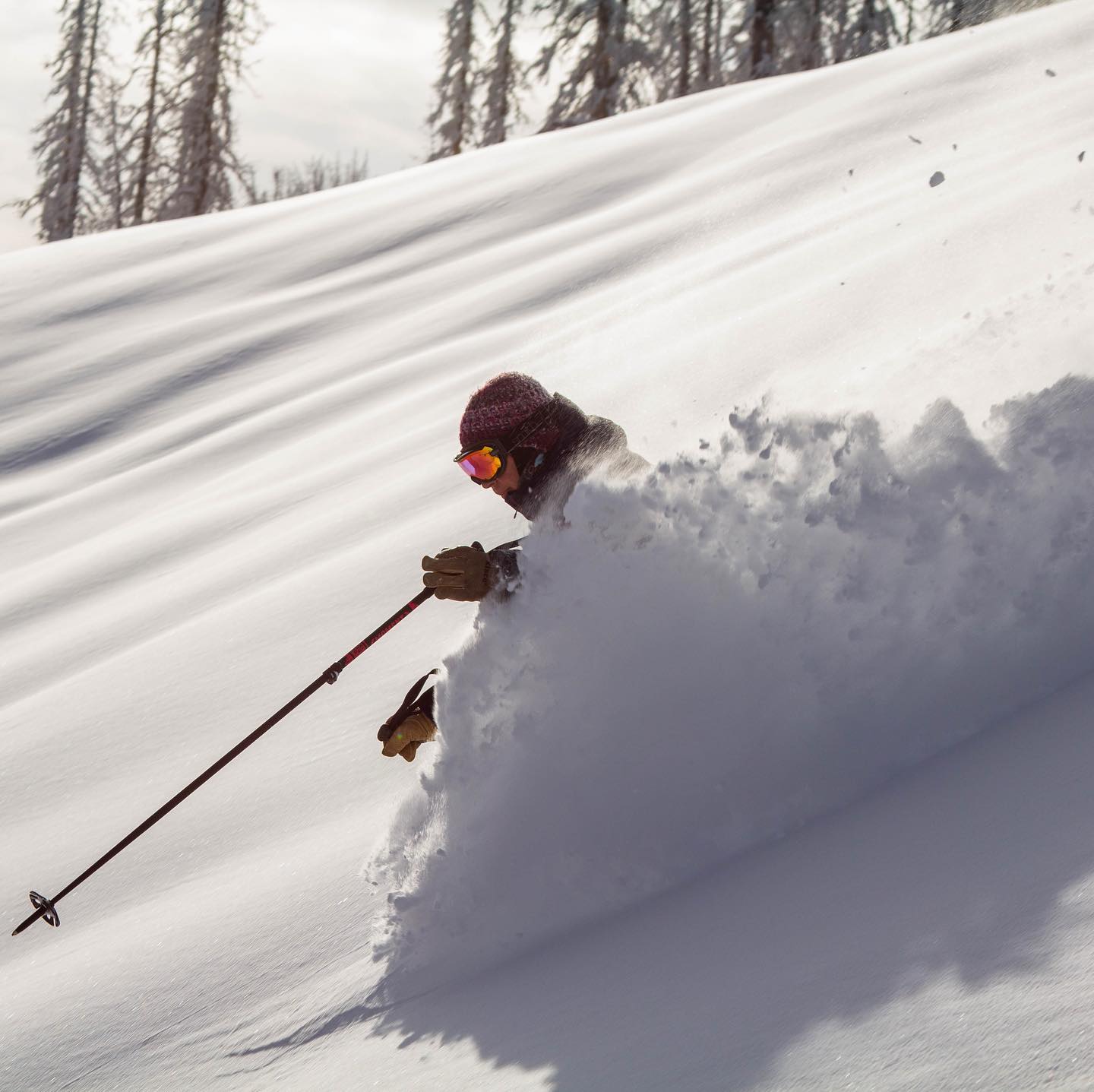 The resounding response by skiers and riders to a survey sent out by Wolf Creek, CO ski area was that they wanted a ski season, and were prepared to do whatever it takes to get back on the lifts, reports the Colorado Sun.
Well over 4,000 responded to the survey sent out by Davey Pitcher, the ski area owner, and declared they would be happy to comply with face-coverings, social distancing, and closed dining areas, as long as they could ski.
"It's encouraging they were willing to modify their behavior this winter."

– Davey Pitcher told the Colorado Sun
Last week Pitcher submitted his operating plan to the local public health department. He is willing to cap skiers and riders on the hill at 5,000 a day. The capacity of the mountain is 6,800. The cap would see the resort running at just under 74% capacity.
And guests are ok with this, the majority of them would be happy with a reservation system. But here's the genius in Pitcher's plan, he's adjusting the pricing on passes, which go on sale towards the end of September, to help manage crowds at the resort.
Wolf Creek will be offering three tiers of season pass: 
Premium Pass – no blackout days
Midtier Pass – some blackout days
Discount Pass – access limited to weekdays
With the larger resorts, and Vail Resorts, announcing their own operating plans, the thinking was their stricter measures, reduced capacities, and reservation systems might force guests to seek out the potential quiet of the smaller, independent resorts. And while in any normal season Wolf Creek would welcome those skiers with open arms, this is not the year to increase skier numbers.
Pass holders, including the Premium Pass, will be asked to reserve their ski day 12-hours in advance. Only then, will the allocation of day tickets be released (online only).
Wolf Creek Ski Area (WCSA) is a ski area in southwest Colorado, located on the Wolf Creek Pass between Pagosa Springs and South Fork. It is best known for receiving more average annual snowfall than any other resort in Colorado, at about 480 inches per year.