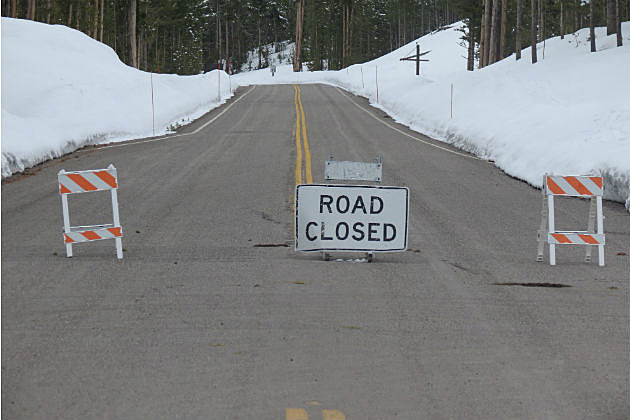 Yellowstone's West, South and East entrances will close to vehicle traffic at 8 am Monday 4th November.
The North Entrance road, which connects Gardiner and Mammoth to Cooke City and Silver Gate, Montana, via Lamar Valley, remains open year-round.
Yellowstone has five entrance stations, the North Entrance, Northeast Entrance, East Entrance, South Entrance and the West Entrance. It takes many hours to drive between these entrances, so be sure to check the status of roads at the entrance you intend to use. Most park roads are closed to regular vehicles from early November to late-April (see dates below) when the park switches to over the snow travel (snowmobiles and snowcoaches). The only road open year-round is from the North Entrance at Gardiner, Montana, through the park to Cooke City, Montana (via Tower Junction). Travel east of Cooke City (via the Beartooth Highway) is not possible from late fall to late May. All dates listed below are subject to change depending on weather and budgetary restrictions.
The map below shows the current status of park roads and road construction. Conditions in Yellowstone can change quickly, especially during spring and fall so check often.
Several road closures took effect in Grand Teton National Park on Friday. Teton Park Road is now closed between the Taggart Lake trailhead and Signal Mountain Lodge, reports the Jackson Hole News and Guide.