Don't get me wrong, skiing hard, all day, every day, should be the main focus of every ski trip. However, there's always that one person wondering: "what are we doing next?" No one wants to simply call it a night after skiing all day. Most people, including me, want to go out and maybe have a few drinks with close friends and family after the lifts close. Aprés Ski, the French term for "after ski," was coined to satisfy this craving to go out and recap stories from the day and celebrate what the group was able to accomplish. And let's be honest, is there really a better venue for conversation and entertainment than an awesome bar? I don't think so!
Each year, USA Today compiles a "10 Best" list for any topics relating to top attractions, things to see and do, restaurants, and top destinations. Each list's rankings are based on the reader's choice and customer reviews, creating a brutally honest list highlighting the public's favorites from each year. For four years in a row, USA Today has made a list of the 10 Best Aprés Ski Bars in North America. Below is USA Today's complete list for the highest-ranking bars in 2022:
Location: Jackson Hole, WY.
Best known for: Nightly rowdy crowds and signature margaritas.
Location: Franconia, NH.
Best known for: Top-tier selection of hoppy beers.
Location: Ketchum, ID.
Best known for: Prides itself on using fresh, seasonal ingredients.
Location: Park City, UT.
Best known for: World's only ski-in-ski-out distillery.
Location: Revelstoke, BC.
Best known for: Awesome appetizers, pizzas, and local brews. Be prepared to hear a few Ehs or Don't ya knows!!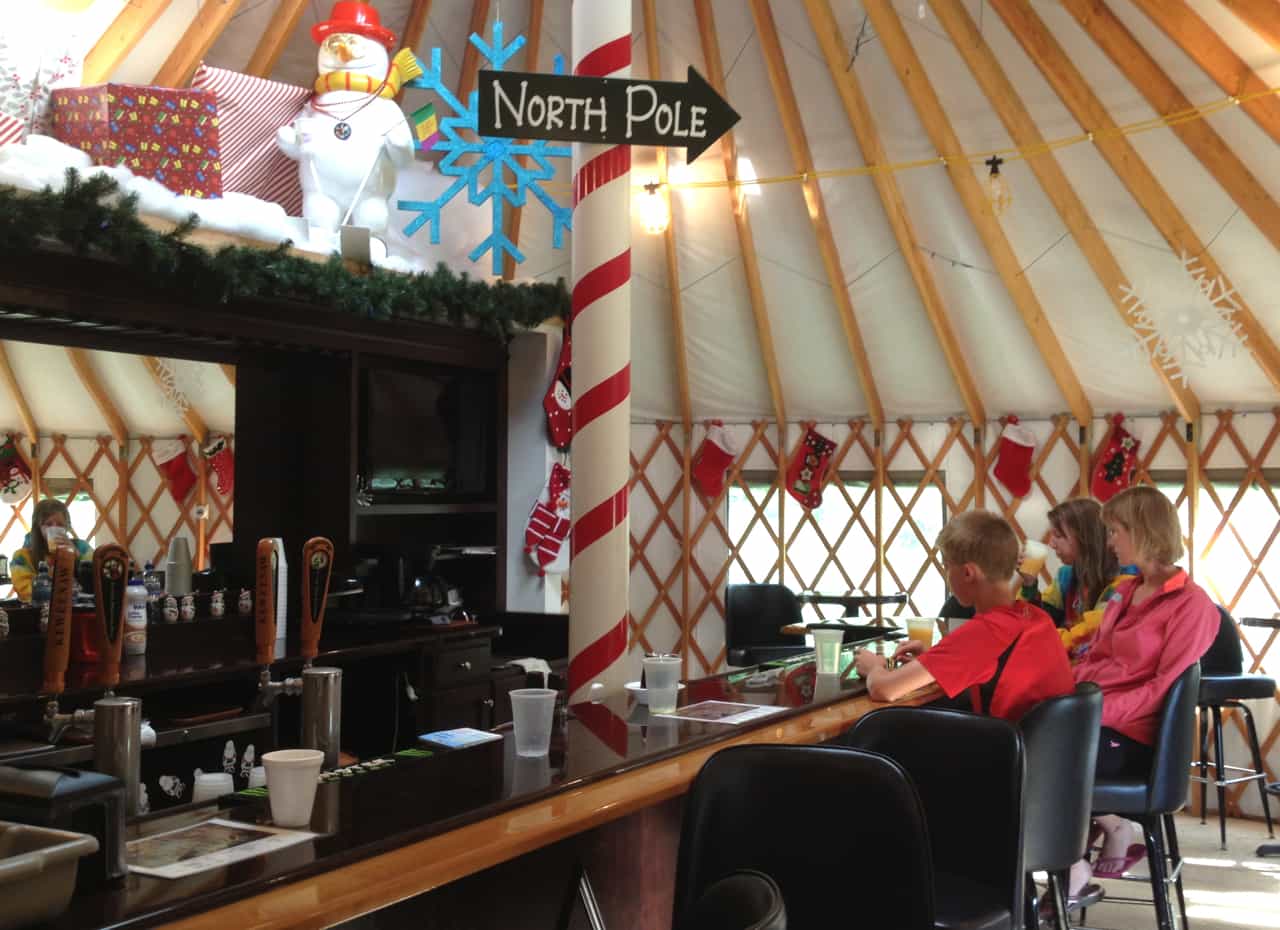 Location: Mount Bohemia, MI.
Best known for: Live music to go along with a draft beer and a French crépe.
Location: Jackson, WY.
Best known for: A bar with saddles instead of stools.
Location: Palisades Tahoe, CA.
Best known for: Great craft brew and pizza.
Location: Steamboat Springs, CO.
Best known for: Lively late-night nightclub scene.
Location: Mammoth Lakes, CA.
Best known for: Insane selection of on-tap drafts and Whiskey.
Of course, this is a highly contested, maybe even polarizing, list. Everyone has their personal favorite and "go-to" bars that are considered the best, yet the person sitting next to you could think the complete opposite. One of my favorite parts about ski trips is seeing how passionate other people get when you ask the question: "What's your favorite restaurant to grab a drink at?" People's eyes light up, and their voice becomes higher and louder, making it clear that these bars have been the setting for so many amazing memories over the years.