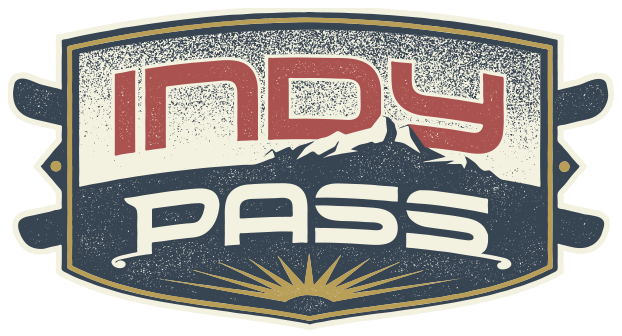 11 New Resorts and Dozens of Lodging Partners Join the Indy Pass Revolution
To kick off its second season, the Indy Pass announced Tuesday that eleven new resorts are joining the alliance along with dozens of independent lodging properties for the 2020-21 season.
New resorts include:
Snow King Mountain, WY
Buck Hill Ski Area, MN
White Pine Ski Area, WY
Winterplace Ski Resort, WV
Cannon Mountain, NH
China Peak, CA
Crystal Mountain, MI
Granite Peak, WI
Lutsen Mountains, MN
Sasquatch Mountain, BC
Tamarack Resort, ID
With the coronavirus forcing many skiers and riders to take close-to-home ski getaways and avoid large crowds, Indy Pass now offers two days at 55 resorts for just $199.
"We are stoked to be joining the Indy Pass this season and look forward to welcoming pass holders to ski and ride our Teton powder and experience the welcoming vibe of an authentic ski town."

– Ryan Stanley, GM at Snow King Mountain, WY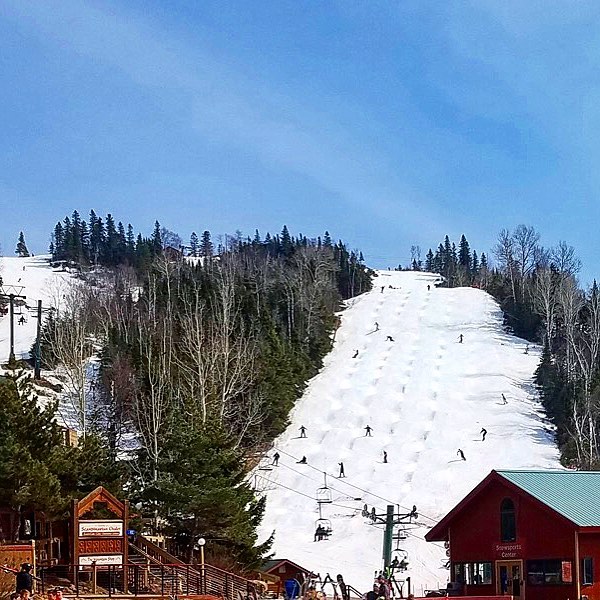 2020-21 Pricing
Indy Pass
Adult – $199
Kids 12-and-under – $99
Peak Day Blackouts
Dec. 26-Jan. 3
Jan. 16-18, 23-24, 30-31
Feb. 6-7, 13-15
Resorts with Blackouts: Granite Peak, Lutsen Mountains, Mission Ridge, Silver Mountain
Indy+ (No Blackouts)
Adult – $299
Kids 12-and-under – $199
Indy Add-On Pass
Must be a full season pass holder at any Indy Pass resort:
Indy Adult – $129
Indy Kid – $69
Indy+ $199
Indy+ Kid $149
Payment Plan
Make four payments of $50 if purchased by 9/15
Group Discounts
Independent Lodging Partner Discounts
A recent survey of Indy Pass holders showed that 80% used their pass for an overnight trip in 2019-20. With this in mind, a new lodging section has launched on the Indy Pass website that features only independently-owned lodging properties that are operated by partner resorts or their affiliates in nearby ski towns. Indy Pass holders will receive at least a 10% discount on stays. Lodging properties who qualify and wish to receive a free listing may contact the Indy Pass at info@indyskipass.com.
"Providing easy access to independent lodging facilities across the U.S. adds a lot of value for pass holders. We look forward to welcoming skiers to enjoy safe and comfortable getaways during this season."

– Wes Kryger, President, Greek Peak Mountain Resort, NY
"The Get America Skiing Promise"
With COVID-19 creating uncertainty and economic hardship, the "Get America Skiing Promise" has been devised to help people buy with confidence while supporting North America's independent ski areas.
Receive an automatic credit towards a 2021-22 pass if you use your Indy Pass less than four days – no questions asked.
Zero days skied = 80% credit
One day = 60% credit
Two days = 40% credit
Three days = 20% credit
"There's no fine print or complicated formulas with the Get America Skiing Promise. It is a straightforward, no-BS reassurance for skiers and riders to go Indy this winter!"

– Geoff Hatheway, owner of Magic Mountain, VT
Participating resorts for the 2020-21 season are:
WESTERN REGION – 20
ALASKA – Eaglecrest Ski Area
ALBERTA – Castle Mountain Resort
ARIZONA – Sunrise Park Ski Area
BRITISH COLUMBIA – Apex Mountain Resort, Sasquatch Mountain
CALIFORNIA – China Peak, Mt. Shasta Ski Park
IDAHO – Brundage Mountain, Silver Mountain, Tamarack Resort
OREGON – Hoodoo
MONTANA – Lost Trail Powder Mountain, Red Lodge Mountain
UTAH – Beaver Mountain
WASHINGTON – 49 Degrees North, Hurricane Ridge, Mission Ridge, White Pass
WYOMING – Snow King Mountain, White Pine Ski Area
MIDWEST REGION – 17
MICHIGAN – Big Powderhorn Resort, Caberfae Peaks, Crystal Mountain, Pine Mountain Resort, Shanty Creek, Swiss Valley Ski Area
MINNESOTA – Lutsen Mountains, Spirit Mountain, Powder Ridge Winter Recreation, Detroit Mountain, Buck Hill
SOUTH DAKOTA – Terry Peak Ski Area
WISCONSIN – Granite Peak, Little Switzerland, Nordic Mountain, Trollhaugen, Tyrol Basin
EASTERN REGION – 18
CONNECTICUT – Mohawk Mountain Ski Area
MASSACHUSETTS – Berkshire East Mountain Resort, Catamount Mountain Resort*
NEW HAMPSHIRE – Cannon Mountain, Pats Peak, Black Mountain
NEW YORK – Catamount Mountain Resort*, Greek Peak Mountain Resort
NORTH CAROLINA – Cataloochee Ski Area
PENNSYLVANIA – Blue Knob Resort, Shawnee Mountain
TENNESSEE – Ober Gatlinburg Ski Area
VERMONT – Bolton Valley Resort, Magic Mountain, Suicide Six
VIRGINIA – Bryce Resort, Massanutten Resort
WEST VIRGINIA – Canaan Valley Ski Resort, Winterplace Ski Resort
*Catamount straddles NY/MA border