Crews working to clear snow on Highway 14A, WY. Image: The Lovell Chronicle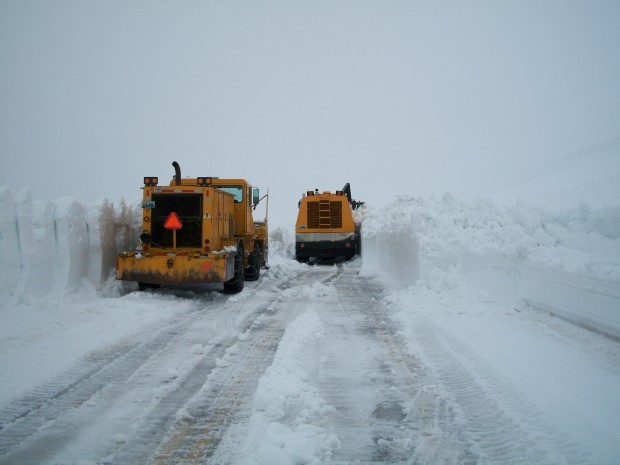 More snow clearing. Image: Billings Gazette
Crews are finishing clearing Highway 14A in Northern Wyoming, east of Yellowstone National Park. It will open ahead of schedule on Tuesday, May 22 at noon. The highway is a 22-mile stretch of scenic road that winds it's way up to the east side of the park. 
A rotary machine clearing snow on Highway 14A. Image: WoodTV
With April being the snowiest month, it can take until mid June to get the highway open. The crews have been working tirelessly however, clearing from each end of the road and meeting in the middle, to open ahead of schedule.
A rotary driver opens his door to check fr road markings. Image: WoodTV
Average snowfall in and around Yellowstone National Park can range from around 150 to 200 inches. This winter was above-average in terms of precipitation, which makes the early opening even more incredible!