Cross-country skier Jessie Diggins is one of 25 semi-finalists nominated for the prestigious 'AAU James E. Sullivan Award'. The AAU, the Amateur Athletic Union, awards the AAU James E. Sullivan Trophy annually to 'the most outstanding athlete at Collegiate or Olympic level in the United States'. The award was established in 1930 in honor of the organization's founder and past president, James Edward Sullivan. Past winners include Mark Spitz (1970), Bruce Jenner (1976), Carl Lewis (1981), Michael Phelps (2003) and Missy Franklin (2012).
Three-time Olympic medalist Jessie Diggins became the first American to win an Olympic Gold in cross-country skiing in 2018*, when she and Kikkan Randall won the team sprint in Pyeongchang, Korea. At the 2022 Winter Olympics, she added a Silver and Bronze medal to her collection for the 30k skate race and individual sprint, respectively.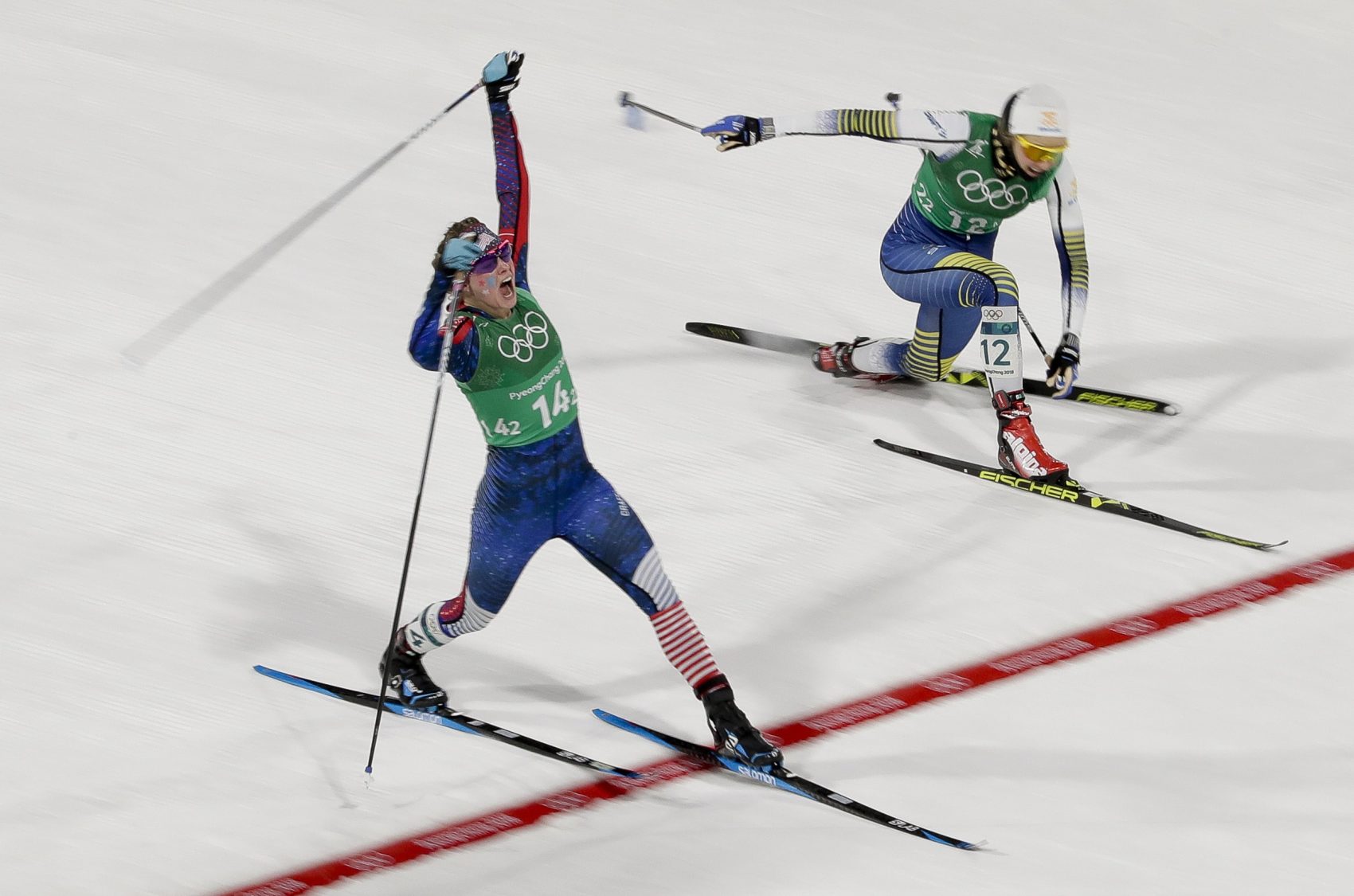 Aside from her Olympic medals, Jessie has won 14 World Cup titles, becoming the most decorated American cross-country skier of all time. She was also the first American to ever win the overall standings of the FIS Cross-Country World Cup in the 20/21 season, awarding her the big, overall Crystal Globe. Furthermore, the 31-year-old has won six medals at the FIS World Championships in cross-country skiing, including two Gold medals.
Aside from her incredible athleticism, Jessie has also made an impact by speaking out about her struggles with eating disorders in the past and how she overcame her bulimia by seeking help. She is committed to using her platform to make a positive impact to help others struggling with eating disorders and has partnered with the Emily Program.
The voting period will end on Wednesday, July 19, 2023, and you can vote once a day. Help the 3-time Olympic medallist to win the award and help advance the profile of skiing in America, by bringing much deserved recognition to the sport — no skier has ever won the AAU Trophy.
*re-watch the epic moment Jessie Diggins sprints to Olympic Gold: