Brought to by SCARPA
There is no question of the healing power of being outdoors to relieve stress, calm the mind, and recharge mental and physical energy. As we live through a globally uncertain time, there is a renewed interest in getting outside and heading to the mountains to find Zen.
A day in the mountains – whether skiing, climbing, hiking, or running trails – can put your body through the definitive test. Ultimately, that is what pulls so many of us to seek adventure in this environment, a challenge of body, mind, and spirit. The foundation for any great day out is what is on your feet – no piece of on-mountain equipment is as intimately in touch with your body as your footwear.
SCARPA offers the highest level of technology, comfort, and style. The company's mission is to build 360 degrees of high-performance footwear for every kind of mountain sport – backpacking to hiking, climbing to skiing, trail-running to mountaineering and approach, and mountain-inspired lifestyle footwear that will bring you from mountain to street in style.
A brief history of SCARPA
Innovation and tradition share equally deep roots at SCARPA, which remains a family-owned company with its headquarters and performance footwear manufacturing facilities in the same region of northern Italy where the company was founded in 1938. The company's initial mission was to bring together all the best shoemakers in the Asolo region towards the goal of producing the best footwear in the world. That tradition holds, and SCARPA continues to push the envelope.
SCARPA is a pioneer and innovator with many firsts to its name, including being the first to build a Gore-Tex boot, and the first to develop a plastic telemark skiing boot, and, introduced in 2007, the first telemark and alpine touring compatible boot. In 2005 the still family-owned company opened its North American headquarters in Boulder, Colorado, where veterans of the outdoor industry assist with product development for the United States, Canada, and overseas.
Put simply, SCARPAis an international brand with deep roots, that you can trust to keep your feet happy in the mountains, and your conscience clear as they continue to innovate with green technology, and environmentally responsible manufacturing practices.
So, what might your SCARPA all-mountain quiver look like? We've pulled together a sample of some of the best and latest products in each category to assist you in building your 360 degrees of SCARPA.
Happy mountaineering! Six feet back!!
Touring Boots
F1 LT
With the ultralight elements of SCARPA's tried, tested, and well-loved Alien race boots and a more versatile, back-country design, the all-new F1 LT is the company's lightest alpine touring boot, optimized for high-mileage missions, ambitious traverses, and technical descents.
Mountaineering
MANTA TECH GTX
Warm, waterproof, and tough as nails, the all-new Manta Tech GTX is SCARPA's generalist mountain workhorse, featuring a suede leather upper, insulted GORE-TEX lining, and full-coverage combination rand – perfect for conquering classic snow ridges, glacier travel, and versatile mountaineering experiences.
Climbing
HELIX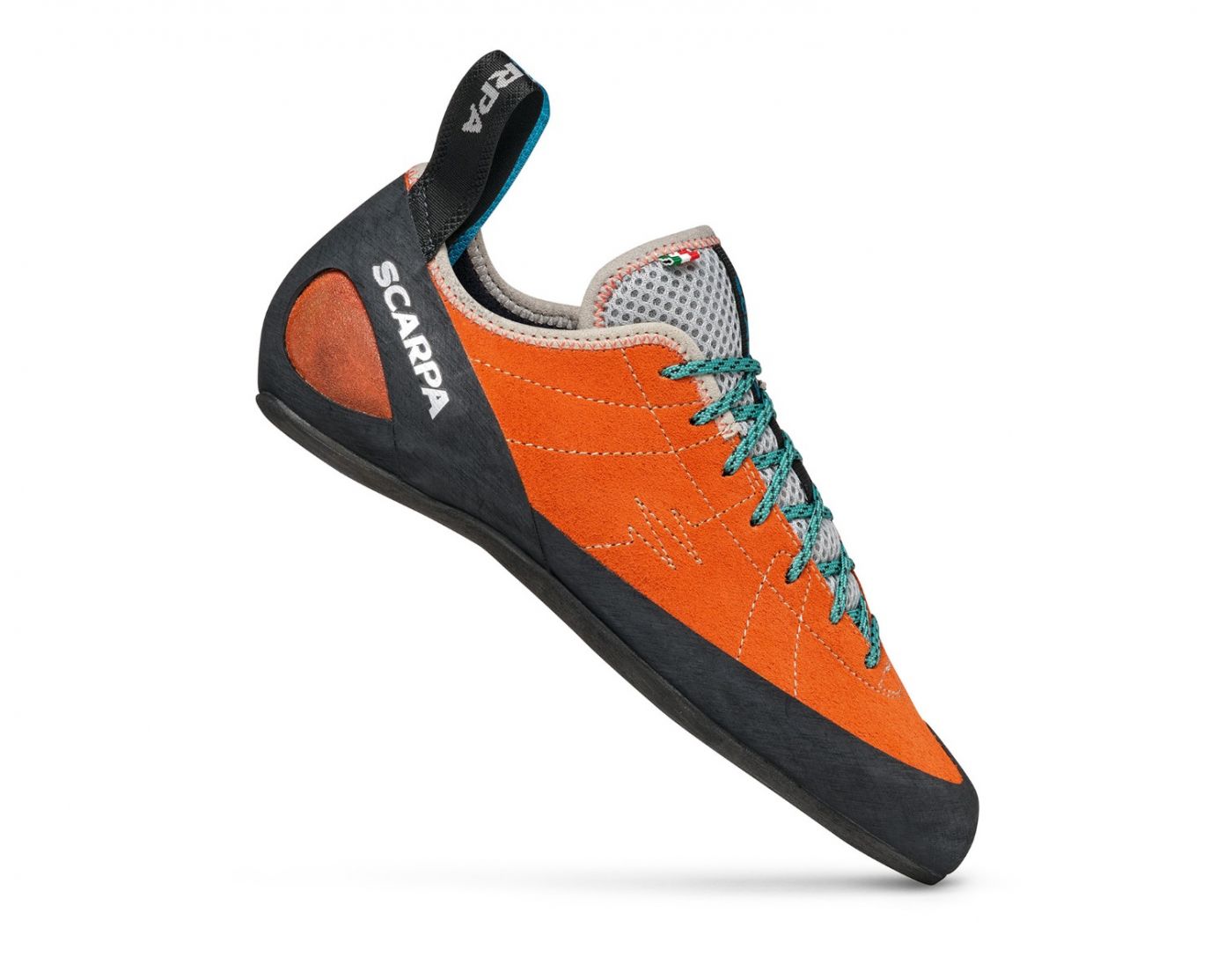 Comfortable, durable, and undeniably classic, SCARPA's flat-lasted Helix combines elemental yet refined features to yield one of the company's most popular shoes.
Hiking
ZODIAC MID GTX
A softer, more flexible version of the SCARPA's popular Zodiac Tech, with the same low-profile performance fit, and fully waterproof and breathable protection, the Zodiac Mid GTX excels on more moderate terrain where the threat of weather still looms.
Trail running
PROTON XT
The Proton XT SCARPA has borrowed the rugged and durable Vibram outsole from their popular Neutron 2 and paired it with a thicker midsole to deliver a cushioned and protective ride, perfect for running in rugged, uneven terrain, or as a cross-over hiking shoe.
Mountain lifestyle
GUIDA CITY GTX
In building some of the most technically advanced mountain footwear globally, SCARPA does not compromise on style. The company's uber-cool, retro-inspired Guida City GTX boasts a waxed, full-grain upper, GORE-TEX lining, and Vibram outsole to keep you covered from slopeside to streetside. These are some serious and seriously gorgeous made-in-Italy boots.