Have you ever tried to plan a ski trip for a large group, and some members of the group can't ski? Or maybe, on some days during your ski trip, weather conditions simply do not permit safe skiing conditions? How do you plan on entertaining people in these conditions? Below, I have compiled a list of ski resorts that are not only amazing mountains to ski, but also offer a plethora of other activities to keep all members of your group happy the entire trip. Keep reading to learn about the 5 best ski resorts for things other than skiing. 
Location: Park City, UT
Deer Valley Resort is famously known for being a skier-only resort. For those in your party who may not ski, the resort is conveniently positioned just five minutes away from Park City's main street and 40 minutes away from the Salt Lake City airport. This pristine location allows vacationers to enjoy one-of-a-kind shopping and restaurants, ranging from dive bars to 5-star eateries. 
Activities offered other than skiing: 
Scenic chairlift and gondola rides

Concerts

Snowmobiling tours

Snowshoeing and Nordic skiing trails

Children's center – day camps provided

Dog sledding

Sleigh rides

Paddleboarding

Hiking and mountain biking

Beautiful indoor and outdoor pool/spa

On-site bowling alley
Location: Whistler, BC
The Whistler Blackcomb resort is found in the heart of the mountain's village, giving your group access to over 200 shops and 150 restaurants and bars. With this amount of prime entertainment, it will be impossible to not please your entire party. Whistler Blackcomb offers shuttle transportation to any location desired to ensure safe travels and all-around fun. 
Activities offered other than skiing: 
Tube park

Dog sledding

Bobsledding bark

Snowmobile tours in the winter and ATV tours in the summer

Ziplining during the winter and summer

Scenic gondola rides

Art and historical museums 

Dog sledding

Wine and food tasting tours

Glacier tours

White water rafting

Hiking and mountain biking 

Year-round farmer's markets, concerts, and festivals

Watch premier ski and snowboard races and competitions 
Location: Stowe, VT
Stowe Mountain resort has pledged to uphold four core values: people, place, energy, and people. With these values at the core of the resort, activities have been curated to satisfy everyone, regardless of age, interest, or skill level on the slopes. The resort offers an amazing spa and breathtaking views of the mountain that may make it hard for even the most die-hard skier to leave the premises of Stowe Mountain Resort.
Activities offered other than skiing:
Ice skating

Boutique shopping

Fine dining

Stowe Mountain Performing Arts Center

Scenic gondola rides

Childcare activities

Hiking and mountain biking 
Location: Beaver Creek, CO 
Beaver Creek Lodge's mission is to provide the "most curated and memorable adventure" for each family. With this mission in mind, the resort has created an amazing list of almost daily events to entertain all ages and interests. Beaver Creek Village hosts different seasonal experiences to create magical and unique experiences for travelers to enjoy at all times of the year. 
Activities offered other than skiing:
Transportation to Beaver Creek Village via the resort shuttle

One-of-a-kind boutique shops

Award-winning restaurants

Historical and art museums

Beaver Creek Performing Arts Center

Ice skating

Hiking and mountain biking

Snowshoeing and nordic skiing

Concerts

Daily family activities 
Location: Val d'Ierse, France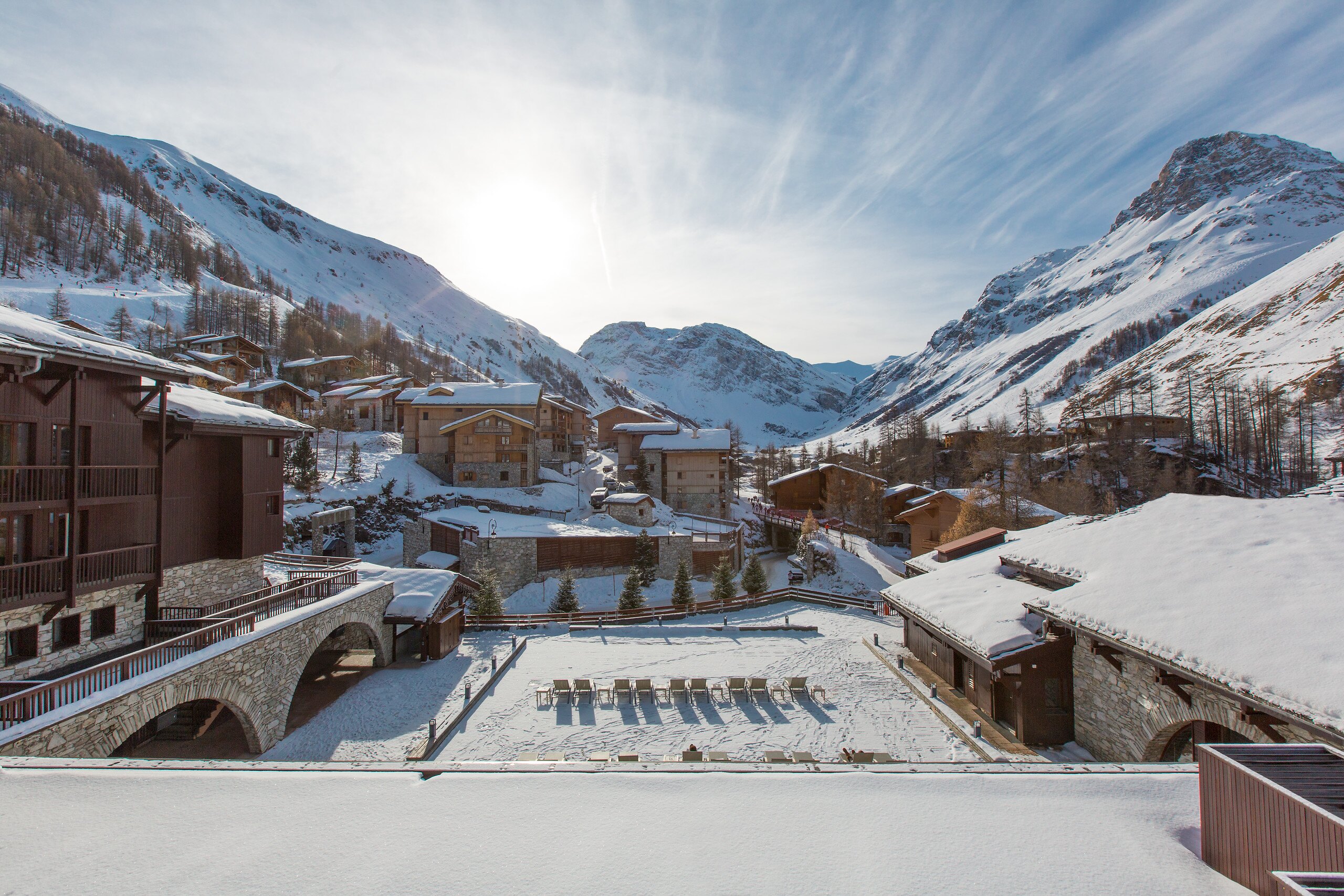 Club Med offers a unique resort experience in comparison to the rest of the resorts on this list. This resort is the only all-inclusive resort listed, and because of that families and large groups can take advantage of all activities without cost restricting any experience. 
Activities offered other than skiing:
Daily children's activities and daycare services

Lively Apres scene 

Amazing restaurants included in hotel

Pedestrian lift passes for scenic views and hiking

Performing Arts Center

Live music daily

Rich history 

Serene spa