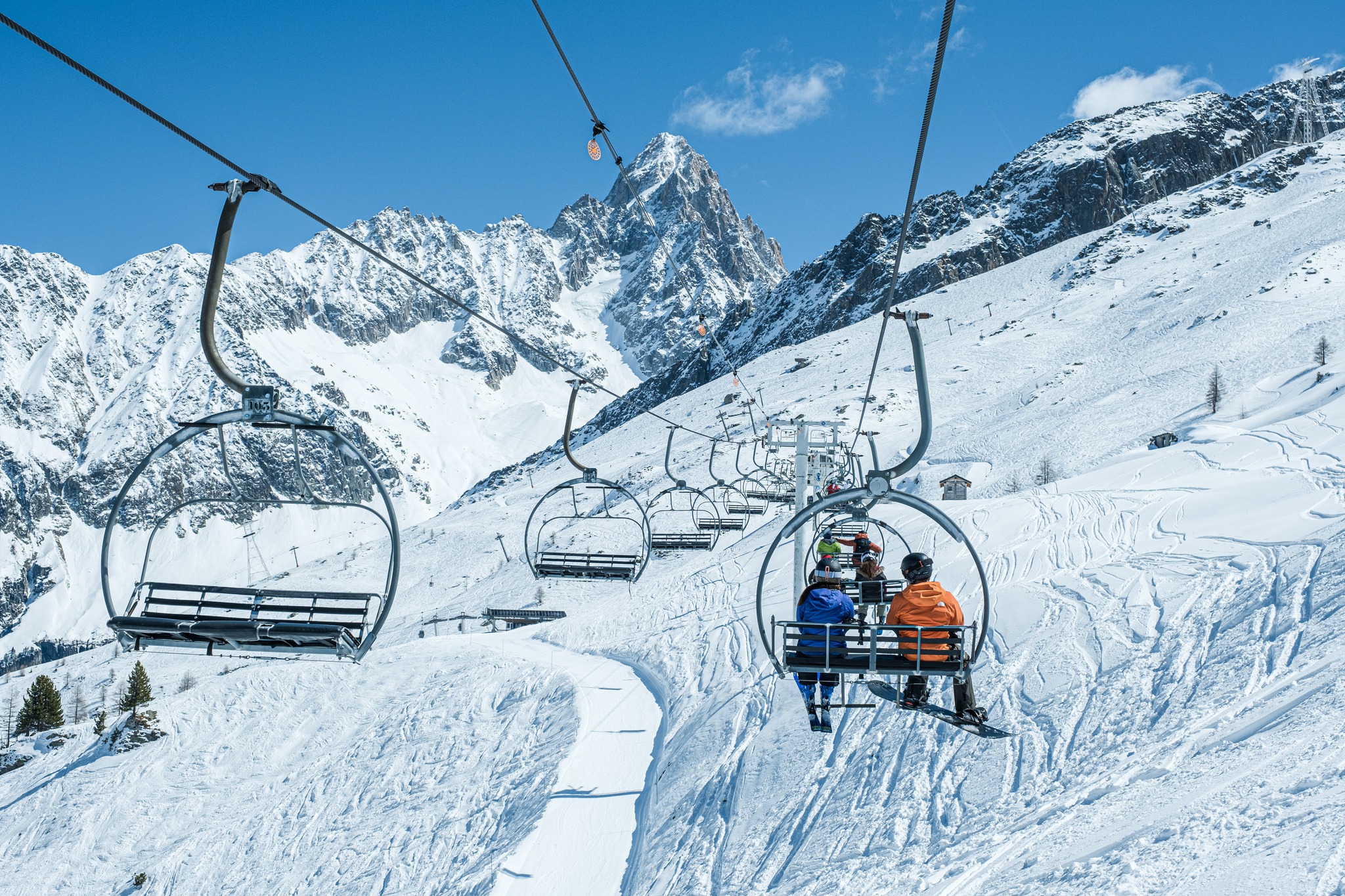 Last January, we asked our readers what resorts they thought everyone should visit before they die. The following list is based entirely on readers' responses to what resort they think skiers and riders need to visit before their final day comes.
It's sure to be an expensive trip all over the world, but according to SnowBrains readers, these resorts are must visits:
Powder Mountain, UT
Located just an hour north of Salt Lake City, UT is the underdog of Utah ski resorts, Powder Mountain. "Pow Mow," as it is commonly referred to, markets itself as the largest ski resort in North America, which is stunning for a ski resort that is somewhat of a hidden gem. The resort's impressive 8,464 acres can be accessed by lift, bus, and snowcat. Powder Mountain averages 500 inches of Utah powder every year, but is often late to begin spinning lifts as they do not have any snow-making infrastructure on the mountain and instead rely entirely on natural snowfall for mountain coverage.
Zermatt, Switzerland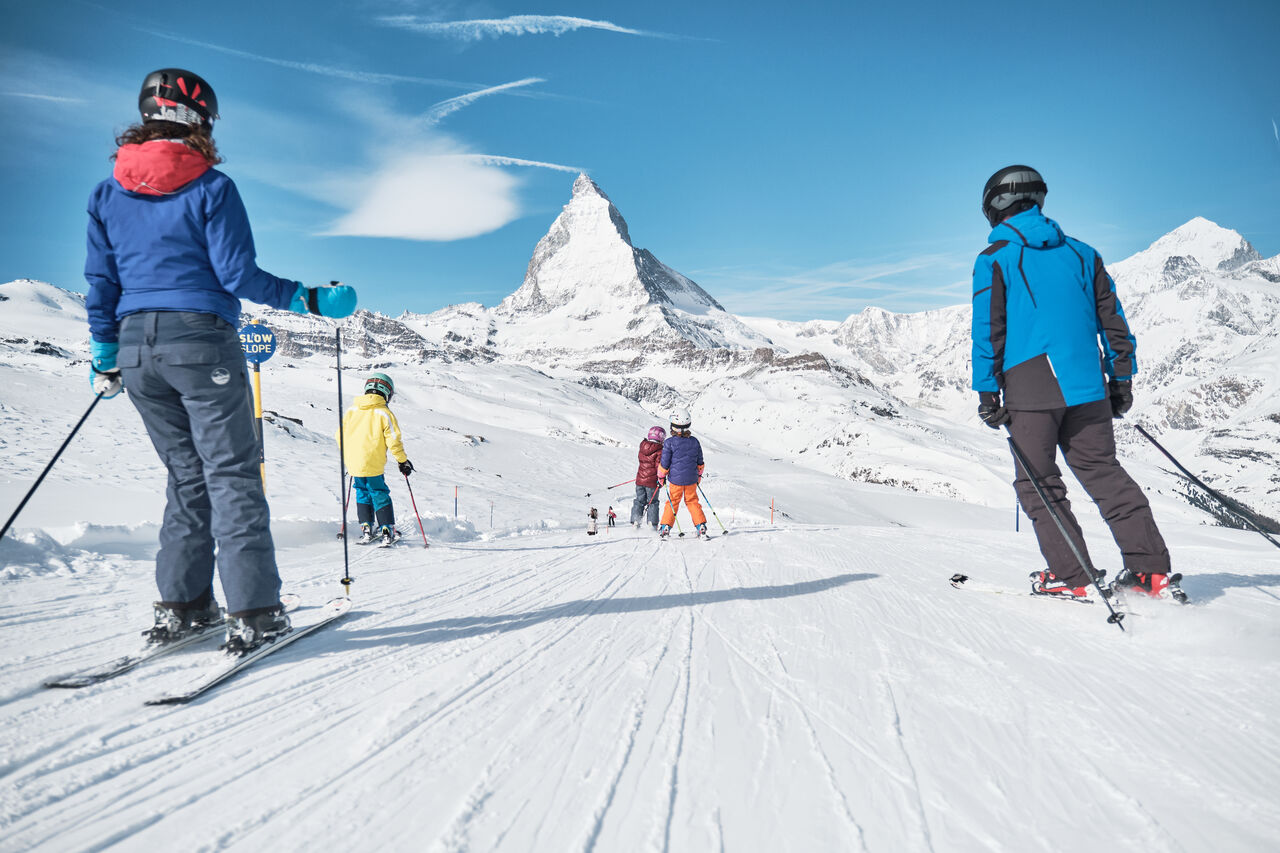 Europe's highest-elevation ski resort, Zermatt Ski Resort, Switzerland, is located right at the foot of the legendary Matterhorn. With a peak elevation of 12,700 feet, Zermatt offers skiing all year long, thanks to glaciers at the top of the mountain. The resort has an insane 53 lifts shuttling skiers and riders up the mountain and giving access to their 200 miles of skiable terrain. The town of Zermatt is also known to be peaceful and picturesque during your time off the slopes due to its car-free streets and majestic views of the Matterhorn.
Chamonix Ski Areas, France
There are far too many great ski resorts in Chamonix, France, to pick one resort to represent the entire town, so this part of the list is dedicated to all 11 resorts in Chamonix. Chamonix is often regarded as the best ski town in the world as it has breathtaking views of the French Alps and serves as a gateway for skiers and climbers to the fabled 15,700-foot Mont Blanc. Located right at the foot of the tallest mountain in the Alps, the surrounding resorts have more than 100 miles of lift-serviced terrain that apparently needs to be seen and skied before your death.
Vail, CO
Vail Ski Resort, CO, is the largest ski area in the state of Colorado, which is certainly backed up by its popularity. With 1.6 million annual visitors, Vail is America's most visited ski resort. Located a little less than two hours from Denver, CO, Vail has 32 lifts to service their 5,317 acres of terrain. The resort sees an average of 350 inches of snow every year, and the mountain rises to 11,500 feet above sea level.
Kitzbühel, Austria
Kitzbühel is a ski town in Austria that is surrounded by lifts of all types and sizes. The city sits at 2,600 feet above sea level, while the peak of the nearby Kitzbühel Ski Resort stretches up to 6,500 feet. Kitzbühel Ski Resort is a mega resort that encompasses multiple different ski areas serviced by a total of 56 lifts that give access to over 130 miles of groomed slopes. Kitzbühel is also known for the Hahnenkamm FIS downhill race, which is regarded by many as the most famous ski race in the world. 
Jackson Hole, WY
Neighbors with beautiful Grand Teton National Park, Jackson Hole Ski Resort, WY, is the most vertical ski resort in the United States. Rising up 10,400 feet above sea level, the resort has a 4,100-foot vertical drop which appropriately earned the title of steepest ski resort in the states. The resort features 16 lifts, including its famous aerial tram, which brings skiers and riders to the top of Rendezvous Mountain, where the popular Courbet's Couloir chute is. Jackson Hole averages 450 inches of snow every year, so its large snowfall totals, in combination with its epic terrain, make visiting Jackson Hole a no-brainer.
Telluride, CO
Telluride is a small mining town in Colorado, tucked into a valley that is dwarfed by the surrounding 14,000-foot peaks. In the late 1800s, the valley was rich with silver, and miners flocked to Telluride to stake their claim, but when silver prices crashed in the 1890s and WW1 followed shortly after, the town was soon left behind and forgotten until the 1970s, when Telluride Ski Resort was born, bringing life back to the valley. With a summit elevation of 13,100 feet, Telluride is the second-highest ski resort in Colorado. The resort operates 19 lifts during the ski season, and a couple of lifts see use during the summer. One of the more scenic ski resorts in Colorado, the beautiful town of Telluride, would be worth the trip even if there was no resort.
Mammoth, CA
Mammoth Mountain Ski Resort, CA, is the highest-elevation ski resort in the state of California, reaching up to 11,000 feet at its peak. The resort has 3,500 acres of skiable terrain and averages 400 inches of snow while also claiming to have 300 days of sunshine every year. The 2022-23 ski season was one to remember in Mammoth, as the resort saw close to 900 inches of snow, marking its snowiest season on record. The resort is still offering skiing as late as this weekend, August 5 and 6, 2023, which proves their snowfall numbers are something to be respected. So if you are a powder fiend, Mammoth is a must-visit.
Lake Louise, Canada
Lake Louise is the name of a small ski town, ski resort, and neighboring lake located in Canada. Lake Louise, the lake, is known for its turquoise color caused by sediment trapped in the glacial streams that feed into the lake. Due to the lake's natural beauty, a town and ski resort was built nearby and now serve as one of the most picturesque locations in all of Canada. Next door to Banff National Park, Lake Louise Ski Resort is known for having the longest season in all of Canada, consistently offering skiing from November to May. The peak of the resort sits at an altitude of 8,650 feet and offers over 3,200 feet of vertical drop. Similar to Telluride, Lake Louise is very scenic and worth visiting even if there were no ski resort, but the presence of skiing in the beautiful area makes this resort a must-see before the end of your life.
Although many big-name ski resorts were left off of this list, the readers at SnowBrains believe these resorts should make an appearance on your list of top 9 places to ski or board before you die. Despite the fact that these resorts are spread far and wide, it would be worth it to visit as many of these resorts as possible before your death, as they all offer very different environments and atmospheres from each other, making for the ultimate skiing experience.