Brought to you by Mono County Tourism
The steep and jagged mountains of Mono County are what skier's dreams are made of. The opportunities for backcountry skiing and splitboarding are plentiful and ripe for the picking. With huge mountains looming overhead and gorgeous ski lines visible from the roadside (and far beyond), it's no wonder why people spend their whole lives exploring all that the backcountry around Mono County has to offer. 
As with any backcountry foray, it should go without saying that natural hazards exist. Avalanches and poor weather, among others, are primary dangers and can be potentially life-threatening. However, with the proper knowledge and training or with the assistance of an experienced guide, these risks can be relatively easily mitigated, leading to a rewarding, enjoyable, and safe backcountry experience. 
This winter, as the mountains beckon, please honestly consider your level of expertise and ability when deciding where and how to recreate before venturing out.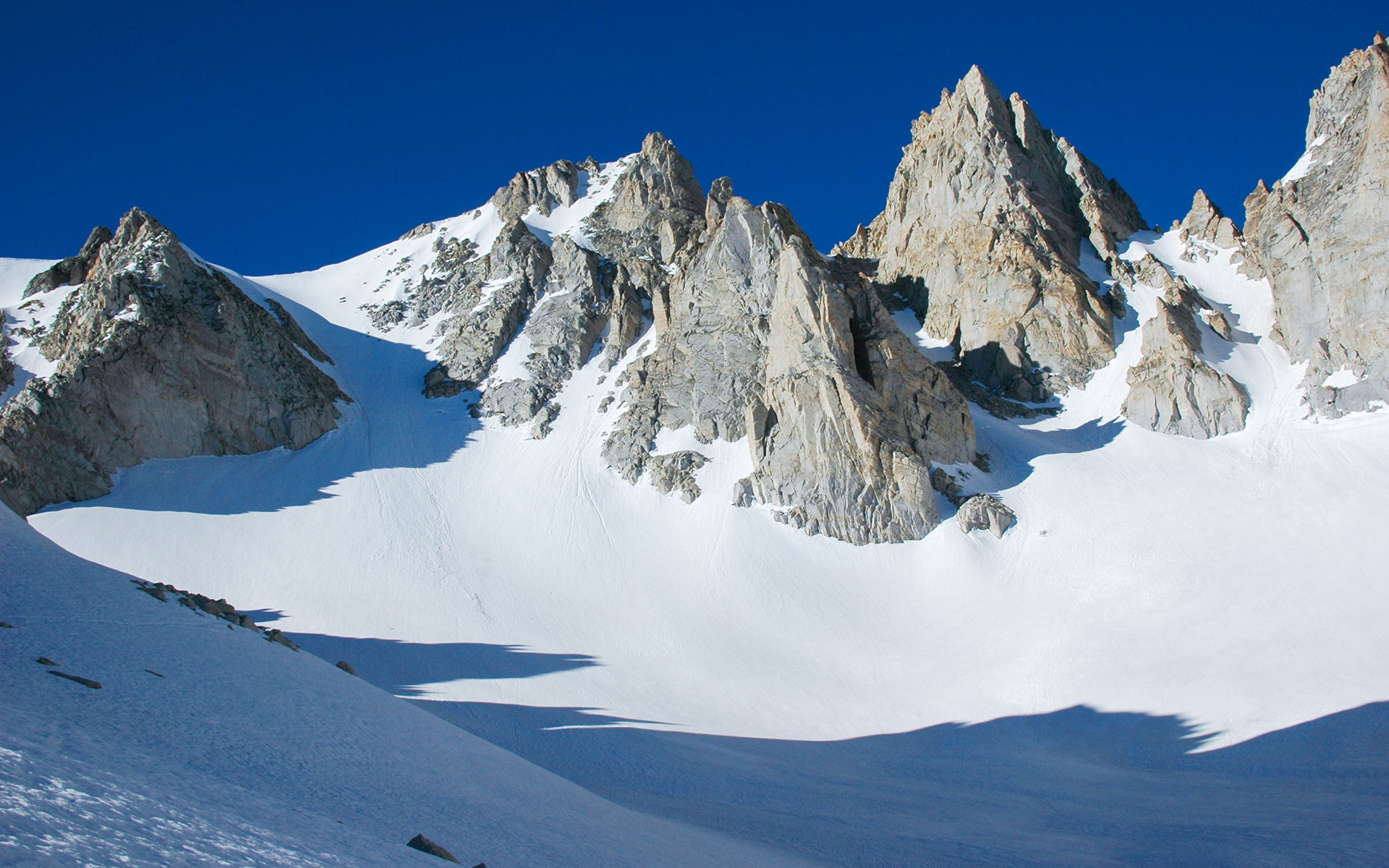 For those new to the area, new to backcountry skiing, or experts looking for the next incredible zone, consider planning a trip through one of the many local guiding services. Regardless of the company, all the guides live and breathe skiing and know these impressive mountains like the back of their hand. Traveling into the backcountry with a guide will not only provide a safer experience, but your local guides will know where to find the best snow and most exhilarating lines based on the conditions.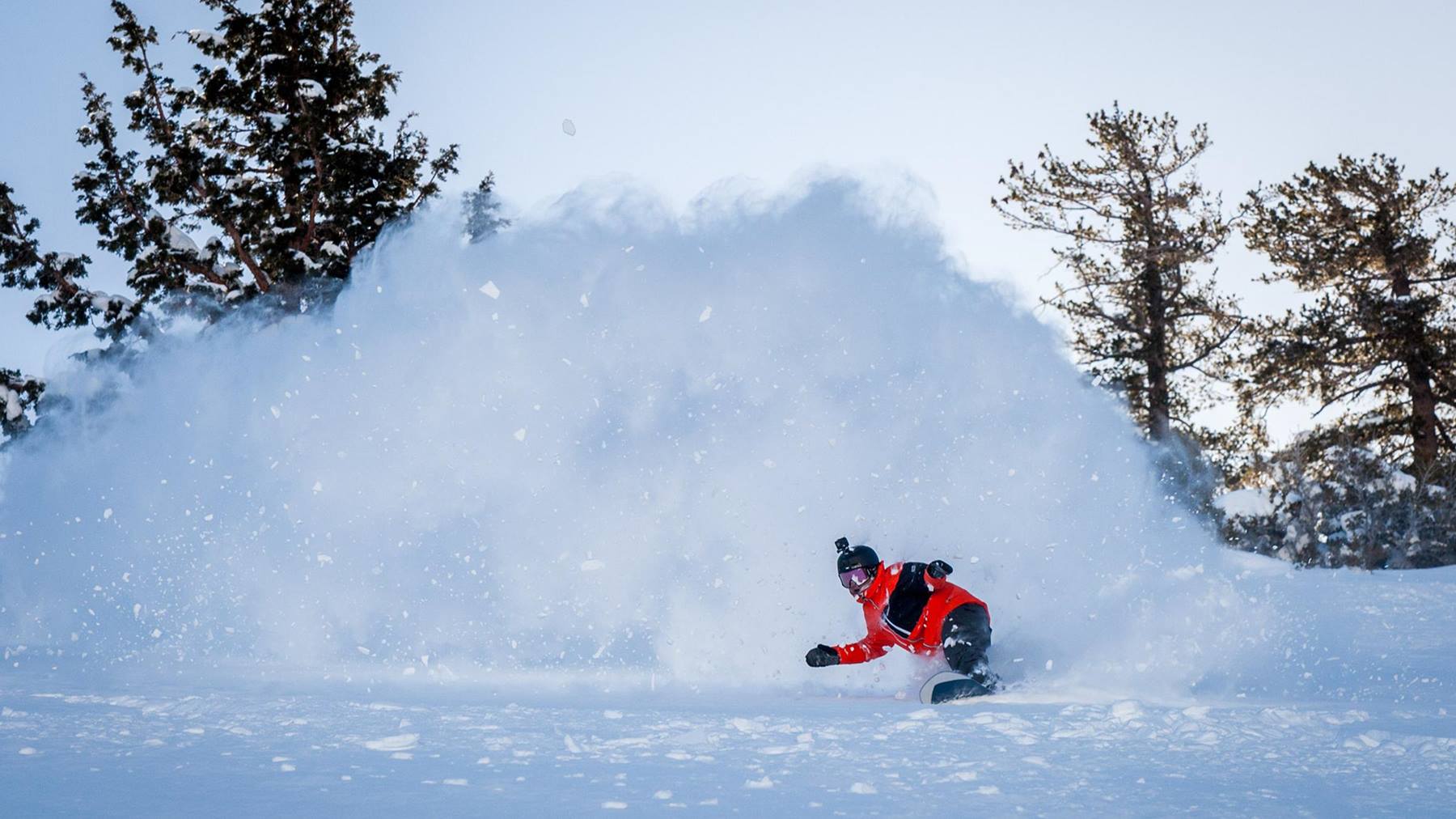 For newer backcountry enthusiasts, check out Sierra Mountain Guides June Mountain Backcountry Skiing. Just outside of June Mountain Resort lies some of the area's most incredible lift-accessed backcountry skiing. Guides and clients will use lifts on June Mountain for most of their ascent. This allows for a thrilling 5,000 foot-vertical descent, with only 2,000 vertical feet of human-powered ascending. At $120 per person, this trip offers an unforgettable experience at an excellent price point. 
If you're looking to venture out for an extended stay in the backcountry, then High Sierra Snowcat & Yurt should be your go-to. As the name suggests, you'll have access to awe-inspiring ski lines via snowcat transportation. Once you've gotten your fill, head back to a cozy backcountry yurt where guides will prepare a delicious meal while you recount stories of the epic skiing that just took place.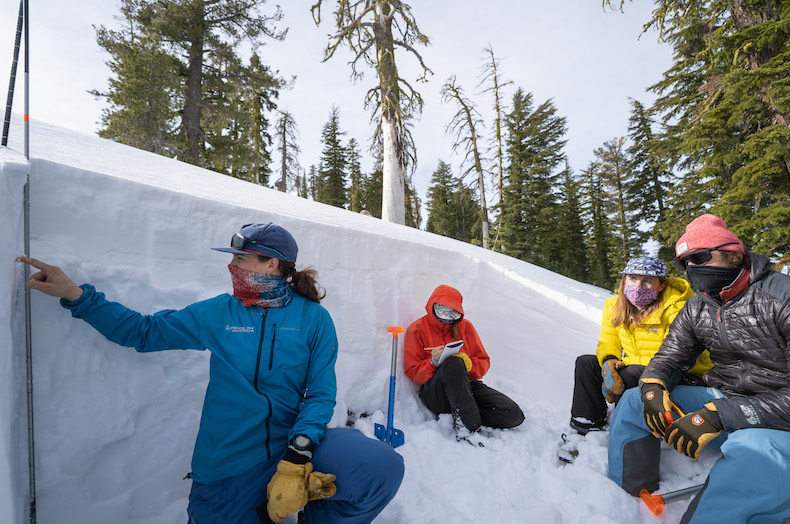 Once you've had a taste of backcountry skiing, it's not likely you'll be wanting to head back to the resort any time soon. However, should you choose to head into the backcountry without a guide, it is critical that you are equipped with the correct knowledge, gear, and training before doing so. Fortunately, Sierra Mountain Guides and High Sierra Snowcat & Yurt offer Intro to Backcountry Skiing and AIARE 1 (American Institute For Avalanche Education and Research) courses. Through these courses, experienced guides will provide you with the essential knowledge and skills to identify and mitigate avalanche risks while backcountry skiing. For safety's sake, do not make the mistake of skipping these courses.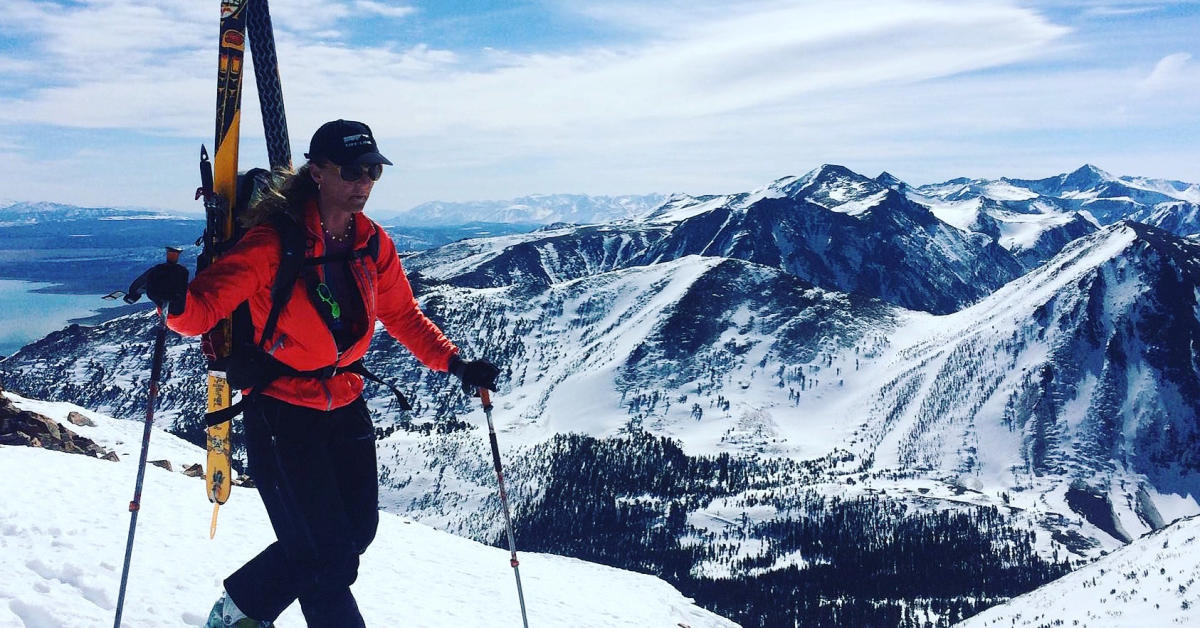 Finally, for folks with some backcountry experience under their belts, the mountains around Mono County will provide a lifetime's worth of exploration and enjoyment. As always, carry a beacon, probe, and shovel and check the avalanche forecast each time before starting your day. The Eastern Sierra Avalanche Center (ESAC) provides up-to-date, in-depth avalanche forecasting all season long. Additionally, ensure that you are aware of incoming weather and road closures. Certain roads close during the winter and reopen in the spring, which can significantly affect trailhead access and approach distance depending on where you plan to ski. For the best, most up-to-date information, Mono County's website has a trove of information and resources that are just a click away. Lastly, for those who would like to familiarize themselves with the area further or simply want some inspiration, check out Backcountry Skiing in California's Eastern Sierra by Nate Greenberg and Dan Mingori. This comprehensive guidebook features beta for over 300 lines in the Eastern Sierra and is a must-have for anyone looking to dive deep into the Eastern Sierra Backcountry. 
Ultimately, the majestic mountains of the Eastern Sierra will lure you back time and time again. Regardless of how you choose to venture out, please do so with respect for the mountains, to your safety, and others. These mountains will provide genuinely unforgettable experiences to be cherished forever. So with that said- get out there, be safe, and explore!