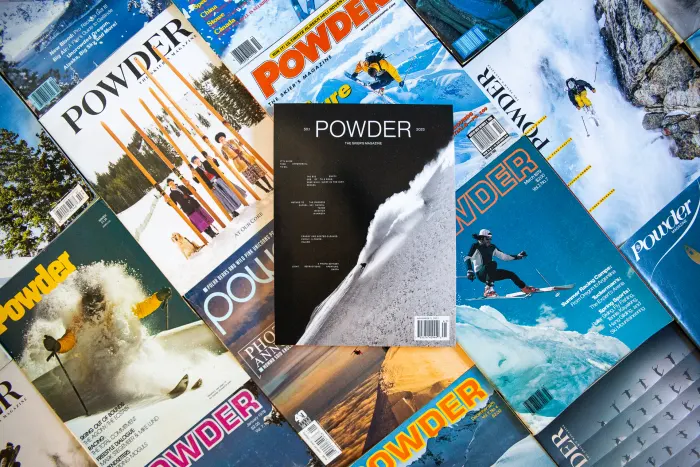 In November 2020, POWDER Magazine announced it would no longer offer a printed magazine. This news was met with dismay from skiers, readers, and photographers everywhere, as the magazine had become a staple of the industry since 1972. It was considered the publication that stoked the fire for the upcoming season. However, it may not have been a huge surprise, as keeping a publication alive in the digital era is hard. Nowadays, many consume their news through social media-delivered algorithms.
Now, maybe even more surprising is the resurrection of a print edition of POWDER. The 23/24 Photo Annual will be available online and at newsstands nationwide on November 3, 2023. Additionally, to kick off the exciting event, the publication offers 500 Limited Edition Box Sets, including the brand-new POWDER 23/24 Photo Annual, a comfy long-sleeve t-shirt featuring the magazine's cover, and a beanie. The box set can be purchased now for $39.99.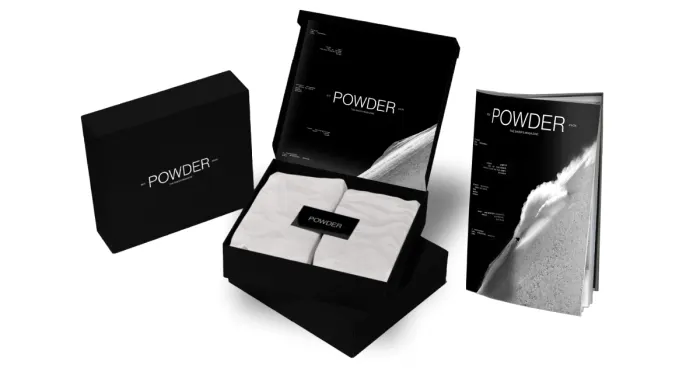 This news is exciting for old-time ski culture lovers, who grew to adore the publication over time and deeply felt its absence. The publication claims it will pick up right where it left off with engaging stories and the visually stunning images that readers have come to expect over the last 50 years. There is no better time to bring this back after a truly epic 2022/23 Winter that saw snowfall records across many parts of the West, including California and Utah. The beloved column, The Jaded Local, is also set to return.
Physically holding the high-quality pages should bring back feelings of exploration, adventure, and wonder that POWDER has provided for decades. It was always a good day when the magazine showed up in your mailbox, and now those days are back again.