Brought to you by Squaw Valley Alpine Meadows
Report from February 12, 2021
Today was the day between storms after Alpine Meadows received 16″ inches of snow overnight.
Alpine Meadows was the clear winner from the most recent storm, reportedly receiving the most snow of any of the other resorts surrounding Lake Tahoe.
 More snow is falling as of this writing and the forecast is calling for more snow tomorrow and into next week.
It started out bright and sunny and the entire mountain was open and caked in snow. 
The name of the game today was terrain selection because the snow really varied depending on the aspect.
The weather went from bright blue sky to low visibility in the afternoon.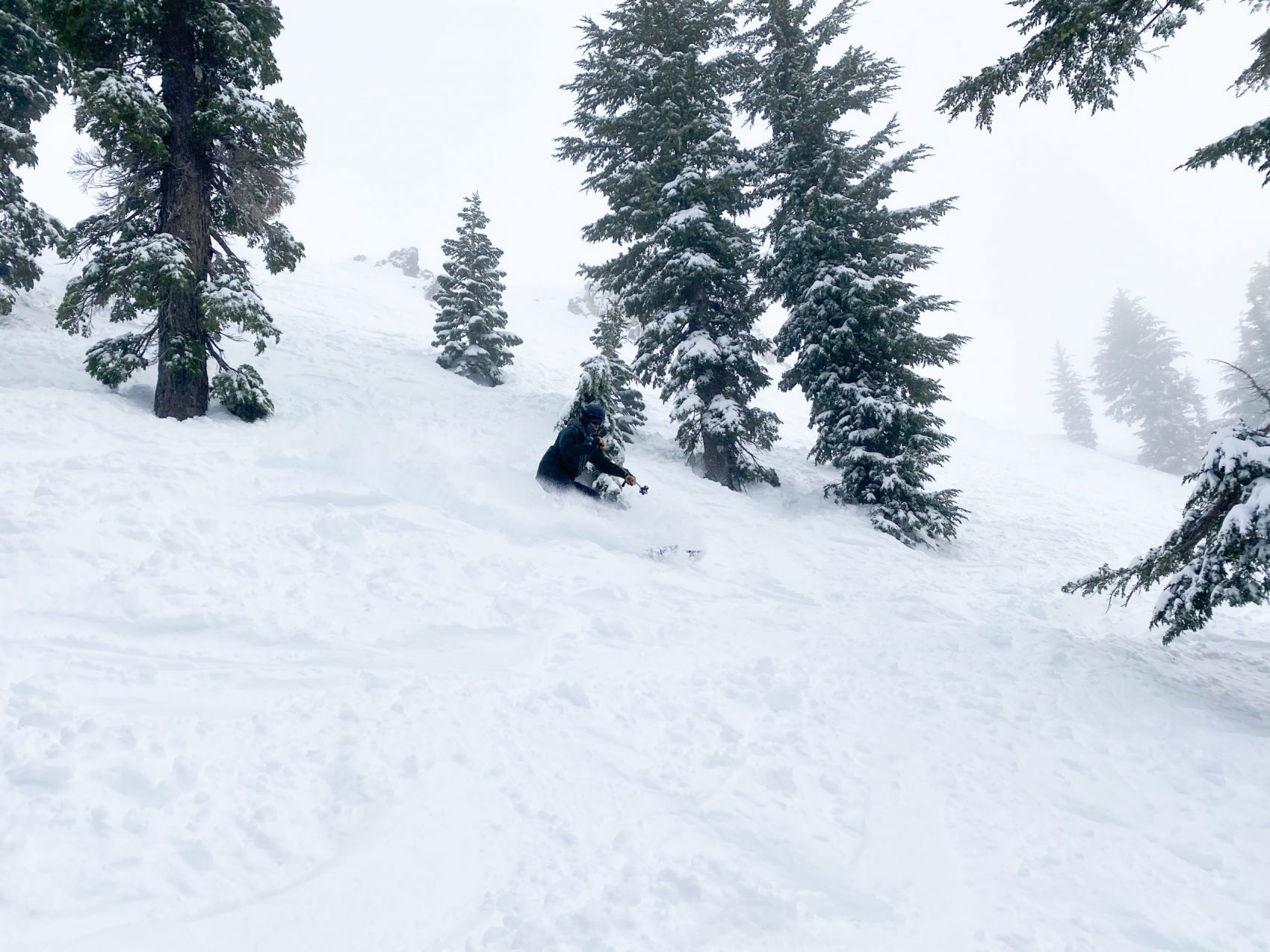 Winds from the West were blowing lots of snow off of the upper peaks into the bowls below.
Although most of the mountain was open, including Sherwood and Lakeside, Ski Patrol did not yet open Upper Beaver Bowl.
There were a few visible natural slide paths on the drive up the canyon and the snow was heavier than the snow Tahoe received after the last few storms. 
The higher up on the mountain you were today the better the snow quality.
At the Summit the wind was picking up from the West as the day progressed, with another storm approaching the Sierra that should freshen things up for tomorrow and this weekend. 
This was the first day I had been back at Alpine Meadows since the start of February and it finally looked like mid-winter. 
Overall 200″ has fallen on the season thus far and the forecast is calling for 2-4″ inches overnight on Friday and 6-10″ on Saturday.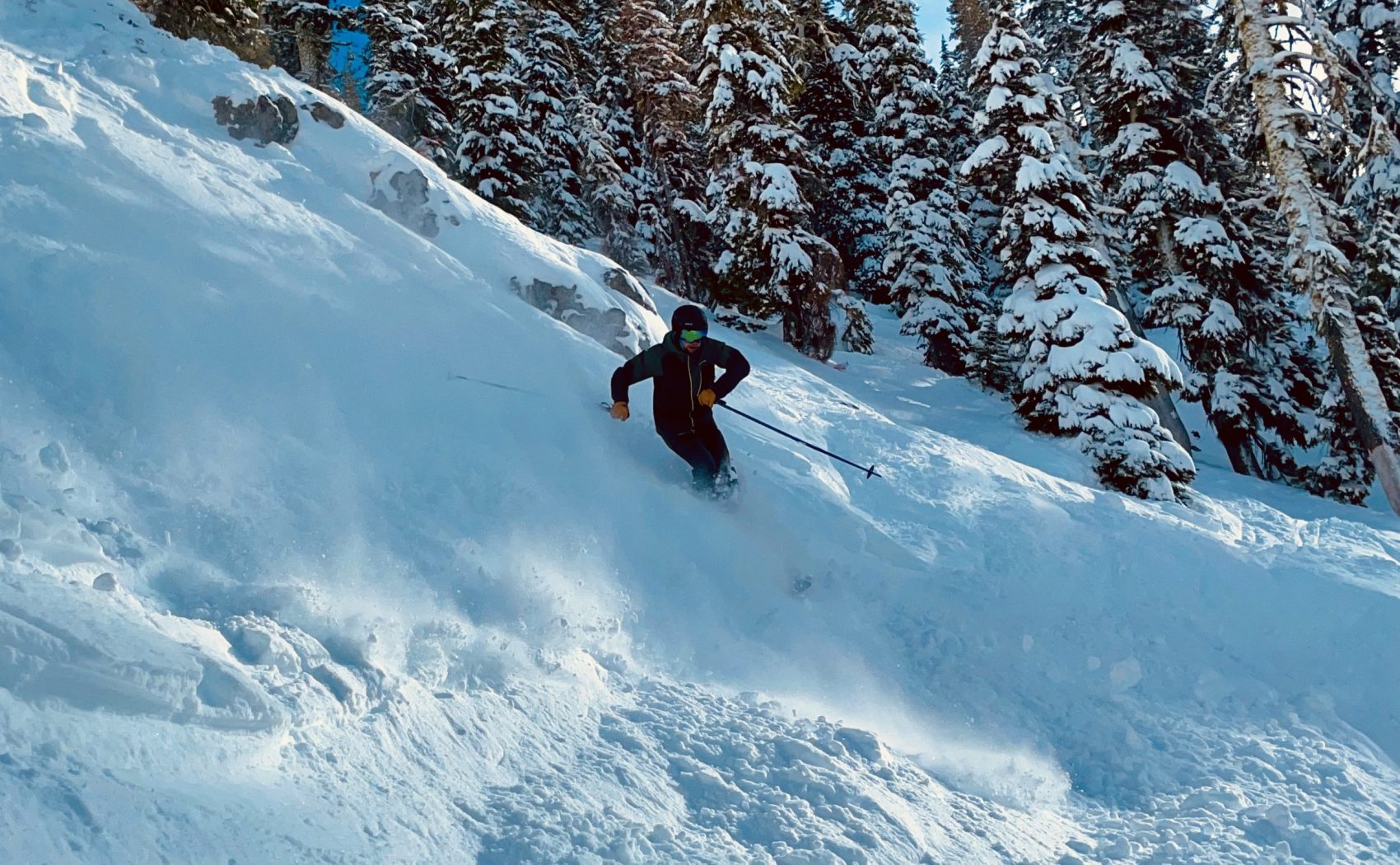 Snow Numbers:
Forecast: 
Photos: