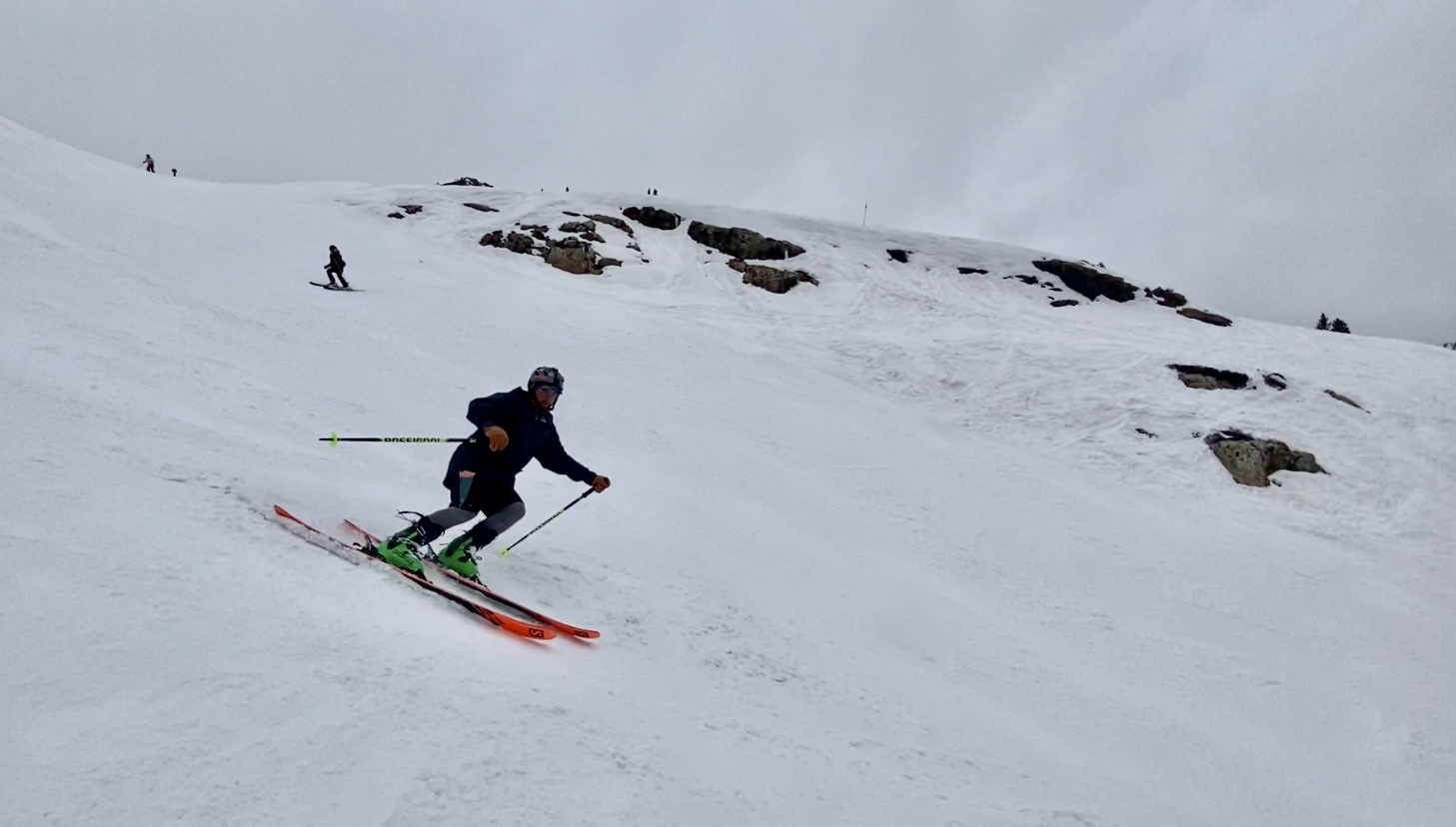 Brought to you by Alta Ski Area
Report from Sunday, April 25, 2021
It was windy. It was chilly. It was wonderful.
A few good friends and I sent Alta Ski Area on closing day last Sunday and we couldn't have wrapped up the season in a better way.
We drank our weight in beer and skied soft, spring snow in fierce, windy conditions.
The whole ski area was stuffed with skiers in goofy, colorful costumes. 
The sky was gray and gloomy but we weren't.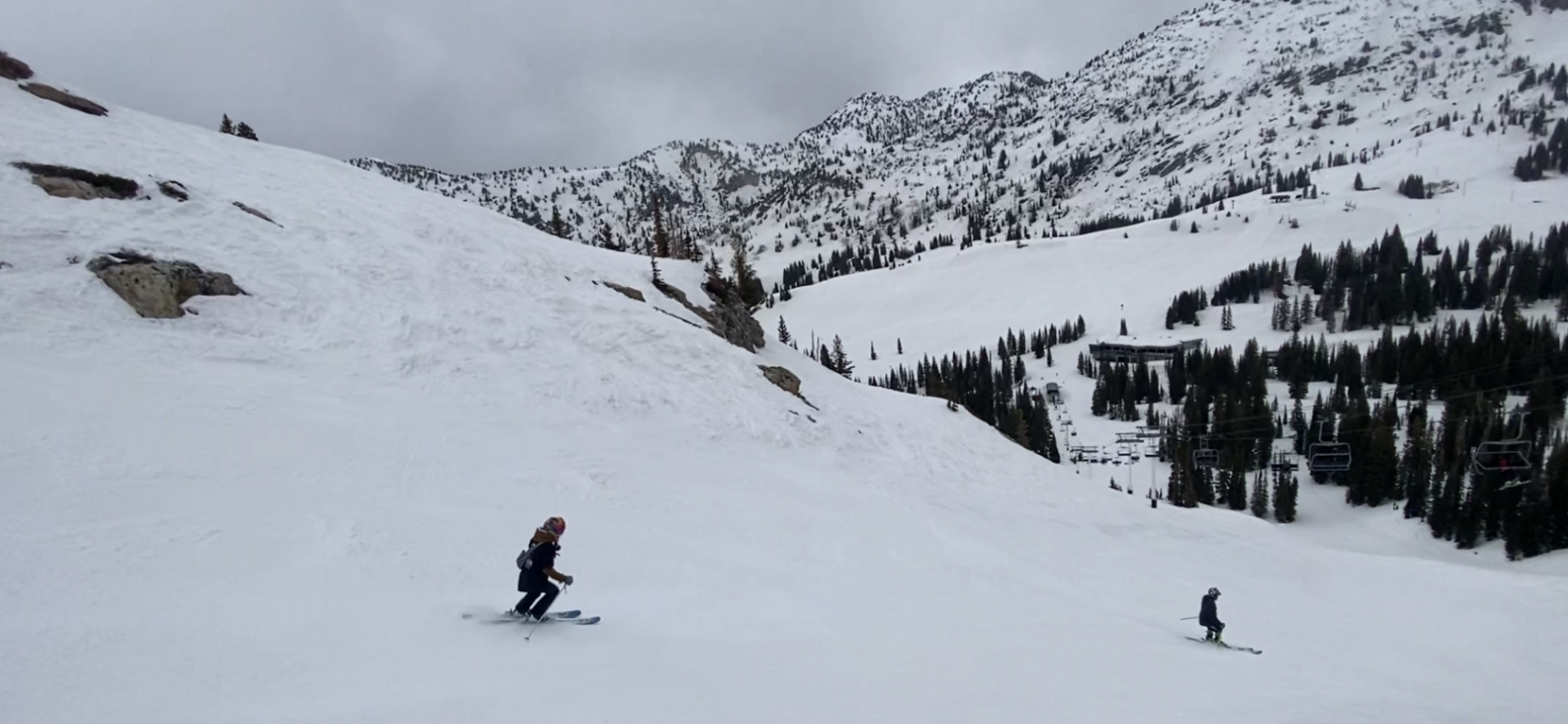 When powerful gusts put the chair on hold, we sat there suspended, howling with the wind. 
A storm was on its way in and we knew it. 
We skied all day in surprisingly soft, fast snow. 
Extravert was our most skied run of the day because it was steep, smooth, and awfully fun. 
We even got snowboarder Gage to throw on skis and make a fool of himself. 
Just kidding Gage, you did great.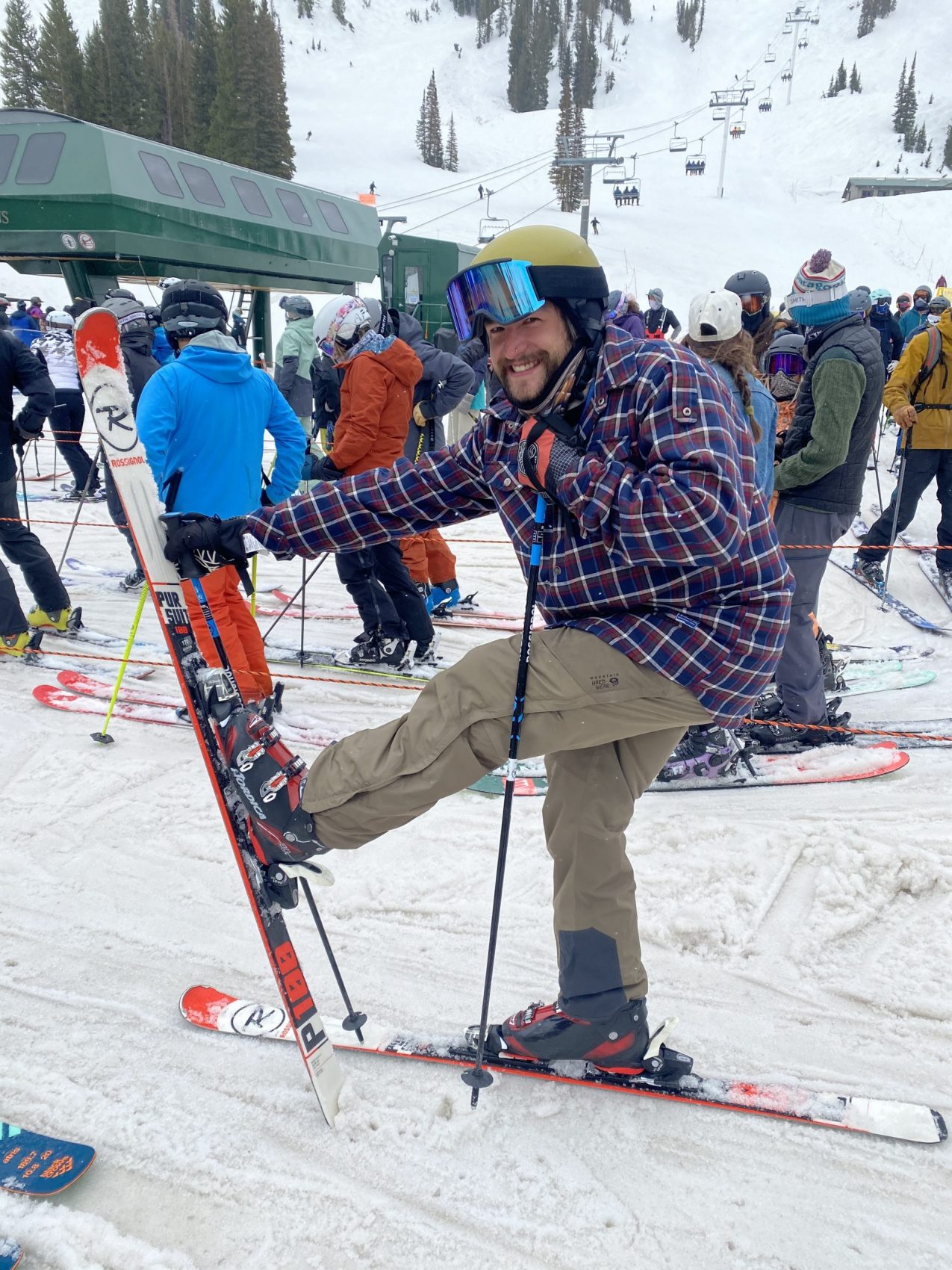 Briana skied off her hangover and Connor skied well for the camera. 
Dustin straight-lined all. 
Eamon styled it on the teles and gave me great pointers. 
Ginny skied gracefully as ever. 
I'm pretty sure Moriah fell in love with Alta. 
Aidan skied fast, hard, and stylishly. 
Gavin couldn't resist and left work to ski two solid laps with us from 4-4:30. 
Ben partied with us in the parking lot for a hot second.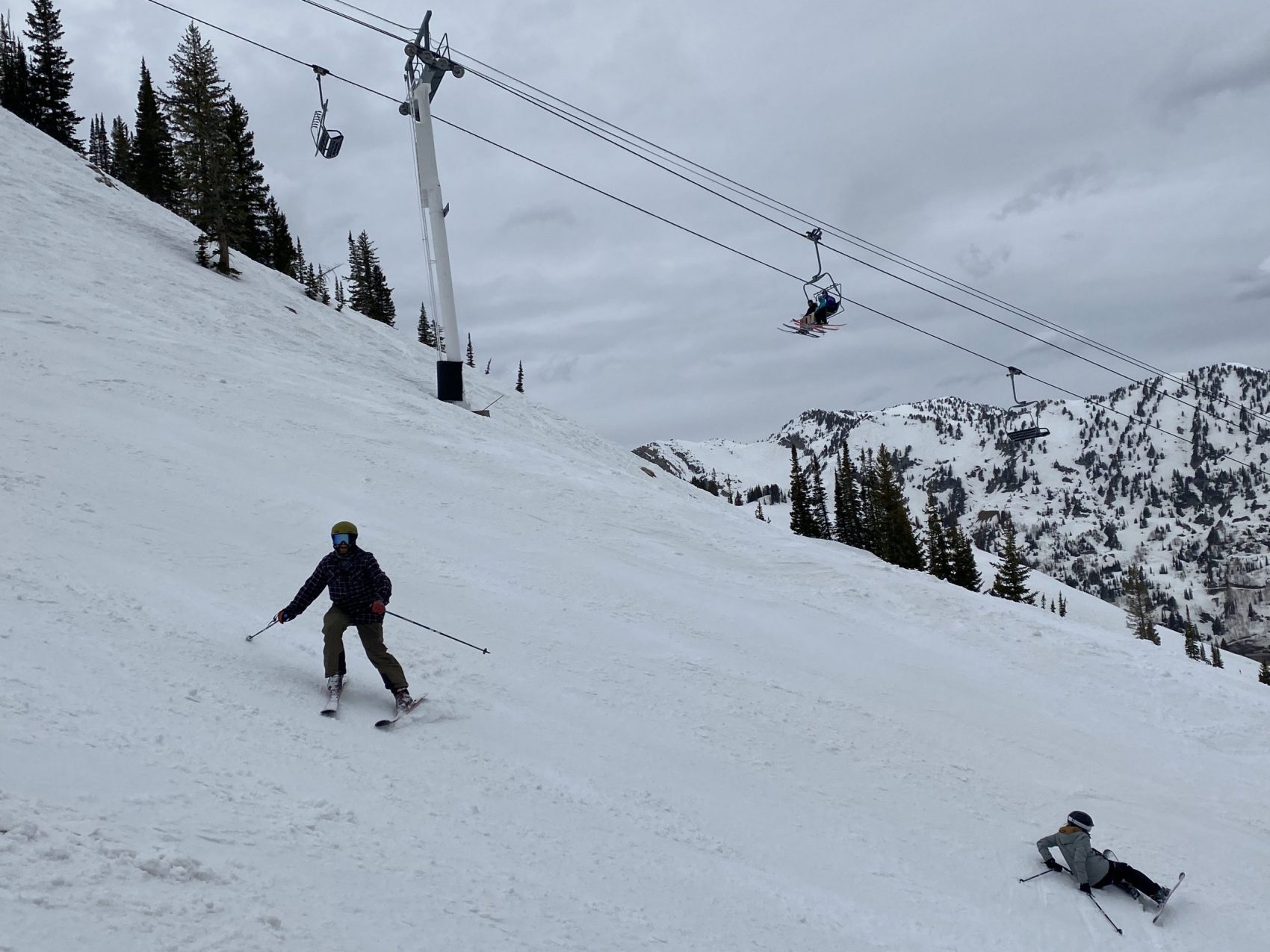 Cezar's stoke was red-lining all day and all of us could barely keep up with him. 
I telemark skied in the morning and switched to alpine skis around 2 pm because the beer was starting to make tele-skiing feel sketchy. 
We skied our hearts out until 4:30 when we were forced to call it a season. 
And it was a damn good season at that.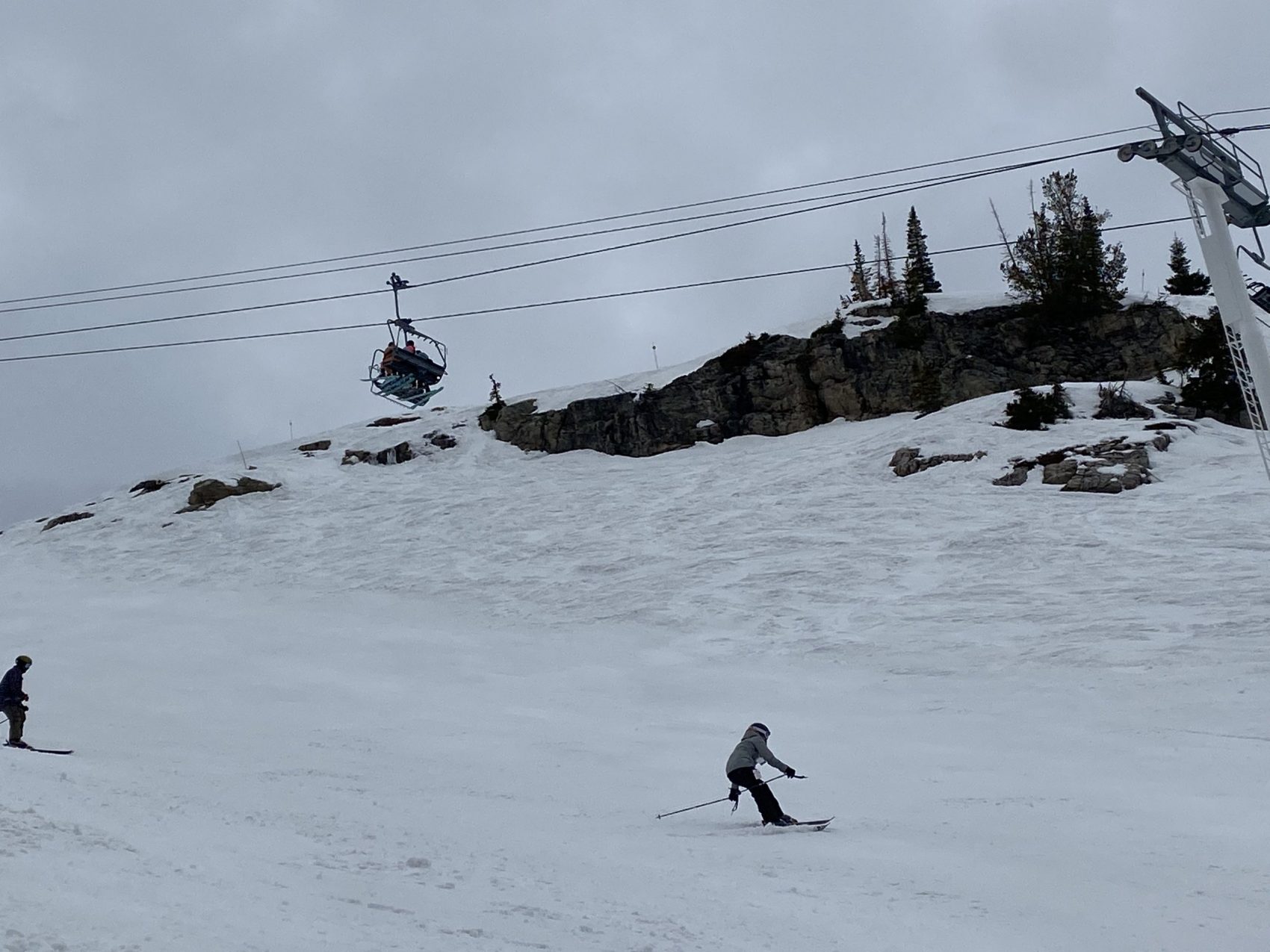 Thank you Alta and Alta Ski Patrol for all your hard work this season—we appreciate you guys more than you know.
Alta's closed now but thankfully her sister (or arch-nemesis?) Snowbird is still open for another month. 
Snowbird clocked in at an 11-inch snowfall total on Tuesday morning and the skiing is still excellent in the Wasatch. 
As long as the lifts are spinning, we'll ski!