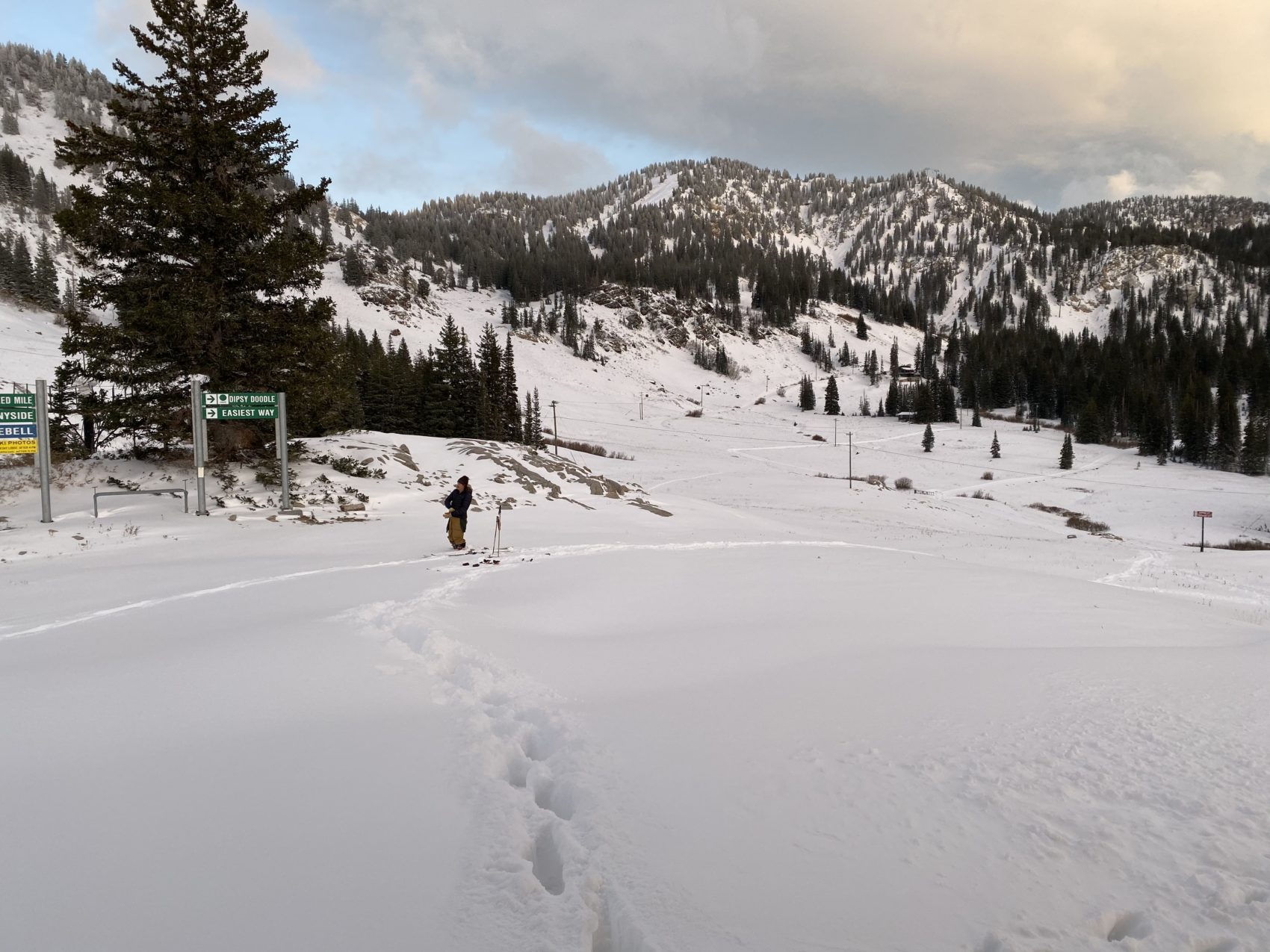 14″ of new snow fell on Alta Ski Area and the surrounding Wasatch Mountains last weekend. Gone are the warm days full of winter daydreams to ski again. Winter is here in all her glory.
October 20th, 2019 was our first ski of the season at Alta, and we couldn't have been more hyped!
We hiked up the summer road to the top of Albion Basin just in time for a gorgeous sunset. Mt. Superior, now completely covered, was looking majestic as clouds hovered around it, adding a powerful effect.
Then the moment we had been patiently waiting for since the last day of last ski season finally arrived. We tightened our boots, strapped our skis on, and skied down.
We bombed down alongside the Sunnyside chair in Albion Basin. There, we got some nice, fast turns in light, fluffy powder, hooting and hollering out of pure ecstasy to be skiing again.
The stoke for skiing is now at an annual high as winter looms and Alta Ski Area is poised to open in just 31 days, on November 23rd. Hope to see you up there!