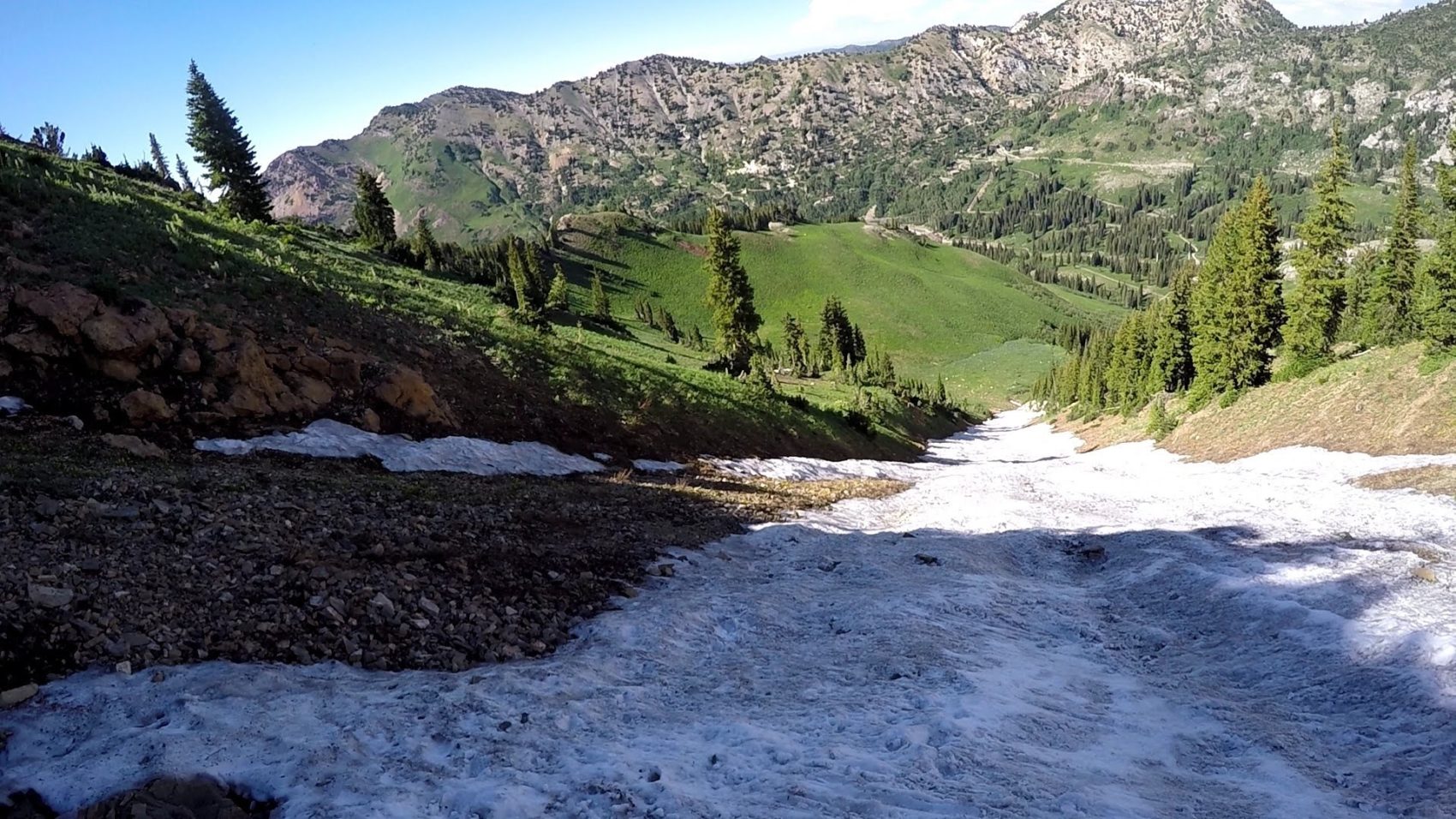 If you're in the mountains this summer and you see some skiable snow with nothing better to do with your time, you may as well ski it.  Today, we sent Gun Sight, a black diamond ski run off of Alta Ski Area's High Traverse.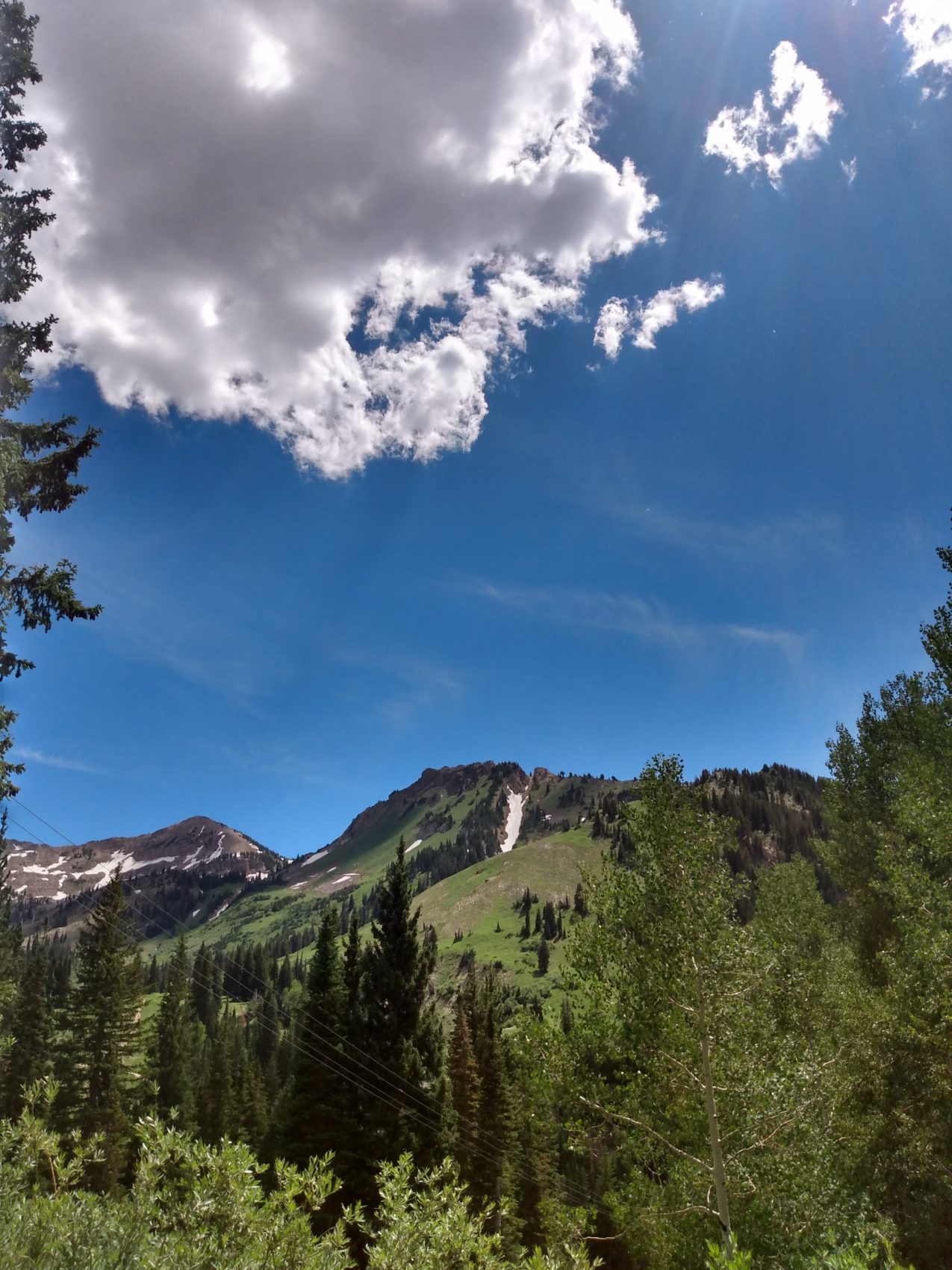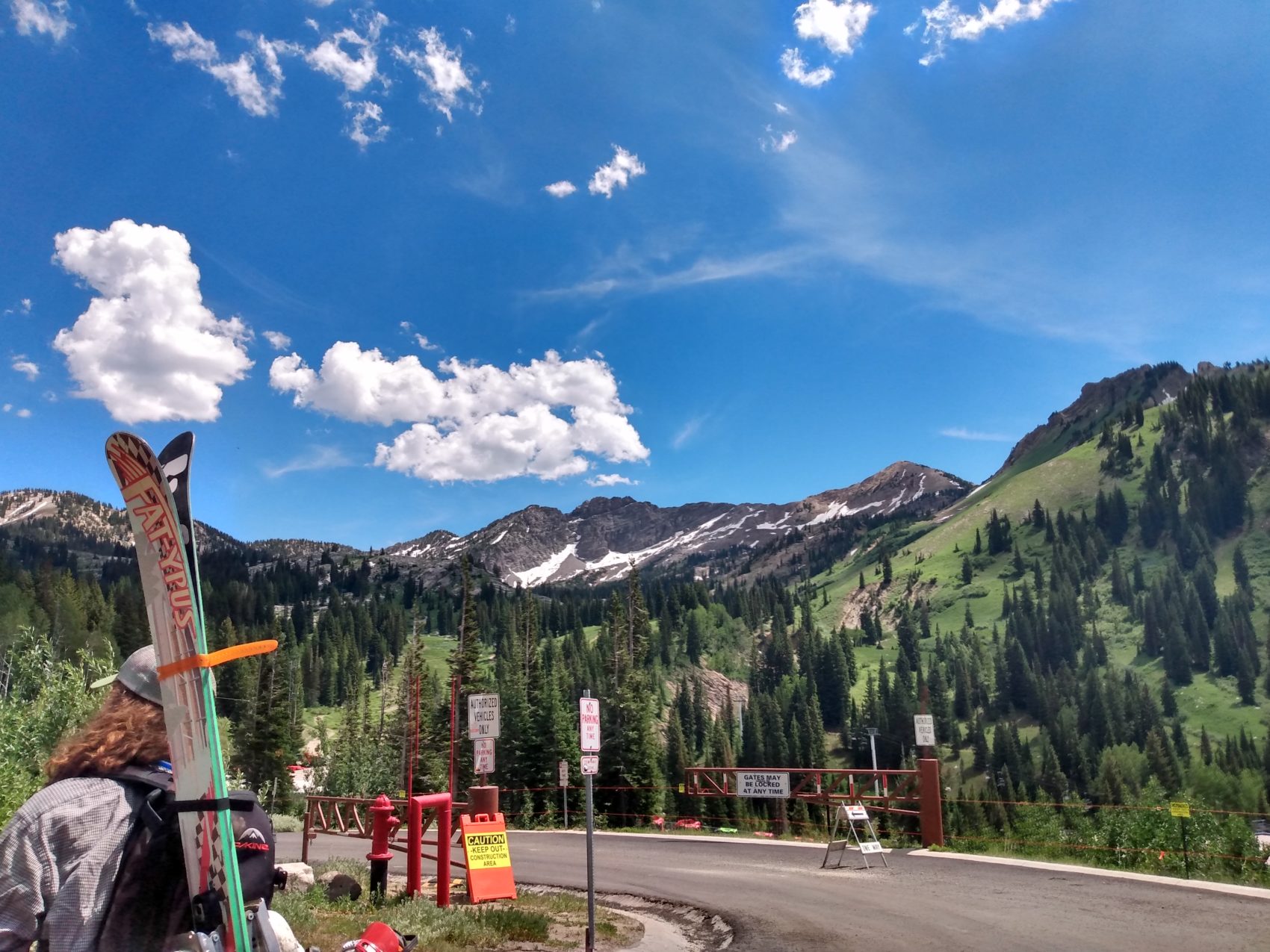 From Albion Basin, you take the switchbacks that run past Alf's up until the base of Gun Sight. The entire ascent took us no more than 90 minutes.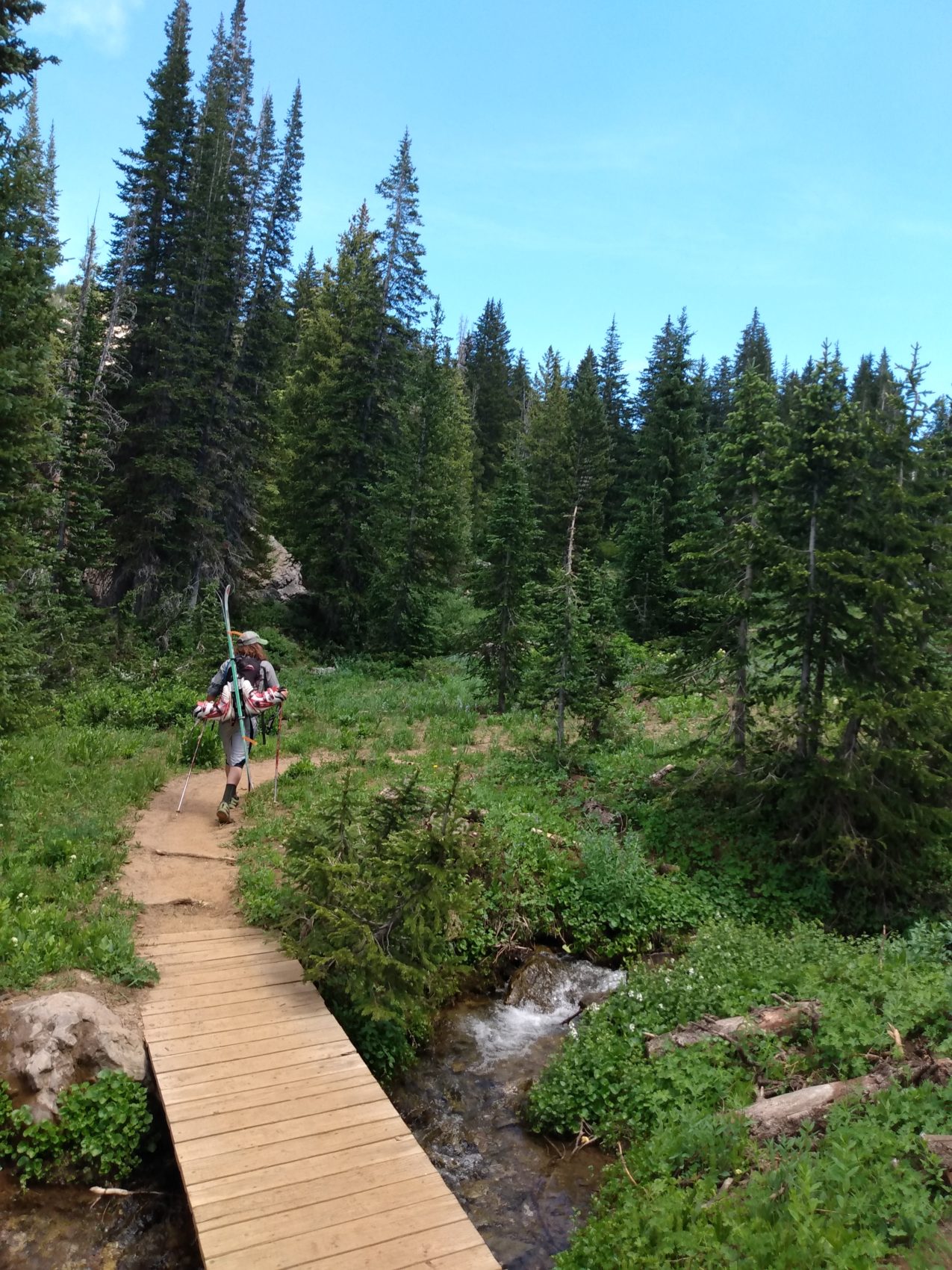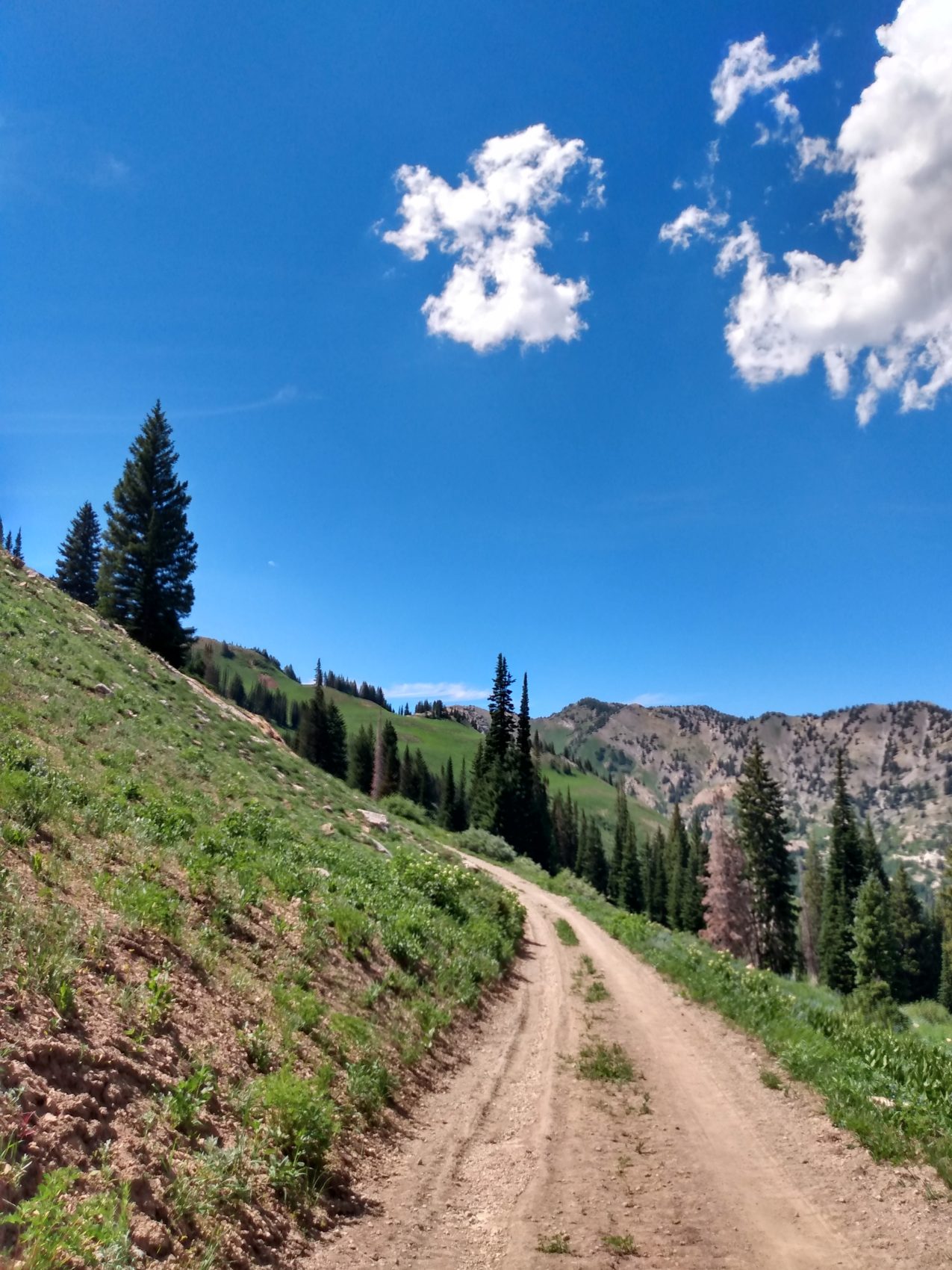 The weather at Alta right now is HOT. So halfway up the ascent, we stopped by a much needed little stream to cool off.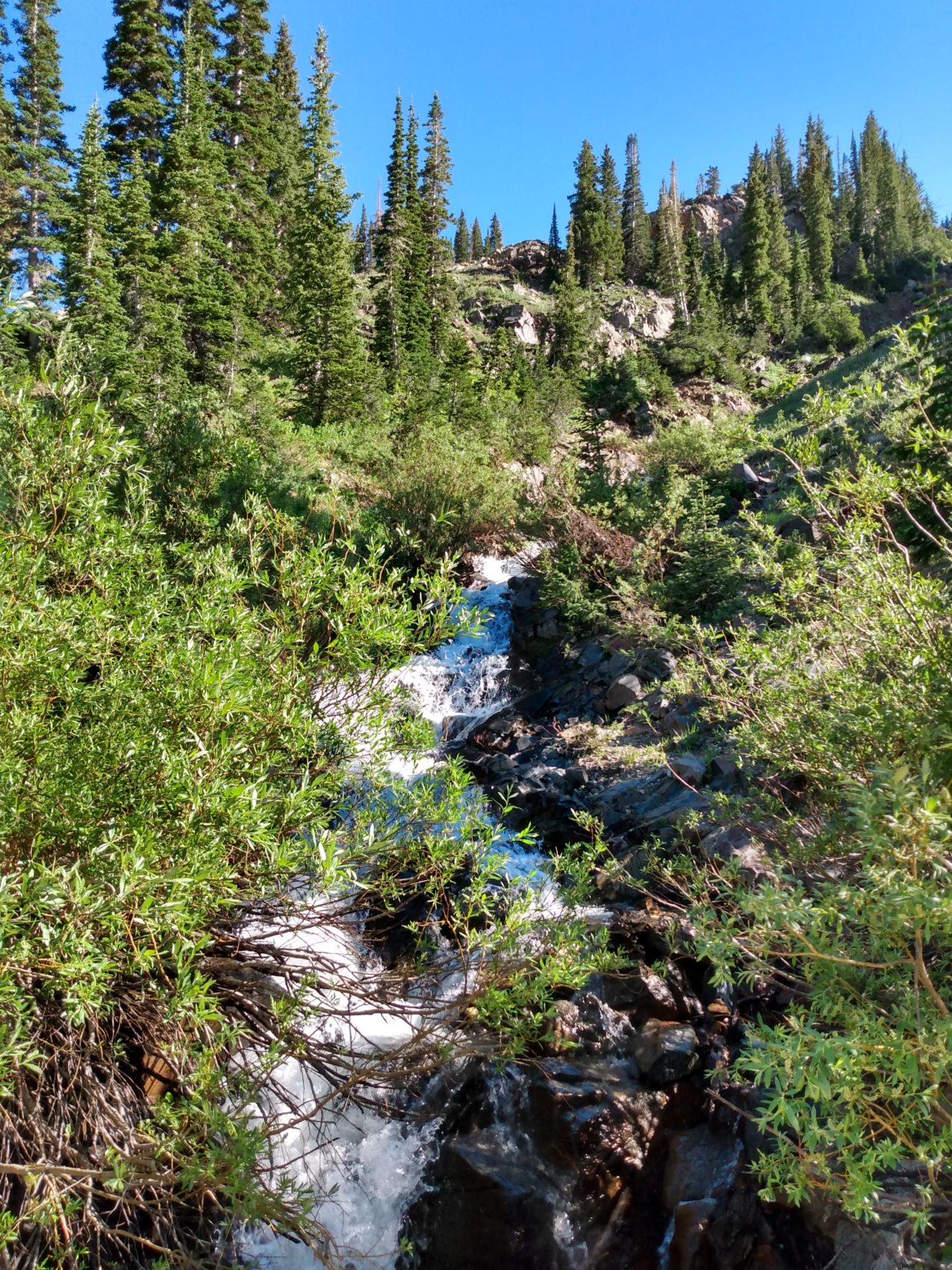 Once you see the snow, you boot pack straight up to the top of Gun Sight. From there, its all skiing.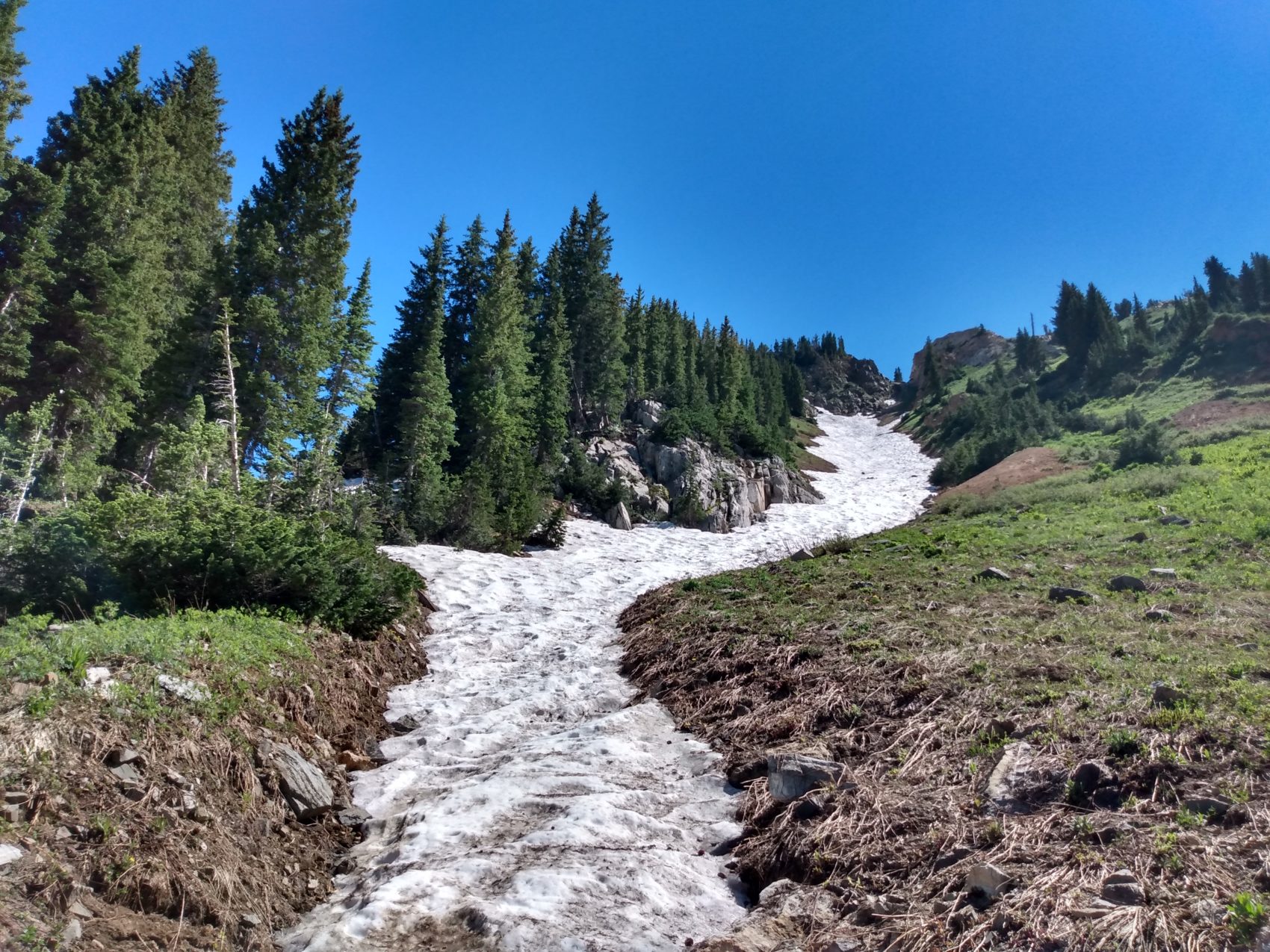 Gun Sight is barely skiing right now and is getting rocky, but you don't get to complain when you're still able to make solid turns at the end of July.
There were a lot of sharks lurking on Gun Sight, just itching to chomp at the bases of your skis. So to avoid core shots, I skied at a conservative speed and took in the lush scenery. Overall, it was mellow skiing that was well worth it.
However, it is time to start looking elsewhere in these mountains for summer lines. Gun Sight and the rest of Alta will be too bare to ski sooner rather than later. Gotta shoot your shot!