Crowded resorts have been a huge area of complaints recently. Many blame the newer collective passes (Ikon Pass and Epic Pass) for the crowds. A couple of pictures of congested traffic and horrific lift lines drew tons of attention online and more hate for the passes. The Ikon Pass had a little media campaign (pictured above) where athletes took advantage of different transport options. Ikon Passes provide access to 41 destinations, many having options beyond cars and perks for carpooling.
Winter Park, Colorado
Catch a scenic 2-hour train ride from Denver to Winter Park, Colorado! Early Bird Amtrack prices start at $29 and take you straight to the mountain. Service to Winter Park Station runs Friday through Sunday. The train departs Denver at 7 and leaves back to Denver at 4:30.
Salt Lake City, Utah: Solitude, Brighton, Snowbird, and Alta
Utah Transit Authority has reliable and frequent transportation up Little Cottonwood Canyon (to Alta and Snowbird) and Big Cottonwood Canyon (to Brighton and Solitude). Catch a bus on one of its stops, or park for free at one of the park and ride lots. Even better, season pass holders ride free on any of these routes! Thanks to more funding, busses run every 15 minutes during peak times.
Arapahoe Basin and Steamboat, Colorado
Introducing the SNOWSTANG. 25$ roundtrip for A-Basin and $40 for Steamboat on weekends and holidays. Trips start from Union Station or Federal Center Station in Denver. Plus, wifi and bathrooms on board will make the drive fly by. Be sure to by tickets in advance as well.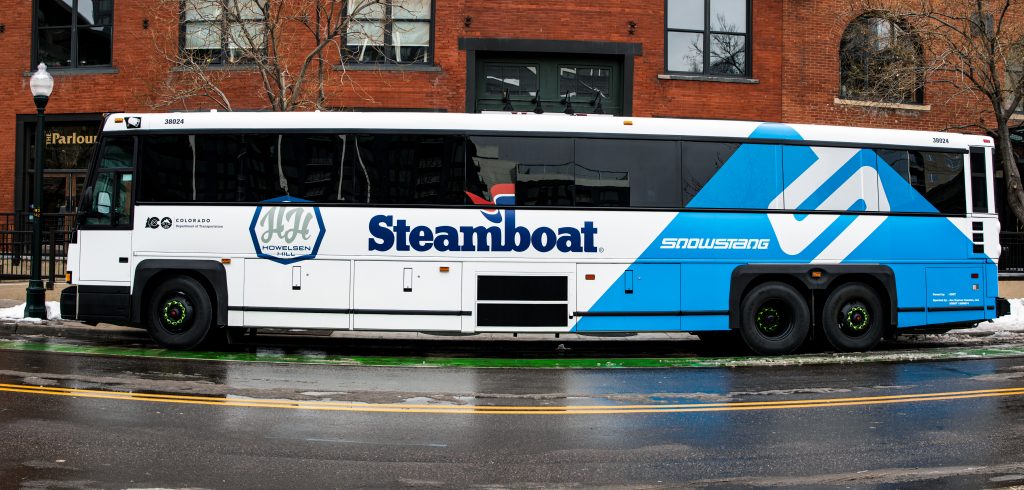 Crystal Mountain, Washington
The Crystal Mountain Express bus service takes riders roundtrip for $40 on weekends and holidays. Catch a bus from Bellevue, Tacoma, or downtown Seatle, and don't forget to buy your bus ticket in advance. And remember to buy your lift ticket in advance because Crystal Mountain stopped selling walk-up tickets on weekends!