Last Saturday Anchorage saw its first major snowfall of November. Throughout the day, snow showers were reported along the city, leaving several inches of snow on what is its first measurable snow accumulation of the season.
Intermittent showers produced a total of 5 to 9 inches of snow in the Anchorage Bowl, with the hillsides seeing even a higher amount of accumulation. According to the weather service, daytime highs were in the mid-30s with overnight lows in the mid- to high-20s.
The storm set a trifecta of daily records on that Saturday after it recorded a high temp. of 45º, highest since 1967, a precipitation record of 0.57", the most since 1958, and a snowfall record of 8.4 inches beating the former record from 1958.
The storm, explained by meteorologist Pam Szatanek, was 'A fast-moving, low-pressure system moving up the Cook Inlet, bringing moisture and cold air to the Anchorage area'.
This comes as a big surprise for the city after an unusually warm fall with little or no snow. Only 0.2 inches of snow had fallen in Anchorage until Wednesday, 13 inches fewer than average by this point in the season.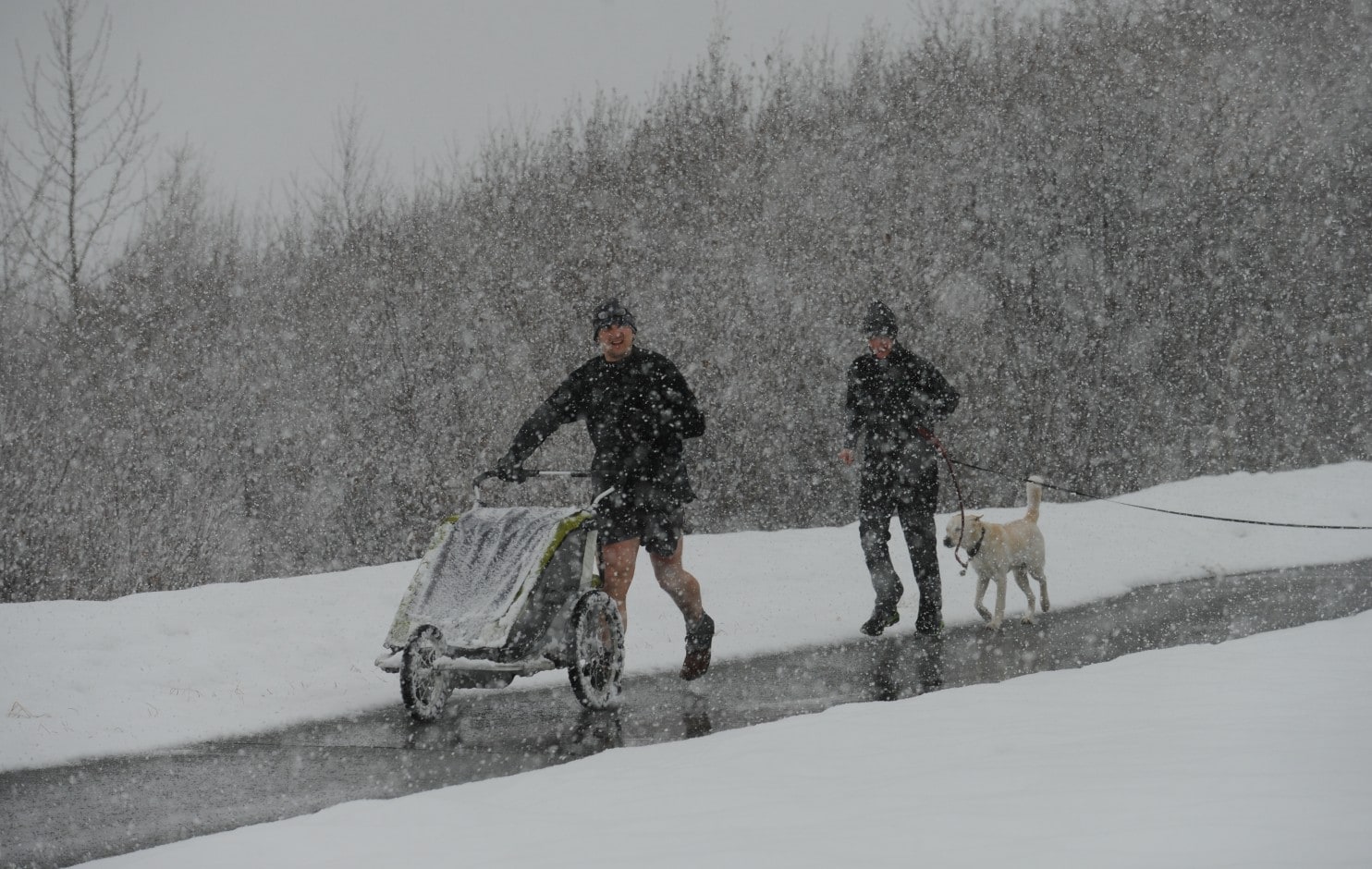 A large portion of the Rockies, Northern Plains, upper Midwest, Great Lakes, Ohio Valley, and interior Northeast had picked up far more snow than Anchorage through the first 15 days of November. For some cities from the Rockies to the Great Lakes, it's already one of the coldest and snowiest starts to the winter season.
Even southern cities like Knoxville and Nashville in Tennessee or Fayetteville and Harrison in Arkansas had accumulated more snow than Anchorage, making the phenomenon even more unusual.
Related: Record-Breaking High Temperatures in Alaska this Weekend | Anchorage Just Had its Hottest June EVER
According to different sources, the perception in Alaska is that snow accumulation levels are dropping precipitously in the Anchorage area and the surrounding Mat-Su Borough. Could this be an effect of climate change?