From @gmfb Weekend: More on my conversation with #Colts QB Andrew Luck and his previously undisclosed snowboarding accident https://t.co/NzDbOgBWV1 pic.twitter.com/mGJw1HX4RA

— Ian Rapoport (@RapSheet) September 9, 2018
According to the NFL, quarterback Andrew Luck suffered a shoulder injury while snowboarding during the 2016 off-season. He suffered a sprained AC Joint in his throwing shoulder. It occurred in the off-season after his labrum tear, which he has battled ever since.
"I don't snowboard anymore," Andrew Luck said while speaking with NFL. "And this was after the initial injury. I went back, rehabbed it with the Colts. I've had a bunch of AC sprains, both left and right shoulder, and resolved that issue. But the labrum has been my issue, was my issue, what I worked through, what I got surgery on."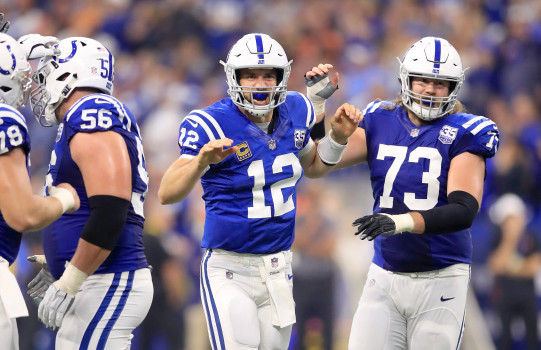 Until earlier this week, the snowboarding injury had been kept a secret. It's uncertain as to whether the injury complicated his labrum recovery or made him realize how lucky he was.
""It made me realize I love football and I love playing it," Andrew Luck said while speaking with NFL. "I love my teammates. It stinks when you can't do something. I do think I've gained a different appreciation. I'm much happier playing it than I was. … I was very emotional before the first preseason game. I'll try to keep it in check, but I've also learned it's important to just let things go and let it happen. I know I'll be excited. I know that."