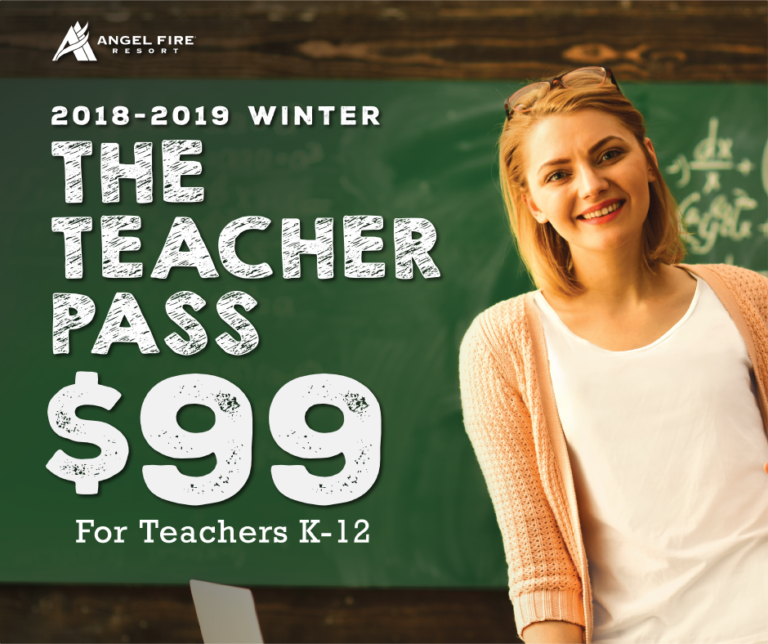 This winter, Angel Fire Resort, New Mexico will be offering season ski passes to teachers for just $99. With a school ID and a paystub, any K-12 teacher in the nation can purchase a pass at the discounted rate. It provides everything that a normal season pass comes with, like unlimited access to Angel Fire, night skiing, and day passes at partner resorts, for only $22 more than a day lift ticket.
According to the Albuquerque Journal, the pass will cover blackout dates, and give teachers discounts on lodging. This especially matters for teachers, who are often busy but have a little extra time to ski on holidays and school vacations when school is out. On select dates, teacher passholders will also receive a 25 percent discount on hotel rooms, condos, and private homes, making it easier for them to pull together their ski trips.
Teachers do so much for communities and often get little thanks, so it's great to see that Angel Fire is stepping up to give them a break. The discount will lift a burden off of teachers, who already have enough to worry about.
All Angel Fire season pass prices go up $100 on December 14, so teachers looking to get in on this killer deal should act soon. Passes can be purchased online on their website.