Aspen Snowmass, Colorado, resort-goers will have access to a new section of the mountain this upcoming season. The new expansion is called "Hero's" and is part of Aspen Mountain's Master Development Plan. The Hero's area was previously a side country gem at Aspen but will now be accessible by a new high-speed quad chairlift which is also called Hero's. Aspen Snowmass states, that this will open more than 150 acres of powder, glades, and chutes for skiers and snowboarders to play in. According to the trail map, the project will be a mix of mostly advanced and some intermediate terrain. Hero's will also boast a 20-percent increase in the skiable acreage to Aspen Mountain.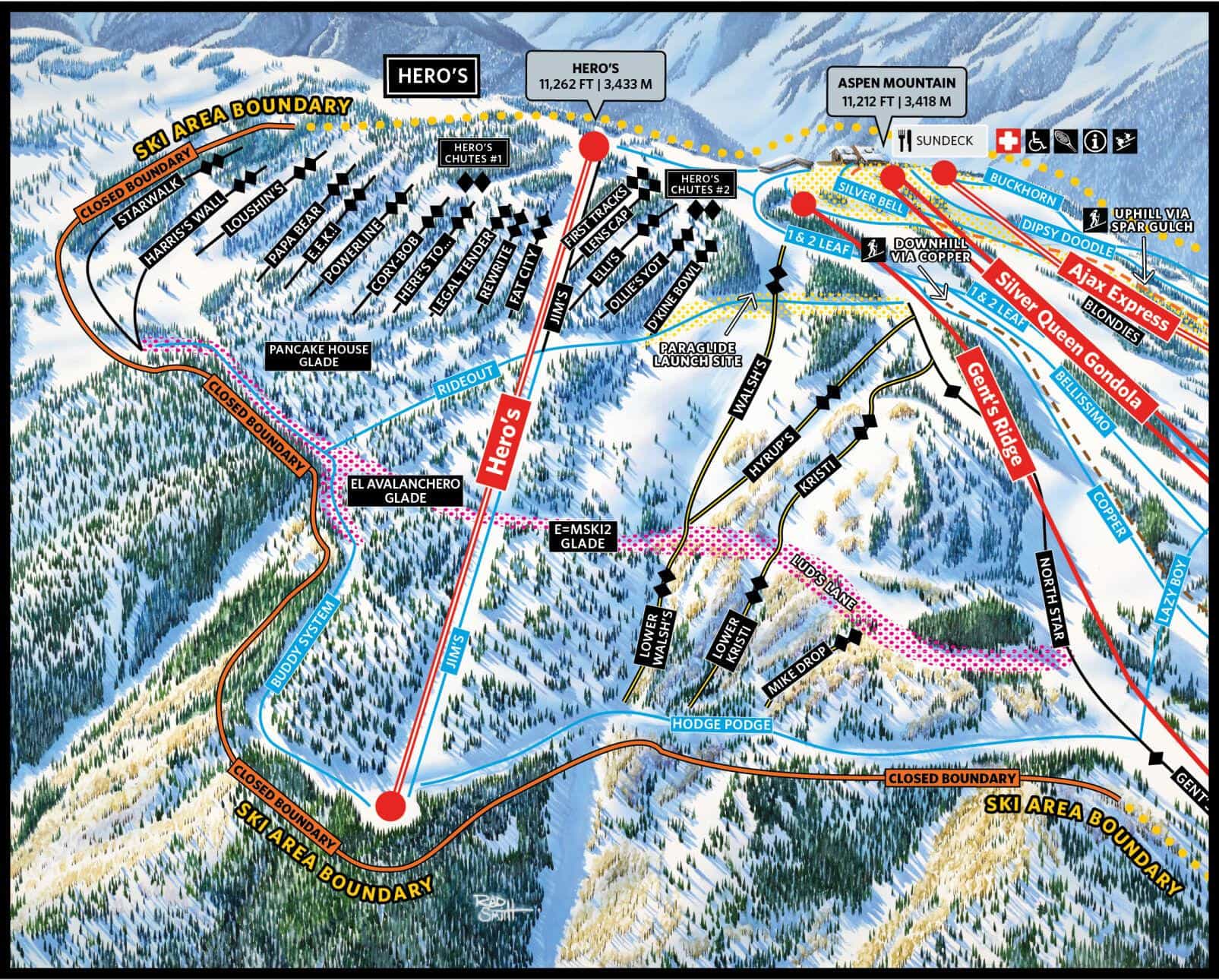 The area of this expansion was known as Pandora and was going to keep that name. Aspen Skiing Company changed that in September of this year.  According to the press release regarding the name change, the name Hero's "is to honor all of the people who brought this project to life, most impactfully Jim Crown, whose vision and leadership helped bring this ambitious expansion to reality." Hero's trail names will also pay homage to people who have helped to make Aspen Snowmass what it is today.
Aspen Snowmass is expecting that Hero's will help the resort in a number of ways. The extra acreage should help alleviate traffic on the mountain by giving people access to more terrain. It is also thought that the expansion will help the resort face the challenges of climate change. It's stated that the northern orientation along with the high elevation will help to hold snow during low accumulation seasons.
Hero's is Aspen Mountain's first massive expansion since the addition of the Silver Queen Gondola in 1985 and skiers will be itching to get into the new terrain.  Aspen Snowmass has announced that the start of the season will be November 23, 2023. Hero's will be accessible as soon as weather permits.