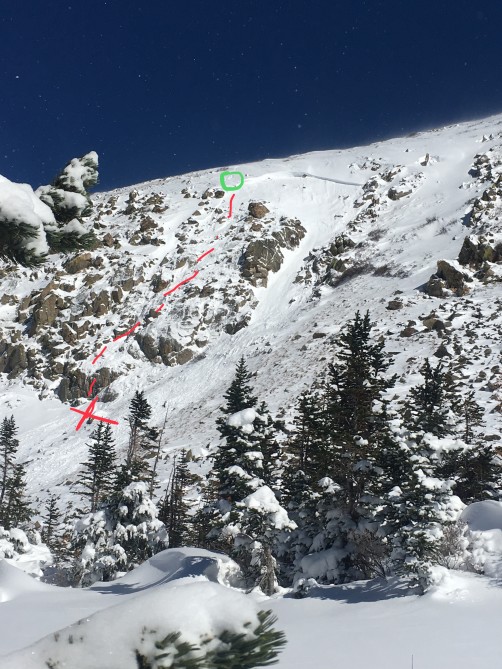 Avalanche season is underway in Colorado. A self-triggered slide carried a mountaineer 150-200 feet down the mountain including over several cliffs. Lucky to be alive, the mountaineer credits his survival to his Wilderness First Responder (WFR) training keeping him calm.
"Avy season hit me by surprise today," the hiker said.
The hiker left from the 4th of July trailhead. He hiked up the Arapaho Pass and Arapaho Glacier Trails to about 11,500 feet. At that elevation, recent snow became too deep to make progress and he decided to descend. To avoid deeper drifts of snow, the hiker moved off the trail and descended down a rocky, convex slope.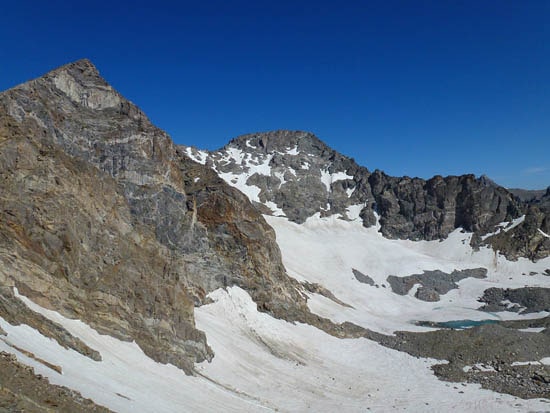 At about 10:30 the hiker postholed through about four feet of drifted snow. He watched the avalanche fracture above and to the east of him. The majority of the avalanche ran through a gully to the east of the hiker. The avalanche swept him over several cliffs 10 to 15 feet high. He was carried about 150 vertical feet and injured. He hiked out and drove himself to a hospital and said he suffered "cuts, bruises, and a fractured pelvis."
Time to put (new) batteries in your beacon and start carrying your avy gear. Brush up your skills with your partner(s) and get back into avy assessment mentality.
The hiker described the maximum crown depth as three to four feet. The slab was drifted snow from a storm on October 14, and the bed surface from an earlier storm.