Report from August 17, 2022
Today was day #6 of the storm that's been battering Cerro Catedral in Bariloche, Argentina.
I think about 6-feet of snow has fallen since the storm began.
We started the day jumping straight onto the Sextuple and getting well up the mountain quickly.
Even Punta Nevada was open despite pounding wind and blowing snow.
The chair stopped a lot for wind but delivered us to the top of the mountain for the first time in a week.
We were getting blasted.
The visibility was very low.
We quickly decided to head back to the trees.
We returned to our honey hole and harvest a great upper run.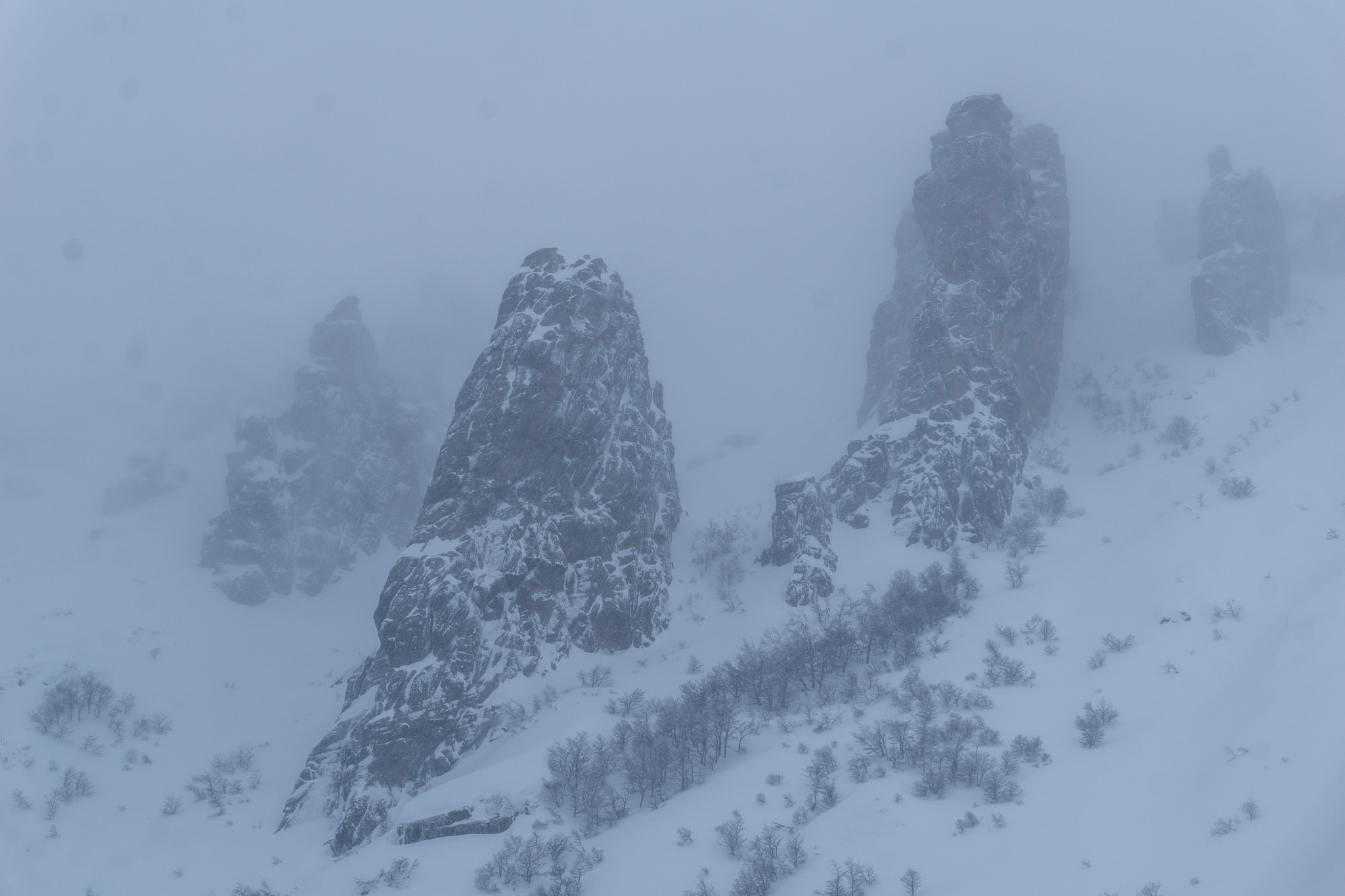 The lower run was cooked and refrozen a la chicken heads.
Brutal…
We escaped unscathed back to the snowy base.
We ran into some old friends from Jibbin' and jumped on the chair with them.
They took us to the Jibbin' Forest they call the Bosque Magico.
We bounced around and tried to keep up.
At the bottom, we all decided to run it back.
This time, Greggy and I took a detour and hiked up a bit for a run we'd never skied before.
It was fun and mellow and satisfying.
We stopped by Chimango's shop (Freeride Rent Argentina) and said hi to Victor.
Victor is a genius and he fixed my boot with a wave of his calloused hand.
With that, we headed home happy hoping for a sunny tomorrow.
Snow Numbers
Snow Forecast
Photos