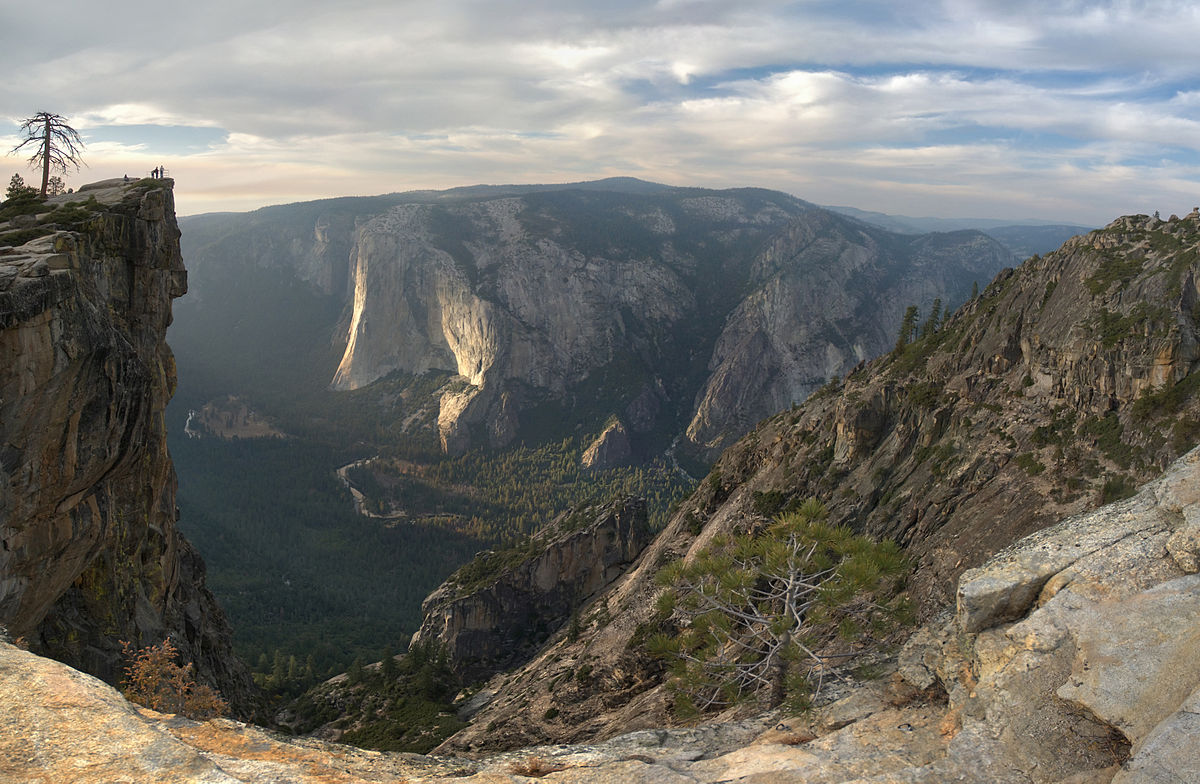 Officials at Yosemite National Park, CA are this morning investigating the deaths of two people who fell from Taft Point, a popular overlook that allows visitors to walk to the cliff's edge, where there is no railing, reports the Mercury News.
The bodies of a man and a woman were spotted by several tourists on Wednesday, who alerted park rangers. It's still unclear when the pair fell and from what spot at Taft Point, which has an elevation of 7,500 feet and is 3,000 feet above the famed Yosemite Valley floor. They have not been identified.
Rangers worked through the day Thursday trying to recover the bodies, which were lying partially down the side of a steep cliff.
"This is an ongoing recovery. It is tragic," said Jamie Richards, a spokeswoman for Yosemite National Park. "Yosemite is an inherently wild place. Tragic falls do happen sometimes. What happened in this particular instance we don't know yet."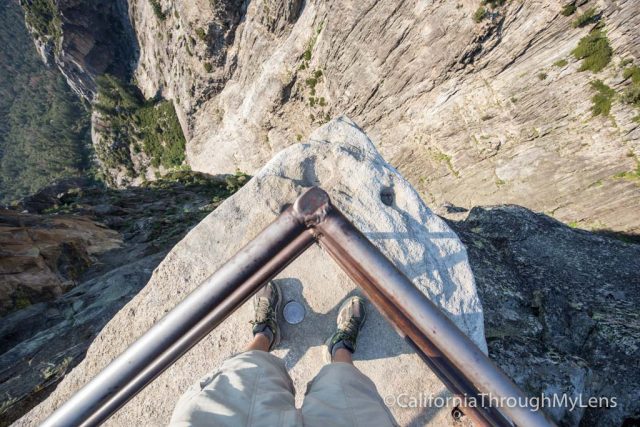 Railings only exist at a small portion of the overlook, which is popular for its breathtaking views of the valley, Yosemite Falls and El Capitan and fissures on the granite rock that plunge to the valley floor. Asked whether the couple may have fallen while taking a photograph or hiking on the edge of the cliffs, or whether they jumped on purpose, an official said the investigation is likely to take several weeks.
"We don't have any clear answers as to what happened," she said. "There is going to be a very thorough investigation.
Taft Point is also where world-famous wingsuit flier Dean Potter and his partner, Graham Hunt, died after leaping from the cliff in 2015. The pair, experienced at flying in wingsuits, crashed after trying to clear a V-shaped notch in a ridgeline.
More than 10 people have died at the park this year, some from natural causes and others from falls.
Last month, an Israeli teenager fell hundreds of feet to his death while hiking near the top of 600-foot-tall Nevada Fall. The death of 18-year-old Tomer Frankfurter was considered an accident, the Mariposa County coroner's office said.