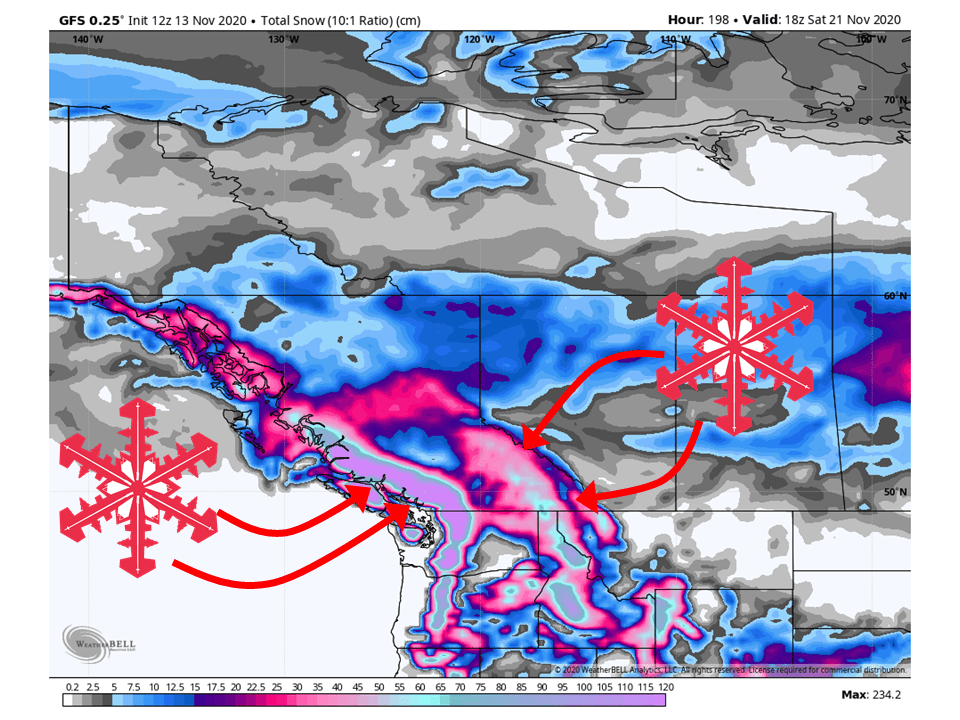 Forecast By SnowBrains Meteorologist – Eric McNamee
2:10 PM MST, Nov. 12, 2020
Forecast Summary:
A series of storms will bring FEET of snow to the BC coast through the next week.
Whistler resort looks to see the most snow during this time.
Resorts like Grouse, Kicking Horse, Panorama, Red Mountain, Revelstoke, and Whitewater will see deep snow as well.
Active weather looks to continue past this week for the BC area.
Short-Term Forecast:
Friday-Sunday:
The first in a series of shortwave troughs will move through BC over the weekend, bringing 2+ FEET of snow to coastal ranges.
1-2 FEET of snow is expected for interior portions of the province.
Long-Term Forecast:
Monday-Thursday:
Heading into next week, active weather will continue to bring additional FEET of snow to BC as more shortwave troughs move through the area. 
Again, coastal ranges will see the most snow, with interior portions still fairing pretty well.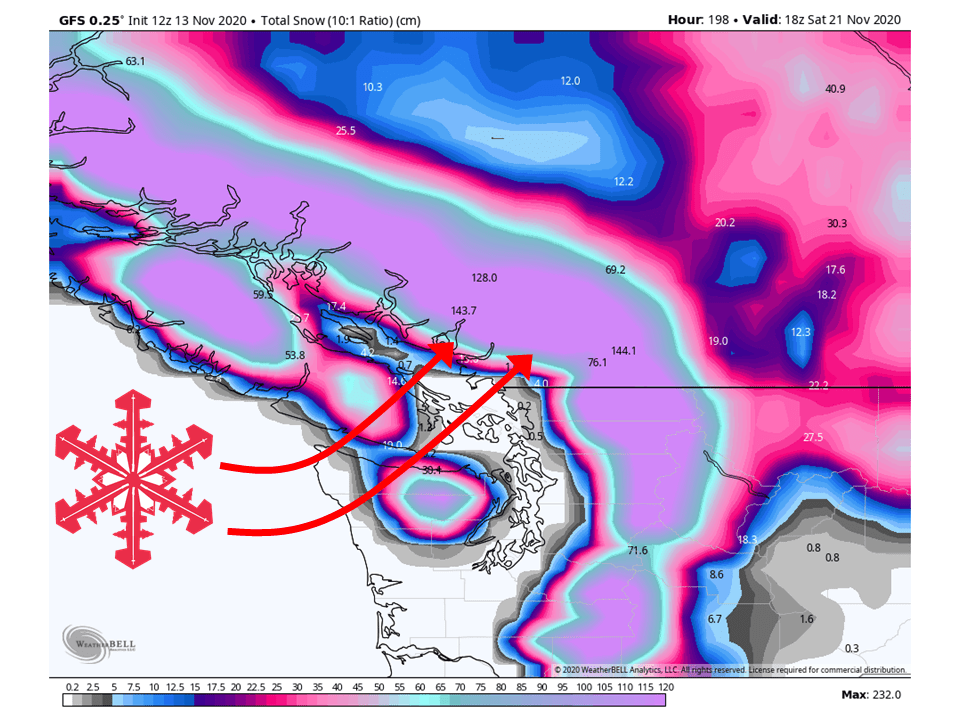 Extended Forecast:
Global models continue to indicate active weather will be in place past this next week, meaning more snow to come!