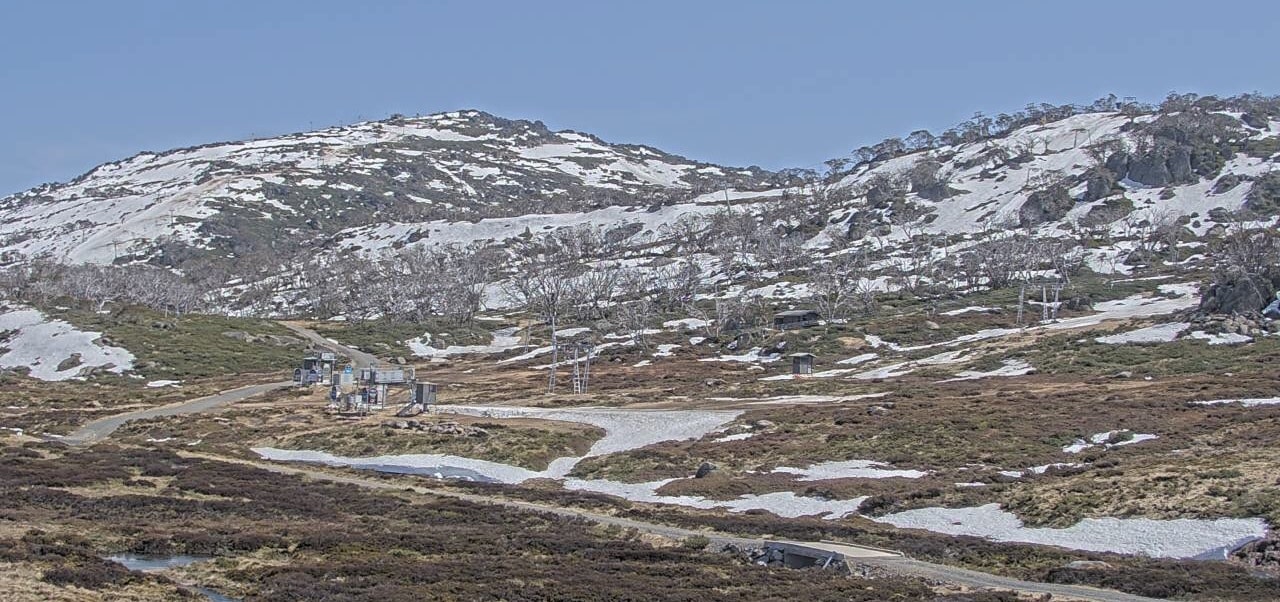 The question on every Australian snow enthusiast's mind as the school holidays are approaching is: can Perisher make it to their original closing date on the long weekend on Monday, October 2, 2023 or is the season doomed to finish early at Perisher as well. In Australia, only Perisher and neighboring Charlotte's Pass are still open for sliding (or should I say slushing)?
Looking at the webcam and lift status I hate to say it but the situation is looking dire, but apparently mountain operations at Perisher are adamant that they can make it for another 13 days. As of today only the Village 8 as well as the Mitchel and Sturt t-bar servicing Front Valley are running. Yes, lift reports say 8 lifts are open but I am sure none of you are counting the beginner area conveyors, but those of course are also still operating.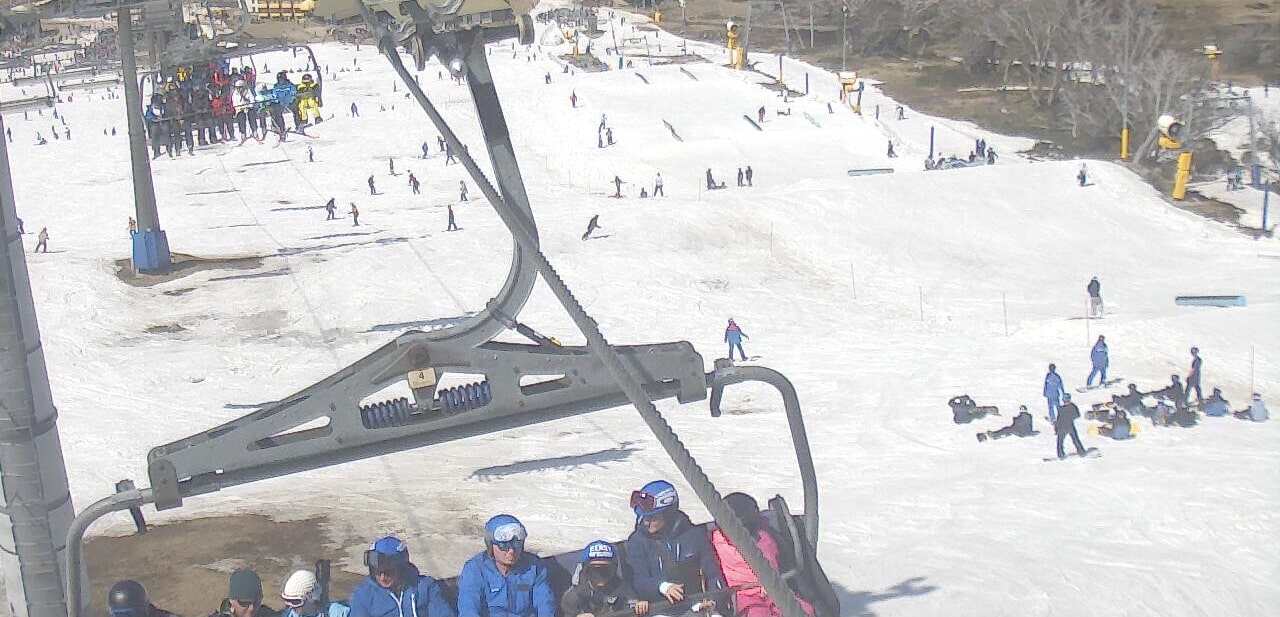 Temperatures are sitting at 18°C (64°F) and the snow is melting before your very eyes. Up until last week Mt Perisher and Sun Valley were still operating but the patches of grass have relentlessly popped up on the sun soaked runs, making safe operations impossible. Front Valley still has a terrain park in operation, which mountain ops are apparently planning to bulldoze and spread out on the general ski run to stretch out the season.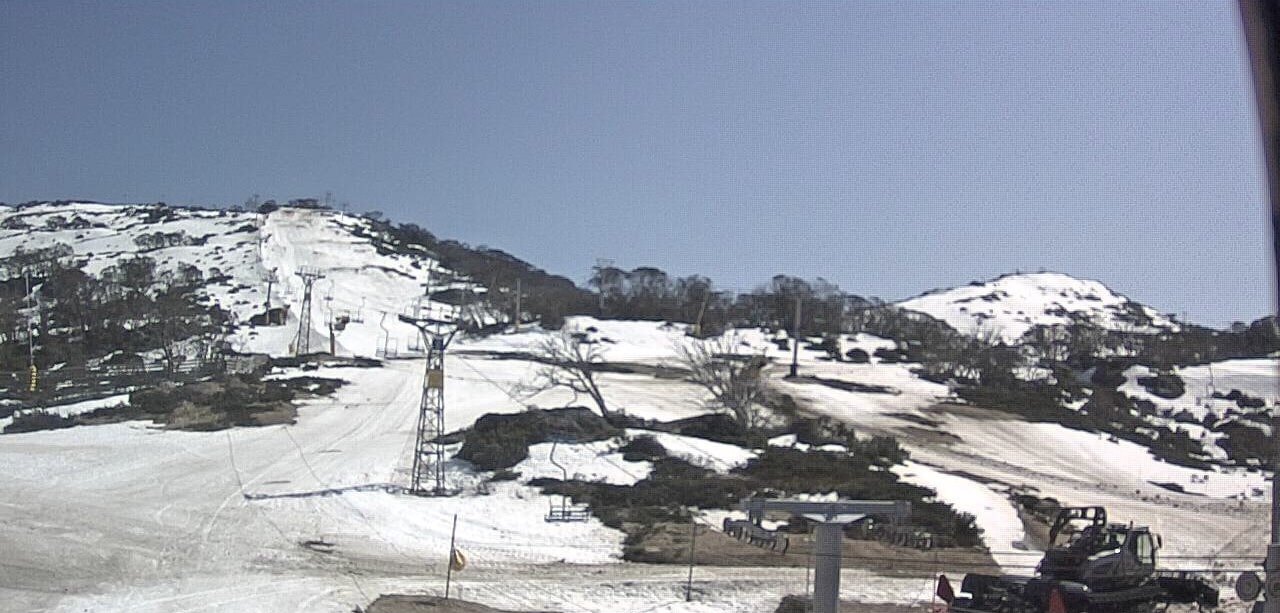 Ultimately it will all depend on the damage to the snow cover today and tomorrow. On Thursday temperatures will drop below freezing at night again, enabling the resort to fire up snow cannons to top up the snow cover on Perisher's Front Valley.
While it may not be the season we had all hoped for, it is impressive how well resorts have managed the conditions and full kudos have to go to snow makers and groomers for keeping us going for as long as they did. If you are planning to go for a last snow trip, pack some sunshades and keep smiling. Any skiing will always be better than a day at the office.