Sun Peaks Bike Park is a must-do trip for any mountain biker.
Tucked away just 45 minutes from Kamloops, B.C., the Bavarian Style village at Sun Peaks is colourful and charming with lots on offer. Skiing, biking, and golfing might be their main attractions, but the village in itself is worth visiting alone.
When it comes to biking, the park is truly a world-class riding destination that caters to all styles of riders. Whether you are a beginner looking for groomed flow trails and epic singletrack, or a seasoned veteran hunting steep, technical descents, and big jumps, you will certainly be covered.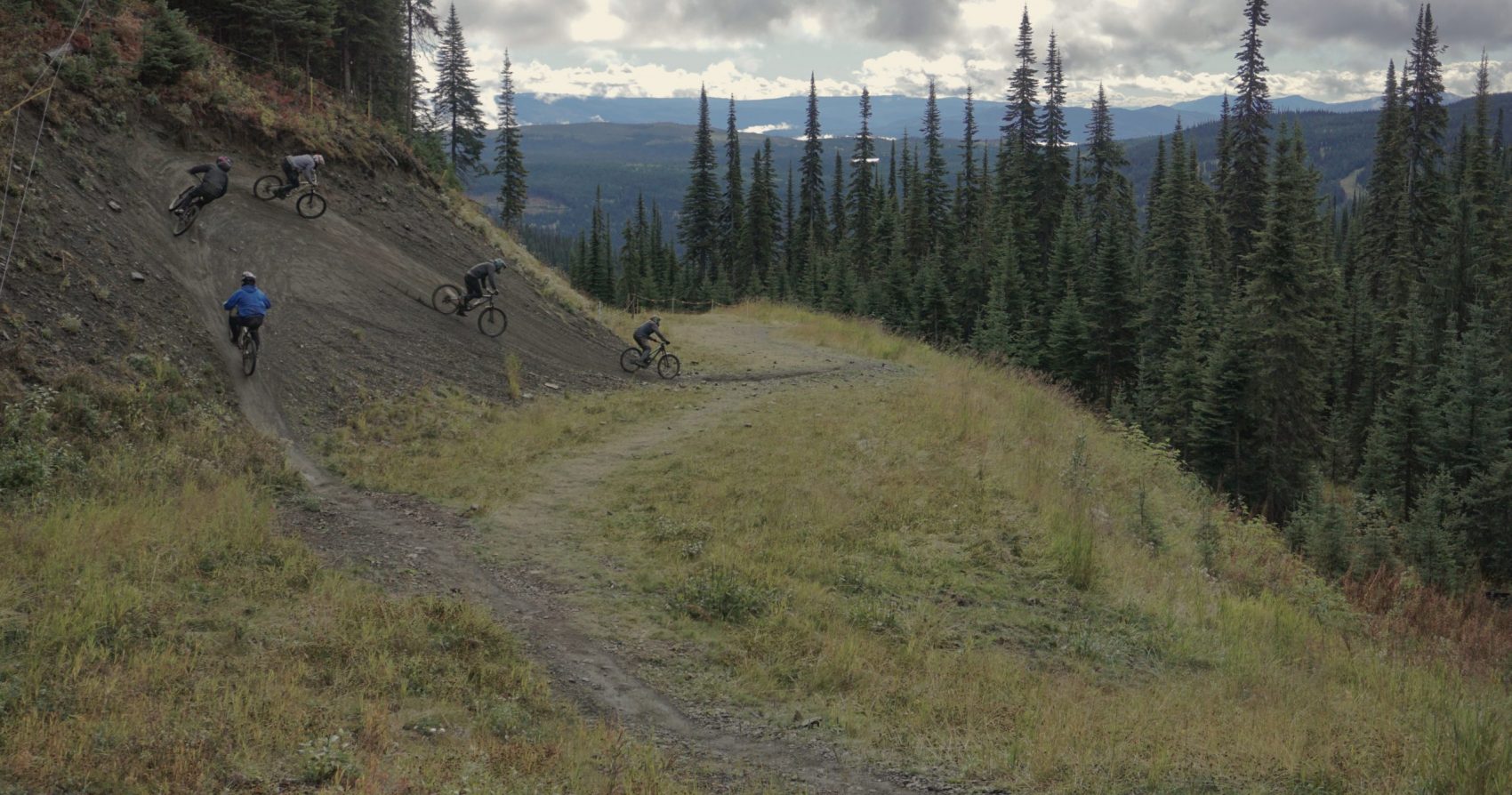 The locals at Sun Peaks are no joke either.
There is nothing like a 15-year-old ripping harder than you to put your ego in check. It seems like every kid here has a luscious mullet, a "Ride or Die" sticker on their bike, and loves throwing huge no-handers under the chairlift. The slopestyle course and bikercross track directly under the chair definitely make for some good Hollywood moments.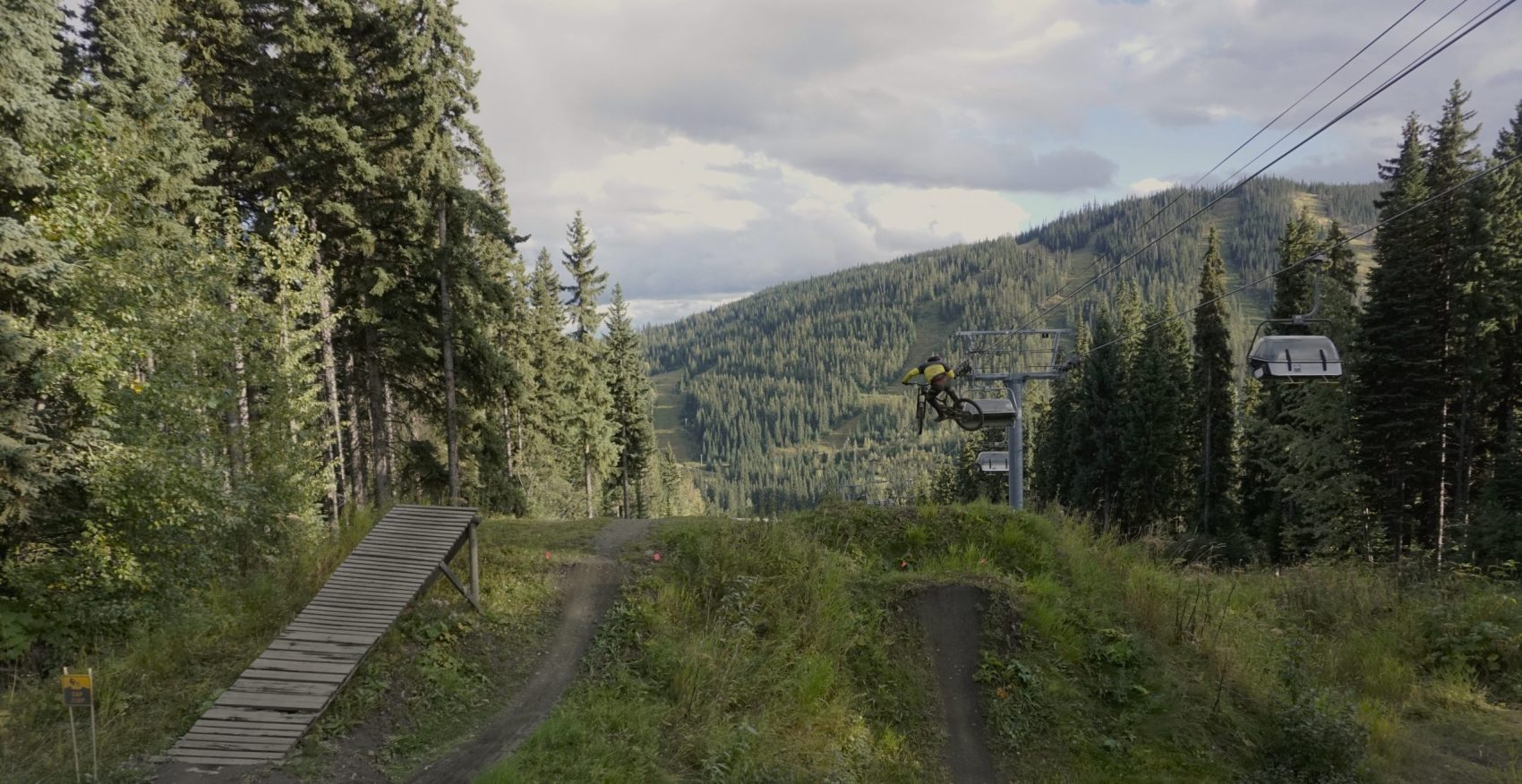 Sun Peaks Bike Park has been "sending it since 1999".
The closing weekend of the bike park's 22nd year was certainly one for the books. Good vibes, tacky dirt, short lift lines, and incredible views made for some of the best riding of the year. Being outdoors in a giant alpine playground like Sun Peaks almost makes you forget about the whole global pandemic thing.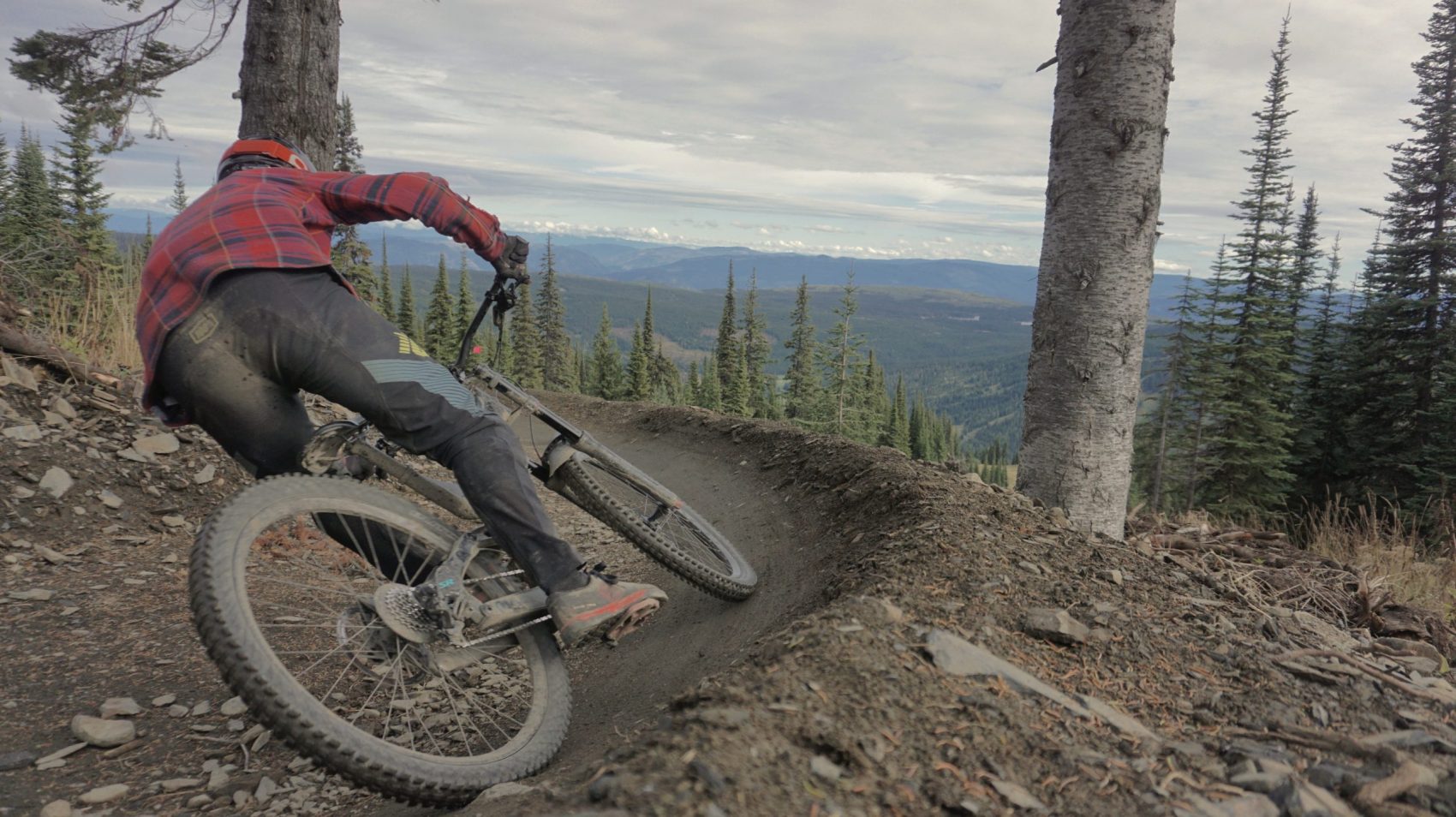 On Saturday, we woke up to a dusting of snow in the alpine.
It certainly made for a chilly first lap. The SunBurst Express Chair provides access to the entire bike park and it gains almost 2000′ (595 metres) in vertical with a single ride. Enough descending to make your hands sore after a few laps. Although there was snow at the start of our lap around 6000 feet in elevation, it quickly melted and led us to some absolute hero dirt down below.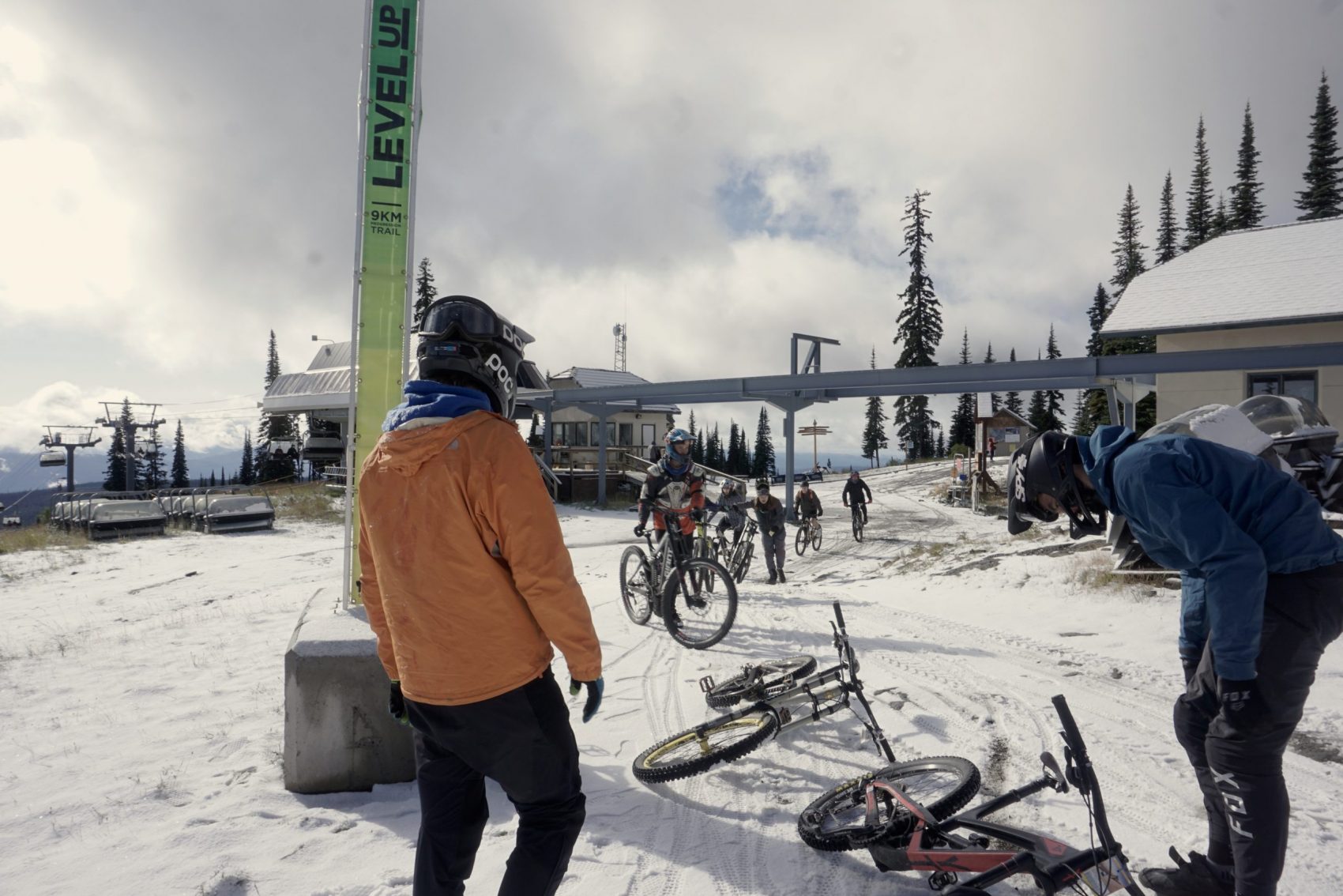 Steam Shovel and Canada Line are Sun Peaks flagship flow/jump trails.
Many B.C. riders will compare these to Whistler's famous trails like Crank it Up and A-Line. Steam Shovel includes technical jumps, step-ups, huge table-tops, and a few gaps peppered in between the giant school-bus sized berms. Canada Line is much more intermediate friendly and a great place to work on the fundamentals of jumping and cornering. That being said, there are lots of progression focused features on both trails that allow all types of riders to enjoy them. If jumps aren't your thing, Sun Peaks has no shortage of gnarly, steep, technical descents. Trails like Honey Drop, Smitty's Steeps, and Insanity One will get your veins and forearms pumping quickly.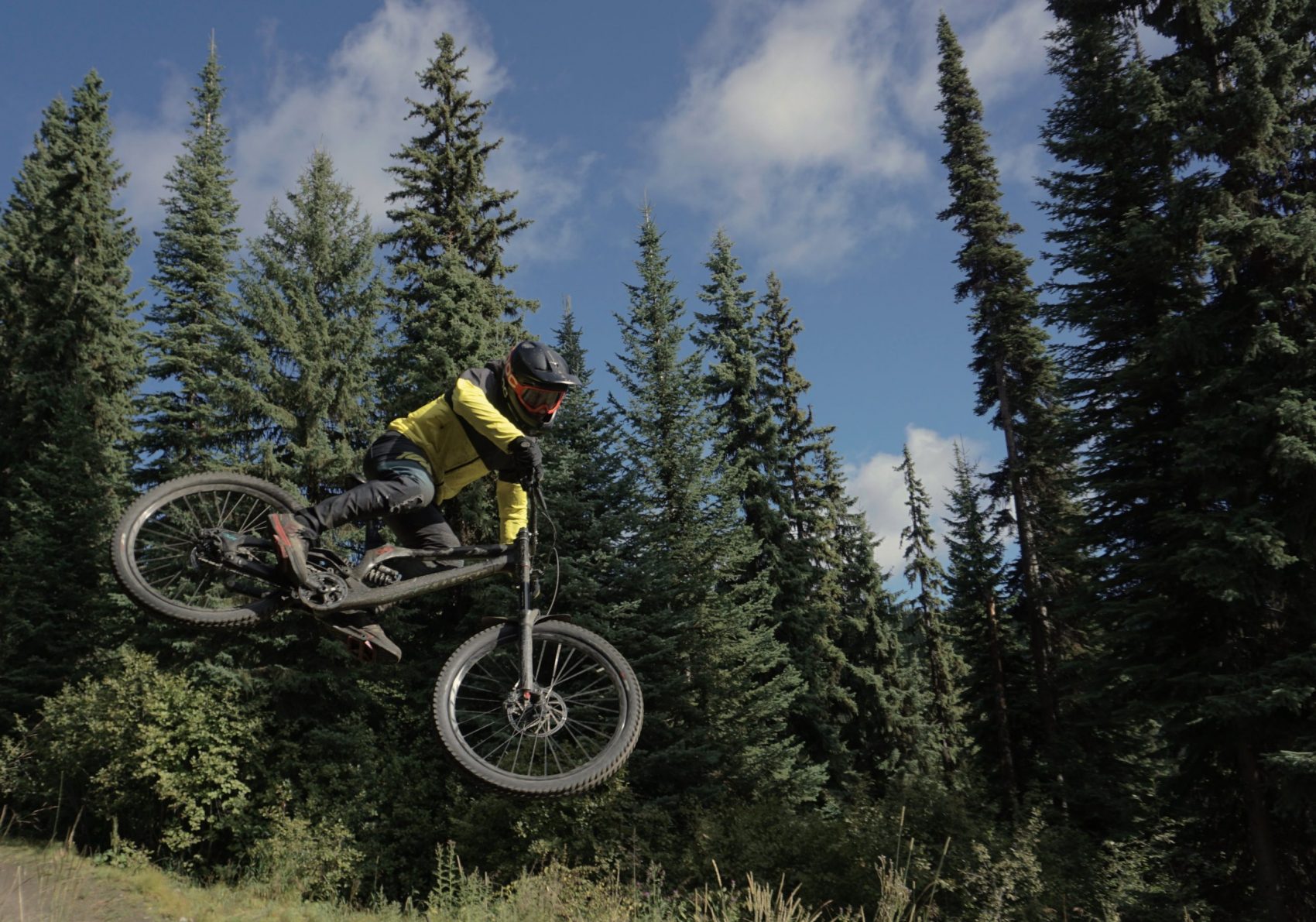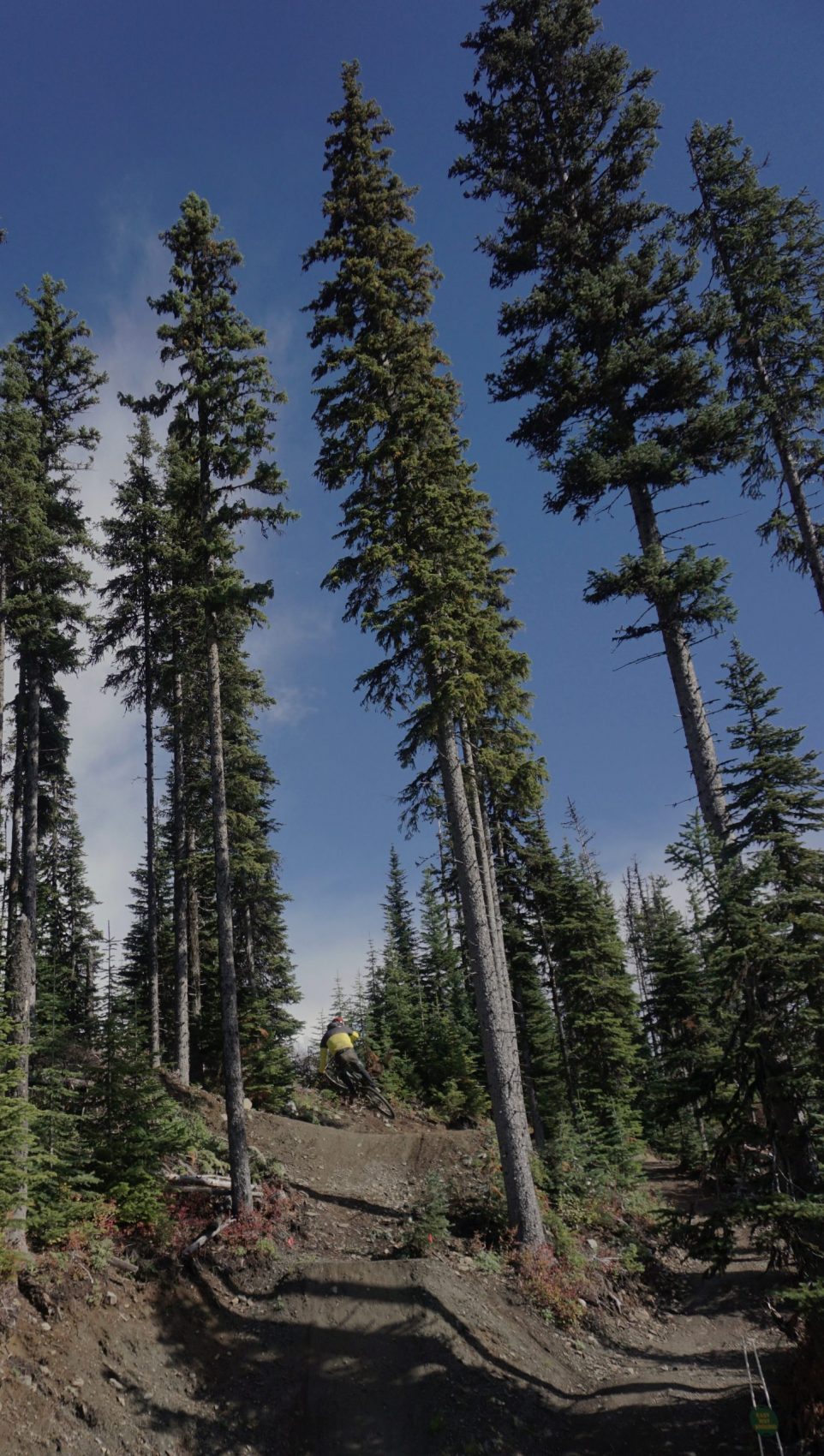 A little bit of nostalgia set in before our last lap of the weekend.
As we watched the operations crew moving chairlifts in preparation for winter, we could viscerally feel ski season creeping up on us. Needless to say, the team at Sun Peaks managed to pull off a great bike season despite the challenges of Covid-19, and now it is time to bring on winter. Our crew will definitely be back for a few pow days this season!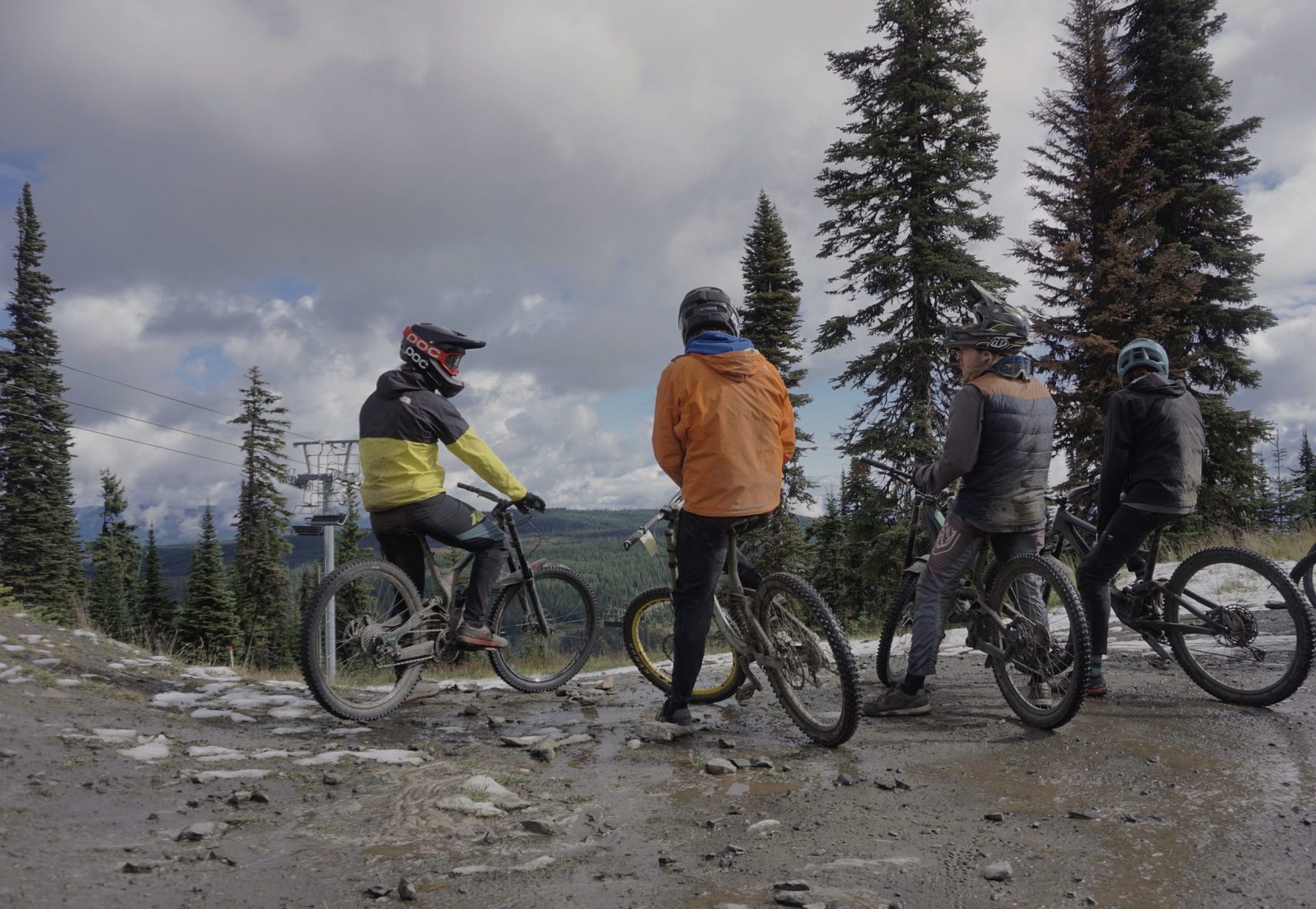 Sun Peaks has some exciting news for this winter as they announce their membership to the Mountain Collective Pass.
With over 20 resorts on the Mountain Collective Pass, Sun Peaks will be joining the likes of Revelstoke, Lake Louise, Panorama, and many more. They are also implementing an RFID system and opening their new Crystal chairlift. The Doppelmayer, fixed-grip quad chairlift will provide more convenient access and greater upload capacity to the terrain in the Top of the World zone on Mt. Tod.