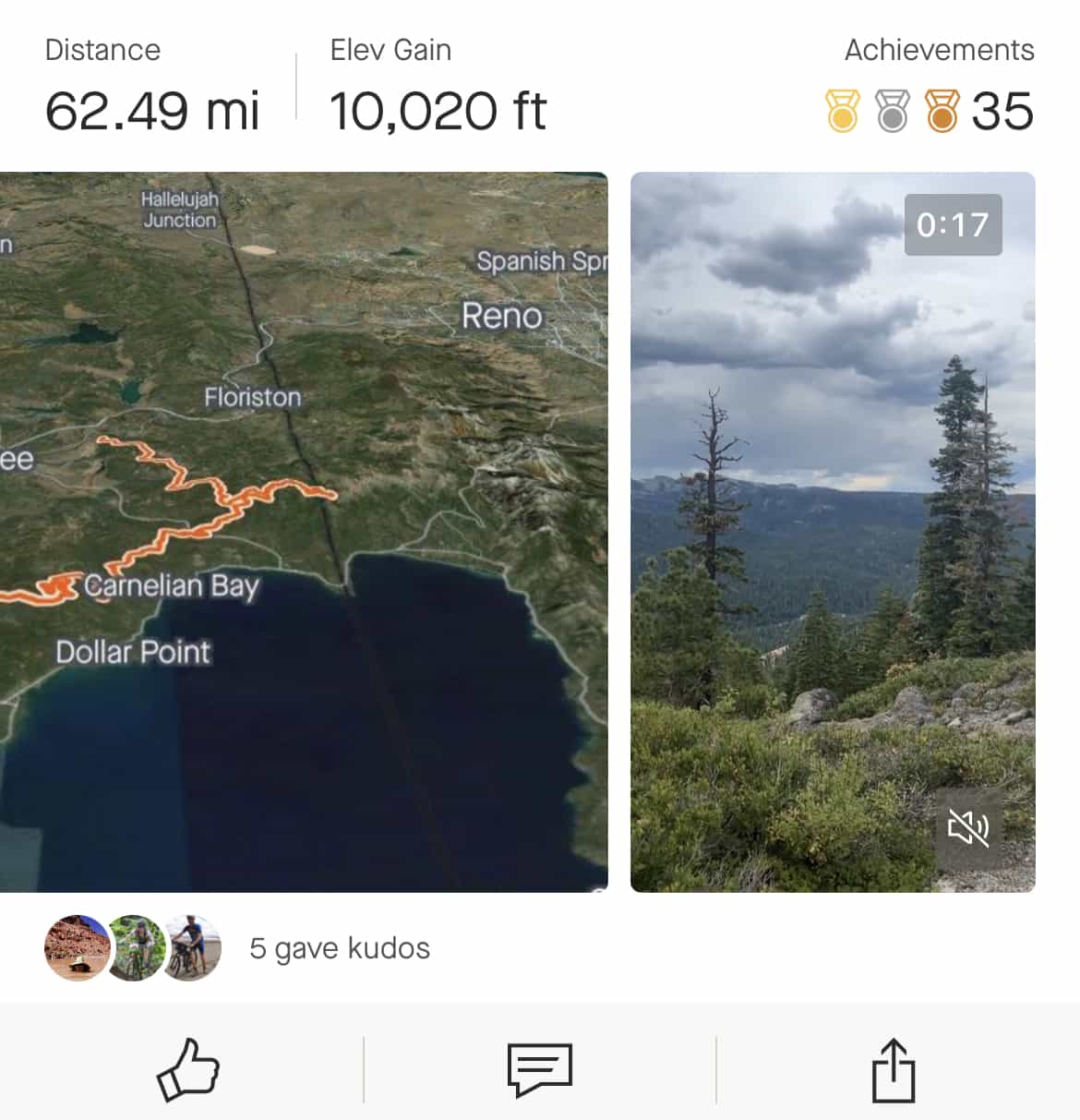 This is a guest post submitted by Bryan Unger
I'm beyond excited to share about a stout physical challenge that I embarked on – a journey that involved 10,000 feet of elevation gain, pedaling through sixty-two miles of diverse terrain. This ride wasn't just about testing my physical limits; it was about supporting a cause that holds immense significance – the Tahoe Food Hub.
The anticipation had been building, the training had been admittedly a little leisure, and the ride was now just a day away. Nerves mixed with excitement as I faced the challenge ahead. 10,000 feet of elevation gain – a feat that was twice as long as any ride I'd pedaled before. But what kept me motivated and determined was the knowledge that every pedal stroke was contributing to a bigger purpose.
The Tahoe Food Hub, nestled in Truckee, CA, recently marked its 10th anniversary, and to celebrate, we set out on a mission to raise $10,000 for our Giving Box program. This initiative is a lifeline for individuals in our community who need it most, providing them with essential access to fresh, locally sourced produce. As a part-time delivery driver at the Food Hub, I've had the privilege of witnessing firsthand the impact our organization has on the lives of those we serve. Supporting local farms, promoting sustainable food practices, and ensuring everyone has access to quality nutrition are at the heart of what we do.
View this post on Instagram
When I embarked on this challenging bike ride, we were just $1,500 away from our fundraising goal  – biking 10,000 feet of elevation gain was the least I could do to help bridge that gap. With my trusty Santa Cruz Bronson in tow, I headed out, fueled by excitement and determination. The journey took me from my home east of Truckee to the summit of Mt. Baldy, along the North Rim of Lake Tahoe, devouring 4,000 feet of elevation gain along the way. The views were awe-inspiring, the trails were exhilarating, and the snacks– delicious.
But let me be honest – this endeavor wasn't a walk in the park. At 8,500 feet, the pain set in, and the urge to quit was strong. Yet, as I descended the Western States trail into Olympic Valley, the support and companionship of Tay, a dear friend and the manager of Totally Board, got me fired up to keep crushing.  When my watch finally hit the magic 10,000 feet mark, I looked at Tay and said," OK, dude, let's turn back."
Physical challenges are rewarding, but the knowledge that our efforts directly impact those in need is the real driving force. Having spoken to countless individuals picking up their Giving Boxes, I've witnessed the positive impact it makes on their lives. And there's more – our collaboration with Palisade Tahoe is an exciting extension of our mission. They're purchasing 4,000 lbs of tomatoes from us for their upcoming tomato soup this winter, and word has it, a butternut squash soup might be in the works too. Kudos to them for supporting local!
If you're ever in Truckee, swing by the Food Hub to fuel up for your next adventure. And if you're as passionate as I am about ensuring everyone has access to nourishing food, please consider contributing to our Giving Box program. Every bit counts in creating a healthier, happier community.
Pedaling uphill and getting outside– all while making a tangible difference – that's what it's all about.