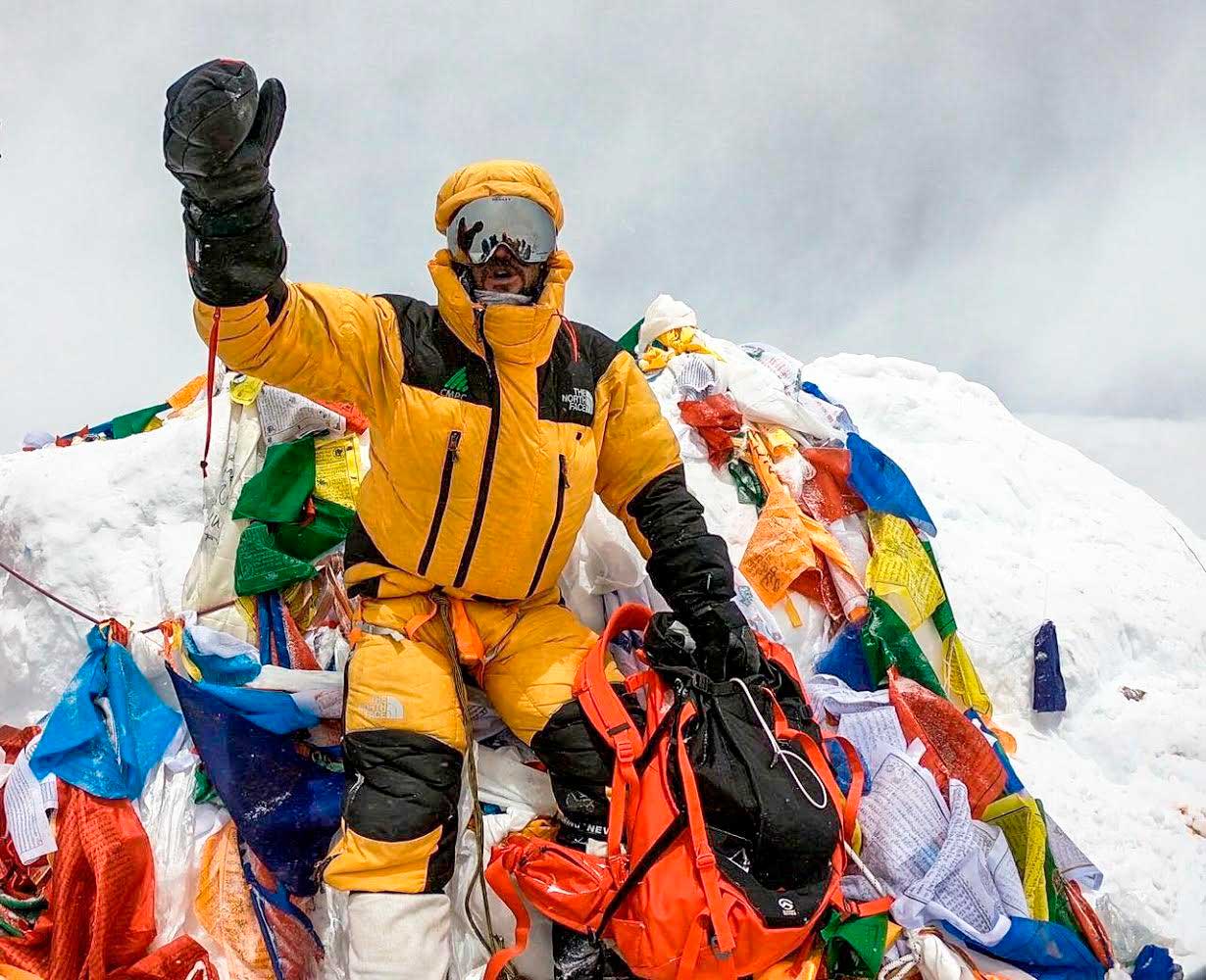 Juan Pablo Mohr is a Chilean mountaineer who achieved a Guinness Record on two of the highest peaks in the world. The athlete managed to climb in record time to the top of Everest and Lhotse, two of the highest peaks in the world above 26,000 feet.
He made this journey without having to return to base camp in less than a week, without the help of Sherpas and oxygen. This feat was completed by Mohr on May 23, 2019, but it was only in recent days that the news of the Guinness Record was released.
This expedition is part of the project "The 14 eight thousand", which consists of reaching all the summits of the highest mountains in the world, which are known as "eight-thousander" located in the Himalayas.
It took 6 days and 20 hours to overcome the previous record in the hands of Anatoli Boukreev, who crossed from the top of Everest to the Lhotse without the help of bottled oxygen, between May 10th and 17th, 1996. Mohr has been showing an impressive level for several years. In fact, Everest and Lhotse are not the only "eight thousand" he has conquered.
The challenge began in 2017 with the Annapurna summit, continued with Manaslu, and in 2019 he was the first Chilean to reach the top of Dhaulagiri. Thus, to date, he already has five "eight thousand" in his body.
Due to the pandemic that affects the world, Mohr had to postpone his goal of "the 14 eight thousand". The Chilean athlete hopes to return to the Himalayas in September and to continue with his project of achieving the highest peaks in the world.
"These are the plans, but you never know, the mountain is the boss."

– Juan Pablo Mohr, on an interview for Cumbresmountainmagazine.
In July of this year, the renowned Mountain Film Festival held the virtual premiere of "Lhotse – Everest without oxygen". The film relives the incredible experience of Juan Pablo Mohr in the high peaks of the Asian mountain range.