China Peak, CA, recently announced exciting plans to upgrade two of its lifts by the 2024/2025 season. Located just 65 miles from Fresno, CA, this lesser-known resort has operated its lifts since 1958 and is noted for its wonderful terrain and limited crowds. However, to keep up with nearby resorts, China Peak has undertaken several modernization projects in recent years. China Peak's President and General Manager Tim Cohee appeared on an episode of The Storm Skiing Podcast to share these changes and more, including a record-shattering 549″ of snowfall, improved snowmaking, the Cali Pass, and most importantly, new lifts.
China Peak upgraded its snowmaking capabilities in 2021. The $3 million project replaced decades-old equipment and propelled China Peak's snowmaking capabilities into California's top ten, converting up to 4,000 gallons of water per minute to snow. As China Peak explains, this move was essential to stay in business since recent droughts have jeopardized their ability to open mid-December—their busiest time of year. A snowless Christmas could mean a year without profit for the resort.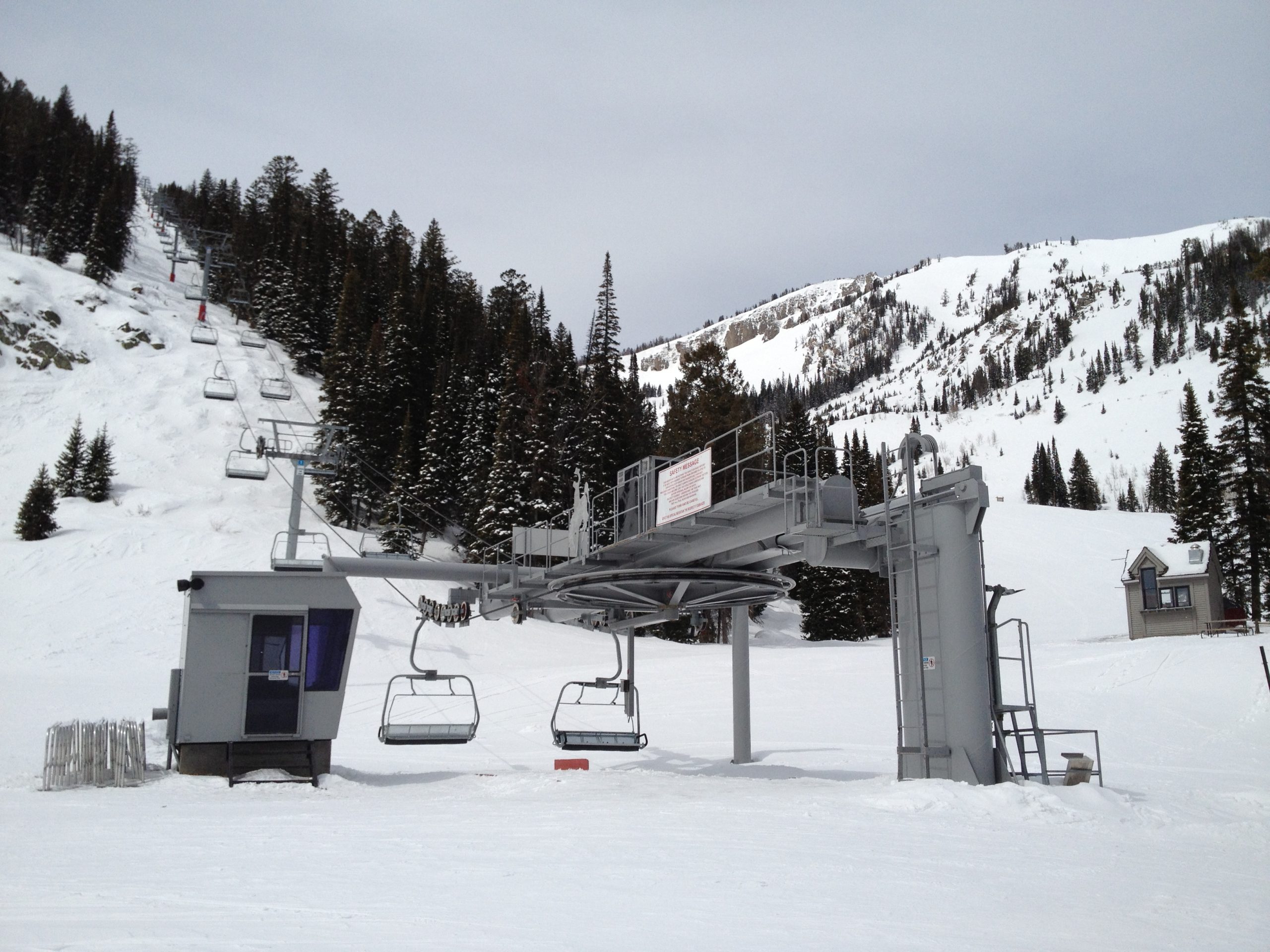 The first lift upgrade is the replacement of the Canyon double chair with a fixed-grip quad for the 2023/2024 season. Constructed in 2004 from three different Riblet doubles, the Canyon chair is the last of its kind at the resort. It will be replaced by the old Thunder fixed-grip quad from Jackson Hole Mountain Resort, WY. According to Tim Cohee, this lift upgrade "will transport over 60% more skiers and riders at one time with a much more modern and comfortable experience" while also providing better access to lower-mountain terrain.
The other lift upgrade is a new fixed-grip quad to replace the defunct Firebowl T-Bar for the 2024/2025 season. For its construction, the lift will use parts from the old Lift #4 at Taos, NM. Additionally, the remainder of Taos' Lift #4 will go to their partner resort, Dodge Ridge, CA. They plan to use it to upgrade their #6 Chair from a double to a fixed-grip quad for the 24/25 season.
These upgrades come in the wake of China Peak joining the Cali Pass. In December 2022, Cohee decided to sell the mountain to Karl Kapuscinski and Invision Capital, who also own Dodge Ridge and Mountain High, CA. The pass offers unlimited access to the three resorts and also comes with some Powder Alliance benefits. Passholders get three days at each of the 19 Powder Alliance resorts across the country, including Sierra-at-Tahoe and Timberline. The Cali Pass currently sells for $699, roughly the cost of the Epic Local Pass.
There are discussions about adding the first high-speed chairlift to the mountain in the future. The most likely upgrade, according to Cohee, would be replacing the Summit lift with a high-speed six. Currently, the Summit lift is a fixed-grip triple that runs from the base to the summit. Upgrading this lift to a six-pack would improve accessibility as well as the resort's appearance. In fact, Cohee believes that this upgrade would be one of the most important lift upgrades in California's history. It's exciting to see smaller resorts able to improve and compete within the industry, and China Peak holds a promising future for skiing in Central California.