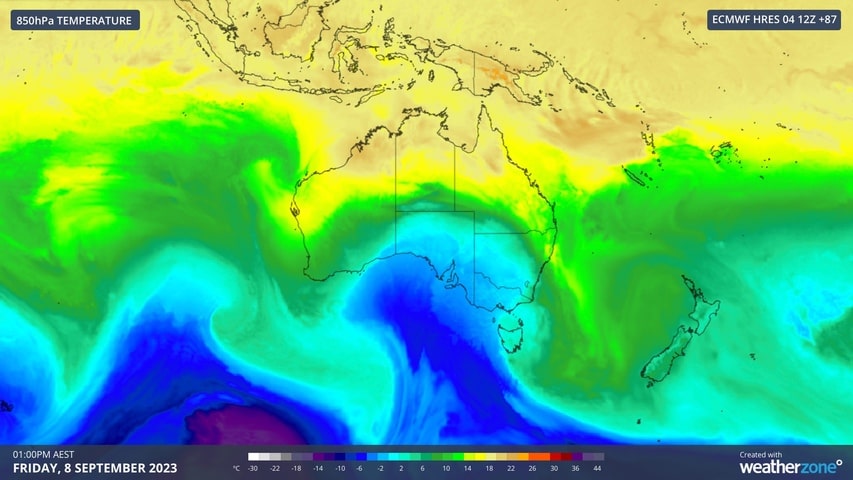 Just as Australian resorts have started mothballing (some of) their operations for the season, a cold front is sweeping across eastern Australia, bringing up to an anticipated 50cm (20 inches) of snow over the next seven days. This cold front could in fact be the coldest outbreak of the season for some areas, bringing rain, thunderstorms, damaging winds, low level snow, icy temperatures, and possibly a dangerous squall line.
The cold front mixing with the current warm air over the Australian continent will produce a dynamic mix of weather, resulting in showers, thunderstorms, hail, damaging winds as well as snowfall. A squall line may develop over western NSW on Thursday as the front passes over the state.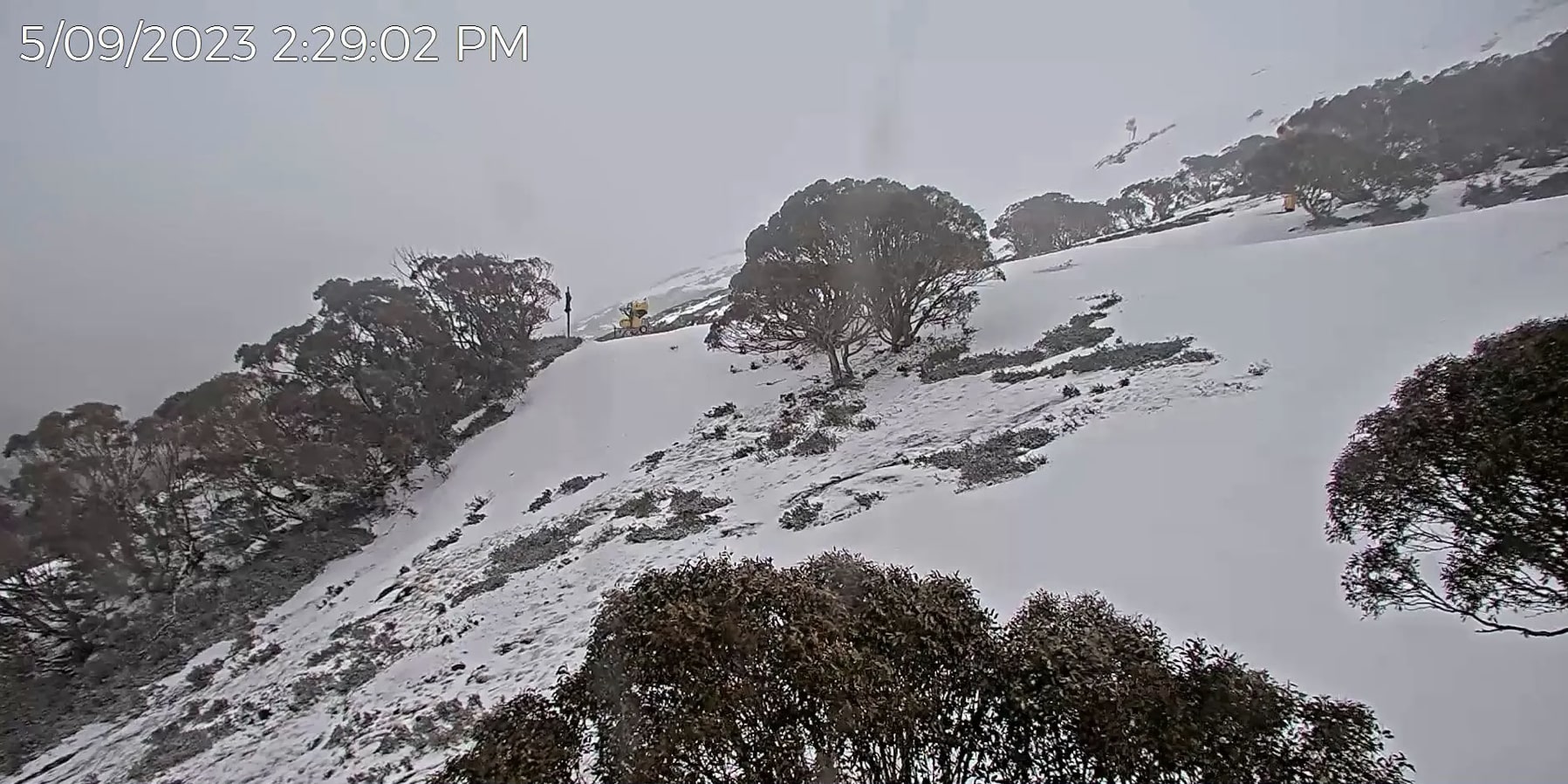 Ski runs at Hotham Alpine Resort saw a top up today. | Picture: Hotham WebcamAustralia just experienced its warmest winter on record, thanks to a noticeable lack of strong cold fronts over southern Australia. However, winter is about to make a comeback this week. Pete 'the Frog' Taylor is forecasting between 3-9cm (1-3.5 inches) over the next five days and much more for next week, with around 30+cm (12+ inches) for most ski resorts forecast for the next 15 days.

Mt Baw Baw in Victoria ('VIC'), which closed winter operations on Sunday, September 3 for the 2023 season, will see the biggest snowfall, with 50cm (20 inches) of snow forecast. Thredbo Ski Resort in NSW is expected to see about 20cm over the next seven days according to 'the Grasshopper'.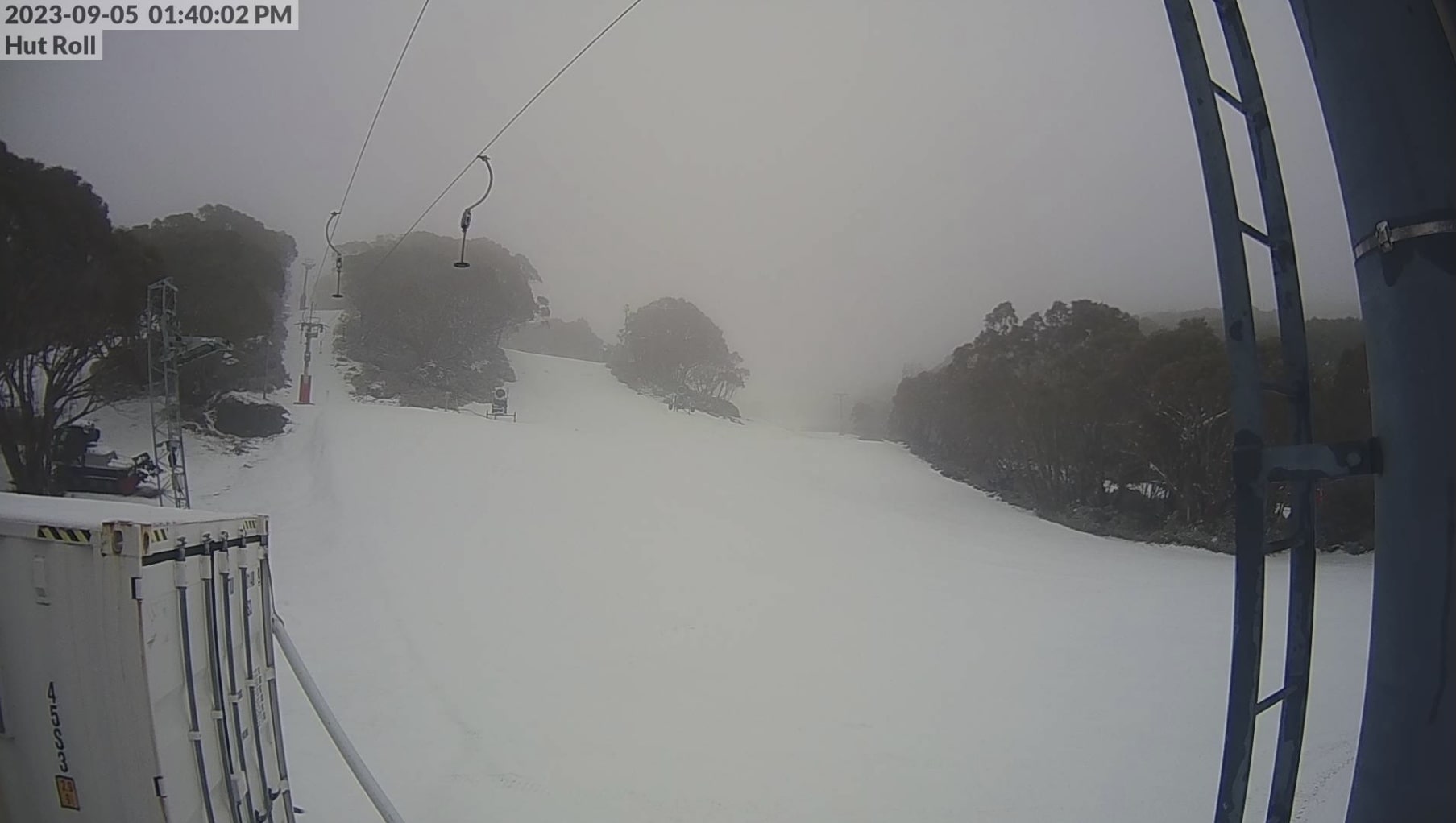 Temperatures in Victoria are currently way below freezing levels and resorts are currently seeing snow falling. Webcams from Mt Buller, Falls Creek, Hotham and Mt Baw Baw are showing fresh snow on formerly barren slopes and top ups on those still operating. The weather system will peak on Friday, with snowfalls expected all the way down to 600-800m in NSW and potentially dropping as low at 500m in VIC. Tasmania could see snow as low as 200m during Saturday morning.
Snow flurries at Hotham today. More #snow in the forecast for Friday. Bring it! ❄️🎿🏂🫶 pic.twitter.com/WSCqKLvojA

— Hotham (@_hotham) September 5, 2023