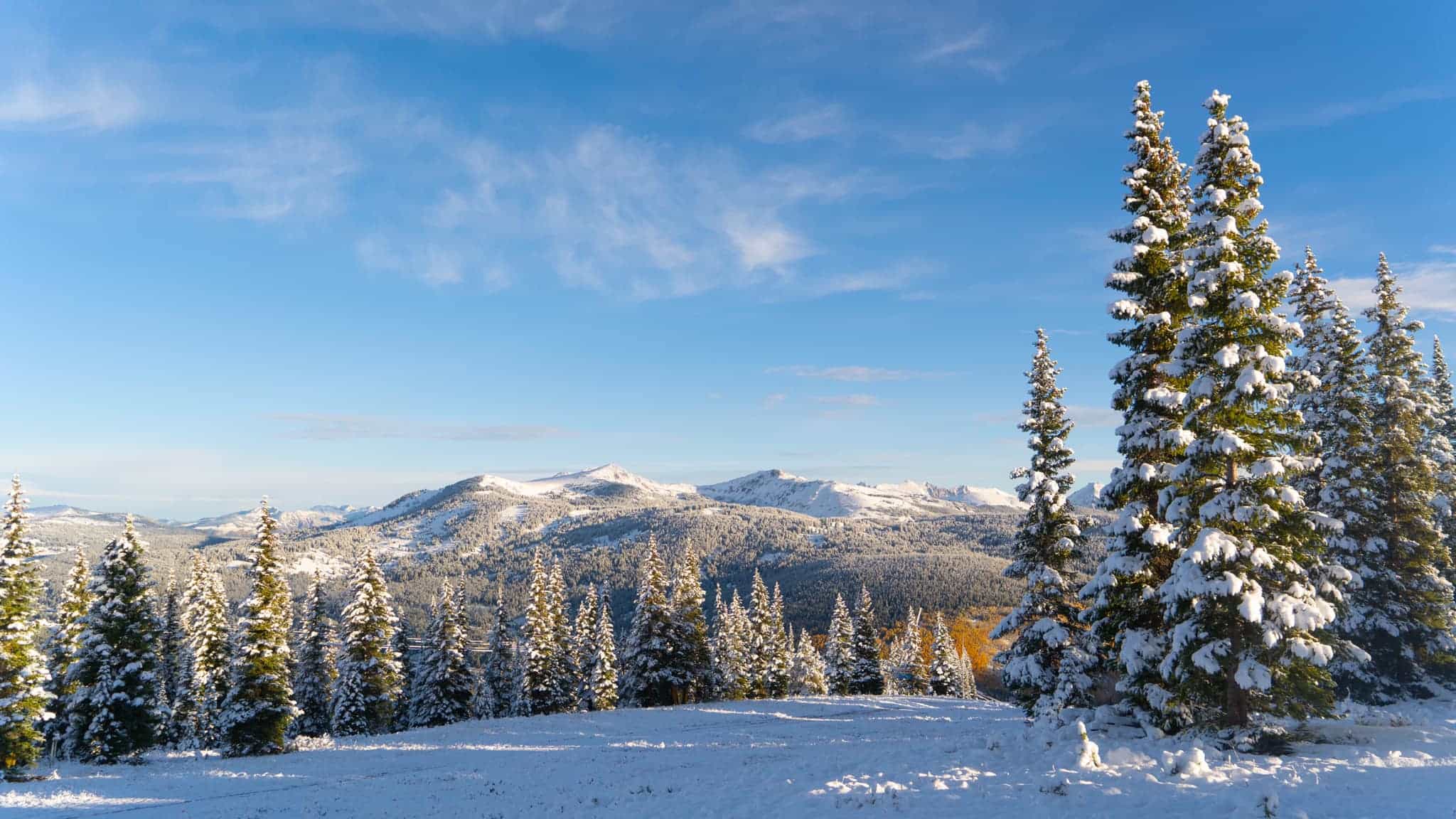 Many Colorado ski resorts are facing the struggle of how to manage the increased number of skiers and riders coming out of the pandemic. Colorado skiers know all about the nightmare that is I-70 traffic over the weekends. But, not everyone is used to being turned away from their favorite ski resort because the parking lots have filled up. Copper Mountain is just one of many resorts working on new solutions to this issue for the 2023-2024 ski season and beyond.
Copper currently offers free parking in its Alpine and Far East lots, both equipped with free bus rides that make stops at the East, West, and Center villages. But, the ability to park for free in the Alpine lot may become a thing of the past. According to Summit Daily, Copper's Director of Development, Graeme Bilenduke, and Elena Scott of Norris Design proposed the idea during a Summit Board of County Commissioners meeting to start charging people to park in the Alpine Lot in order to increase the accessibility of parking at the resort.
The idea to charge skiers and riders to park in the notoriously free lot was presented as a way to incentivize carpooling and encourage people to find alternative modes of transportation for getting to the resort. Scott reportedly explained that incentivizing people to carpool in order to reduce "single-occupancy vehicles" while also encouraging more individuals to utilize the Summit County free bus system would be the best way to increase available parking at the resort.
Summit Daily also reported that the proposed plan has received mixed reviews thus far. Some Copper-area residents believe that charging for parking could increase the elitist nature of the ski industry and make the sport even less accessible to people by creating extra costs for those who love the sport. While others in support of the idea see it as a great way to limit the increased amounts of skiers and riders to create a more enjoyable experience on the mountain.
Nonetheless, finding new ways to limit the number of people on the slopes to keep lift lines manageable and avoid turning people away from parking lots on Saturday mornings has not been an easy task for ski resorts. In the past few years, Eldora Mountain has created a first-come, first-served carpool priority parking zone for cars of three passengers or more on their "peak visitation days." This change was implemented in order to increase available parking at the resort so more skiers can enjoy their weekends on the slopes. So, it's possible that Copper has some other steps to take in its attempts to fix the newfound issues that have come from the increased numbers of skiers and riders before confirming its decision to rid its patrons of free parking.