Brought to you by 10 Barrel Brewing
Report from January 25, 2021
Crested Butte, CO – We skied some of the best powder of our lives today. After a long dry spell, conditions have significantly improved and we went to be the first to get the goods.
We set our objective high—skiing the north face of Carbon Peak. Carbon Peak is typically a 14-mile and 4,000 vertical-foot day without access to a sled. Luckily, a friend of ours with a snowmobile had his eyes set on the same objective and needed partners. Ty towed us into the base where we began our tour. With sled access, our tour was a bit shorter at seven miles and 2,600 vertical feet.
We were taunted by the epic powder fields and tight trees on the way up. It was difficult not to just transition and drop in. There was no in-between; either open powder fields or excessively tight trees.
Upon reaching the summit ridge, Josh and I decided to quickly summit Carbon Peak and the others waited at the top of the north face. The summit ridge was windy and cold so quickly summited and met back with the group.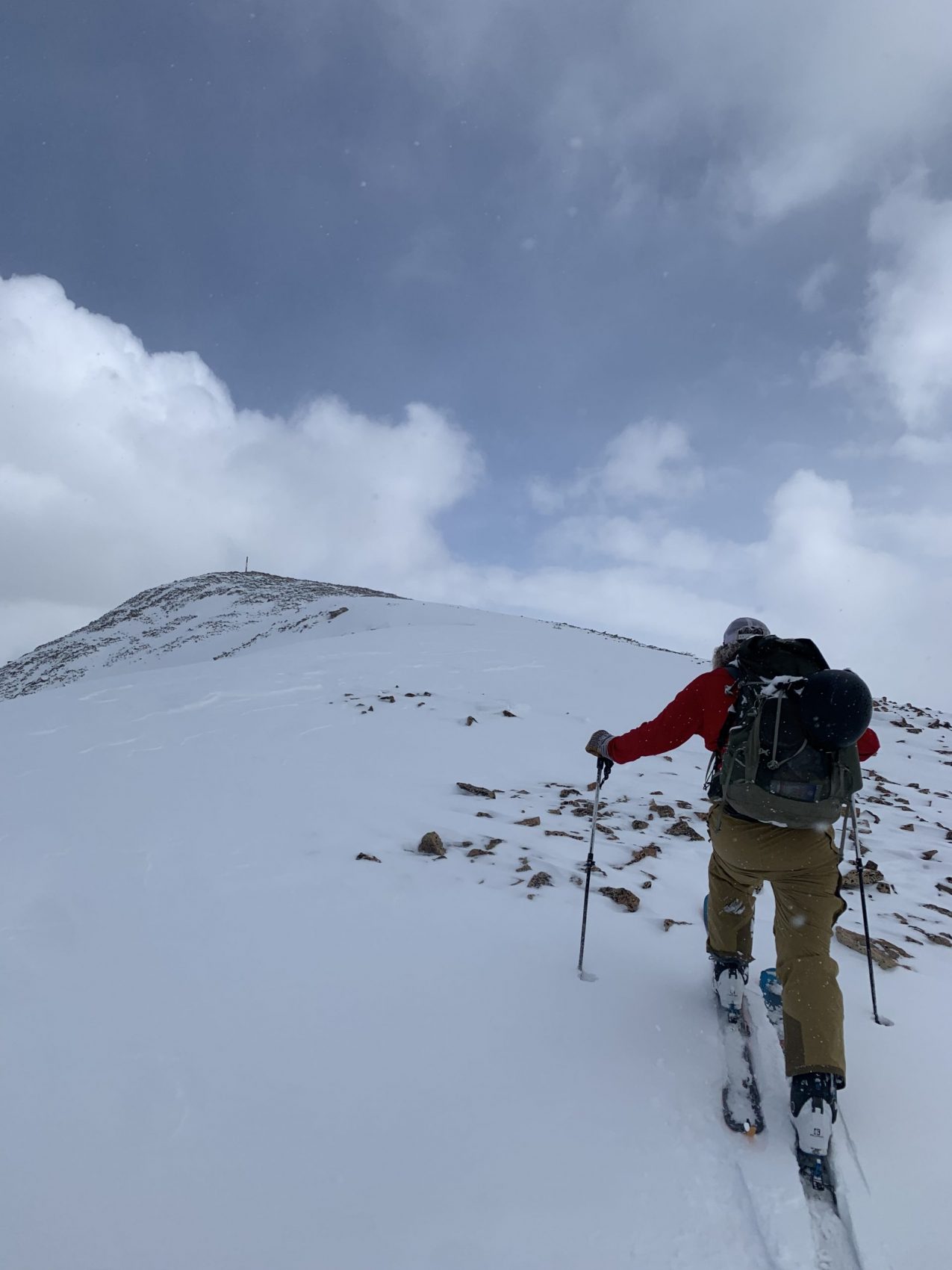 There were several tracks from the previous day, although they were covered with a fresh layer of snow overnight. On the way down it was awesome. We skied three powder fields and three sets of tight trees.
Unfortunately, all great things have to come to an end and we eventually reached the bottom of Carbon Peak. We skinned a mile out from the base and reached the sled. We then were towed four miles back to the car.
Avalanche Forecast:
Weather Forecast:
Snowpack:
Photos: