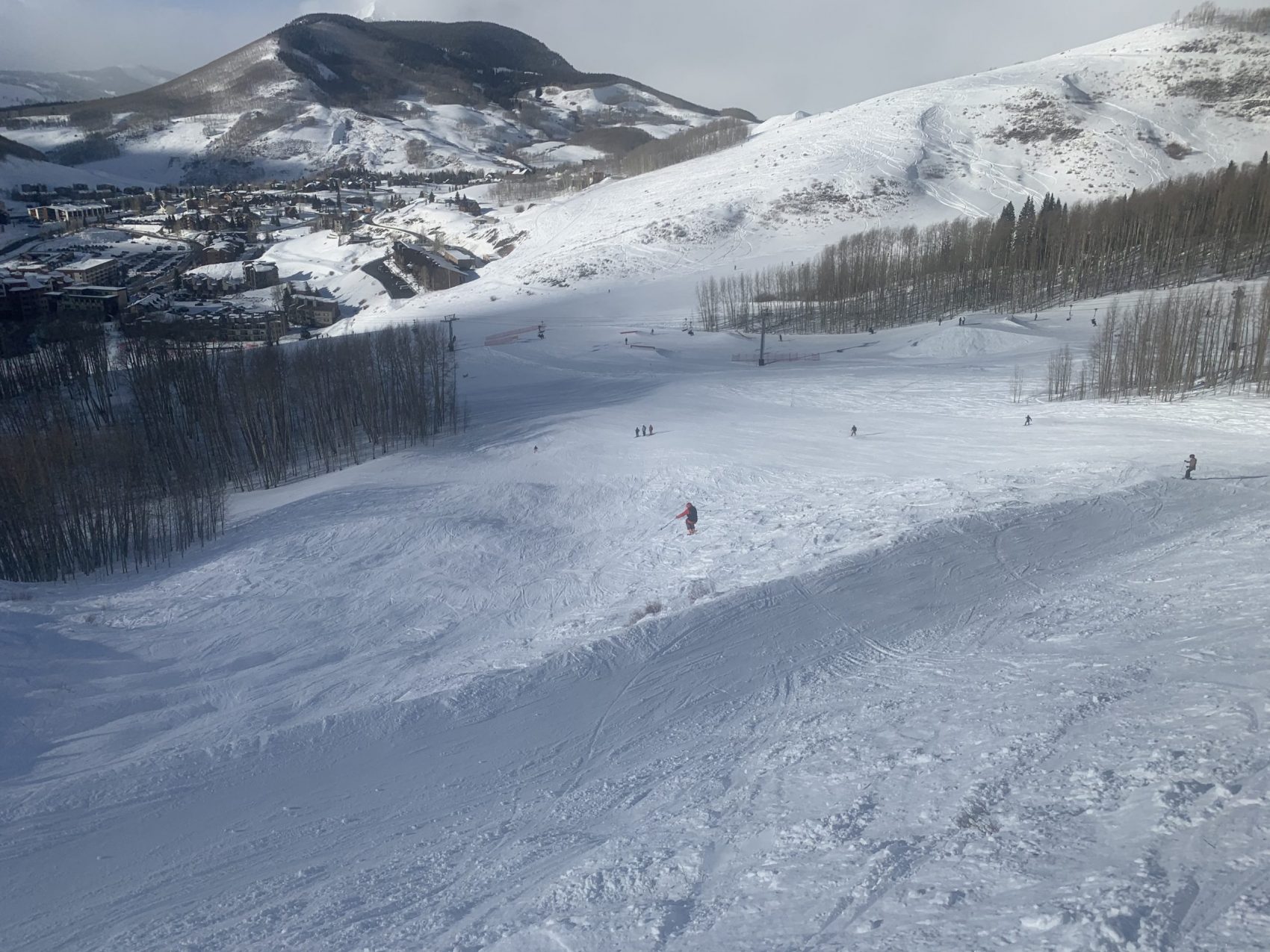 Brought to you by 10 Barrel Brewing
Report from January 30, 2021
Crested Butte, CO – The Butte finally broke 100″ of snowfall for the season and the mountain is skiing well with plenty of soft snow. The mountain has just about every run open outside of the extremes. Today was an epic day with the Western Freeride Team. We skied all over the mountain and found the best steeps and cliffs available.
I am keeping my fingers crossed the High Lift and the North Face open up after the next storm! Some of the frontside extremes have opened and there are plenty of fun cliffs, technical terrain, and bumps if you know where to look. Westwall has several very technical spots with lots of snow sharks. If you care about your skis a lot don't head in there! On the skier's left side of Westwall, the field goal is filled in and is a fun cliff with a fast runout. Other open spots for freeriding are Horseshoe Springs, Bakery Trees, and Red Lady Trees.
Mogul runs have significantly improved and you will no longer hit many rocks and bushes on the way down. Ressurection, Black Eagle, and Jokerville are doing well. For the best groomers on the mountain, head to 10 Peaks, International, or East River. The terrain parks have been the same with two medium to large jumps, flowy snow features, a hip, and a variety of beginner to advanced jibs.
Liftlines have been a long wait on the weekends this season due to COVID. If you are looking for shorter lines head to the Teocalli Lift, East River, or the 10 Peaks area. Silver Queen, Red Lady, and Paradise have typically had 10-20 minute waits on the weekends.
We have more days of snow in the forecast this week! The storm door has opened back up which should help continue to build the base, open new terrain, and keep conditions soft and playful.
Snow Numbers:
Weather Forecast:
Photos: