With overnight snows this last week it's been all time up here at Crystal Mountain! Cold temps have kept the snow from turning into our typical "cascade concrete". With a few sunny days mixed in, it's about as good as you can imagine. Over the weekend there was an awesome turn out for the IFSA Juninor Freeride Comp – those kids are killing it! The down side was everything got hammered!
To beat the crowds of powder hungry folks taking an extra day off work, we set out for 1st chair, which isn't easy when I work til midnight. So worth it! By 9:15 the clouds were breaking and the sun came out to treat us to a bluebird powder day!  I don't know about folks in Utah, but here in Washington this doesn't happen very much.
After a few runs on the front side we headed over to see if Chair 6 was open. When we got there to find a line about 1\4 mile long, we decided to go in search of lower hanging fruit. The fruit was ripe and ready for the picking in some low-angle trees. We also found that 5″ of fresh powder on top of perfect grooming is pretty fun too.
Once North opened and everyone could really spread out, we found some all time conditions. Northway lift doesn't run Mondays and Tuesdays so Wednesday is like Christmas morning for those that know where to find loaded glades. Although the long traverses aren't exactly snowboard friendly, it's still worth the screaming pain in my calves to get back to the base. What a day!
This most recent storm cycle has been nice because the snow dumps have NOT been followed immediately by rain. (Although it looks like there's some clear pow in the forecast this week… maybe we'll luck out.) The cold temps meant that stashes of soft snow in the resort have stuck around to be found days later. It's also meant that we've had more of a chance to get into some backcountry while the snow is still light, fluffy, and acceptably stable. Most up to date conditions here
With our eyes on spring volcano season, Cori and I went on some backcountry tours in low consequence terrain for a workout. We've been focused on finding zones that are short and safe. Our PNW snowpack is touchier this year than most, and it's heartbreaking how many lives have been taken unexpectedly and far too soon. Be safe out there; even if you're just riding resorts, tree wells and pockets of instability are real hazards.
Some fun stuff is coming up this weekend with music from my favorite band that plays up here playing on the sundeck Saturday at 2pm. Sunday its SheJumps Get the Girls Out, with discounted lift tickets, raffle prizes, costumes and basically fun! Fingers crossed for snow over the next few days and bluebird conditions for Sunday!
There is a nasty persistent weak layer out there and it's been wreaking havoc in Washington this week. I can't stress enough the value of avalanche education and knowing what to be on the lookout for. The backcountry skier\snowmobiling community lost some good people and my heart goes out to their families.
FORECAST:

SNOW REPORT: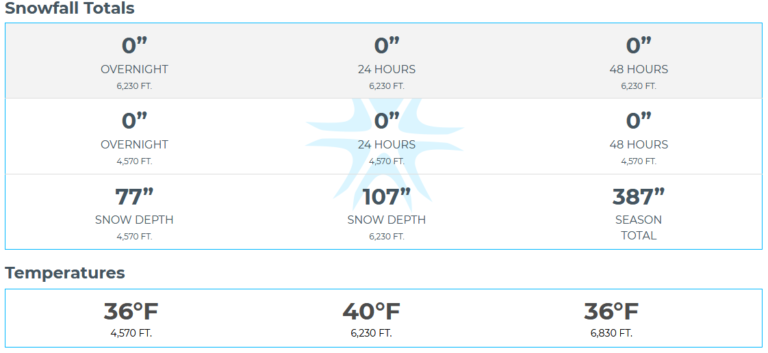 PHOTO TOUR: