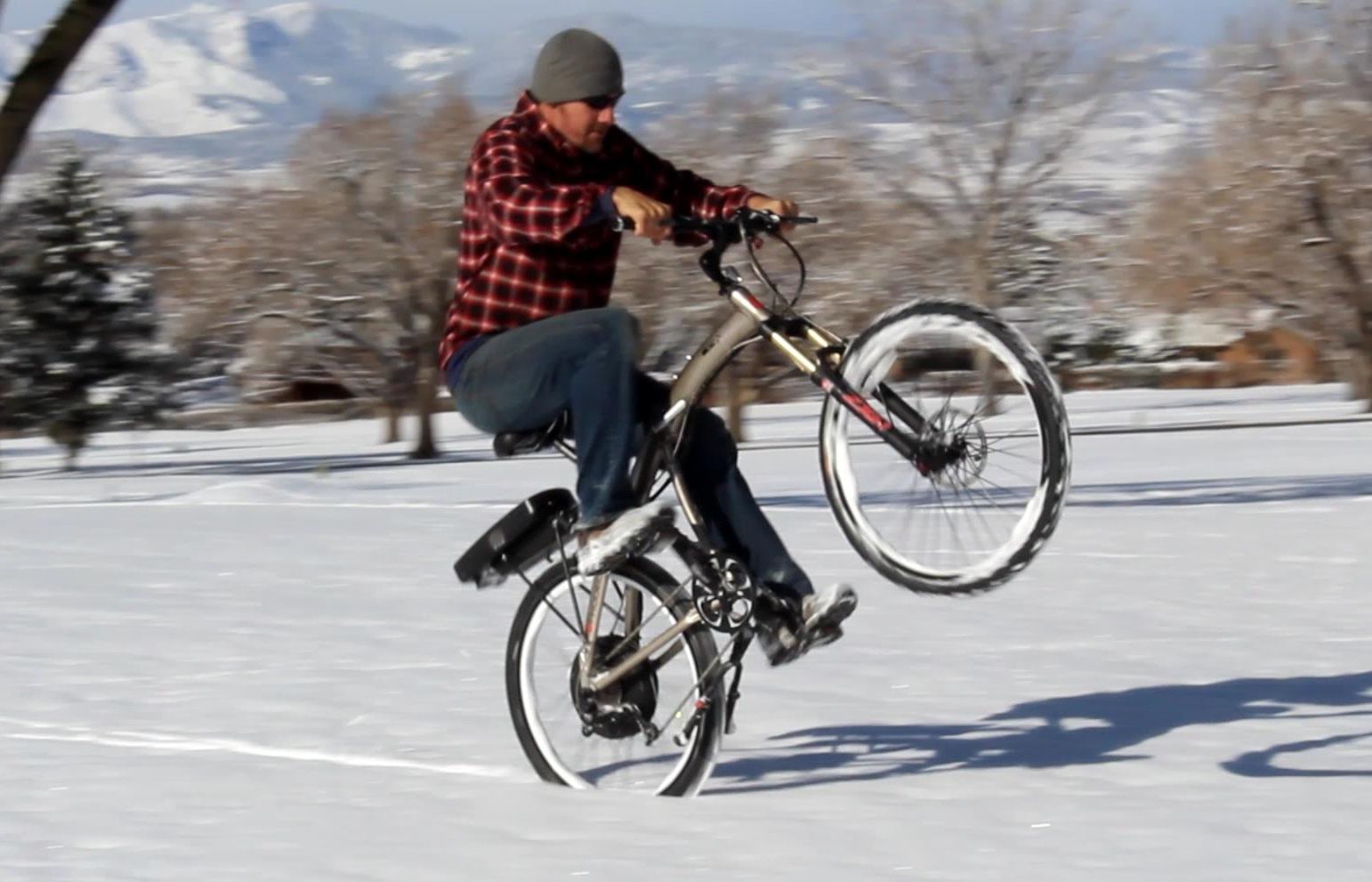 E-bikes could be allowed to share the paths with other users in Summit County, CO this summer if a new proposal goes ahead. In what has been hotly debated for years as e-bikes have grown in popularity, electric bicycles are currently permitted on most Summit County routes that regular bicycles can go, except the 56-plus miles of paved trails included in the county's recpath system.
Last Tuesday, the Summit Board of County Commissioners and Breckenridge Town Council met to consider separate proposals that would amend the town's and county's rules to allow Class I e-bike on the recpath.
A Class I e-bike has an electric motor that helps a rider only when the rider is pedaling, and the motor cuts out when the e-bike reaches speeds of 20 mph or greater. In contrast, Class II e-bikes have motors that are controlled by throttles and assist riders regardless of whether the rider is pedaling or not.
Knowing the county controls the vast majority of the recpath system, Breckenridge has deferred making any decision about e-bikes on the 3.6 miles of recpath in town, opting instead to leave it up to the county commissioners so the rules concerning e-bikes remain consistent countywide, reports Summit Daily.
The county's open space and trails resource specialist Michael Wurzel said he expects other towns in Summit County to follow suit, too. He's not sure exactly where each one is at this moment, but he anticipates they will be looking to either clarify or update their rules governing e-bikes on the recpath in the coming months with the county taking the lead.
Even if the county's and Breckenridge's measures are both approved, as it's expected they will be, the unpaved, non-motorized trails in Summit County would still remain off-limits to e-bikes. Many of these trails in Summit County are actually managed by U.S. Forest Service, which doesn't allow e-bikes on the trails anyway.
"This policy would only pertain to the recpath system," Reid said of the proposed ordinance in Breckenridge, adding that e-bikes are currently allowed on town streets; the town's motorized, designated single-track trails; and on the town's network of backcountry roads.
Allowing electric bikes on the recpath system would represent a significant shift in local policy, as they have been banned from the county's recpath since at least 2016.
The proposals before the Summit Board of County Commissioners and Breckenridge Town Council still need another approval on second reading before they can take effect. The county has designed a specific webpage to developments regarding e-bikes at Co.Summit.co.Us/1185/ebikes.