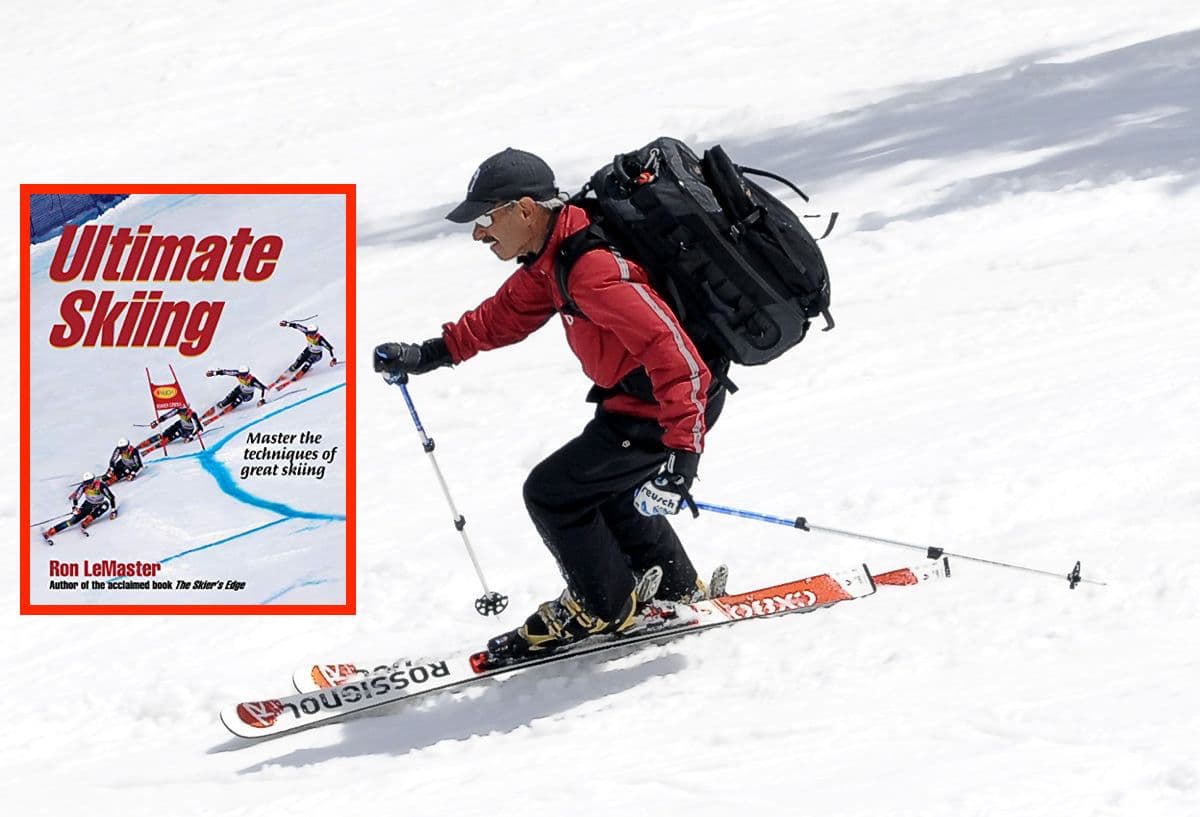 The snowboarder who was involved in a hit-and-run collision that killed famed instructor Ron LeMaster at Eldora Mountain Resort, CO, last year will stand trial on January 17th, 2023. He has pleaded 'not guilty'.
Nicholas K. Martinez, 28, entered his plea during his arraignment in Boulder County Court in October 2022.
LeMaster, 72, author of famous ski books "The Ultimate Ski" and "The Skier's Edge," suffered blunt force injuries similar to that of a car crash victim. He suffered internal organ damage, and his teeth cut a hole in his tongue. He had a broken spine, ribs, left collar bone, sternum, and bones in his face were also broken. LeMaster, wearing a helmet, never regained consciousness after the collision and passed away at the base of Eldora.
Martinez, of Wellington, CO, initially stopped at the scene. He suffered a bloody nose and a possible concussion. After trying to prevent LeMaster's friend from taking his picture, Martinez rode away. Martinez was found by ski patrol in the parking lot. It is illegal in Colorado to flee the scene of an accident that results in injury without leaving your name and current address to an employee of the ski area operator or ski patrol.
Martinez is charged with a petty offense that accuses him of leaving the scene of a collision. The class 2 petty charge carries a maximum penalty of a $1,000 fine, reports the Denver Gazette. According to Deputy District Attorney Alison Brand, because no one saw Martinez snowboarding out of control, he didn't admit to being out of control, and investigators couldn't determine if he was under the influence of alcohol or drugs, prosecutors cannot prove beyond a reasonable doubt that Martinez was guilty of manslaughter.
The family of LeMaster is upset that the snowboarder responsible will only face petty offense charges and not manslaughter charges.
"Based on a complete review of the evidence in this case, the District Attorney's Office does not believe there is enough evidence to establish the requisite mens rea (a defendant's intention to commit a crime). Therefore, we cannot charge Mr. Martinez with homicide-related charges as there is no reasonable likelihood of success at trial. The series of events on November 30, 2021 that led to the death of Ronald LeMaster are horribly tragic, and while homicide-related charges are not appropriate, we acknowledge the immense loss suffered by the family and friends of Mr. LeMaster."

– Deputy District Attorney Alison Brand
At the time of the accident, the Professional Ski Instructors of America and American Association of Snowboard Instructors, of which LeMaster was a member, published an article of remembrance, saying:
The PSIA-AASI community is saddened by the loss of renowned snowsports educator Ron LeMaster, who died Tuesday. We extend our heartfelt condolences to his family and friends, as well as the countless instructors who benefited from his wealth of technical knowledge he shared as a coach, ski school trainer, and author of Ultimate Skiing as well as numerous articles in 32 Degrees.

An icon in the snowsports industry, LeMaster was an innovator and consummate professional – whether on snow coaching athletes; shooting photos and videos of the best the sport produced; or writing numerous articles, papers, and books about the sport he loved so much.

"He was also a kind and generous person willing to drop everything to chat about skiing efficiency, mechanics, and methodology," said PSIA-AASI Education Director Dave Schuiling. "For me and so many others in the industry, he was an amazing mentor and friend. We just wrapped up working together on his digital course, "Skiing from the Snow Up," – and his most recent article in 32 Degrees is a tremendous example of his passion for sharing skiing with as many people as possible. Let's all make some turns for Ron in his memory. Our hearts go out to his family."