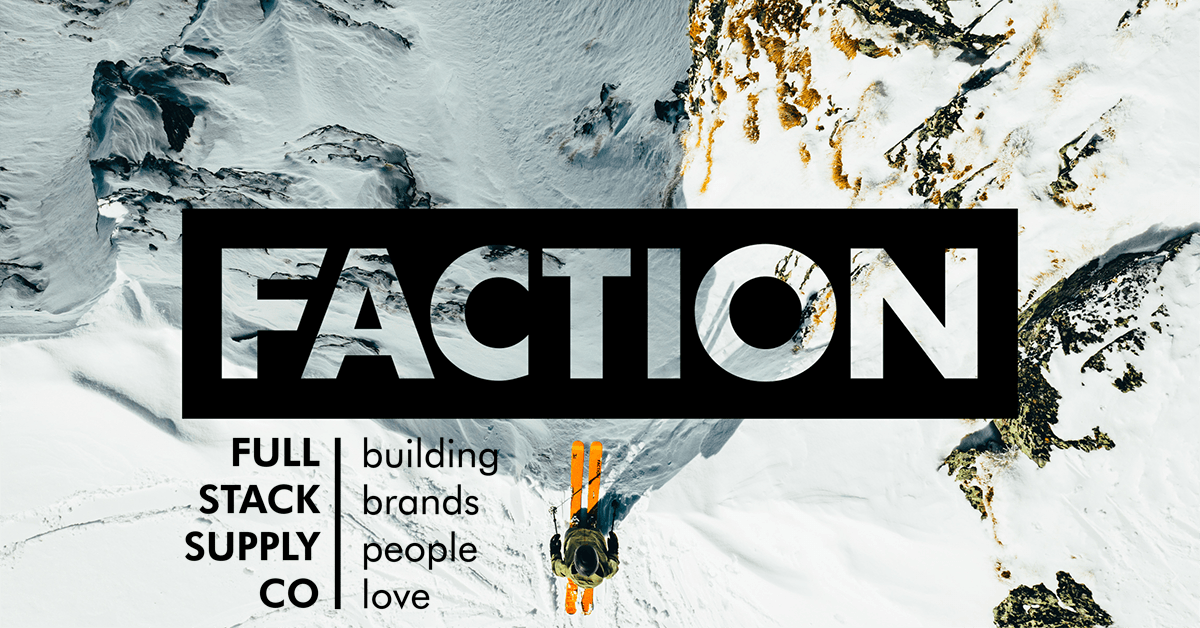 Full Stack Supply Co. (FSSC), the parent company of Faction Skis and FW Apparel, is excited to announce the launch of a new technical footwear brand set for release in fall/winter 2022. A new generation of freeski boots harnessing the energy of freeskiing culture will be the first product for the brand.
"It feels like the ski boot industry needed a bit of a kick — innovation in materials and footwear have advanced massively, and yet most boots are still uncomfortable, while style seems to have peaked 20 years ago. We wanted something that we could get excited about, especially for freestyle, freeride, and free-touring. We developed our vision with some of the great minds in ski boot development and street footwear to bring to life a boot delivering great performance, sustainable materials, and reflecting form as well as function."

– CEO Alex Hoye
FSSC's talented team on four continents and a track record of brand-building provide a perfect launch platform, as Head of Hardgoods Daniel Tanzer explains: "Our plan is to inject much-needed excitement into the ski boot landscape. We feel lucky to launch a brand with the fundamental goal of reducing our environmental footprint from inception. A blank canvas has enabled us to implement unique, high-performance solutions."
Tanzer indicates that early testing and feedback have been exciting, and the R&D process will expand this winter to a wider group of athletes, retailers, and press contacts, ensuring a truly collective development of the final product.
FSSC has yet to release any information regarding the name or branding of this new project.