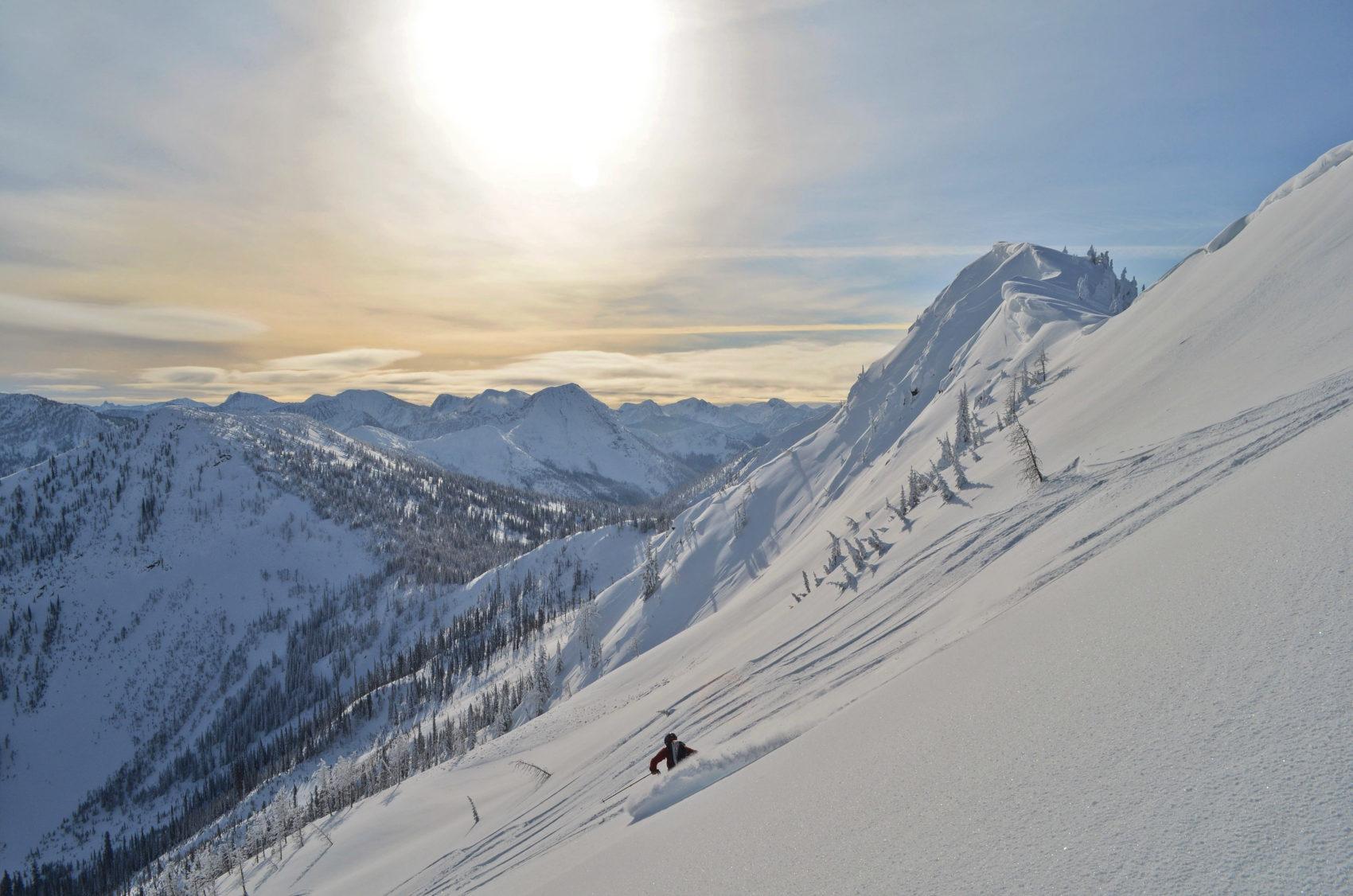 Ymir Lodge is off the beaten path and under the radar. This rustic lodge is tucked away in the Nelson range and offers unique access to all kinds of terrain. Accessible by helicopter, this ski touring lodge starts you off at 1970m with fantastic skiing in all directions.
Plenty of tree skiing means great runs in any condition, and impressive alpine features are available to those who wait for the right conditions. We were lucky enough to have arrived right after a storm, so we enjoyed fresh powder and reasonable stability all week. A large natural avalanche cycle during the storm was evidenced by avalanche debris coming out of paths on all different aspects.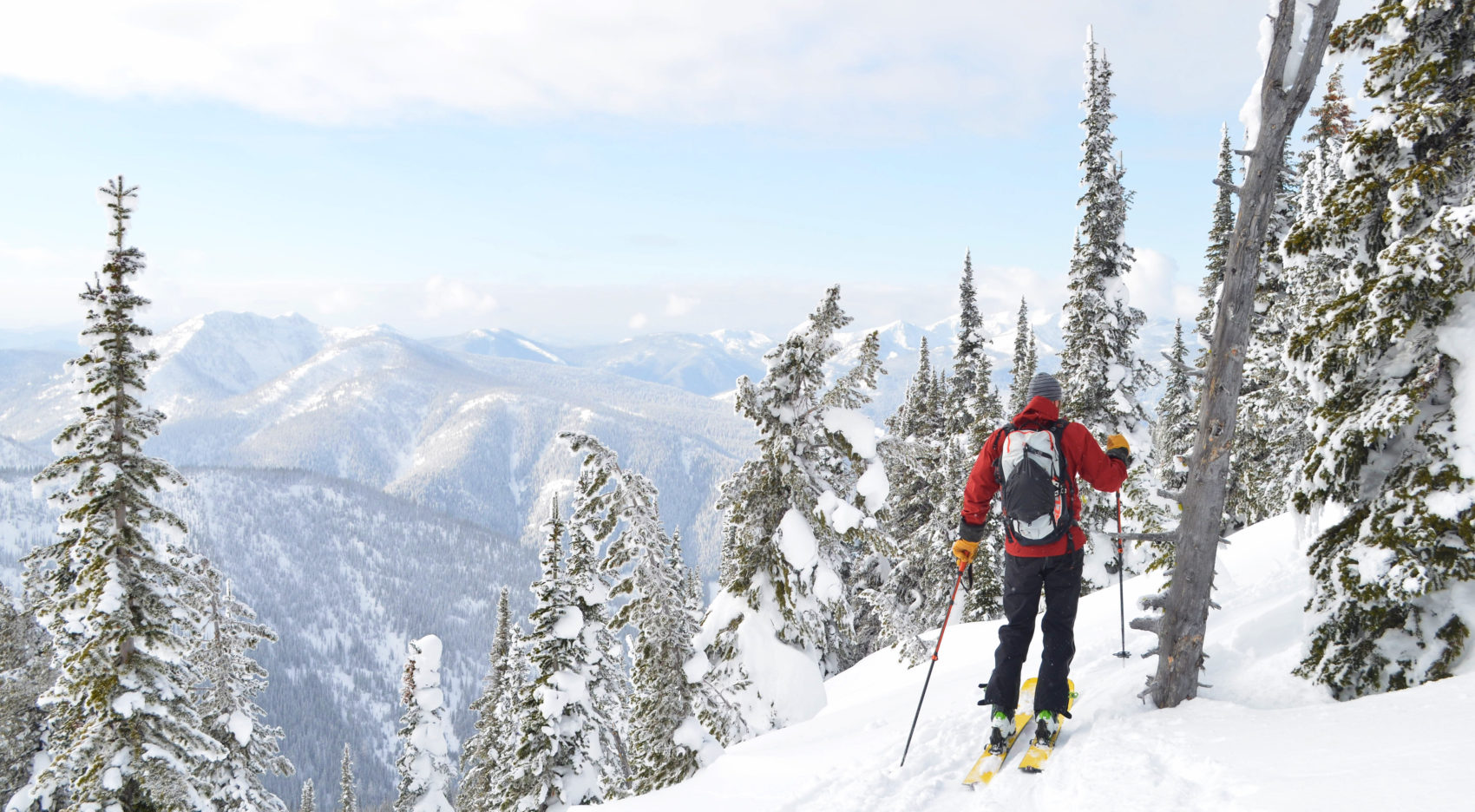 Awesome views and still better skiing are easily accessible from the lodge. For most of the week, we were lucky to enjoy the sunshine, though occasionally the clouds would roll in. Occasional snowfall and cloudy periods kept the snow in great condition throughout the week.
The sauna often referred to as "The Barrel", is a great way to relax after a long day of ski touring. The Barrel seats 7 people comfortably and reaches impressive temperatures. The hut custodian fires it up every day so that guests can get barreled at their leisure.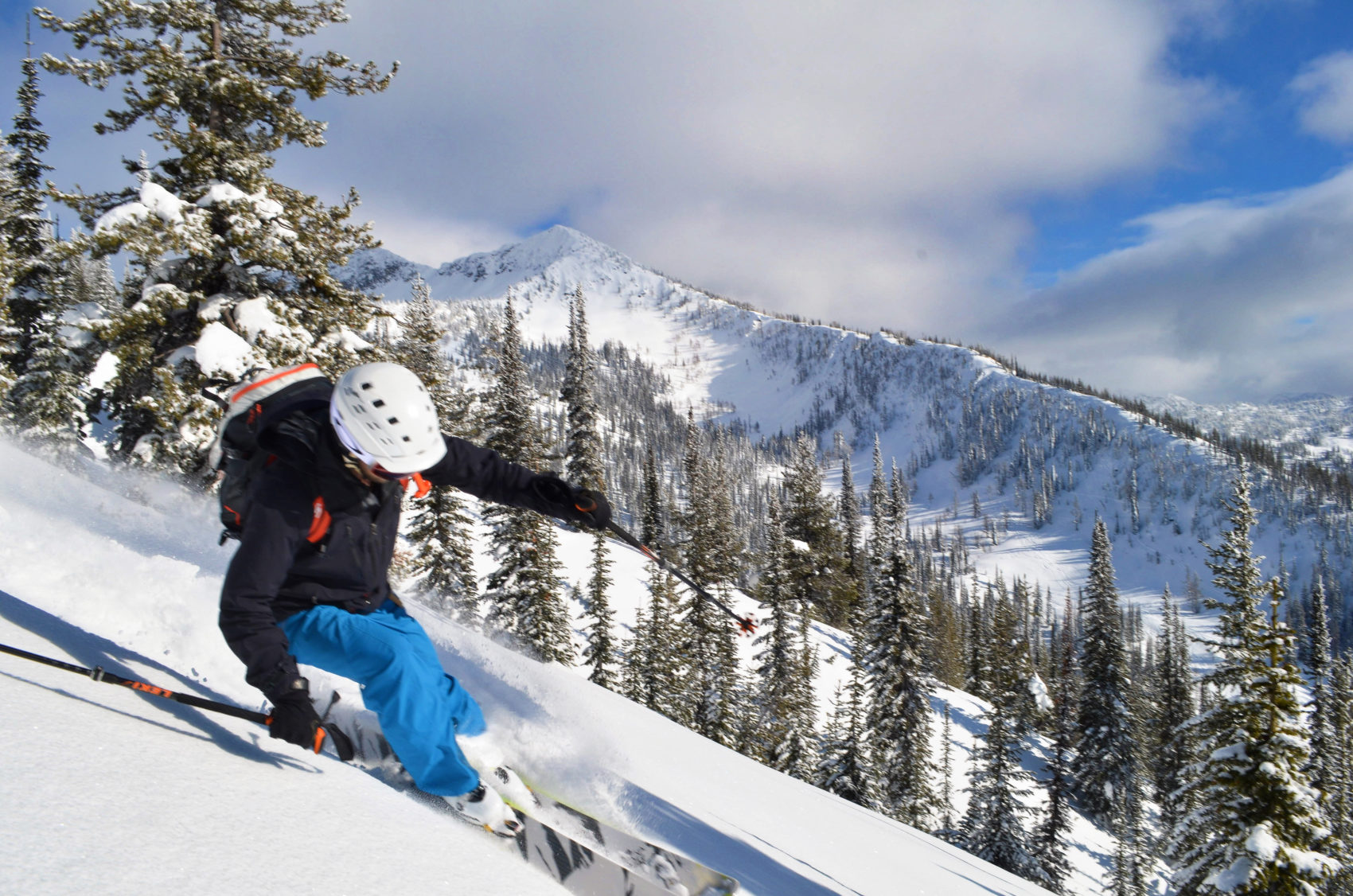 Hidden Bowl was a go-to zone throughout the week.  A nice mix of sunny and shady aspects, plenty of playful terrain, and just around the corner from the lodge.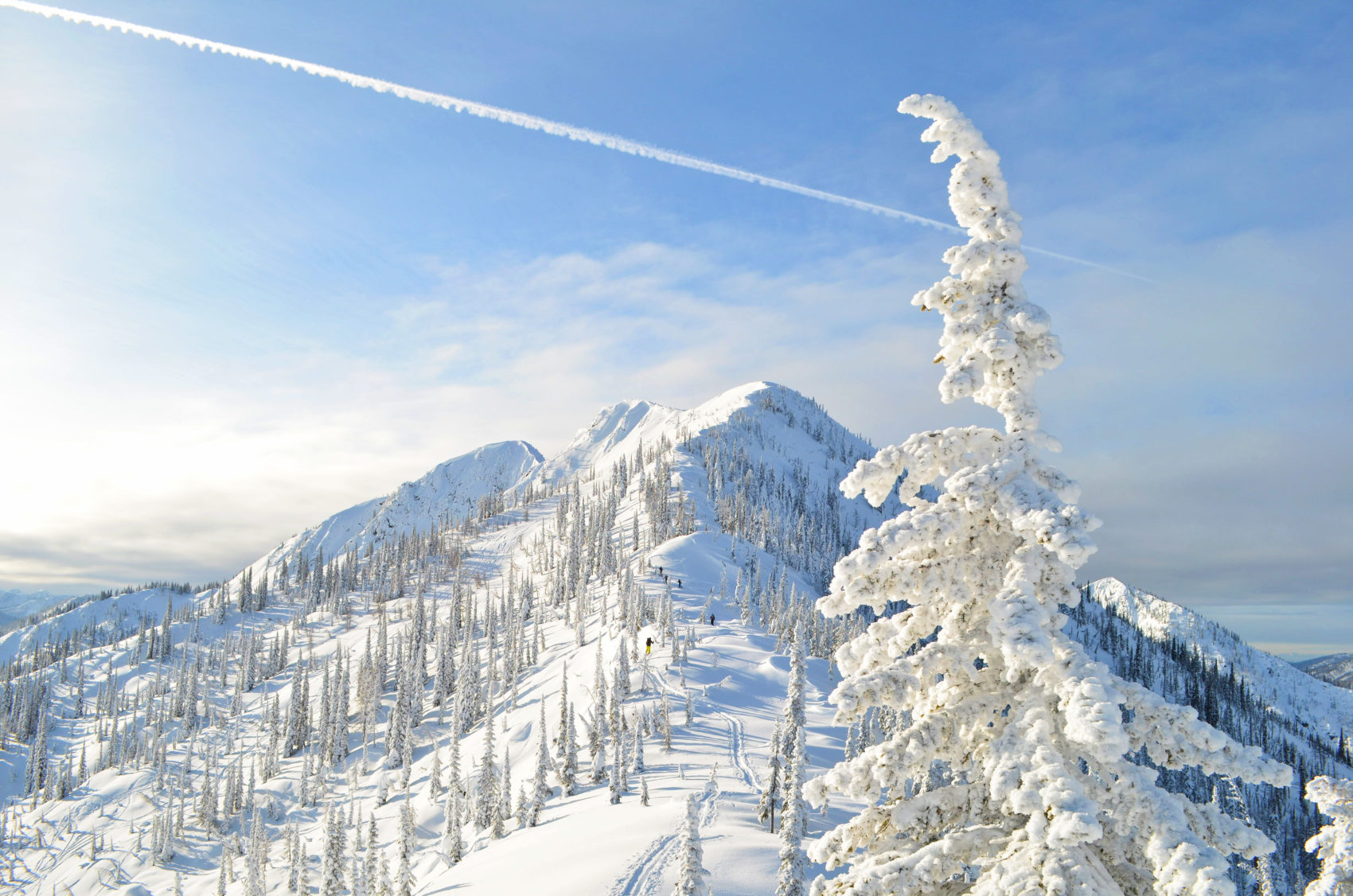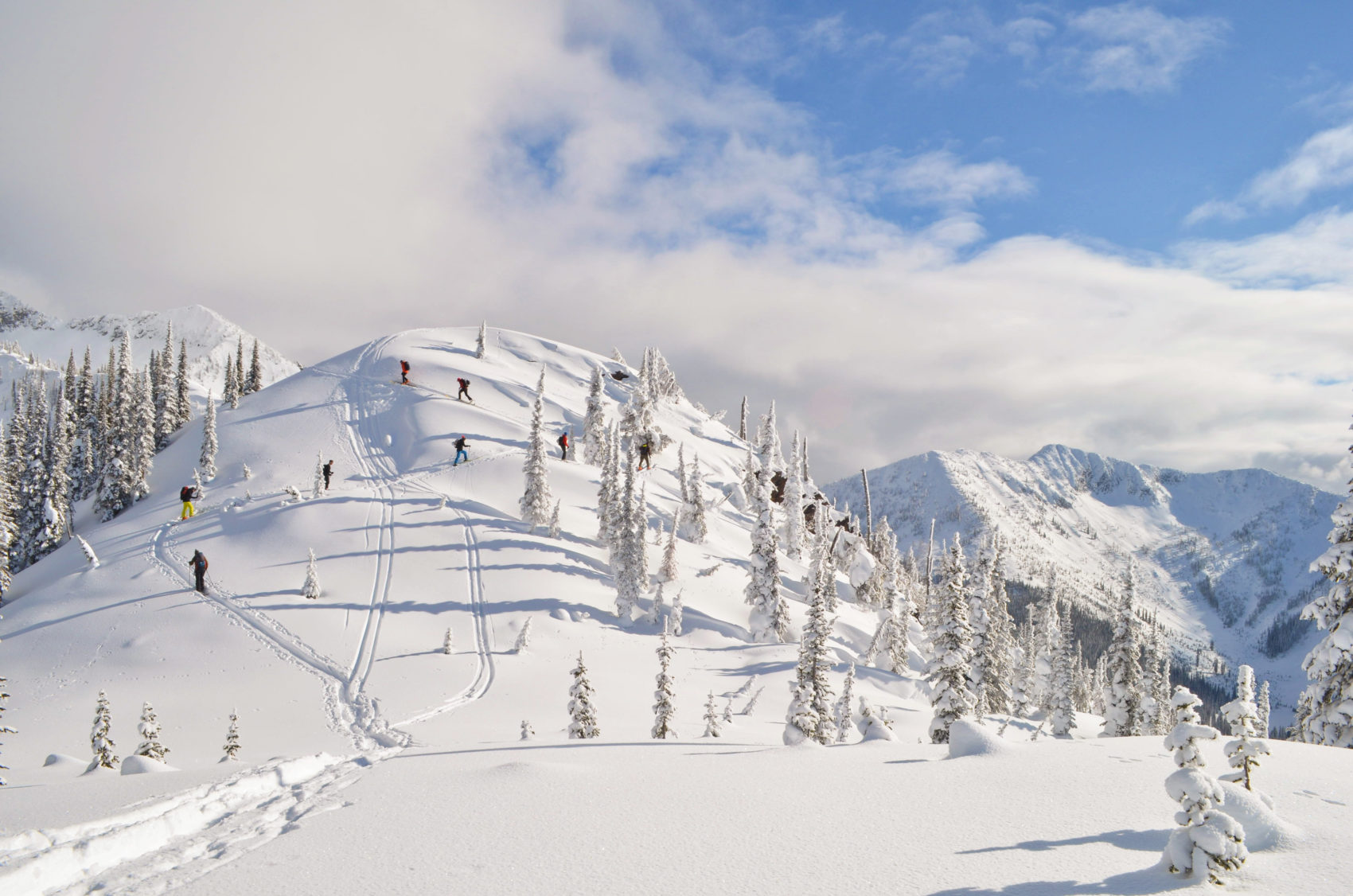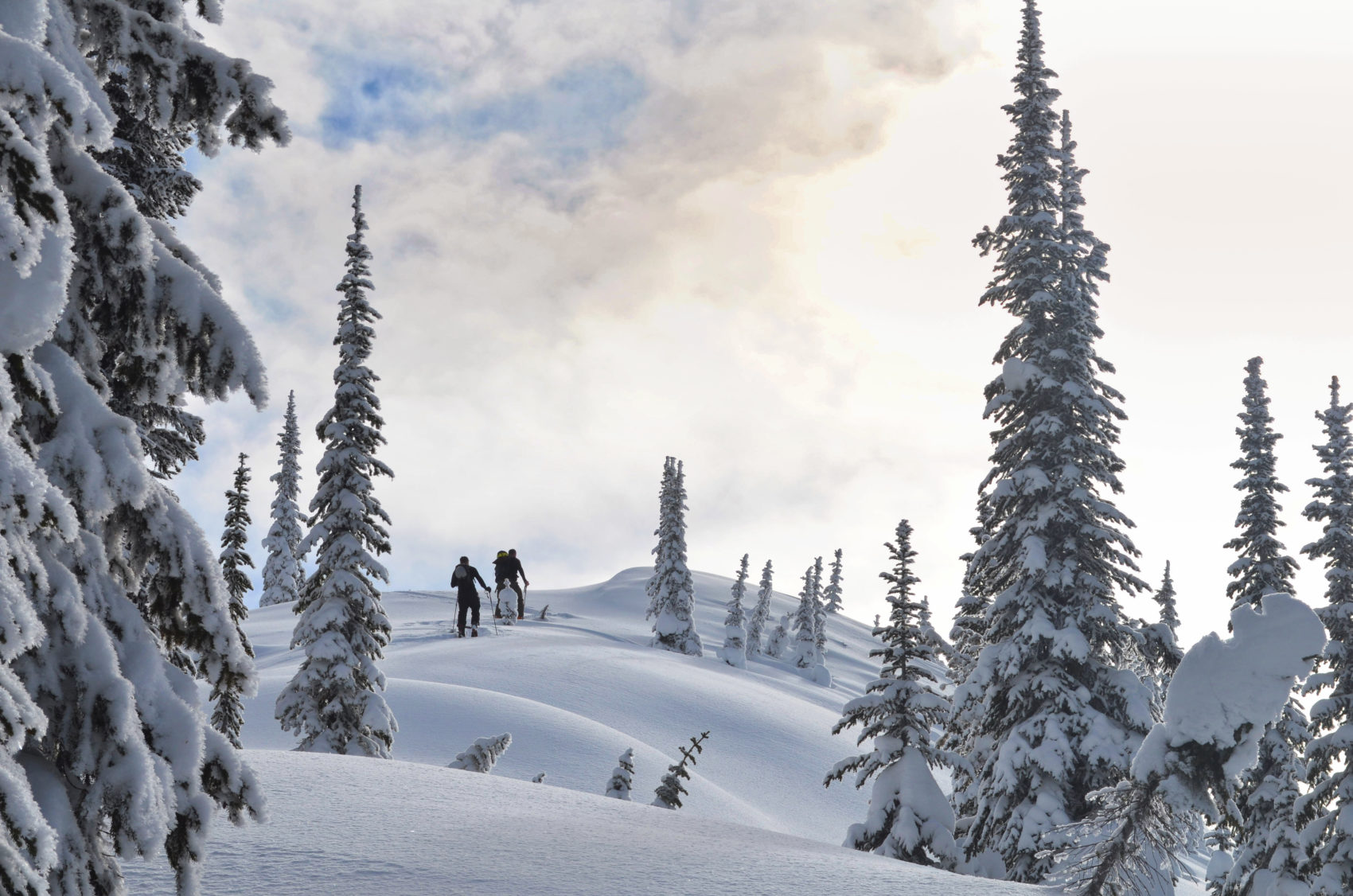 Ridge walking is the easiest way to get around and offers the best views. While there were multiple groups staying at the lodge, there is enough terrain to keep us all spread out. It was rare to see people out on the slopes, only running into their tracks on the common "home run" slopes.
While we enjoyed favorable weather for most of the week, a wind storm showed up right at the end. The wind was strong enough to keep the helicopter from landing so our exit was kiboshed. For those that were willing to endure the weather, it meant a (mediocre) bonus run after a great week of skiing. The wind totally changed the upper snowpack and redistributed what had been beautiful powder into selections of wind slab and wind scoured features, though down low in the old growth, the powder remained sheltered.
The next day we were able to fly out and return to what most people refer to as "real life". Back to traffic, internet access, and jobs…
To learn more about Ymir Lodge, be sure check out their website. While the lodge has been a bit of a work in progress, there are big changes on the horizon. With continuing upgrades and renovations, life in the lodge is only getting better and better.
All photos by the author; check out more from my adventures on my Instagram page @pistol.pan.