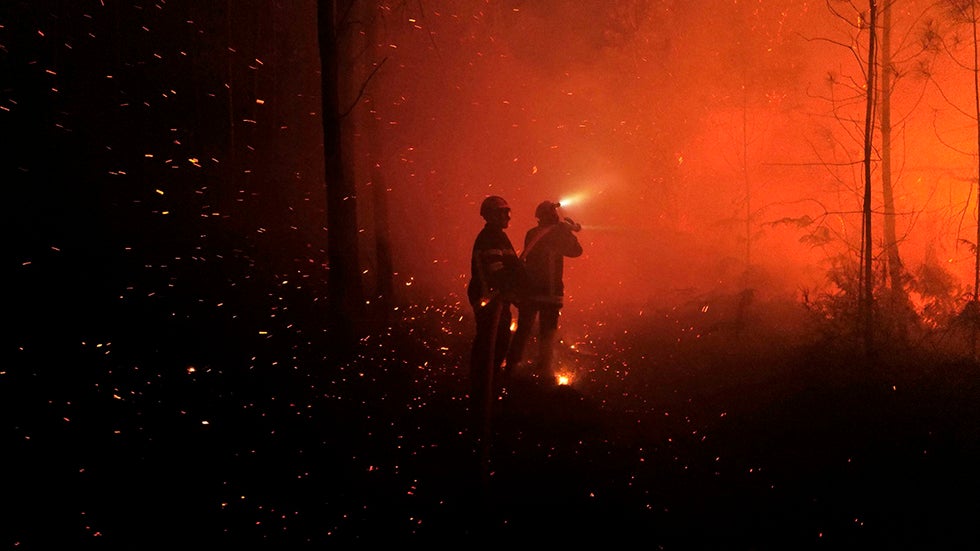 A heatwave in Europe is causing widespread forest fires. Portugal, Spain, France, Greece, and Morocco are the countries most affected, but many parts of the eurozone are dealing with extreme conditions.
Temperatures have reached 116°F in Portugal and 113°F in Spain. These temperatures have triggered wildfires that have forced thousands of people to evacuate. To make matters worse, the temperatures look like they will stay above 100°F for the next few days.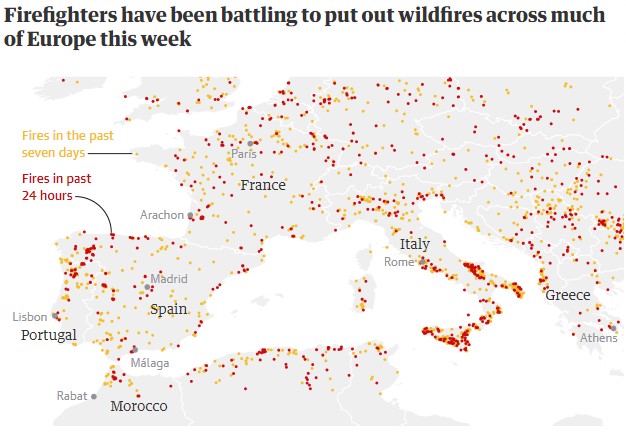 In Portugal, two people have been killed and more than 60 have been injured from the fires. Nearly 100,000 acres have burned so far, which is three times the amount compared to this time last year. The health ministry reported that 238 people have died just from the heatwave over the last week. Most of them are elderly with underlying health conditions.
Conditions have been so warm that leaders in the French Alps have urged climbers bound for Mont Blanc, Europe's highest mountain, to postpone their trip. This is due to continual rock falls caused by "exceptional climatic conditions" and drought.
Passengers watched in horror as wildfires burned on both sides of a halted train in Zamora, Spain, amid the ongoing heat wave. https://t.co/A0Kc0rZghq pic.twitter.com/RARgBPaxP5

— AccuWeather (@accuweather) July 18, 2022
The call for caution came after part of a glacier gave way earlier this month. It rained down snow, ice, and rock on climbers. The tragedy killed several hikers, a disaster that officials blamed on climate heating.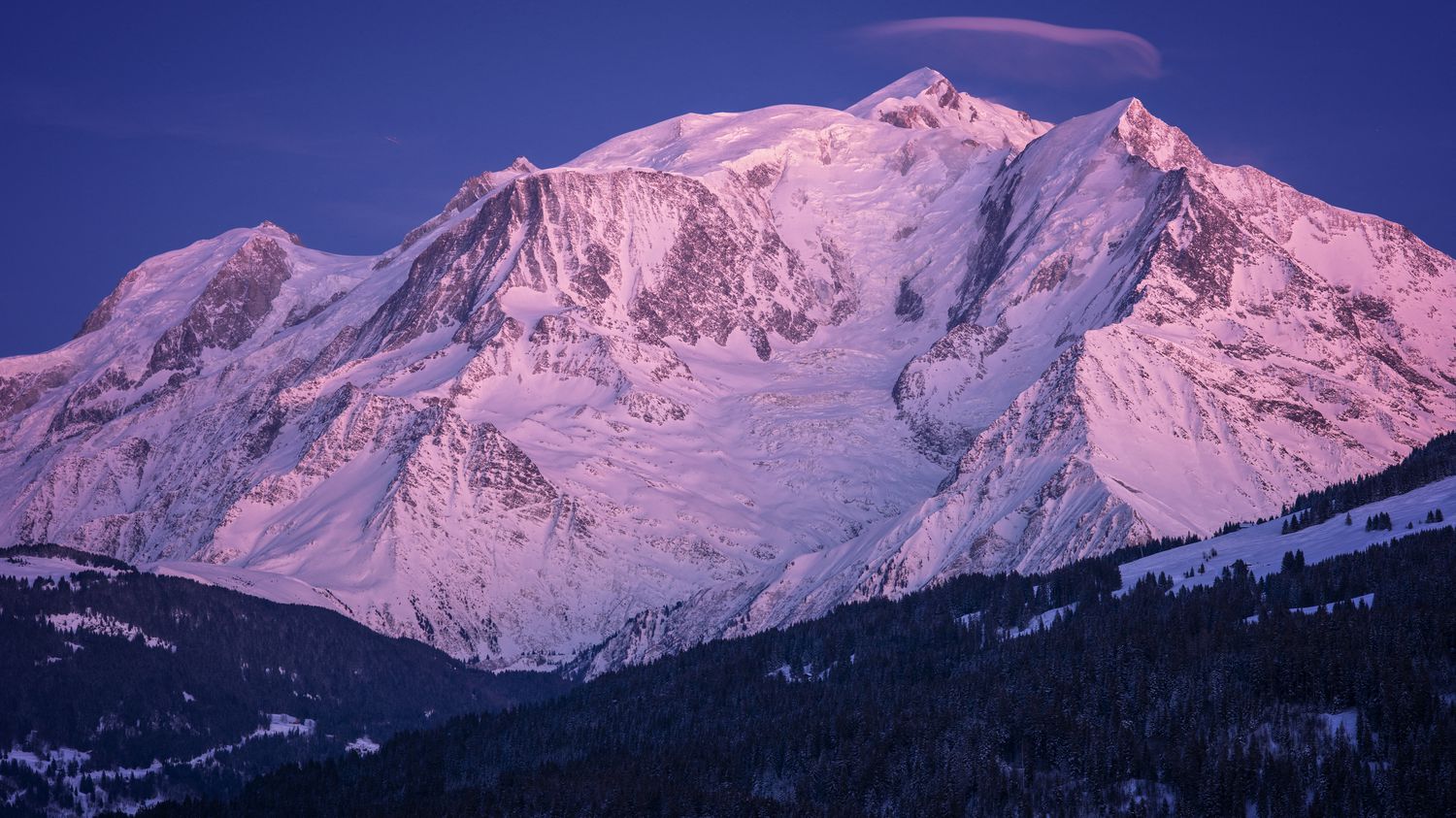 In Spain, over 600 members of the military emergency unit have been reassigned to help wildlife rangers fight the fires. The health institute in the country showed that there were 360 deaths directly attributed to the heat just last week.
The first ever red warning for extreme heat was issued in the UK on Monday. This comes as many parts of Britain are also experiencing record-breaking heat. In some places, the temperatures are reaching levels seen in the Sahara. UK officials are also pointing to climate change as the reason for the anomalies.
To make matters worse, the conditions have been very unfavorable for fighting fires. Strong gusting winds have been fanning more flare-ups. Until conditions improve, many are just trying to get by until the heat subsides and the fires can get under control.